EVOLVING STYLES
Furniture company Triboa Bay Living's showrooms in Metro Manila are a visual and sensory treat. Their pieces are set into carefully styled vignettes, and the air is filled with earthy home fragrances and the scent of wood. But it is in their sprawling 500sqm-plus factory in Angeles City, Pampanga, where all the ideas come to life.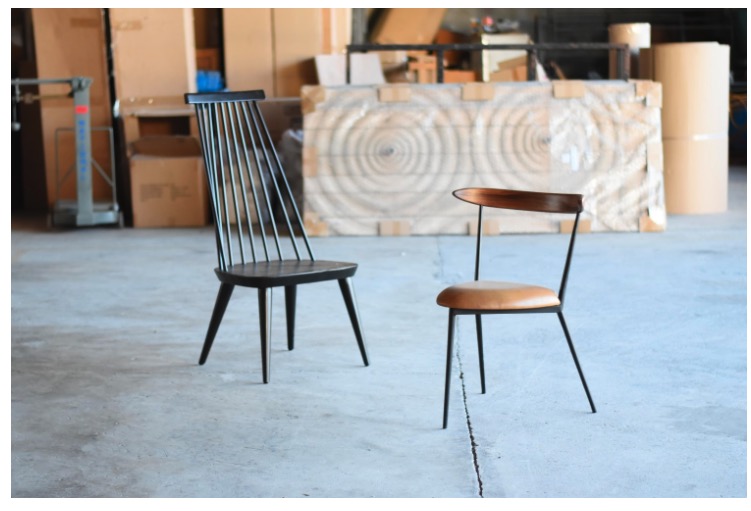 Triboa Bay Living's Sims Dining Chair and Skor three-legged chair in front of their popular Ripples Wall Art.
Triboa Bay Living started out in the 1990s by manufacturing furniture for other companies, and it was in the mid- to late-2000s when they established their design identity. Starting out with a few key pieces in wood and metal, their collections have grown to more than 300 different furnishings and accessories that their team regularly updates and edits. Through the years, their designs have transcended trends to become timeless in a modern, stylish, but versatile way.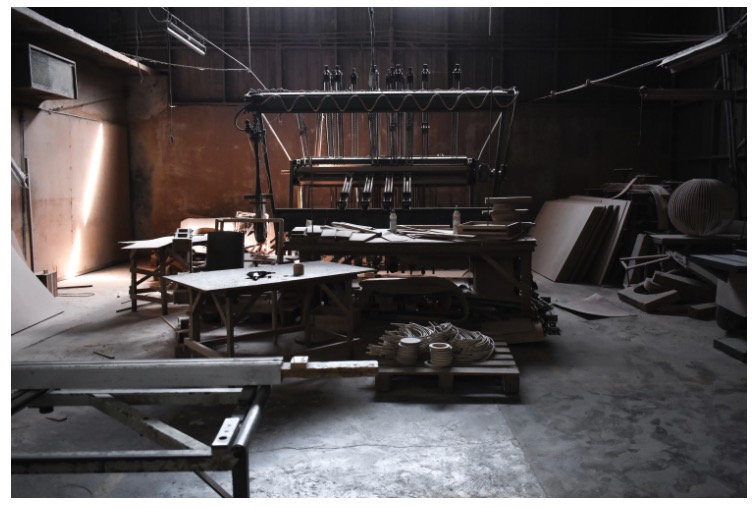 Their Pampanga factory is divided into three different areas: carpentry, finishing, and quality control.
Principal designer and CEO Randy Viray relates how Triboa grew—in terms of production and style—through the years. "We are now serving a different generation, which is the younger market, thus our product offerings must evolve in terms of design, materials and pricing," he says. "Ten years ago, the local and export buyers had the same taste. Now, it's completely different. The local market has a more modern sensibility now but the export market has become more complex in terms of design and pricing preferences. There lies the challenge."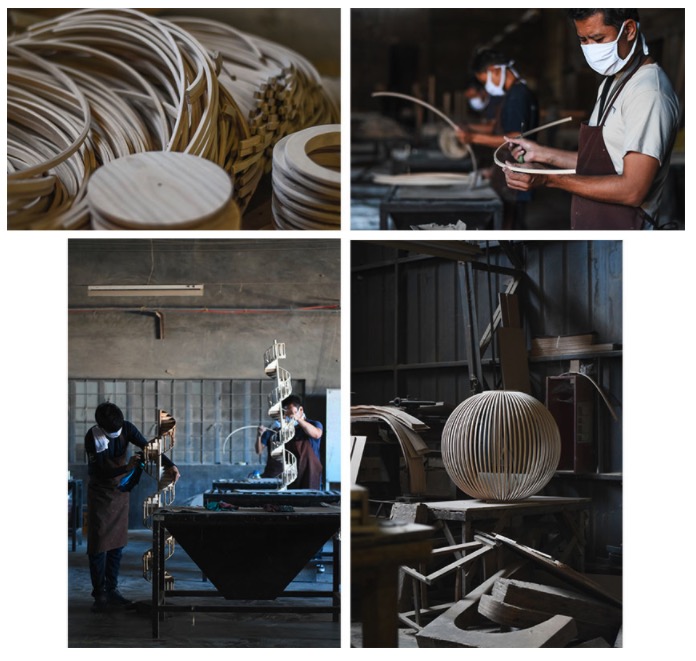 Clockwise from top left: Bent wood strips meant for the globular Nils Pendant Lamps; one of the workers cleaning the strips for assembly; the assembled Nils Pendant Lamp ready for finishing; more workers sanding the intricately carved miniature staircases of the Brianna Floor Lamps.
Expanding in the local market while building relationships with the export market involved opening their showrooms in Makati and Mandaluyong. It also involved establishing an in-house design team (under Viray's direction) to create their sophisticated-but-warm modern designs, and collaborating with outside designers, as well. Indeed, you could spot a Triboa Bay piece in the most beautiful homes in the country, that's how striking their products are.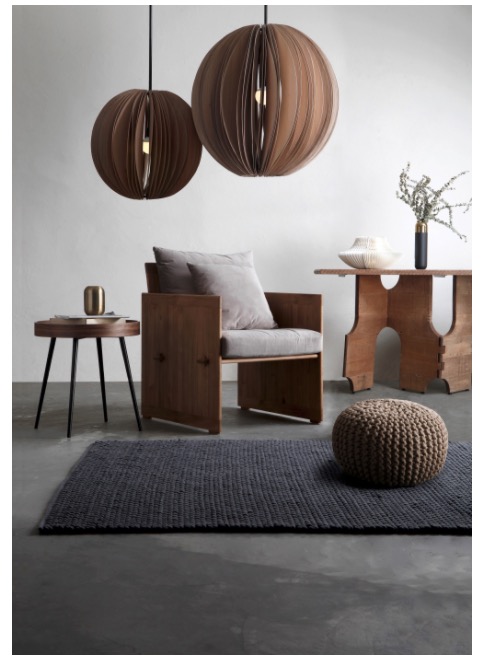 Viray describes his latest collection Conversation Starters as "a marriage of mechanical and sculptural form," wherein the pieces, like the Link table, employ traditional joinery and woodworking.
Keeping the quality meant maintaining an efficient factory space, and our visit to the site revealed impeccably clean, organized, and efficient working areas. This was where all the magic happens: from the finishing of the fairy-tale spiral staircases of the Brianna Lamp, to the piecing together of the delicate, bentwood shapes that formed their Nils, Ebba, and namesake Triboa Lamps, which mimic the sunset seen at its eponymous bay.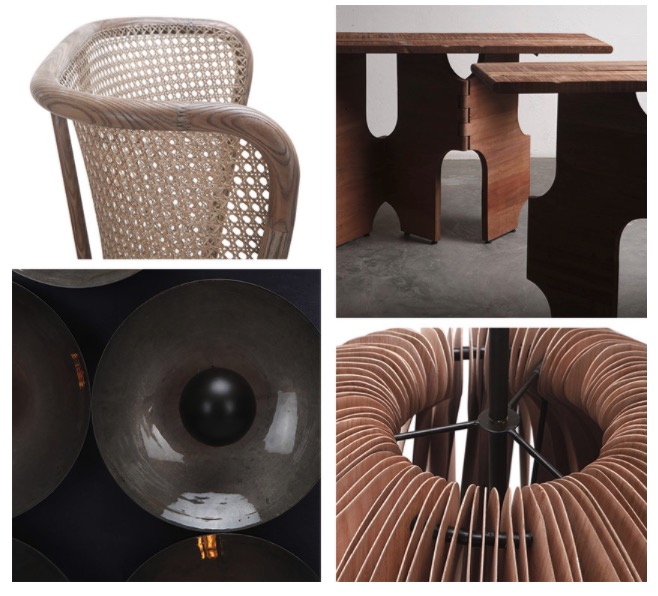 The Conversation Starters collection include (clockwise from top left) the solihiya (woven cane) Flint Lounge Chair; Link Console Tables with its rustic joinery; the Zola lamp, where its thin wooden "leaves" open like the pages of a book; and the Tripo Wall Lamp, which looks like enamelled metal, but is made of powder-coated Gmelina wood.
Conversation Starters, Triboa Bay's latest collection that was launched at the 70th edition of Manila FAME, showcases the brand's evolving, experimental styles. "Conversation Starters is a new collection of chairs, tables, case goods, and lighting fixtures that goes beyond mere functionality," Viray explains. "They feature eye-catching details and sculptural forms that make them focal points in any room, all while seamlessly fitting to existing interior styles with their timeless simplicity." Indeed, "timeless simplicity" is one of the hallmarks of this versatile brand.
[CONTACT DETAILS]

TRIBOA BAY LIVING
Telephone no.: +63920- 978-8211
Email: info@triboabay.com
URL: triboabay.com
Instagram: @triboabayliving
Showroom Addresses
G/L LRI Design Plaza,
Nicanor Garcia St., Bel Air II,
Makati City
Telephone no.: +632-8-403-6281
4/L Mega Fashion Hall,
SM Megamall, Mandaluyong City
Telephone no.: +632-8-531-5420