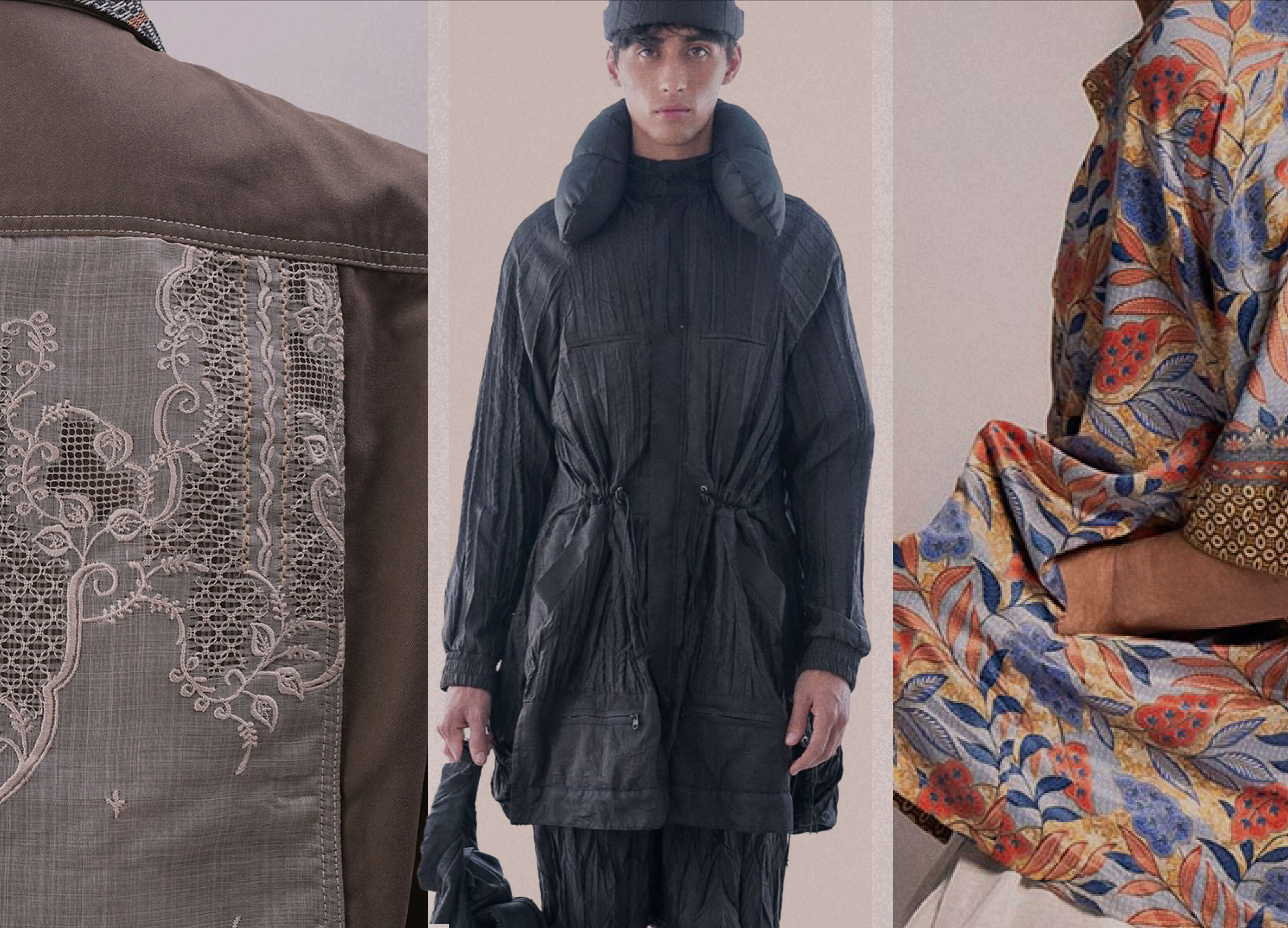 Key Trends for Menswear in 2022
With the words Harmony, Refuge, Hope, and Reciprocity shaping the design landscape of the upcoming season, five unique menswear trends emerge and make everyone excited to dress up this 2022
by Mimi Tiu
It's crazy how we're nearly ending another year spent predominantly holed up indoors. The monotony formed by our lives spent inside has driven people to seek creative and meaningful ways to express themselves. We've turned to dressing up to influence the way we feel, opting for mood-lifting ensembles that help us look good, feel safe, and be comfortable—all at the same time.
Fashion Snoops, a consumer insight and trend forecasting company based in New York City, identified key trends brought about by cultural sentiments felt across the globe. The forecasting agency highlighted menswear product shifts that dare to elevate everyday living or enhance feelings of protection.
Here, we take a closer look at these upcoming menswear trends and list down a few suggestions on how you can pull them off effortlessly:
COLORFUL SERENITY
A "visual escape from the humdrum neutrality of everyday life" is how Michael Fisher, Vice President of Menswear at Fashion Snoops, describes this trend inspired by the theme of Harmony. Positivity just radiates from the playful yet balanced outfits made from featherweight materials, iridescent surfaces, and translucent naturescapes. Abstract creatures and barely there graphics also add intriguing dimensions to vibrant colorways.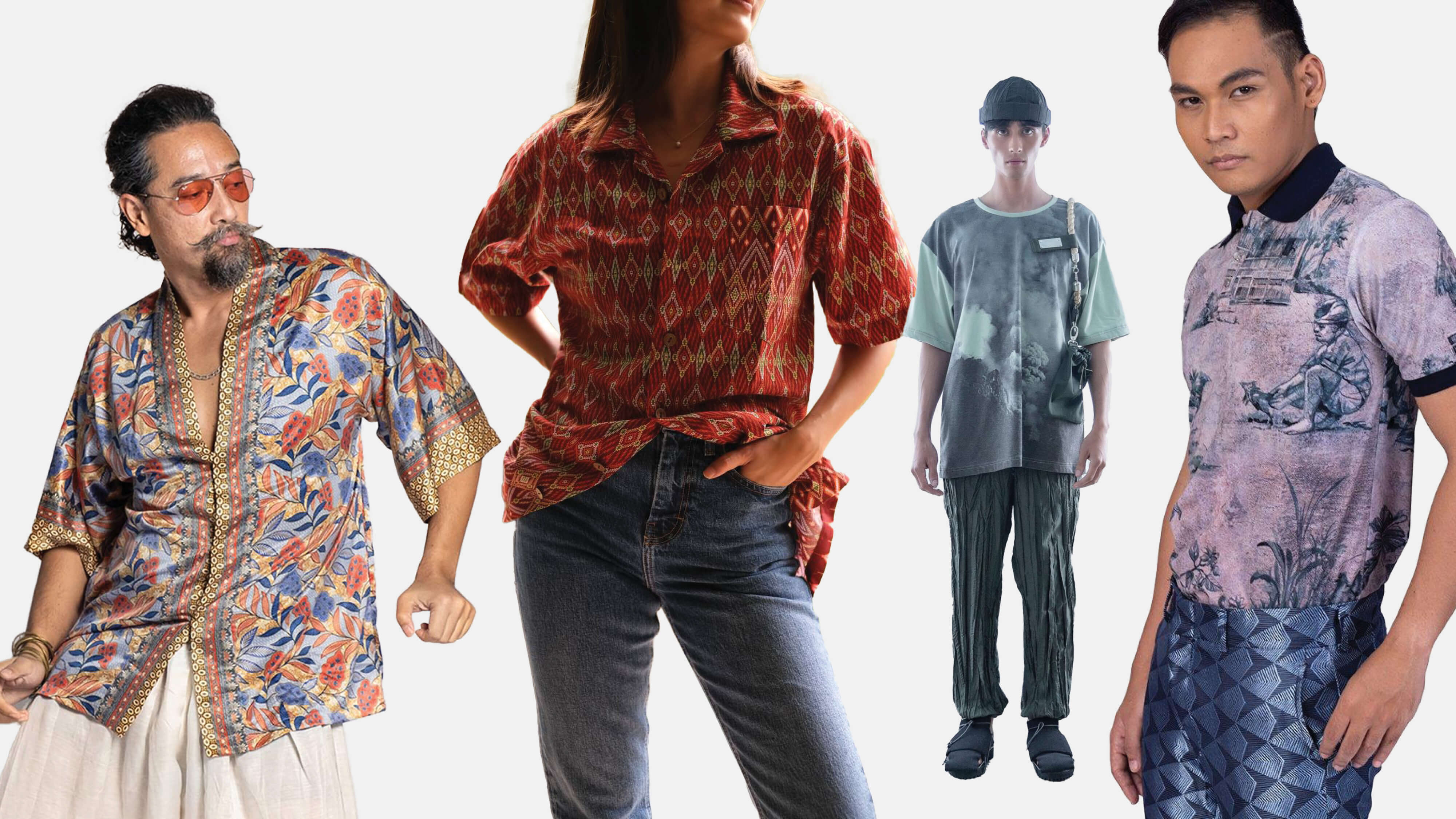 Lightweight pieces showcasing shimmery hues, dreamy imagery, and novel layering effects spark childlike whimsy
(L-R) Crawling Vine Blue – Shorty Rafikimono, RAFIKIMONO; Jose at Maria, KWENTO; LSS22001 (printed t-shirt), LORICO; Afred Doloshirt, STEFFY DE MYLO
BRUTALIST COMFORT
Drawn from the design aesthetic Refuge, this trend arose from man's increased need for protection. Think comforting clothes that insulate and, at the same time, make people feel good when they wear them. "There's a really interesting, impressive level of detail and craftsmanship that's equal parts simplistic and fashion-forward at the same time. This is clothing that really has strong ties to traditions of the past—and when I mean past, I mean hundreds if not thousands of years ago—but also looks very relevant and contemporary," explains Fischer.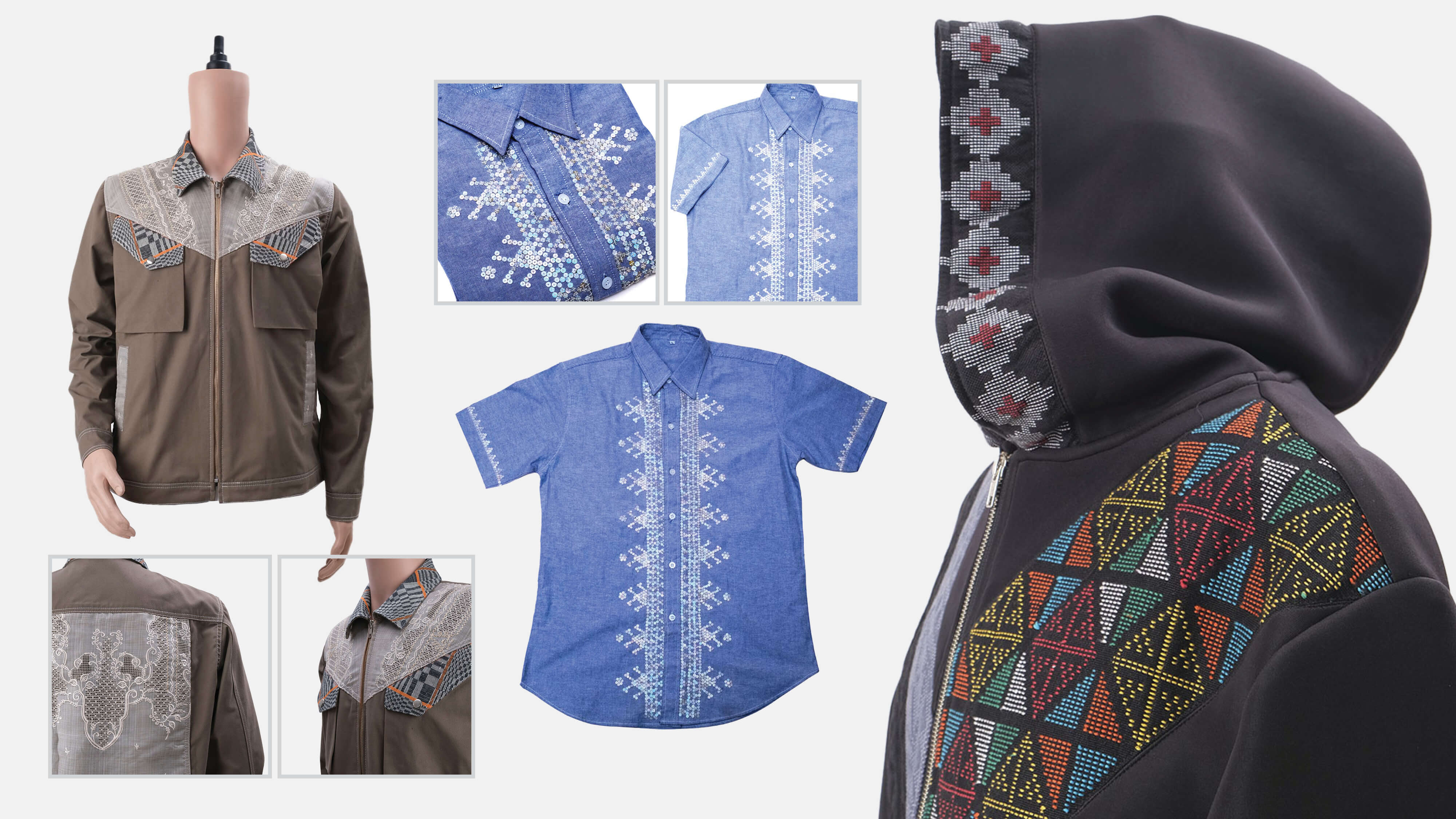 Protective outerwear in plush fabrics and intricate throwback trimmings remind us of the primitive shelters our ancestors lived in
(L-R) Barong Enrico Trucker Jacket (M), WYC WEAR YOUR CULTURE; Tboli Beaded Polo, CRYSTAL SEAS; Sebastian Hoodie (XS), WYC WEAR YOUR CULTURE
RESTORATIVE CRAFT
Fighting against an era of bleak sameness, Restorative Craft is all about celebrating curated individuality through pattern stripping, undone details, purposefully ill-fitting silhouettes, and surfaces that seem to drip with intention. Fashion Snoops Senior Strategist for Menswear Jason Kress shares, "Inspired by our design aesthetic Hope, this one's very joyful and quirky, and calls attention to kaleidoscopic craft... [It] speaks to an evolution of the DIY resurgence that happened during COVID and will definitely continue on into Fall 22/23."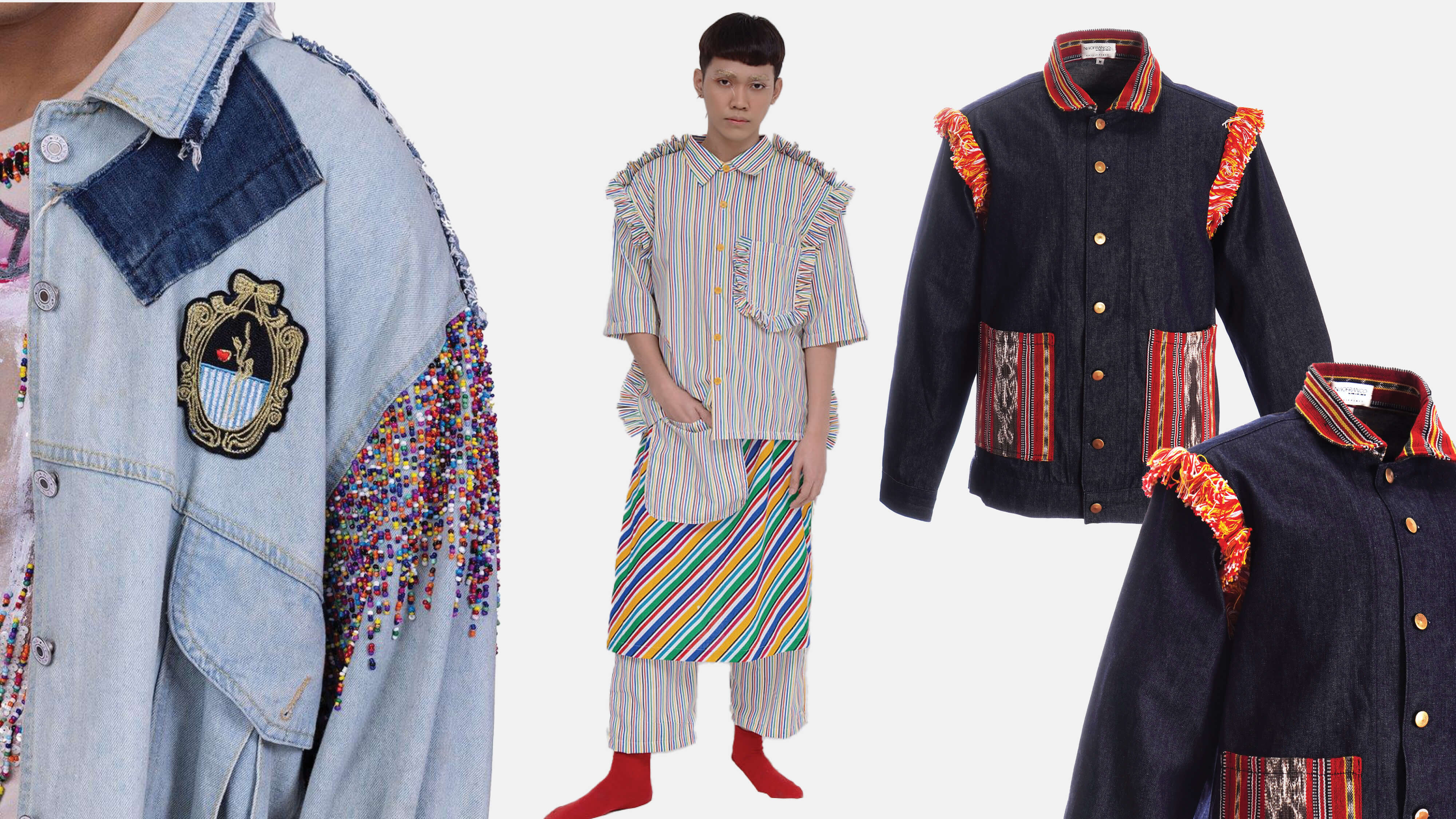 Fun pieces constructed with scrap fabrics, rough textures, and frayed edges ooze with homemade charm
(L-R) UP-3, EDGAR BUYAN; Candy! Man! shirt, Ha.Mu; Kasaulogan Jacket, NIñOFRANCO
ECO UTILITY
The global pandemic has shaken us to the core; it constantly reminds us of how important it is to be prepared for the unknown. Eco Utility takes that frame of mind, and transforms it into "clothes meant to withstand open air living and blend seamlessly into the wilderness of the world—all while providing enhanced comfort and necessities for survival," says Kress. Influenced by the design aesthetics of Reciprocity, multi-functional layers as well as new iterations of the beloved camouflage make anyone equipped to face the harshest of elements in style.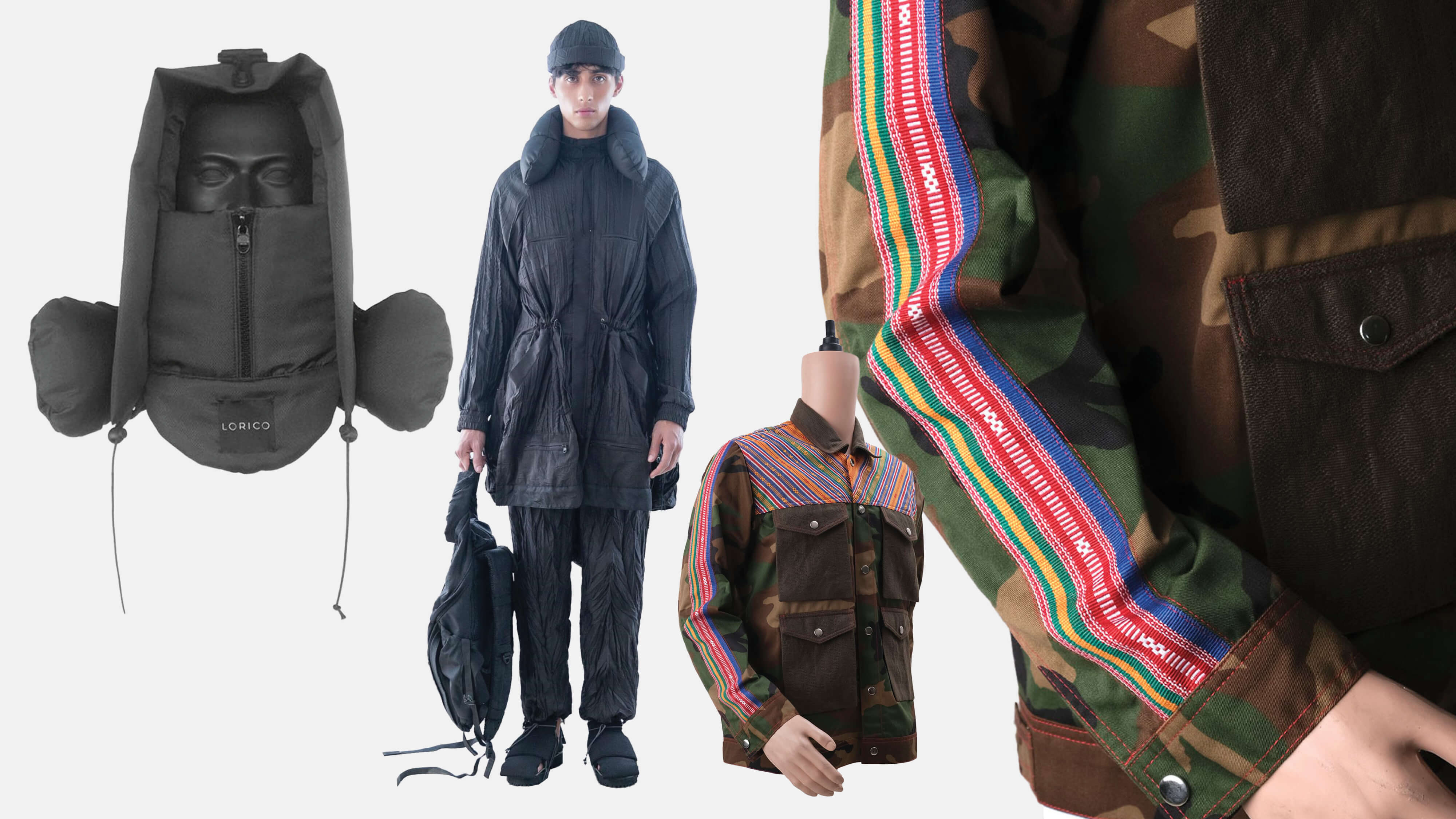 Be ready for anything through double-duty garments, such as oversized jackets with carryall pockets or built-in pillows
(L-R) Icarus Hood, LORICO; LSS22013, LORICO; Oscar Cargo Jacket, WYC WEAR YOUR CULTURE
MEANINGFUL MINIMAL
Minimalism doesn't have to be "stark and simplistic." Instead, Fisher defines this refreshing interpretation of the design aesthetic Refuge as "all about purpose and warmth. It has a lot more personality to it than what you would expect for what otherwise is a very basic silhouette." Look for dressier, tailored styles with crinkly or cozy surfaces and shapes that envelop you—offering another protective cocoon from the world.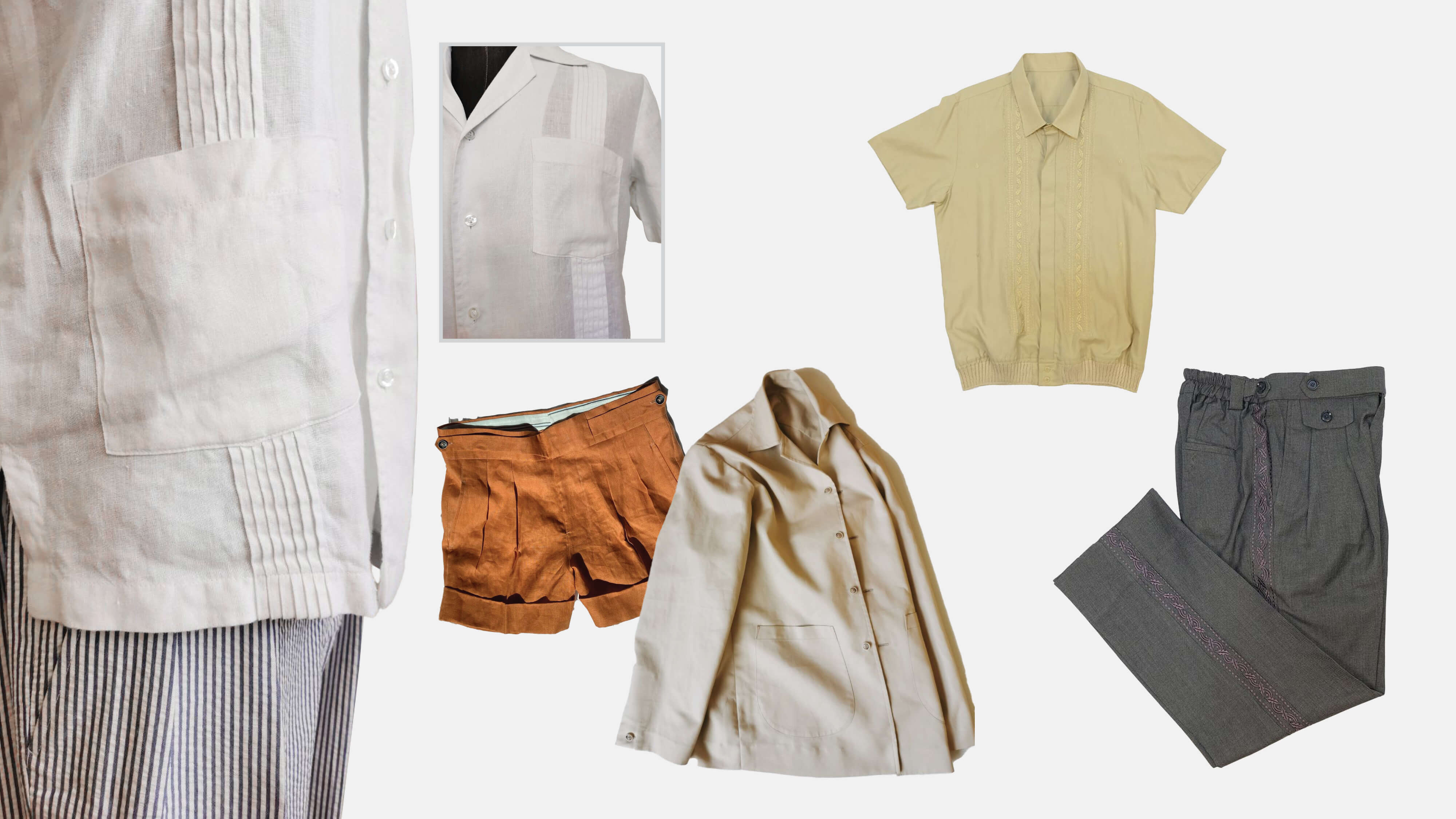 Let your personality shine through clean shapes, not-so-basic pleating techniques, and subtle accents
(L-R) Casual Guayabera, STUDIO SAMPAGUITA; Porma Shorts (Orange Linen), STUDIO SAMPAGUITA; The Shirt Jacket, STUDIO SAMPAGUITA; Cardibarong, ORIAS STUDIOS; Pantalon UNO, ORIAS STUDIOS
To guide you in product development and design, as well as give you insight on market preference, you can revisit Fashion Snoops' Fall-Winter 2022/2023 Trend Forecast and its series of Fall-Winter 2022/2023 Trend Immersion sessions, as presented at FAME+ Market Days. Visit the events page for the full list of talks on FAME+ Market Days.