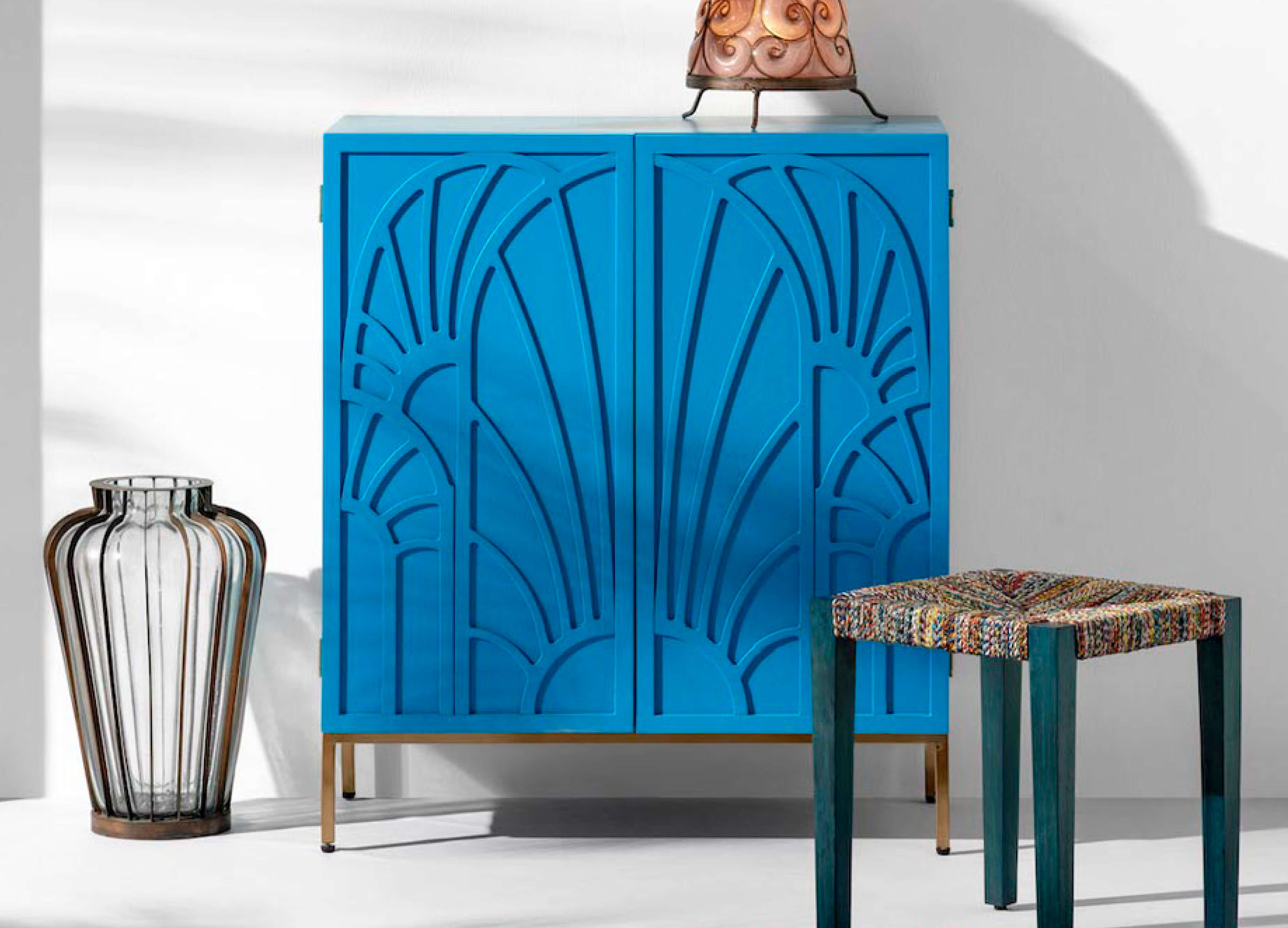 Home Happy Hour
If you haven't already, we say now's a good time to set up a home bar. We have a full list of what you'll need, plus the best furniture options for your very own party central—bar none
by Vicky Montenegro

There are many reasons to celebrate the Holidays this year. After a year of highs and lows, things seem to be looking up—and we're all hoping that everything only gets better from hereon. While a massive party with a long guest list may not be the best choice still, who says you can't deck your space in full party central even with just a few guests—or even no guests?
The home bar is undeniably the most important piece in your entertainment setup. Of course, a chicly styled one is always favored, but equally important—or maybe even more—is what you'll be stocking it with. Kalel Ervin Demetrio, otherwise known as @liquidomaestro, is a mixologist; owns and operates (together with Chef Niño Laus) Agimat Foraging Bar and Kitchen in Poblacion; and is one of the creative minds behind Destileria Barako, the country's most awarded craft distillery and makers of the world's first Ube Cream Liqueur™—so rest assured he knows a thing or two about stocking a home bar.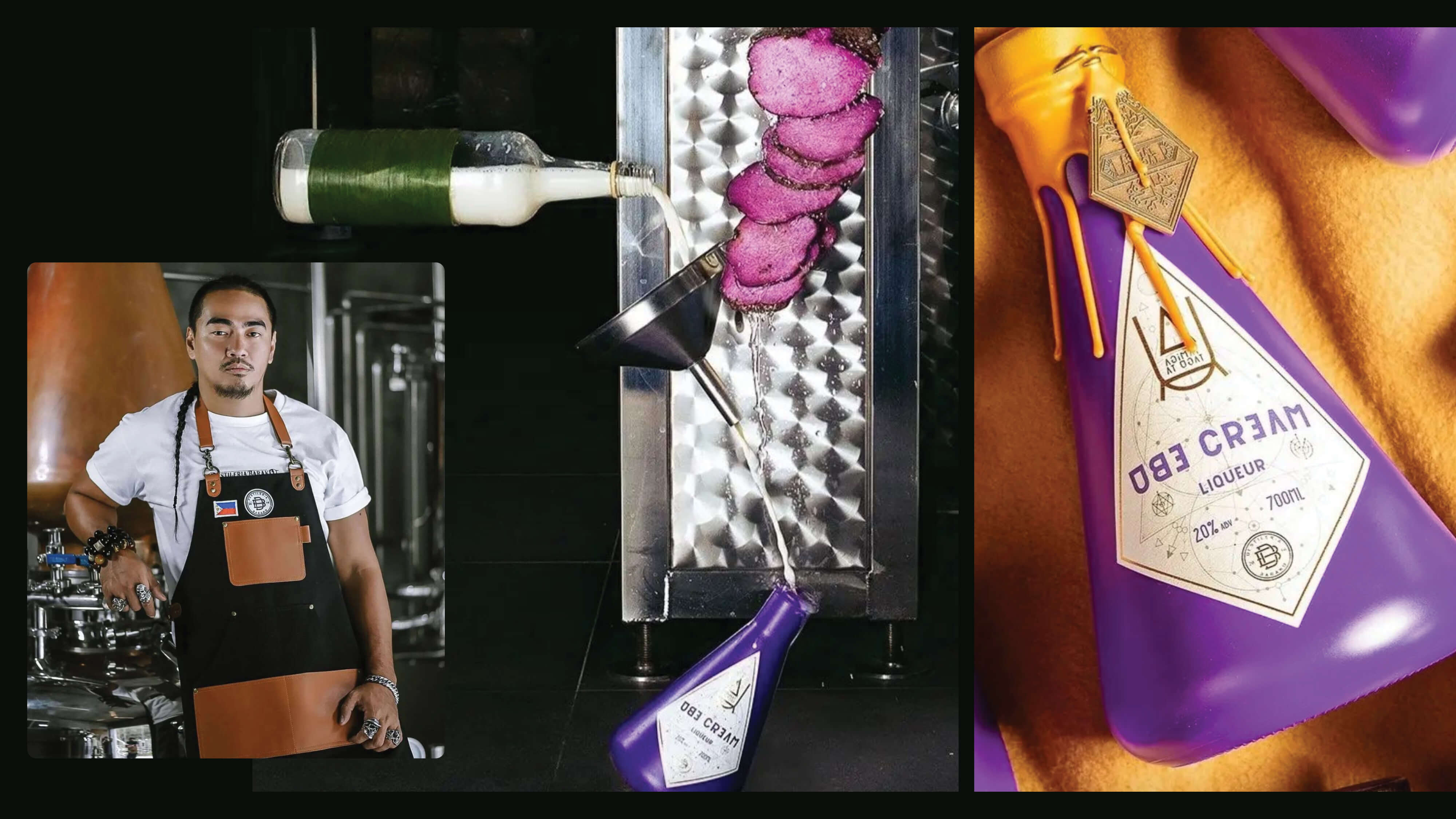 Kalel Ervin Demetrio owns Agimat Foraging Bar and Kitchen and Destileria Barako, which operates its main distillery in Boracay. Destileria Barako's award-winning products include Ube Cream Liqueur™ (in photo), Agimat Gin, Gayuma, and Kanto Salted Caramel Vodka

If you're just beginning to stock your own bar—or restocking it—Demetrio says that you'll need at least a bottle each of vodka, gin, dark rhum, white rhum, whisky, tequila, and single malt. "To start with," he adds. "As for the tools, there's a list readily available online, but these are the essentials for me: bar spoon, Hawthorne strainer, fine mesh strainer, paring knife, dedicated chopping board, jigger, two tin shakers, muddler, and peeler."
Now that you have the spirits and the tools, what to serve your guests? For the newbie, Demetrio suggests a gin and tonic and/or mojito. "Mojito is super fun and easy," he says, "and you can always put your own twist based on what you have." Demetrio shares his recipes for these fail-safe drinks below.
Mojito
Mint leaves (half hand full)
45ml white rhum
30ml sugar syrup
2 pieces of lime wedge
90ml to 150ml soda water
Optional: fruit in season
Glassware: Highball glass
Grind: Muddle and build. Muddle lime, mint leaves, syrup, spirit, and optional fruits. Build crushed ice and top with soda water.
Garnish: Mint leaves and lime
Gin and Tonic
45 ml Agimat Gin
90ml to 150ml tonic water
Lime or lemon zest
Juniper berries
Glassware: Rock glass
Grind: Build and stir. Pour gin; top with tonic. Add berries—can be crushed gently.
Garnish: Lime or lemon zest
Ready to start setting up your very own home bar and whipping up drinks? If you're in the market for a bar cabinet, here are some picks from the FAME+ catalogue. Whatever the size of your space, you're sure to find furniture options for this party hero piece.
STANDOUT BAR CABINETS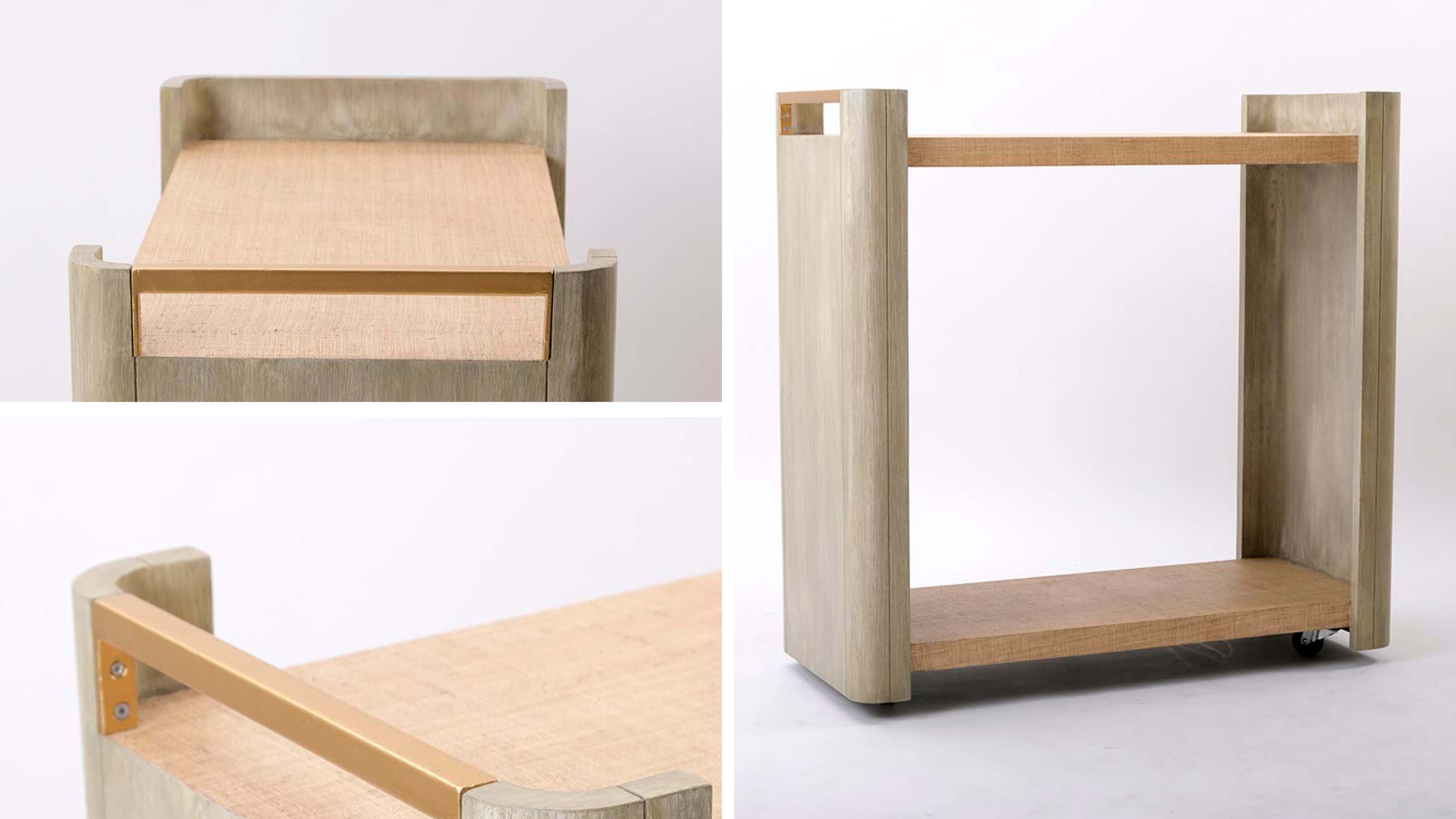 Finished in oak veneer in gray and raffia in khaki and with a streamlined silhouette and neutral palette, the Becker Bar Cart by SOUTH SEA is the minimalist's dream bar cart.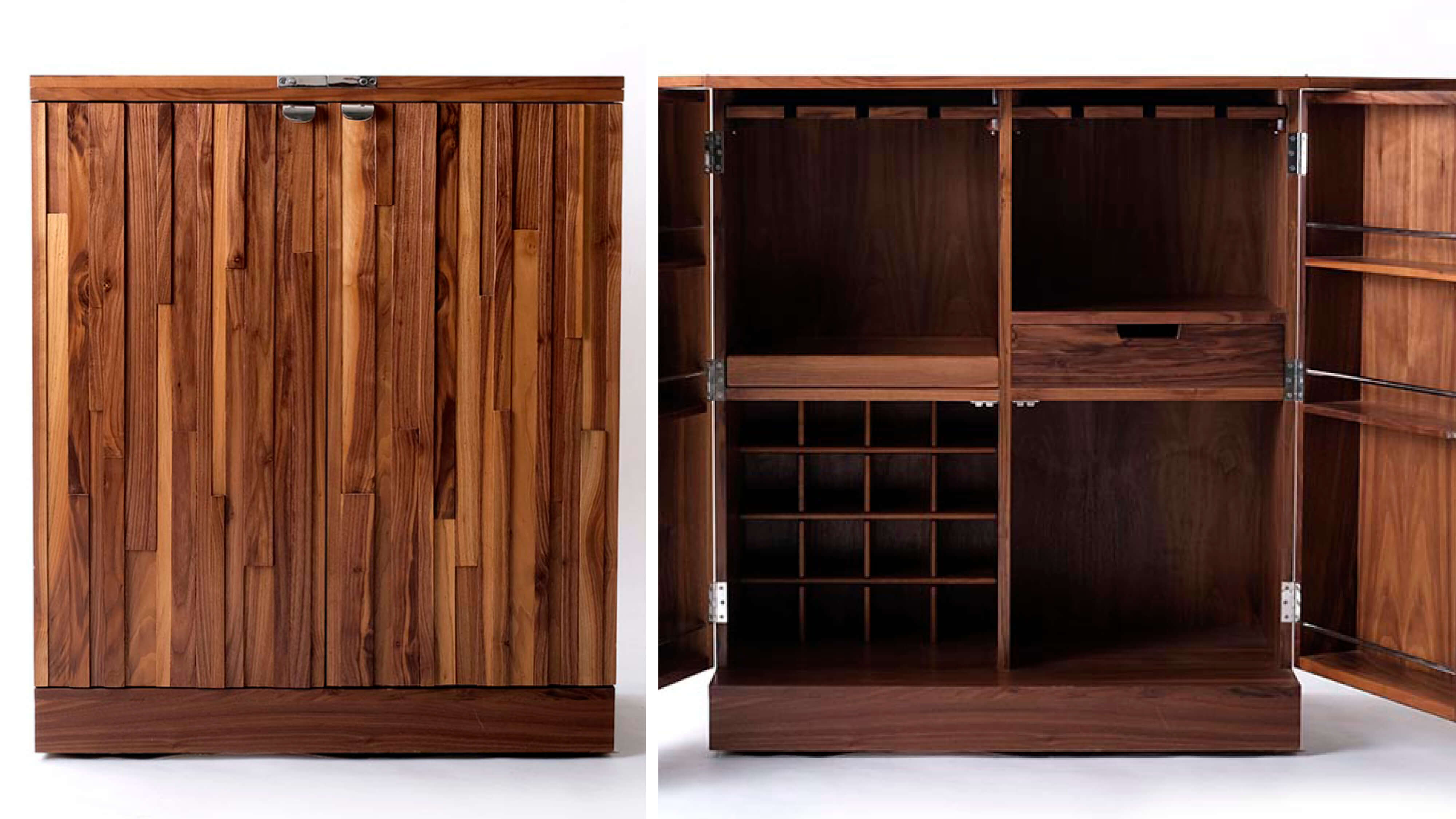 A modern interpretation of the folding bar, the Syracuse by DESIGNS LIGNA is assembled and finished by hand using solid wood appliques and hand-carved hardware. It has interior space for bottles and all your bar essentials.

The Soledad Bar Cabinet by MEJORE is a bold, blue statement. The solid wood doors feature an art deco-inspired fretwork design. Gold metal legs lend more glamor to the piece.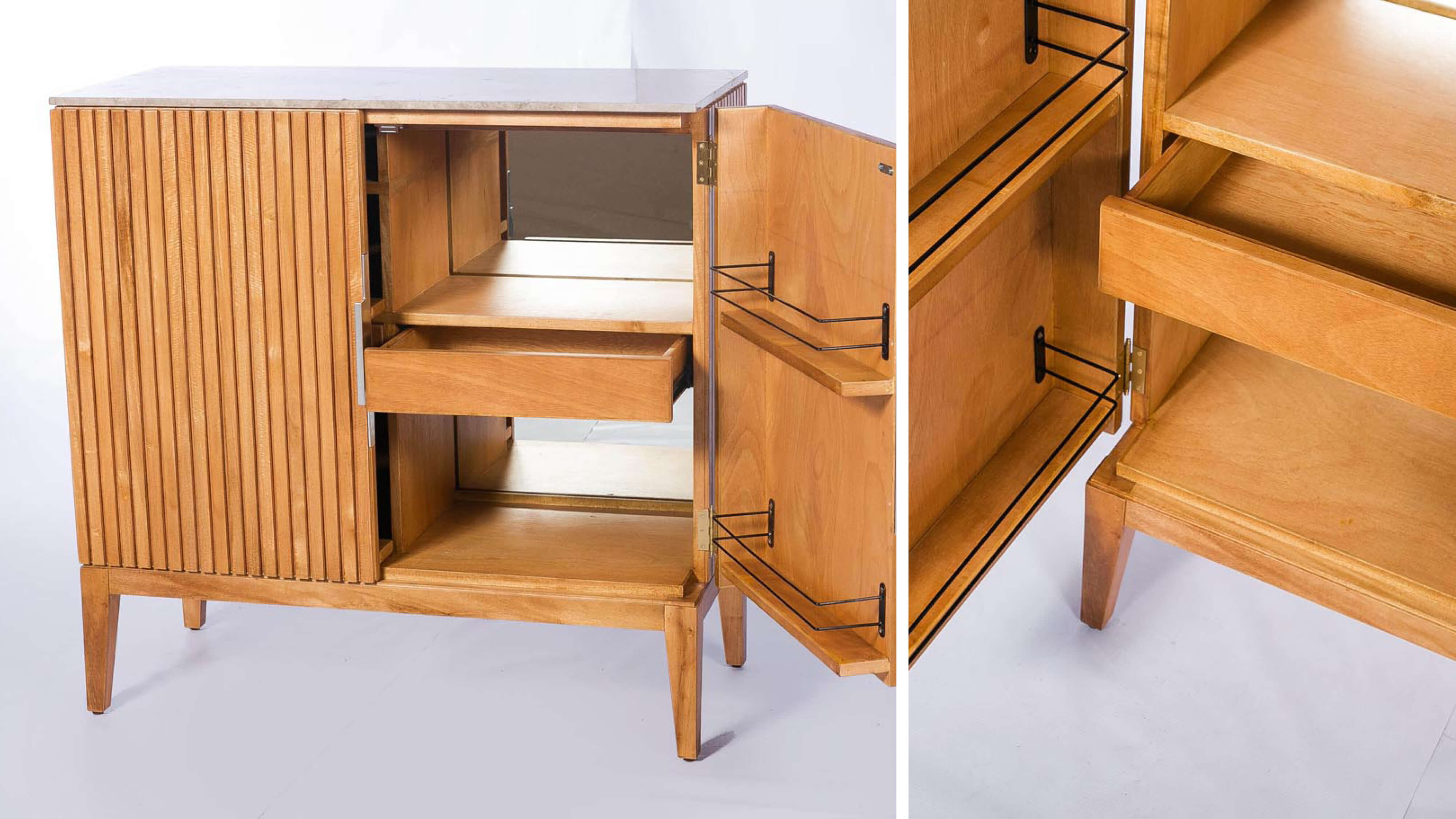 The Slatted Bar Cabinet by PHILIANA DESIGN is made of solid wood in the brand's signature natural finish. A silver travertine stone top makes it invincible to party mishaps and drunken accidents.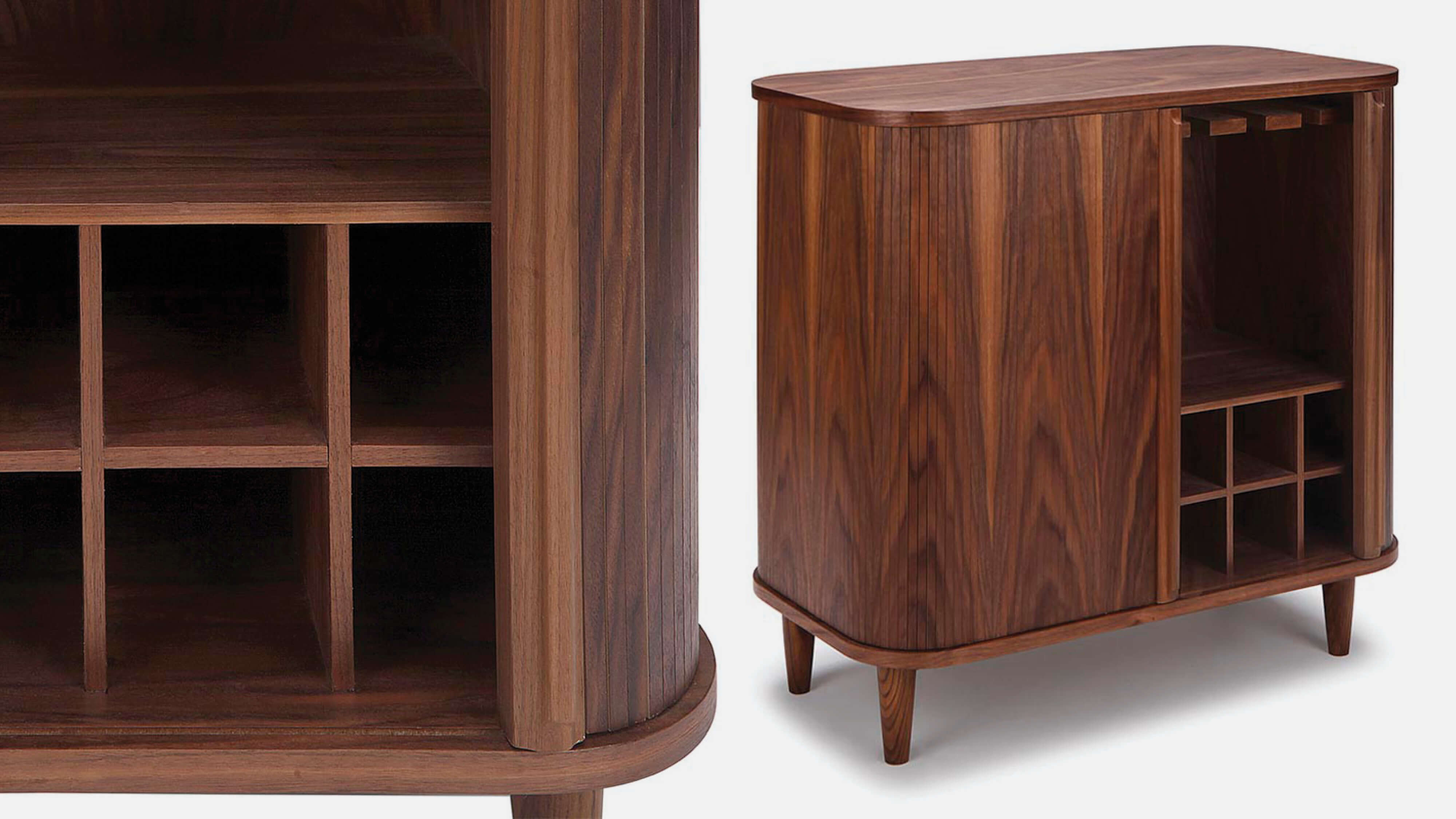 With sliding tambour doors that disappear on the side when opened, the Tambour Wine Cabinet by TRIBOA BAY LIVING provides easy access to your favorite spirits. The silhouette and natural walnut grains also lend a striking mid-century modern design.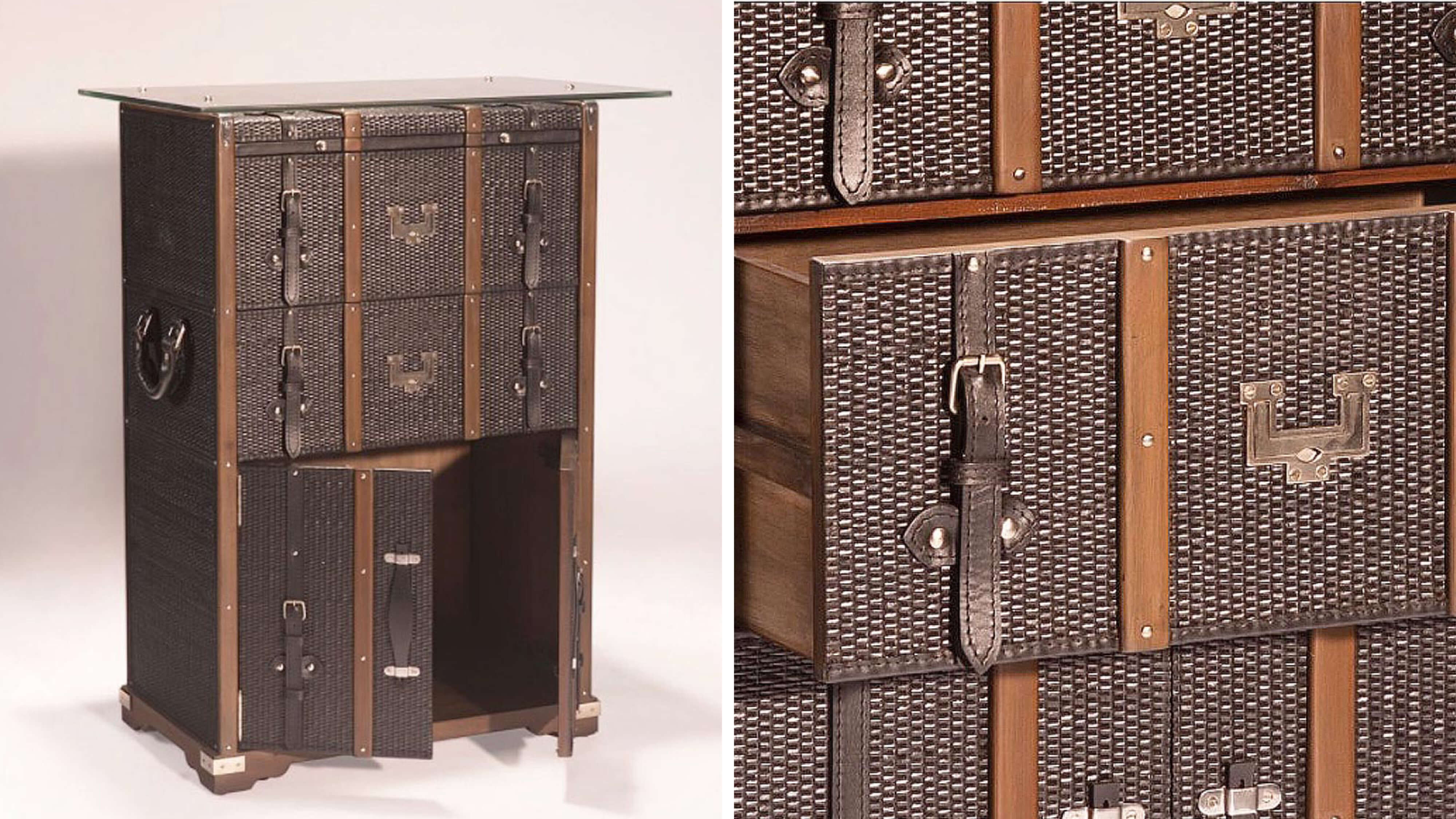 PRIZMIC & BRILL's Voyager Bar Trunk is a truly handsome bar cabinet with its solid mahogany wooden frame, black rattan, black leather handles and trim, and nickel hardware.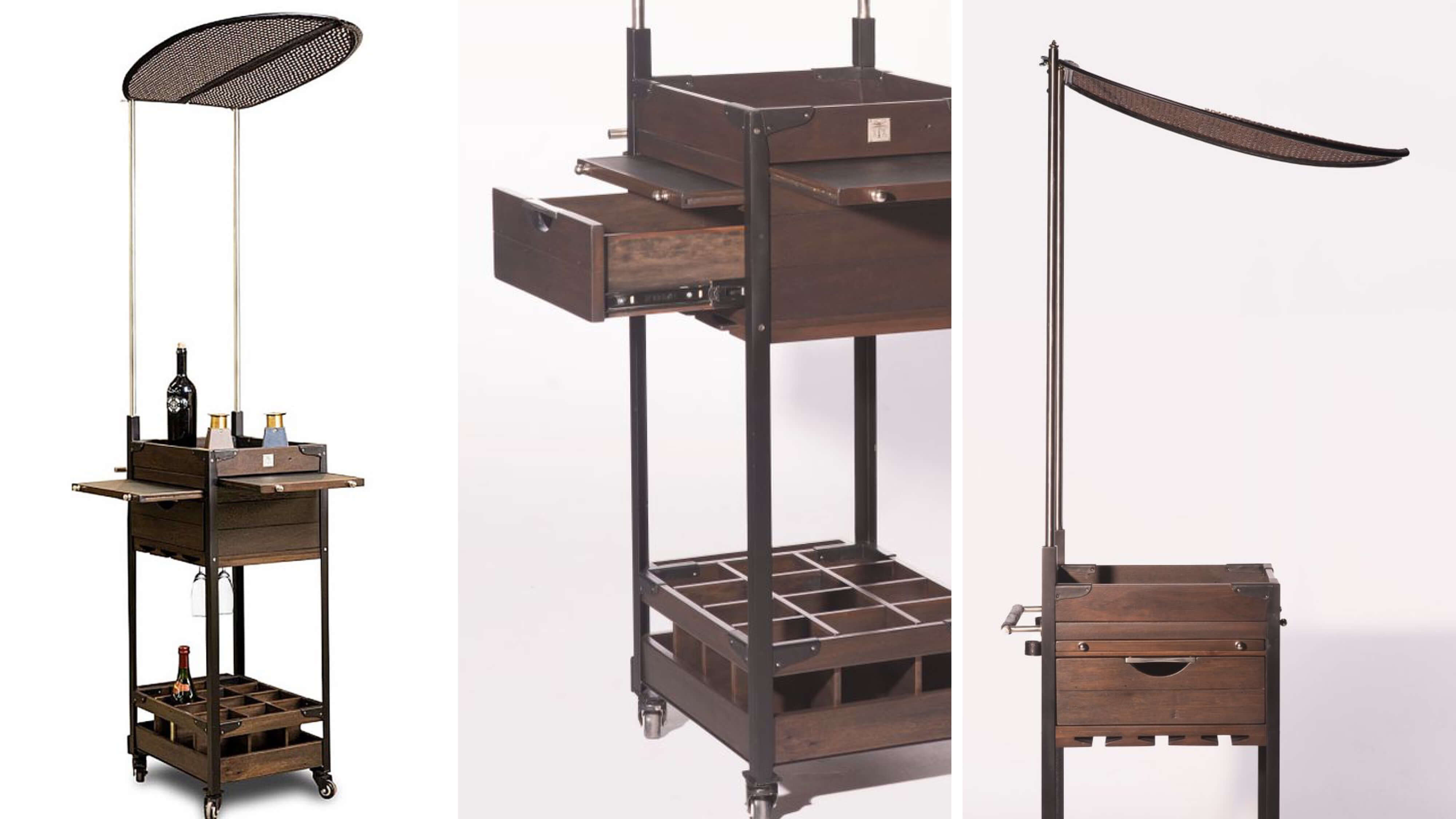 Perhaps the most unique-looking in this selection, the Bar Cart by PRIZMIC & BRILL features a solid mahogany frame, stainless steel handle wrapped in croc black leather, nickel hardware, and a solihiya shade—perhaps to make it outdoors-ready?
TROLLEYS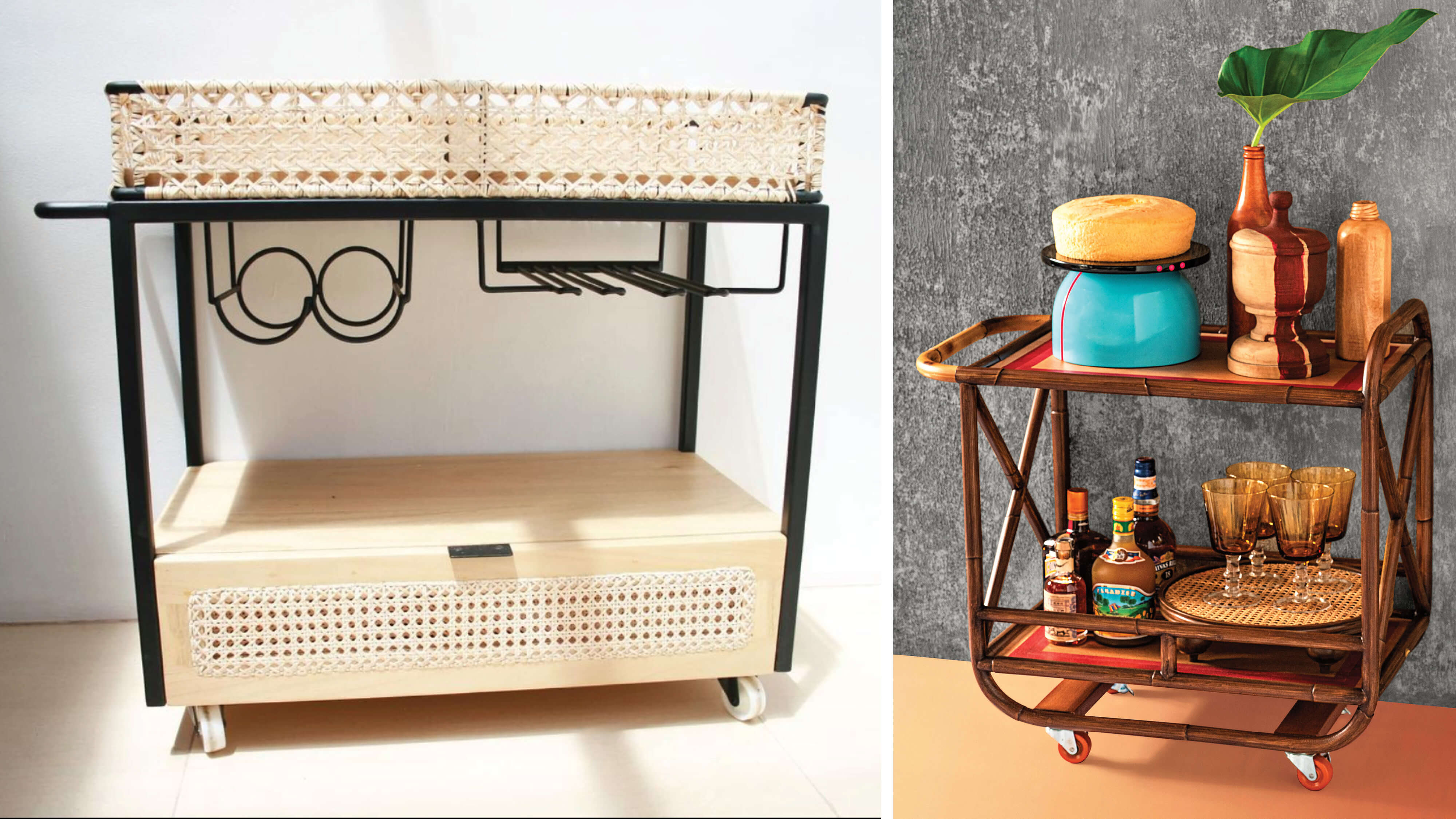 Trolleys make for great bar carts—you can take them anywhere in the home, wherever you would want to relax with a drink. The Soleil Bar Cart by RAWTURA (left) is made of handwoven solihiya, powder-coated metal, and solid wood. The Happy Trolley Side Table by E. MURIO (right) is a flame-bent rattan side table that can also function as a bar cart.
CABINETS TURNED BAR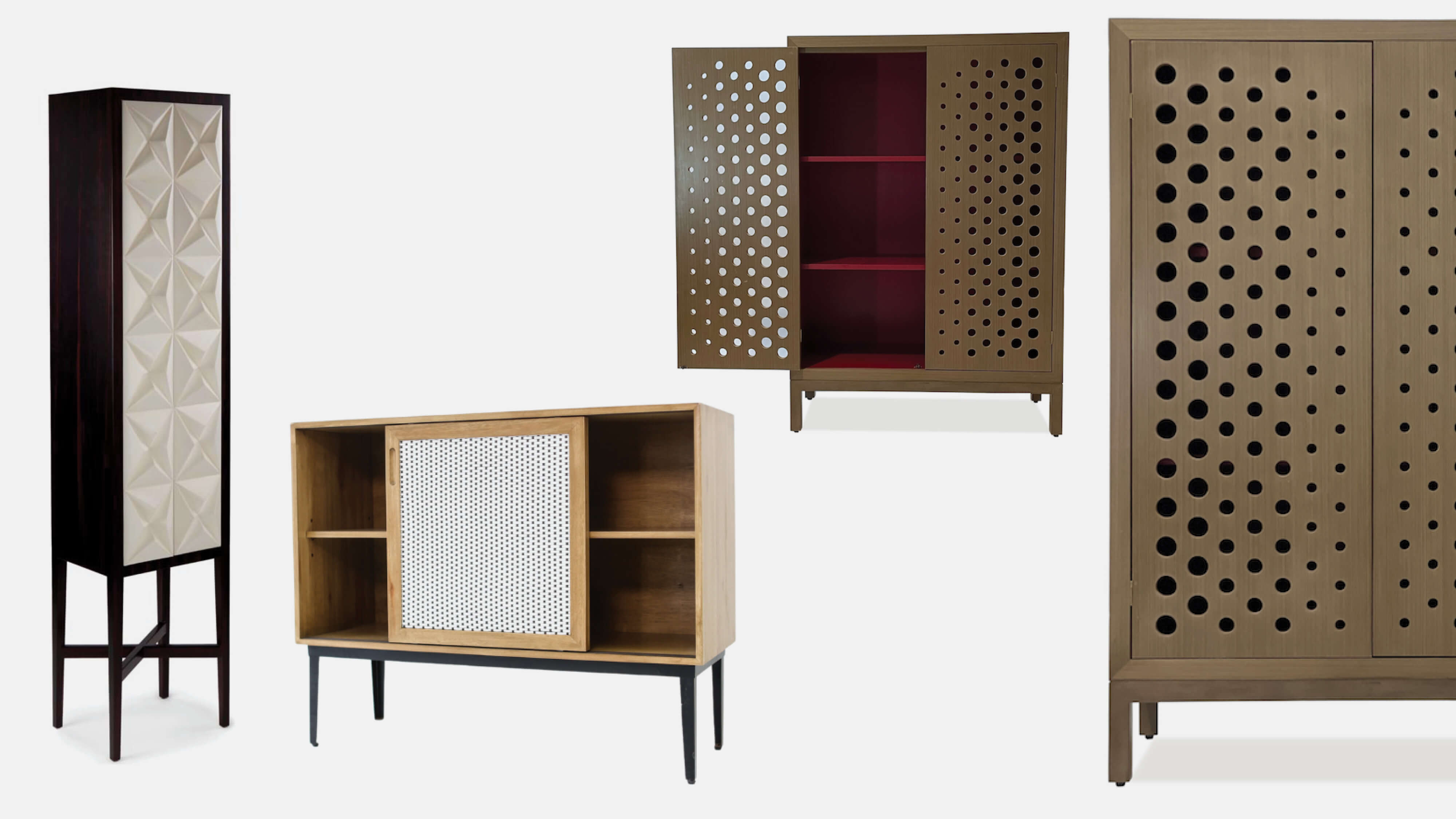 A sideboard, buffet table, and even a media cabinet can be converted into a bar cabinet. The Diamond Chest by LA GALUCHE (left), made of parchment and ebony, is a luxe alternative. The Serena Wooden Sliding Cabinet by CONTEMPO DESIGNS (middle) features sliding doors with PVC wicker accent in a solid wood-and-steel structure. The OpArt Cabinet by MEJORE (right) takes inspiration from the '60s movement—the circle pattern offers an optical illusion pattern (reminiscent of works of artists Bridget Riley and Victor Vasarely) and a hint of the colorful interior.
BOOKSHELVES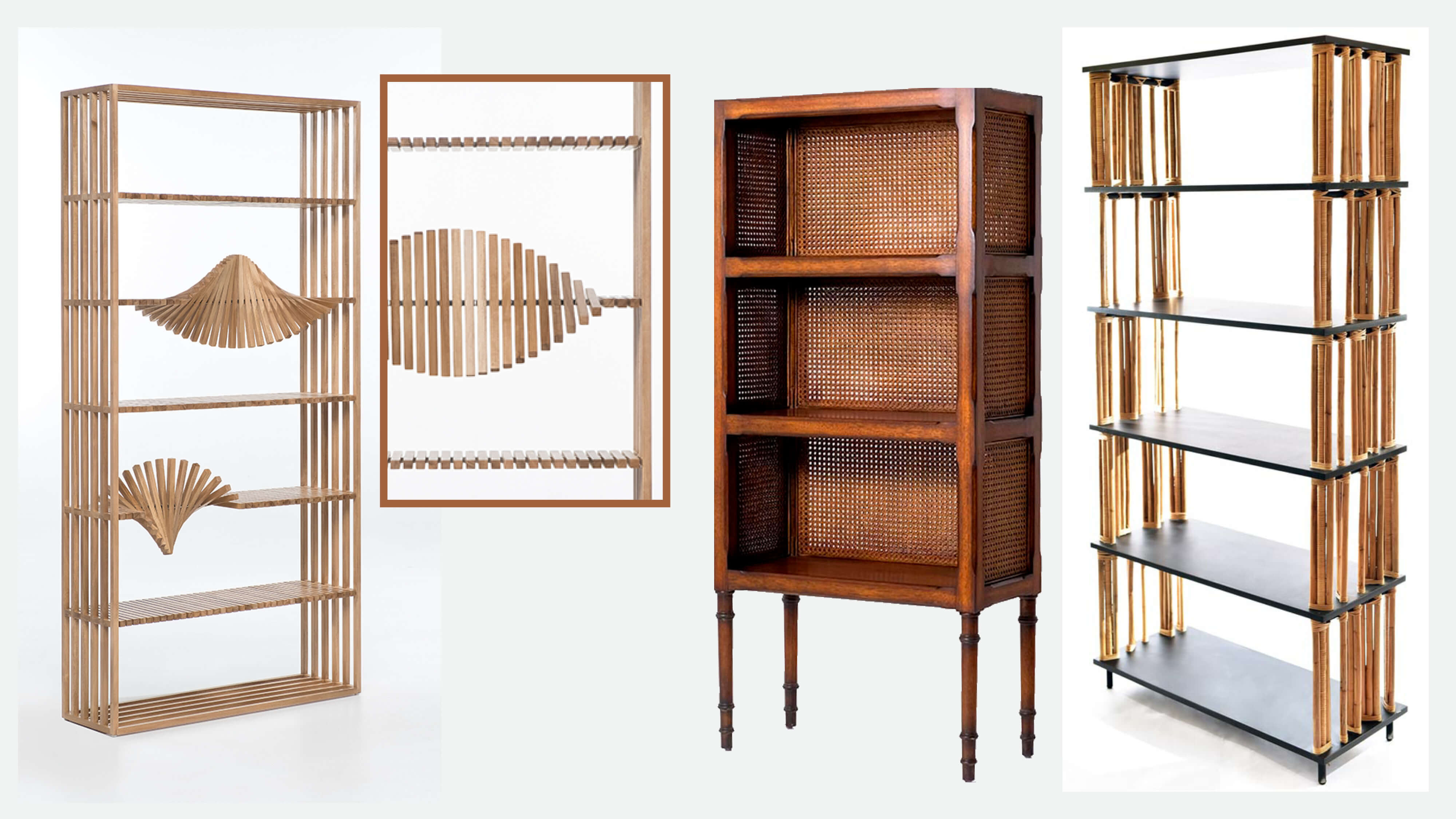 These bookshelves can be repurposed into bar cabinets. Create a display of liquor bottles alongside books and other home décor pieces—and spark conversations all throughout the evening. The Remini Bookshelf by VITO SELMA HOME (left) is a sculptural statement in solid wood. Diane's Book Case by MEJORE (middle) is a classic traditional piece with its double caning weaving and turned legs design. The Kagubatan Rainforest Bookshelf by JED YABUT FURNITURE AND DESIGN (right) features sleek black wooden boards raised by clusters of rattan.
TRAY TABLES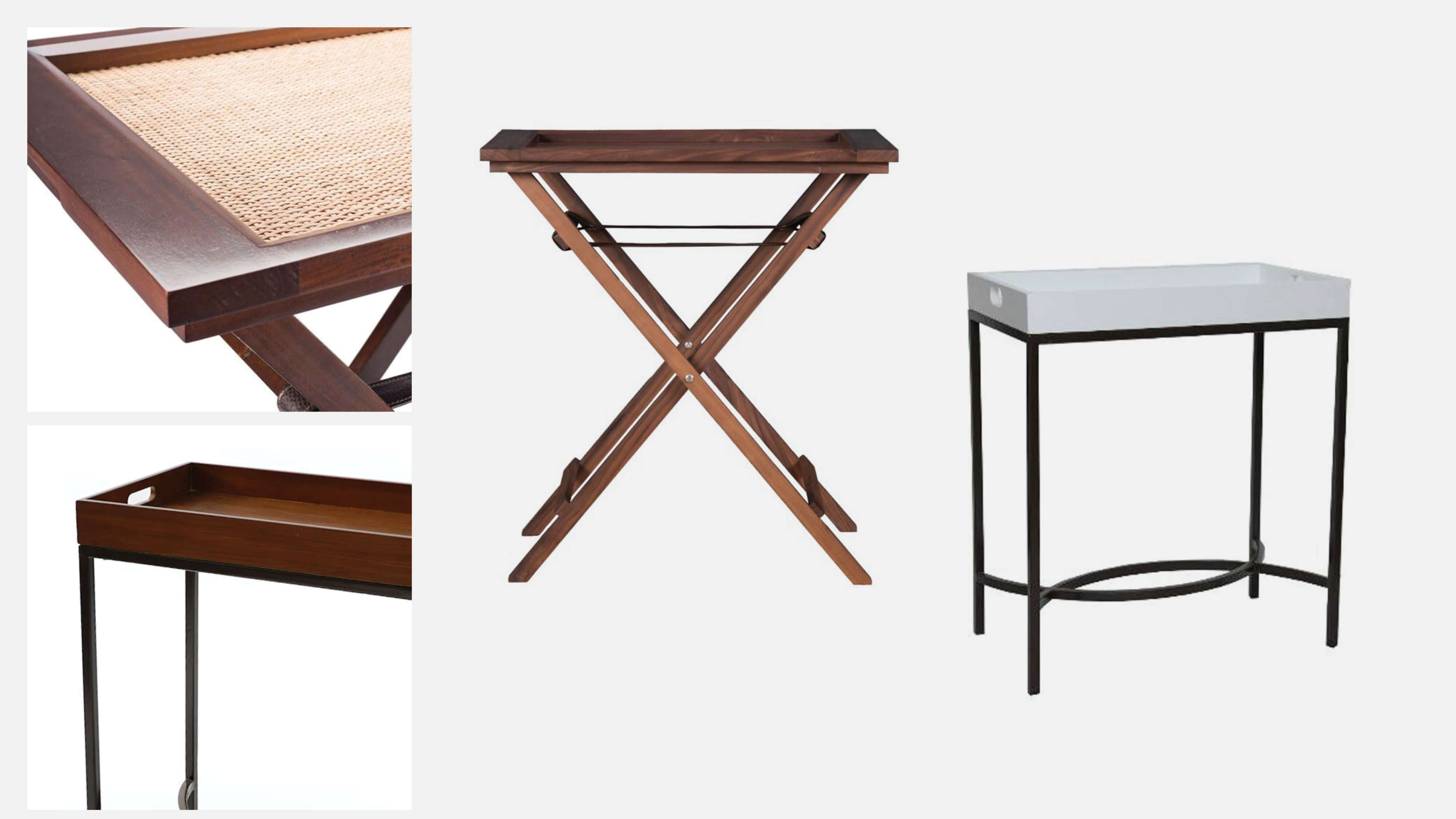 Tray tables are fantastic options for an impromptu bar cart, especially for small spaces. PHILUX's Butler Tray (left) is available in both matting and wood surface and can be customized in your desired wood and wood finish. The Andy Tray Top End Table by MEJORE (right) features a dark metal box framed base and a removable tray top.