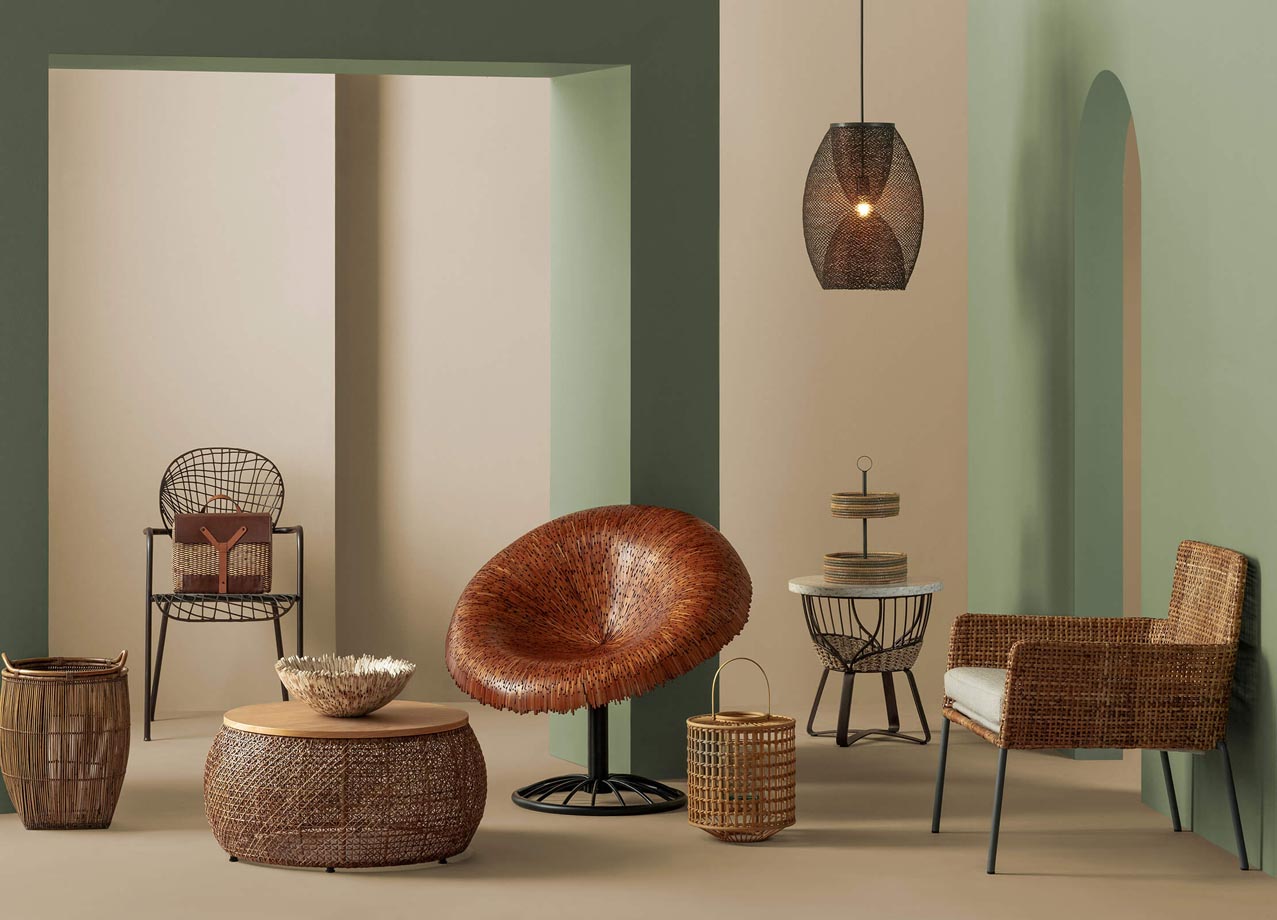 A Strong Philippine Collection at Maison & Objet and More
CITEM presents a 28-strong Philippine design collective at the famed French trade fair's digital showroom


by Patti Sunio

The Center for International Trade Expositions and Missions (CITEM) proudly brings to the fore 28 Philippine brands at the French digital showroom Maison et Objet and More (MOM).
This participation is one of CITEM's continuous efforts to bring the FAME+ exhibitors to the world stage, celebrating the rich heritage, masterful artisanship, and the passionate soul that sets Philippine design apart from the rest.
"There's something about the Filipinos' hands and the way it is able to breathe soul into a product," begins CITEM Executive Director Pauline Suaco-Juan. "You can't put it into words, you can't describe it, and you can't actually manualize the process of how they are able to carve so that it feels more soulful."
"There's an element of organicness and I believe it's the malasakit (the Filipino word for care or concern) that is really one of its striking characteristics," she adds. "And then it's really hard to translate because how do you explain 'malasakit' to non-Filipinos? That's why it's different. That particular quality of Philippine design is hard to articulate and that's really what sets us apart from the rest of the world."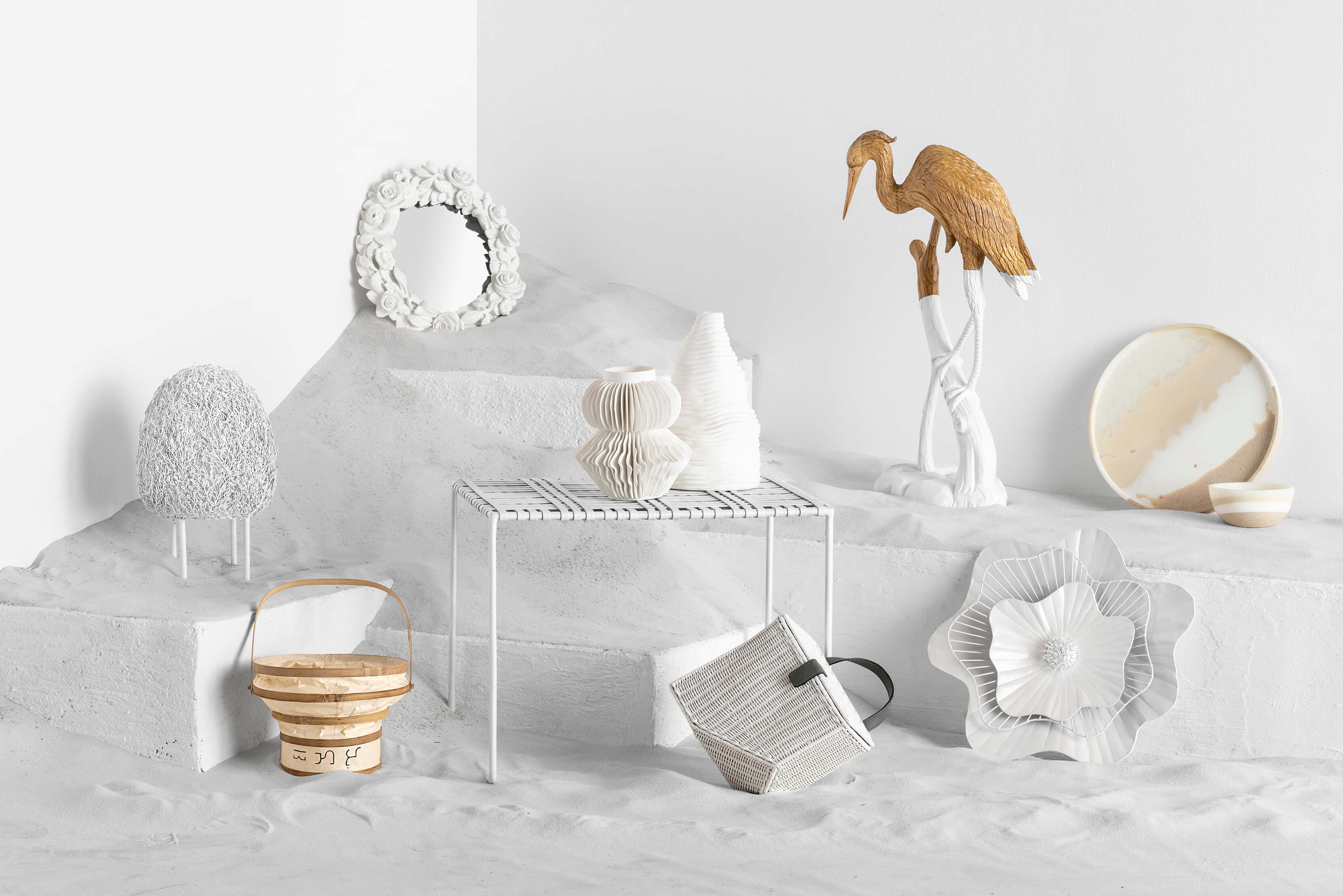 The year's theme, White Out, signals a refresh, a clearing of the mind, and a start of something new
The year's White Out theme, in fact, is a thoughtful response to the trying year that was 2020. Currently on the MOM platform are the designs and products from Kindred Design Collective and Design Philippines—a sublime showcase that "speaks of something new and revitalizing, one that refreshes and clears the mind."
Carrying this sentiment in mind, creative directors Rita Nazareno and Gabby Lichauco, who are the consultants leading CITEM's in-house production development program, worked several months in close collaboration with the brands in participation.
The result is a curation of thoughtful, simple, and contemporary designs, as seen in Kindred Design Collective Home and Kindred Design Collective Furniture. The featured brands include Cebu Homecraft, Celestial Arts, CSM Philippines, Home Edition, La Galuche, Mejore, South Sea Veneer, Stonesets, JB Woodcraft, Prado Filipino Artisans, Chanalli, and Holicow.
Also on the MOM platform are the individual storefronts of globally-competitive Philippine brands Albero, Indigenous, E. Murio Manila, Finali Furniture, Nature's Legacy, P&B Valises, Zacarias 1925, Venzon Lighting & Objects, Weave Manila, and Zarate Manila.

The biggest brands in Philippine home and furniture set up digital storefronts at MOM
Design Philippines on MOM, meanwhile, champions long-time exporters and stalwarts of FAME+, training the spotlight on the masterful fusion of traditional crafts, material manipulation, and craftsmanship of the country's esteemed furniture and home decor makers.
Design Philippines Furniture includes Triboa Bay, A. Garcia, and OMO Furniture; while Design Philippines Home features Tadeco, Vito Selma, and Hacienda Crafts.
These are the brands that have learned the rules of the trade and have mastered their processes, are able to implement their own production design program, and are all set to meet the demands of the global design market.

Explore the bigger and better Philippine home and furniture showcase at Maison & Objet and More or visit the virtual showrooms Kindred Design Collective Home, Kindred Design Collective Furniture, Design Philippines Home, and Design Philippines Furniture.