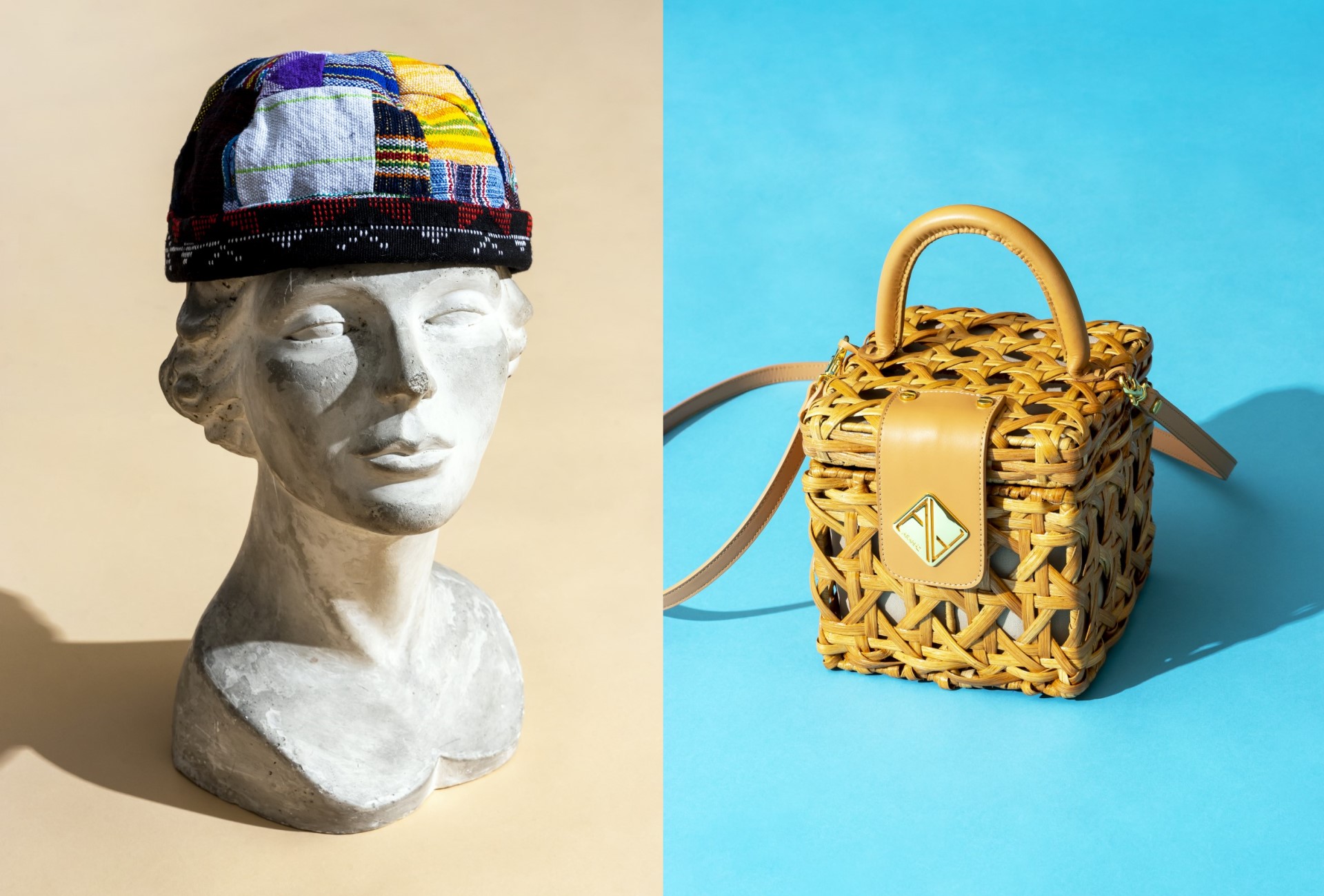 Fashion Beyond Boundaries
In these challenging times, the Philippine Fashion Coalition aims to unify the industry
When local lockdowns were first imposed in 2020, fashion shows and physical bazaars were cancelled, photo shoots and campaigns shelved; it seemed that the Philippine fashion industry ground to a halt. The designers, along with all their collaborators—artisans, seamstresses, stylists, makeup artists, and photographers—had either been displaced or put on hold.
But fashion creatives soldiered on, eventually holding virtual fairs, beefing up their retail business online, or diversifying their products. Though the long-term challenges were still present. There was always the question of: How do we move on from here?
The industry needed a proper organization to be the "voice" in a time of uncertainty. Because of this, the Philippine Fashion Coalition (PFC) was formed in June 2020 in an online meeting that included designers and industry insiders Carissa Cruz Evangelista, Jackie C. Aquino, JC Buendia, Len Cabili, Carmina Sanchez Jacob, Robby Carmona, and Amina Aranaz Alunan.
The coalition aims to create standardized policies for the industry, as well as collectively help the industry partners, most especially the SMEs. A member of the PFC would have access to networking events, designer round tables, participation in industry events and special projects, educational programs and scholarships, and much more, as well as having the support of some of the most seasoned fashion and accessory designers and makers in the country.
We caught up with co-founder Carissa Evangelista Cruz (who is also with Fashion Accessory Makers of the Philippines or FAM PH), who spoke on behalf of the PFC about their initiatives and goals. "PFC aims to be a catalyst to help the design community pivot, survive and thrive," she says.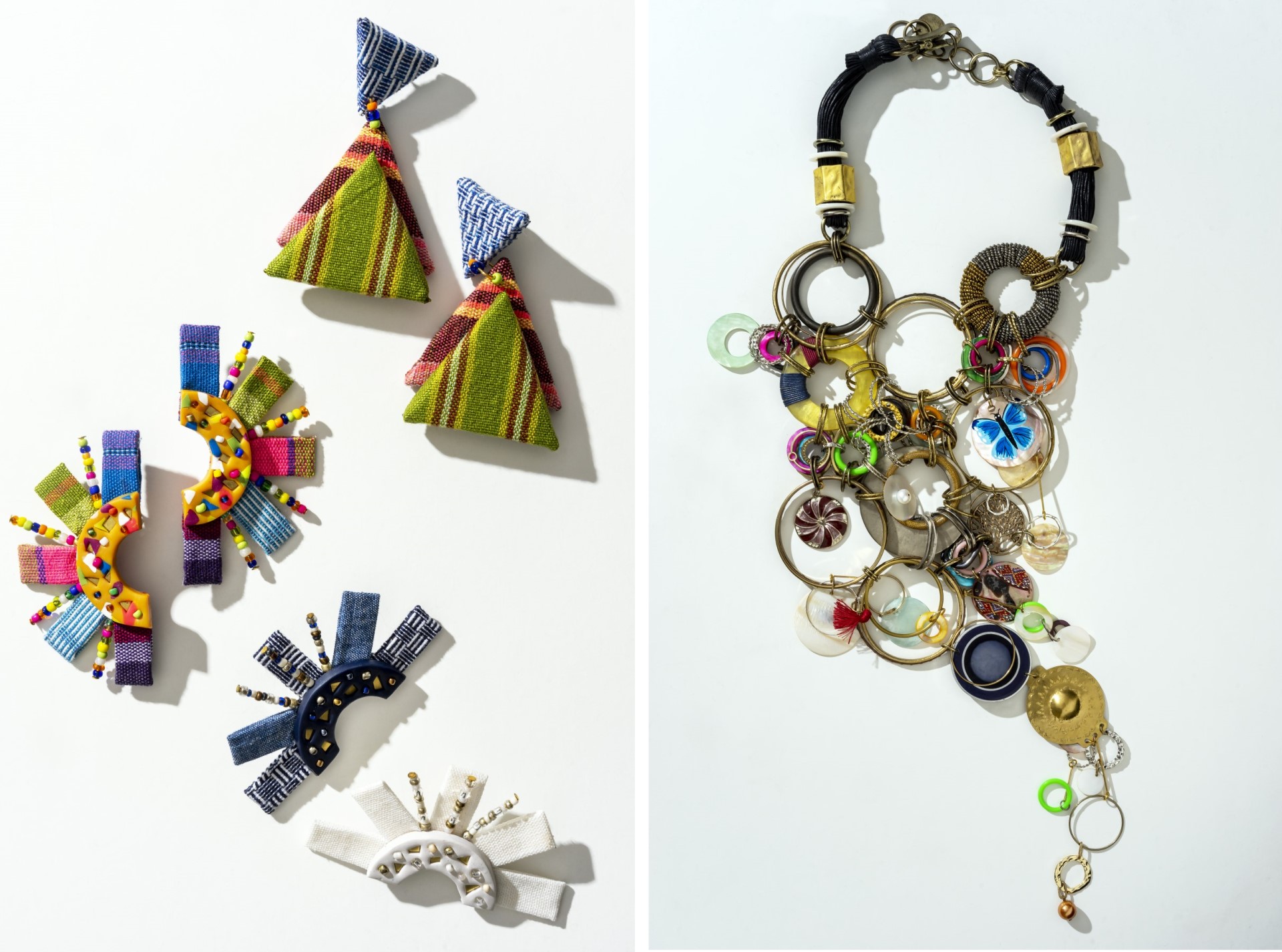 (Left) The PFC Brooch "Araw" ("Sun") by Tropik Beatnik symbolizes hope for brighter tomorrows and is a fundraising project for the PFC. (Right) Adante Leyesa's Circo Neckpiece; accessory designer Leyesa has joined PFC's pop-ups and fairs in various areas.
Fame Plus: When you formed the Philippine Fashion Coalition, what were your objectives?
Philippine Fashion Coalition: "We wanted to be the first non-stock, non-profit National Business Support Organization (BSO) that will represent the fashion industry.
Our mission is to be the voice that will represent the Philippine Fashion Industry, to safeguard and protect the rights of the industry workers and its creative artisans, to develop and support initiatives that will promote Filipino culture in all subsectors of the fashion industry, and to be a force in professionalizing the industry."
FP: Is there any current or proposed government support for the PFC?
PFC: "We met with the Arts, Culture and Creative Industries Block led by Congressman Christopher de Venecia and discussed request for support in the following areas: HLW (Handloom Weavers) Incentive, to have a stricter implementation of the Philippine Tropical Law for uniforms, SB Corporate Loans for fashion businesses, tax holidays via the CREATE Act [Corporate Recovery and Tax Incentives for Enterprises Act] for fashion-related businesses, and addressing shipping and freight concerns to be competitive in the global market.
We also met with the Department of Tourism and we are in discussions for heritage tourism and other possible national projects. We also met with TESDA [Technical Education and Skills Development Authority] for retooling of courses for the fashion industry with deputy director general Luigi Quisumbing."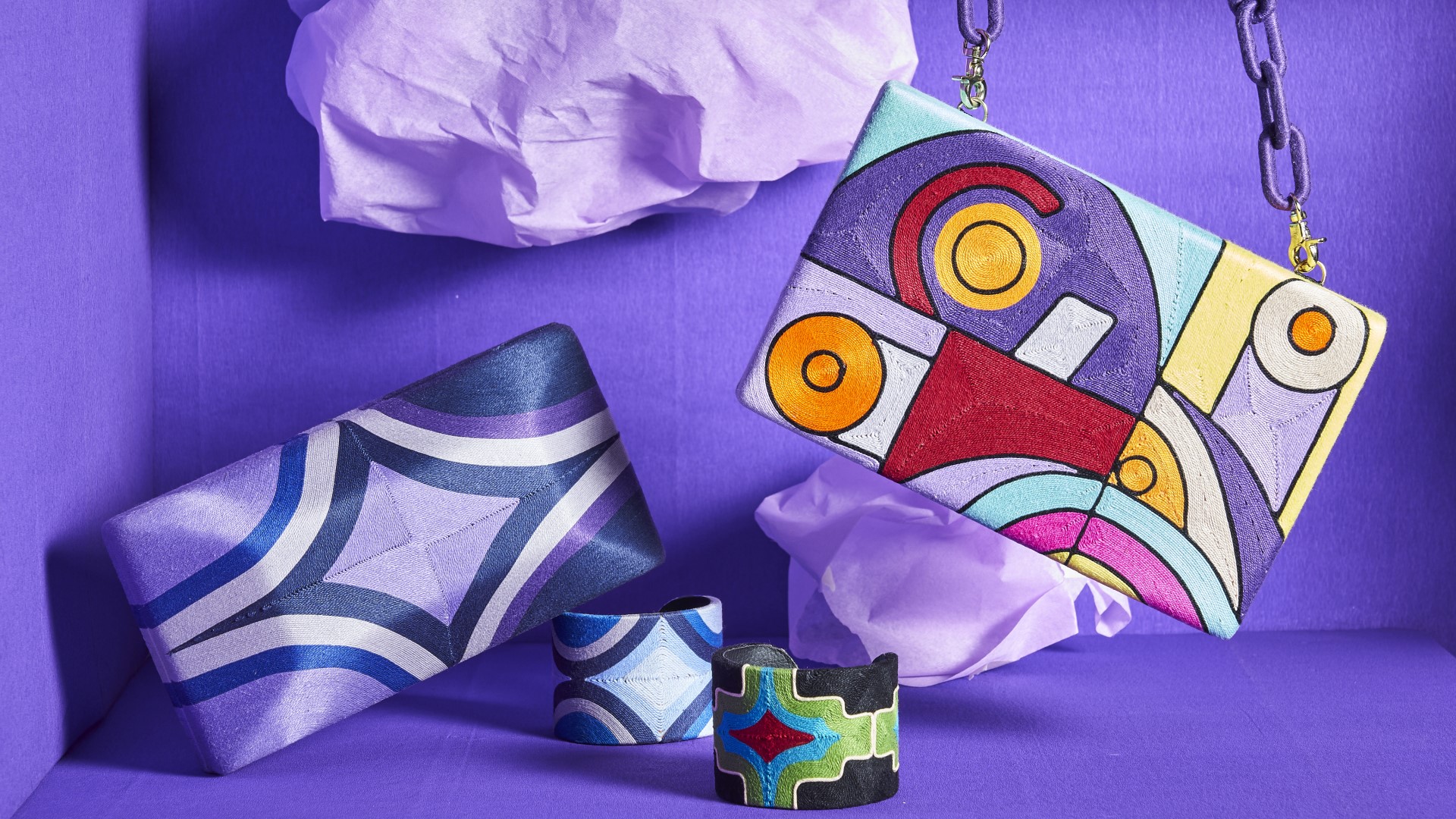 PFC co-founder Carissa Evangelista Cruz owns Beatriz Accessories, which uses the platform of FAME Plus, among others, to showcase her products. (From left to right): BTCL0610 Clutch, BTCL0601 and BTCL0502 Cuffs, and Zozini Abstract Bag, all by Beatriz Accessories.
FP: What are some of your programs for your artisan communities?
PFC: "The Philippine Fashion Coalition has a program called TAC involving Textile, Artisans, and Craft or 'Tela, Tao, at Tradisyon' [Fabric, People, and Traditions] that support weaving and craft communities from 'soil to skin' from the LGU level. This received great interest from congress, NCCA [National Commission for Culture and Arts] and other agencies."
FP: For the fashion industry in general, and especially for brands that are SMEs, what sort of shift should they take to navigate the New Normal?
PFC: "To navigate the New Normal, the SMEs have to be quick to respond to what the market needs and to be practical. Fashion brands also need to study how best to support themselves and their workers. PFC is here to be the voice that can assist the fashion industry as it speaks to the government and help develop clear policies for its industry growth."

Main photos above by Toto Labrador, styled by Pierra Labrador. (Left) Six-Weave Solihiya Handbag from the Charlie Series by Aranaz; (right) Skullcap of Buhi Weaves by Maco Custodio. Beatriz photos by Dairy Darilag, Adante Leyesa and Tropik Beatnik photos by Toto Labrador.