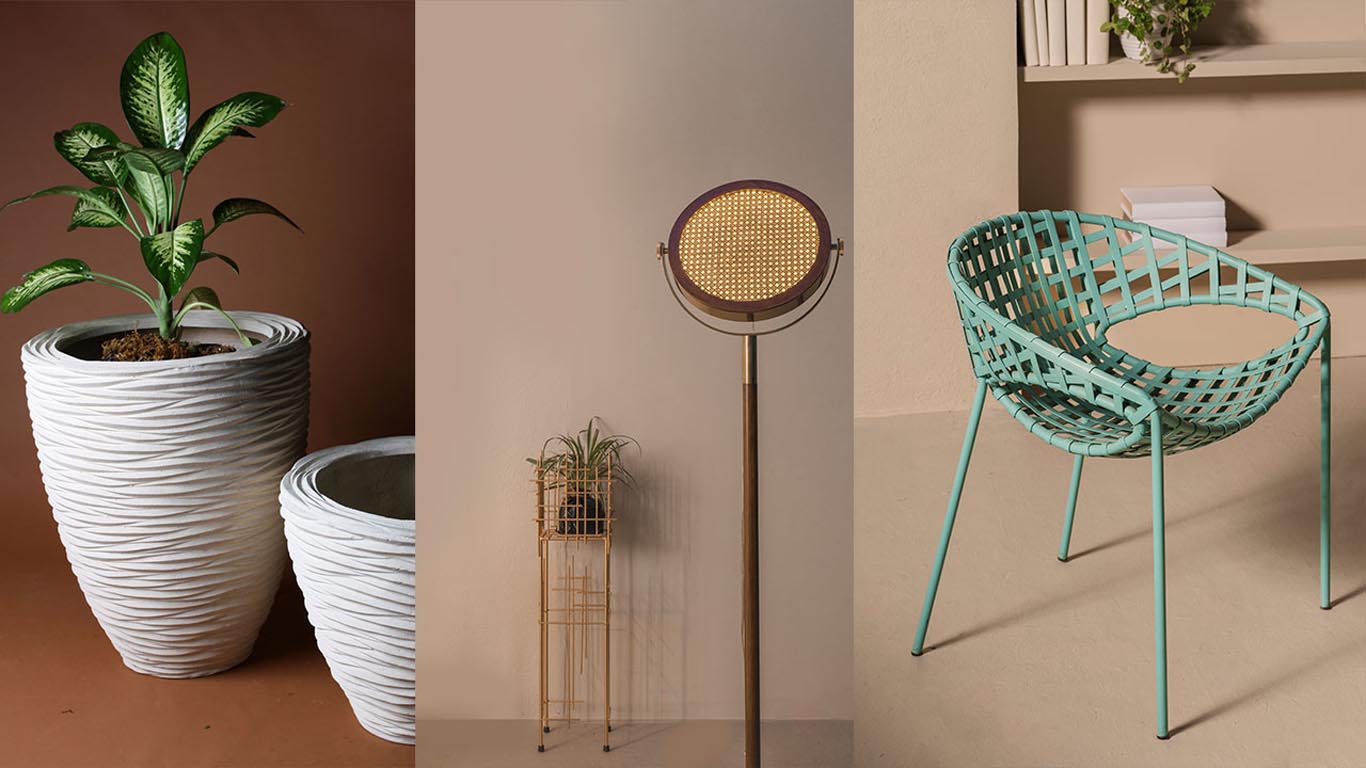 The Philippine Design Community Perseveres Despite Uncertain Times
Fueled by an indomitable spirit, the Philippine Design Community is powering through these challenging times. While uncertainty abounds, designers and manufacturers are seizing the opportunities available to them and are seeking new ways to adapt to the current situation.

For some, adhering to social distancing protocols and transitioning to work-from-home setups meant being pushed to navigate through digital processes. This posed a challenge for some furniture companies and designers who had to get used to virtual R&D meetings and working around logistical setbacks. "Without the pandemic, there would have been more face to face meetings," shares Pete Delantar of Cebu-based manufacturing company Nature's Legacy, "But this just proves that things can really be done digitally and virtually."

Stonecast flower pots by Nature's Legacy


This migration to a digital space was also put in motion by some of the year's international tradeshows, with the renowned Maison et Objet going live on its digital platform MOM (Maison&Objet and More) for its September edition. Forgoing the physical event initially threw off some of this year's Philippine participants to M&O as a touch-and-feel experience of their products was vital, while first-time entrants were disappointed to be missing the energy these events often bring.

Seeing the wider reach and unexplored possibilities of going online, however, made the endeavor not only inevitable but exciting. "This new digital platform actually levels the playing field for all the exhibitors," shares Cris Venzon of Venzon Lighting & Objects, "In the physical show, we would be limited to a 3 x 3-meter space to showcase our products and just a few seconds of the visitors' attention. Now they can take their time browsing, and doing their research on what they like. [This digital platform] is an opening to a whole world out there."

Beehive floor lamp by Venzon Lighting & Objects


Exhibiting products online, especially during this unique time, also meant changes to design and marketing strategies. "While there were already initial plans for my pieces pre-COVID, my product development needed to be more adaptive and relevant," reflects Zarate Manila's Jim Torres, "With more people staying home, our pieces had to be more sensitive to function, but still made with an excitement for design." With this in mind, Torres also chose to include more of his commercial pieces for his presentation in M&O's Digital Fair in the hopes of attracting buyers that could distribute his designs in their respective countries.

Reaching out to buyers and clients, as well as continuing the work, even while businesses were temporarily shut down was the purveying attitude amongst the Philippine design community. "Even during the height of the pandemic, we constantly engaged our clients, wherever in the world they were," shares Delantar, "We wanted to be top of mind for when restrictions loosened and we could work together again." True enough, those enterprises that quietly carried on with the daily grind found it easier to restart and immediately received orders from several clients.

Powdercoated steel Brique chair by Zarate Manila


Despite the truncated timeframe and various production limitations the Center for International Trade Expositions and Missions (CITEM) still pursued the participation to Maison et Objet. With a refreshed direction for the collective, this year's participating design brands and manufacturers were given a renewed sense of confidence in the process of joining an international show, more so its digital counterpart. Evident in the world-class pieces they produced, the Philippine design community was unwavering in their commitment to bringing Filipino craft to the world stage.

Peruse the showcase of proudly-Filipino designs by Kindred Design Collective for Maison de Objet's Digital Fair accessible until September 2021 on the MOM (Maison&Objet and More) platform via mom.maison-objet.com, as well as on Manila FAME's digital platform, FAME+, at fameplus.com, beginning 22 October 2020.