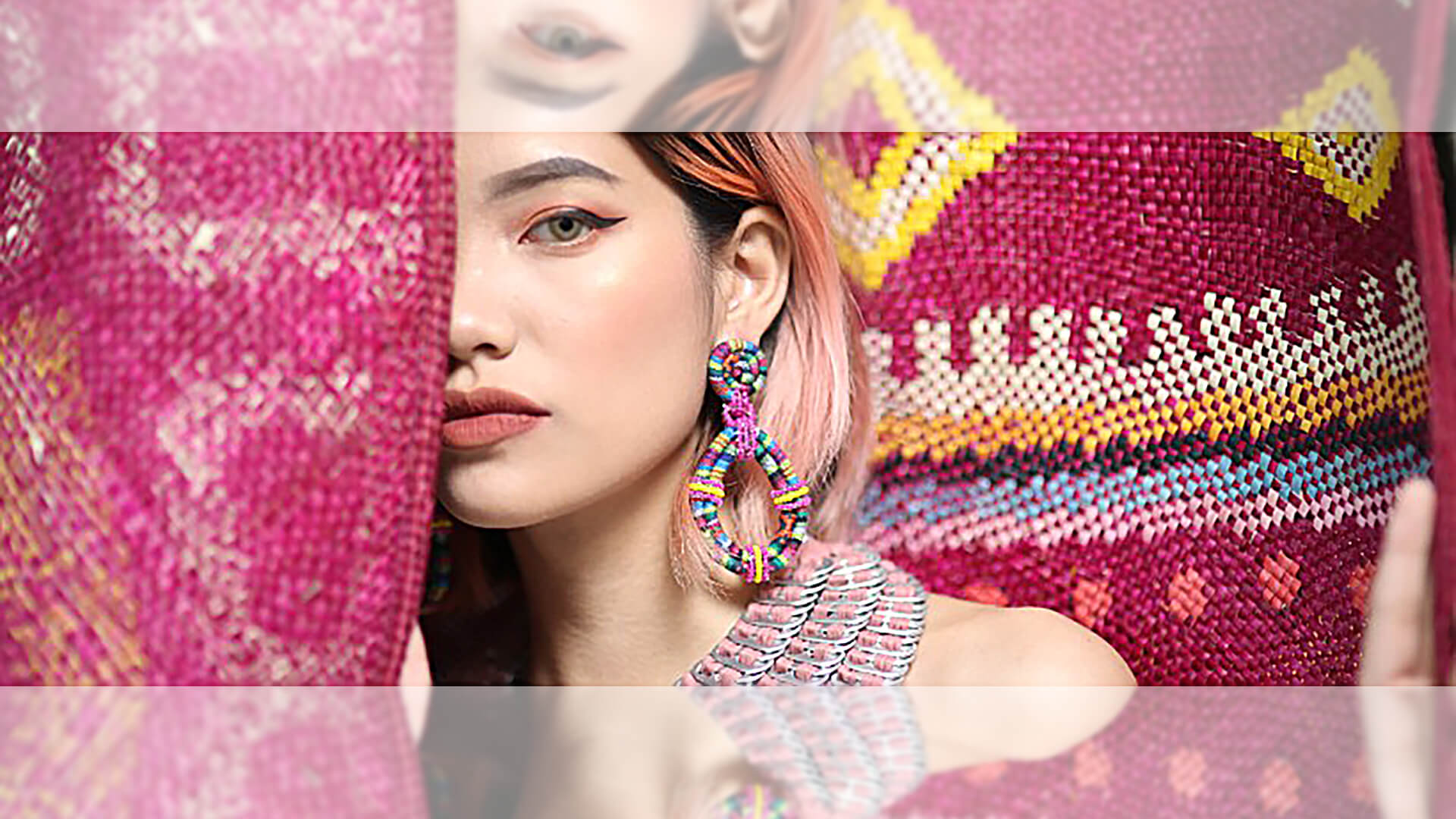 A Lifestyle Retail Platform Shows Us How to Go Digital
The Pinas Sadya founders share their stories and tips on how other SMEs and startups can make the important digital pivot
When the pandemic hit the country last year, many homegrown brands scrambled to go digital; shifting their operations to Work-From-Home setups, and smaller brands without websites turning to social media to sell. But one brand was an early adopter of the fully-digital platform, and now their co-founders want start-up brands do the same.
Lifestyle purveyor Pinas Sadya (pinas-sadya.com) was launched two years ago as a site that curated different categories of fashion and home products—all Philippine-made—to sell them locally and internationally. It was groundbreaking in a way, as it was introduced a year before the thought of a pandemic even existed, and when Philippine brick-and-mortar stores and physical bazaars were at its strongest.
Aside from the retail aspect, co-founder and CEO Skeeter Labastilla-Turgut also uploads to the website her inspirational podcasts about discovering one's worth, what true success really means, among others. Co-founder Valerie Fischer has moved on to become a trainer, holding classes on how to create effective webinars, social media marketing, and more, which she believes are crucial in helping SMEs to successfully transition towards digital. Here, they share their journey and some important digital-shifting tips.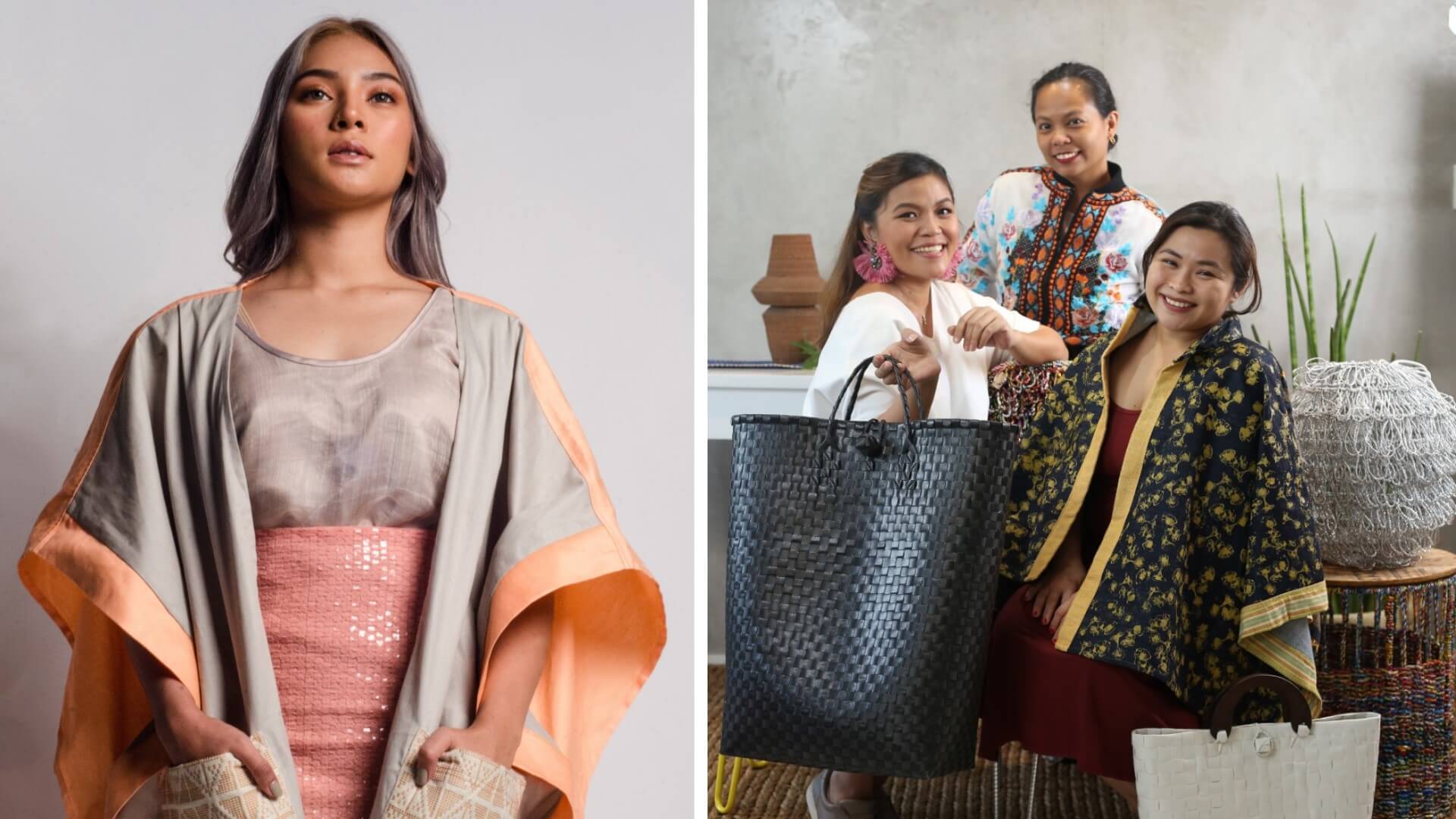 Some of Pinas Sadya's popular products are their Ponchoseras (left), made of Philippine weaves from the Inaul, Maranao, Yakan, Kantarines, and Tingguian tribes. Pinas Sadya's co-founders (left to right): Skeeter Labastilla Turgut, Valerie Fischer, and Rebecca Ricalde.
Q: Why did you decide to create Pinas Sadya and what was your vision for it?
Valerie Fischer: "Skeeter and I were both at crossroads in our lives when we started Pinas Sadya. For me, it was about connecting the makers to the buyers and the buyers to the makers. It was born out of a real insight of not having an e-commerce platform for Philippine products. It was a way for us to bridge all the islands so that the makers from different parts of the Philippines will be able to bring their products, not only nationwide, but to the world.
Pinas Sadya is also about stories. We wanted to bring the stories of the artists, the makers, the tribes, the materials and the heritage to the fore, so that future generations will create an emotional connection to our heritage and bring pride and joy to being Filipino. 'Pinas' is slang for 'the Philippines.' 'Sadya' is Tagalog for 'purpose,' Visayan for 'joy.' 'Pinasadya' means 'custom/bespoke.'"
Skeeter Labastilla Turgut: "I was depressed in 2018. I started to travel within to find my authentic self. I always believed in a better Philippines. Pinas Sadya was an expression of my healing, an expression of my authentic self.
I had a random breakfast meetup with a long-lost friend Val (Valerie Fischer) in 2018, [and we] conceptualized Pinas Sadya…Val and I were both in marketing and sales, but we needed someone for the back-end. That's when I invited my other friend Rebecca Ricalde who did Wharton/Amazon/Lazada. The three of us are contributing to what Pinas Sadya is now. I'm mostly in the creatives doing product development and sourcing/developing products with different communities, Val did front-end sales and social media, Rebecca did the back-end.
We initially formed Pinas Sadya with a vision to build connections to inspire pride and joy for a generation of proud Filipinos. But slowly, I'm transitioning it to empowering women to come home to and live their authentic selves…If each home maker/mother/women will awaken to the power in them, they we all have an innate power which is mothering, then we can all create a powerful platform to build connections for a generation of proud Filipinos."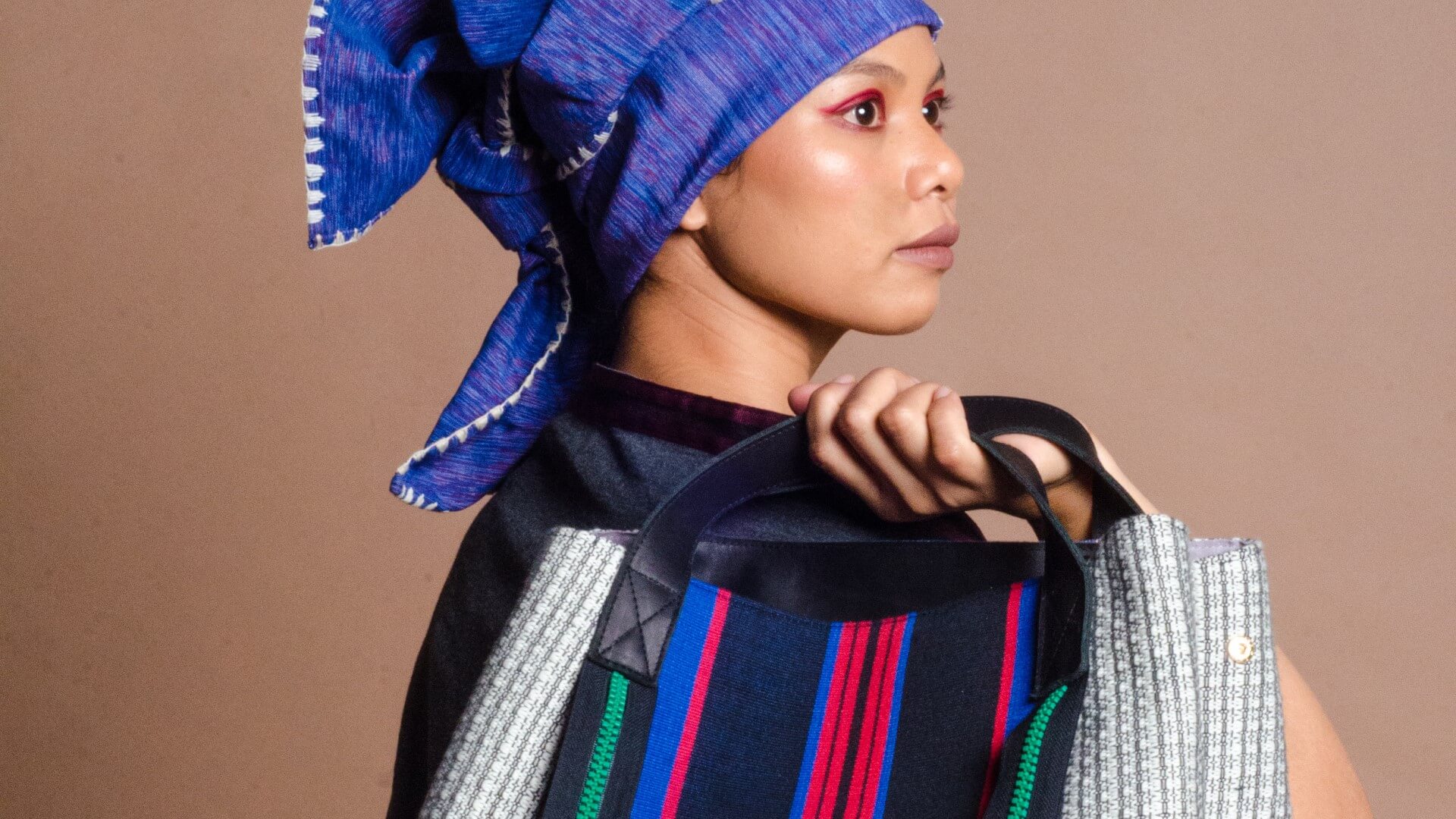 "This is Oday, our first muse, with our Gabriela Bag," says Skeeter Turgut. "Oday is my former nanny, who's also our model, and weaver, and she does beadwork for our Kimono Poncho, which we named after her."
Q: Valerie, you currently conduct training and workshops for social media strategies, creating effective webinars, and more. How does this help Pinas Sadya and other owners trying out new digital retail platforms?
VF: "Yes. I was doing corporate work (I was CMO) aside from Pinas Sadya at the start of the pandemic, but I lost that job along with seven million other Filipinos. That was a scary time for me, but since I am a Neuro Linguistic Programming practitioner, I was able to immediately pivot to becoming a trainer. That was born out of my wanting to help people.
Pinas Sadya was a non-essential so it was hard for us to sell. Many of our other partners experienced the same…because they did not know how to sell online. They did not know how to navigate the space. Many of my former colleagues and friends reached out to me asking for help because they know that I have marketing experience and that I did sales and marketing for Pinas Sadya online.
I combined my Neuro Linguistic Programming background to help change people's mindset about [going] digital, that it's not something to be afraid of, that it's not a passing trend. My trainings encouraged them to reframe their thinking and reimagine new ways of selling."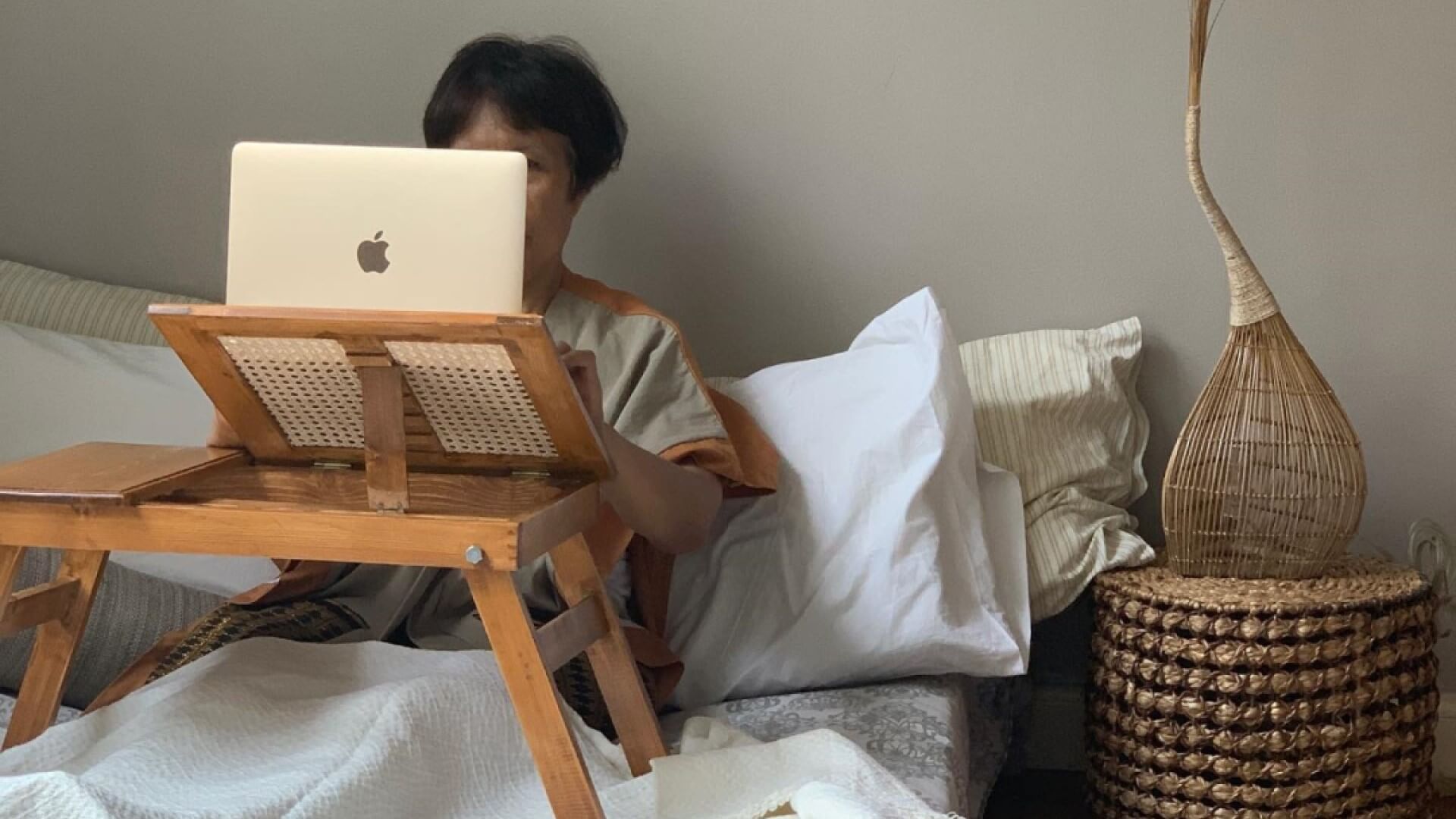 One of their top-selling products now is their Solihiya WFH Lap Desk, which is a wood-and-chaircane-weave laptop stand and riser that folds flat for storage. Workers from Marikina who have recently lost their jobs because of the pandemic create this product.
Q: Skeeter, there's a chockfull of categories on the site, from fashion to home décor! How does your team curate it?
SLT: "Since Sept 2020, I've been doing Pinas Sadya solo. Val and Rebecca have focused on their own ventures and I wake up each day living my purpose with Pinas Sadya, so I'm not giving this up. I do curate the pieces based on my own style: I'm bohemian, free spirited, and colorfu,l while paying homage to the creativity of the Filipino! That's what you see in my curation, its bohemian with a modern twist."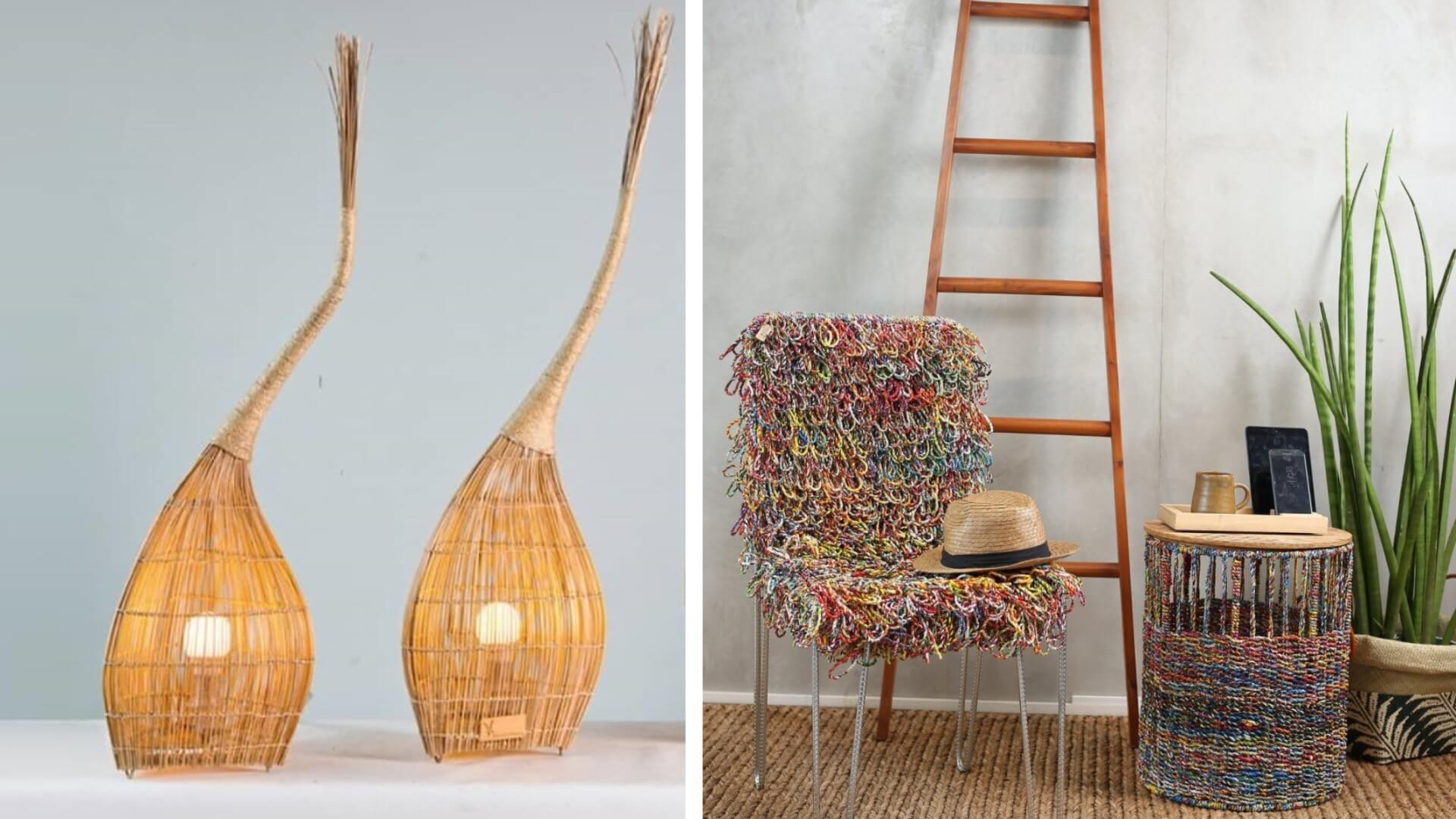 Pinas Sadya also makes it a point to carry sustainable and upcycled products, like these Pili Lamps by Bacolod-based Hacienda Crafts, and the Ikaw at Ako Chair and Candy Side Table made out of recycled snack wrappers by Junk Not! Eco Creatives.
Q: What are you next projects for the site?
SLT: "We're working on exporting Home Products right now. And I'm also in the works of combining the platform with both the products and the service, which is providing coaching and assistance, for start-ups and women in their 30s to 40s who want to begin again, this time as the real them."
Valerie shares four important tips for SMEs and start-ups who are just beginning to transition to digital:
Shift their mindset and embrace this change. "I still meet business owners who use their personal pages and personal network to sell. Our Facebook profile can accommodate only 5,000 friends. And not all of them will be your buyers."

Social media is a non-negotiable—and start with a business page. "A Facebook business page will allow you to target 109 million Filipinos all over the world. It will allow you to specifically target buyers within the five-kilometer-radius, and this will help you to sell to people who do not want to pay higher delivery fees. There is so much you can do, even just with social. A website can follow. But social media is a non-negotiable."
Know your market and speak their language. "When we started Pinas Sadya, we had a clear picture of who we want to attract. We studied their language, where they used to hang out. That made it easier to target them."
Create relevant content. "We changed the stories of our products to something that can be used as essentials. We had the poncho that you can just put over your pajamas, the folding bed tray you can use when you work from home and other home products to help in redecorating homes since we were all sheltering-in-place at that time. Think of new and relevant ways on how the products can be sold, arranged or designed."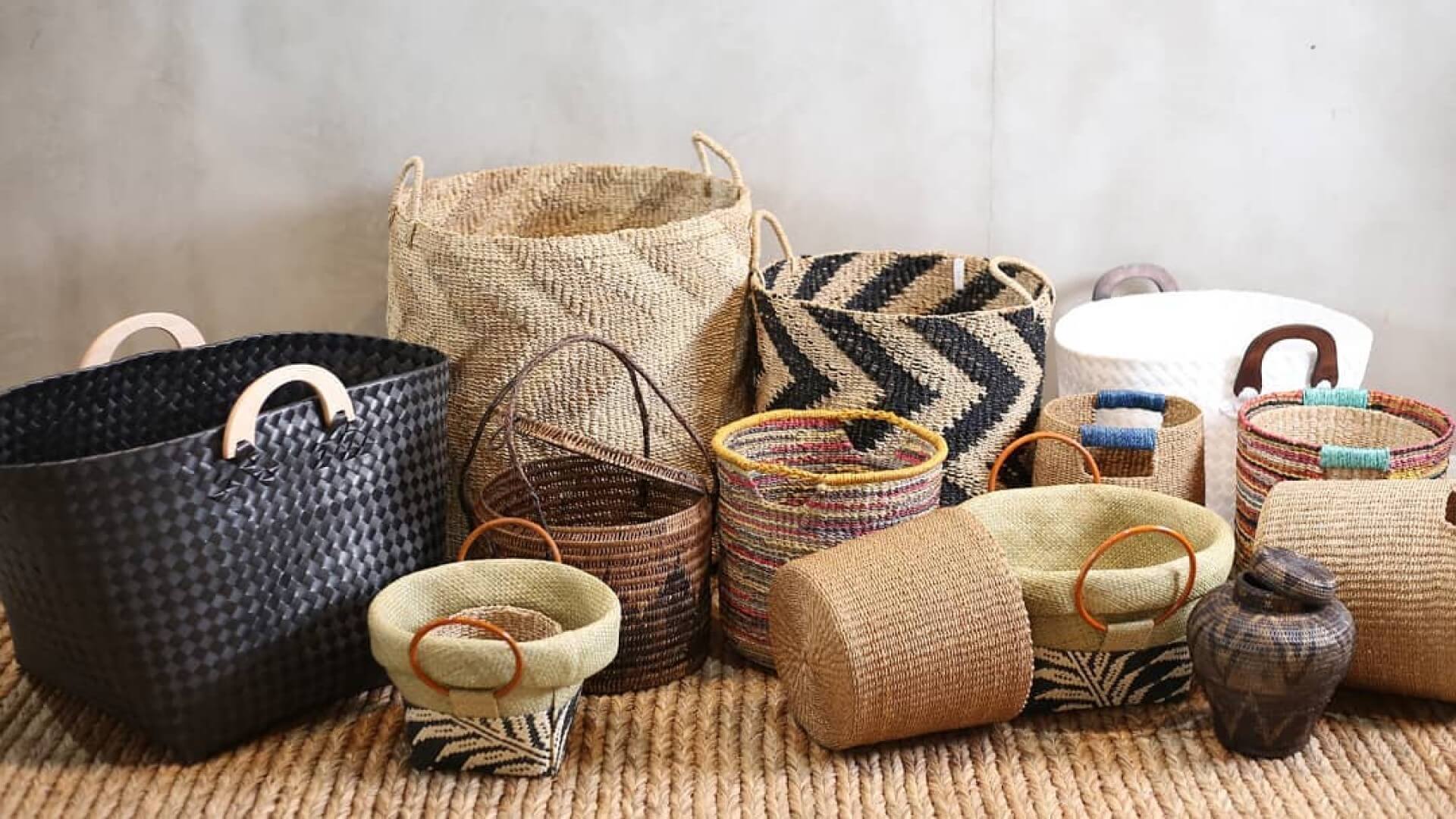 The website itself has several categories for Philippine-made products, from "Para sa Bahay" (Home) and "Arte sa Buhay" (Lifestyle), which Skeeter personally curates according to her taste and to what the customers need at the moment.
Valerie adds that aside from her workshops conducted through her website, the podcasts and videos that she shares on her Facebook page are helping Pinas Sadya partner-makers; as they use the strategies and techniques in the videos, such as creating quality content, branding, and copy writing to help them make the transition to digital.