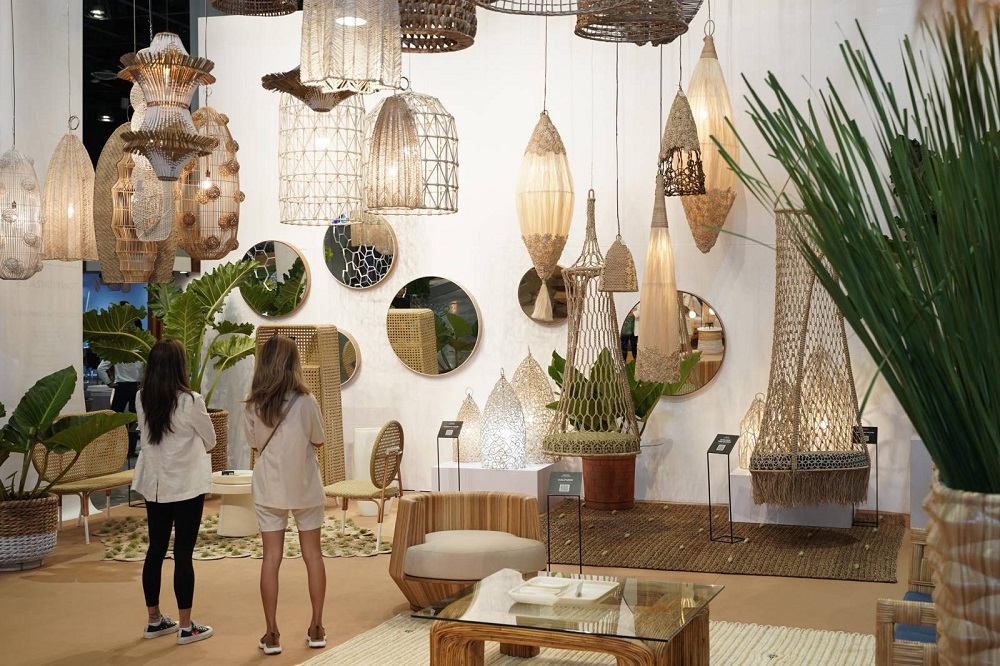 Manila FAME trade show opens doors to foreign buyers once again
by: Aly Dela Peña
The Center for International Trade Expositions and Missions (CITEM) officially launched the 71st edition of Manila FAME at the World Trade Center, Metro Manila on Thursday, October 19, 2023.
The event is expected to draw more than 5,000 local and international visitors throughout its three-day run. CITEM, the export promotion arm of the Department of Trade and Industry (DTI) partnered with public and private organizations to bring this year's trade show.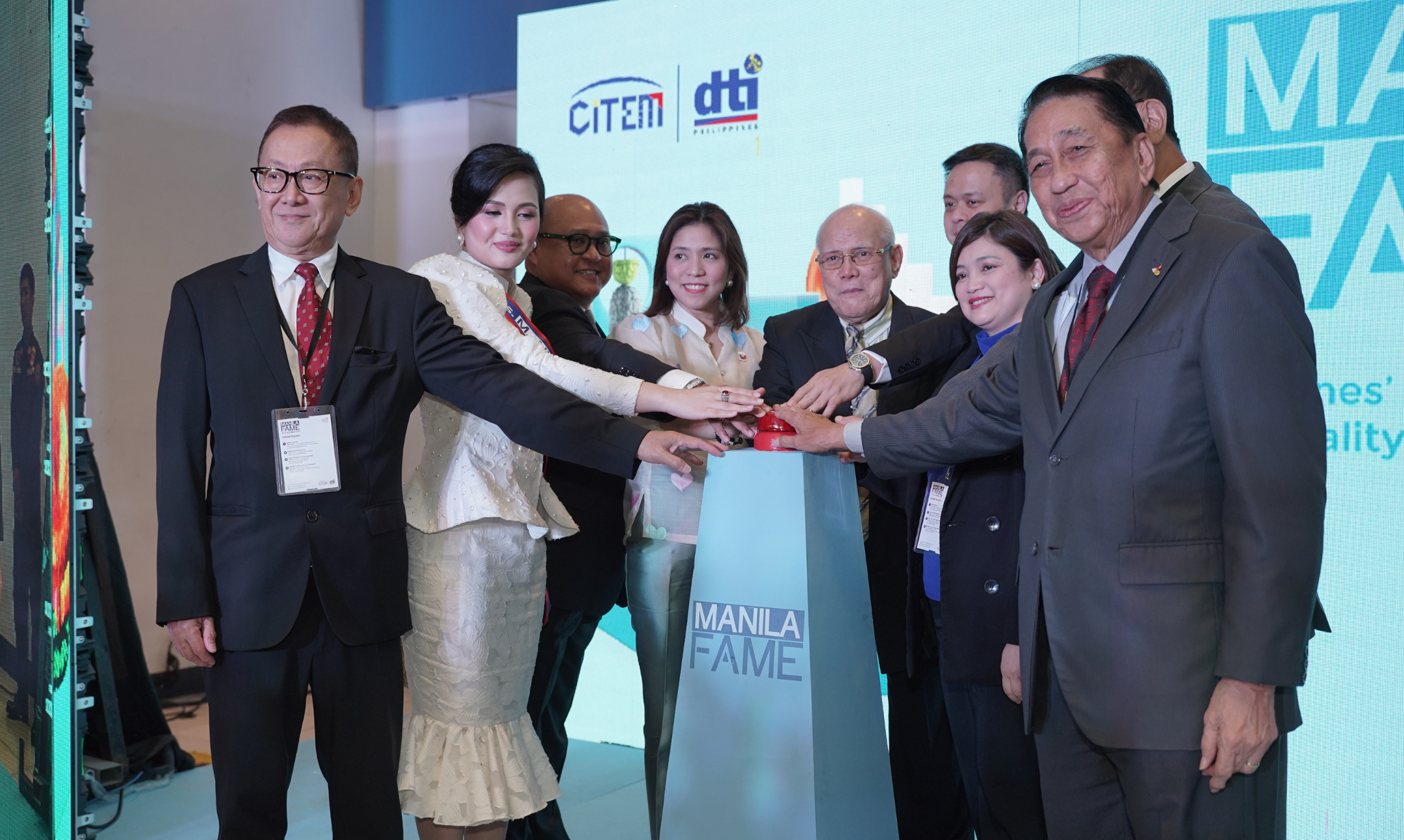 CITEM Executive Director Dr. Edward L. Fereira opened the program together with DTI Undersecretary Carol Sanchez, DBM Secretary Amenah F. Pangandaman, PHILEXPORT President Dr. Sergio R. Ortiz-Luis Jr., GSIS President and General Manager Jose Arnulfo "Wick" Veloso, Philippine Airlines COO Capt. Stanley Ng, FOBAP Chairman Robert Young, Philippine Chamber of Commerce and Industry Chairman William S. Co, and Ms. Manila FAME 2023 Deniece Cornejo.
Dr. Fereira highlighted the agency's efforts in helping Filipino talent and enterprises to connect with the right people and open more avenues for businesses to grow.
"MSMEs are the backbone of the exports industry–they are at the heart of the long-running success of Manila FAME. Relentless in their pursuit of showcasing the Filipino ingenuity, passion, and unmatched technical skills, they help bring to life impressive and quality products in the home, fashion, and lifestyle landscape—all of which have become synonymous with premium quality in the global market." Dr. Fereira added.
DTI Undersecretary Carol Sanchez shared about the government's efforts in providing local MSMEs a healthy and conducive environment for growth. This is done through the digitization and digital transformation of MSMEs, which was also implemented by CITEM through Manila FAME's digital counterpart, fameplus.com.
Dr. Sergio R. Ortiz-Luis Jr., the President and Chief Executive Officer of PhilExport, expressed his appreciation for the close collaboration with CITEM. "Through our combined efforts, we were able to once again showcase the high caliber of Philippine products to the world. We are proud to have played a role in this success, and are very positive that this will be replicated in Manila FAME. PhilExport is committed to continuing our collaboration in the years to come to cement the Philippines' reputation as a go-to sourcing destination for premium quality goods and services."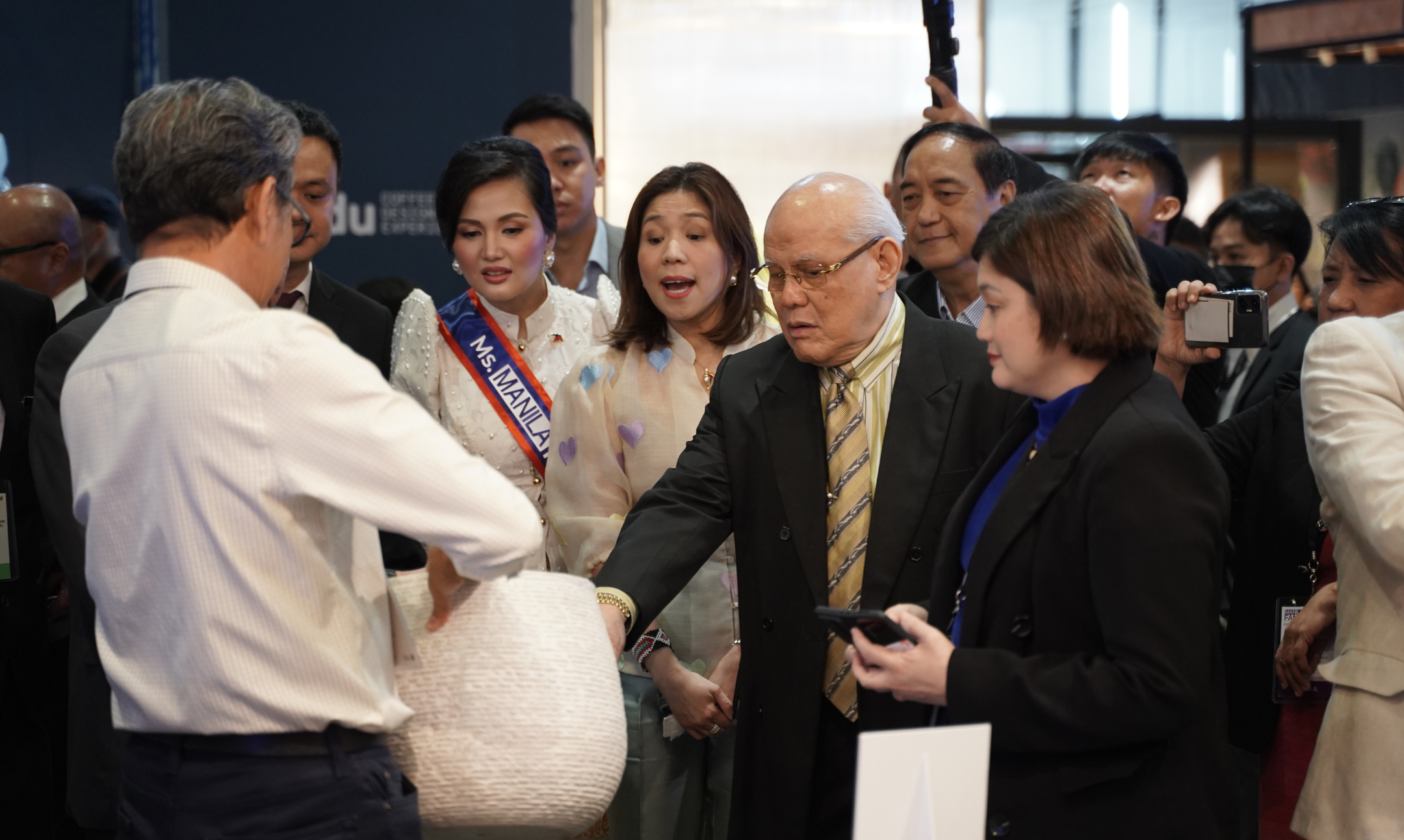 Meanwhile, in his pre-recorded message of support, Cong. Christopher De Venecia of Pangasinan, who is also the Chairman of the Special Committee on Creative Industries, underscored the 5-year Creative Economy Roadmap by The Creative Economy Council of the Philippines (CECP). He also shared the launch of Taglay Pinoy in Manila FAME. It is a content creation program that aims to provide free creative direction and production support in creating compelling materials for local enterprises.
Senator Loren Legarda also sent her message of support, read by Dr. Fereira. She lauded CITEM for empowering Filipinos with exceptional skills and talent,signifying the government's support for the development of the country's creative industry.
Creative Exchanges
Designers Tony Gonzales, Rita Nazareno, and Gabby Lichauco met with the media for an in-depth conversation about Design Commune, a showcase of new home, fashion, and lifestyle pieces from CITEM's product development program. They collaborated with a number of local enterprises to design new products in time for Manila FAME this year.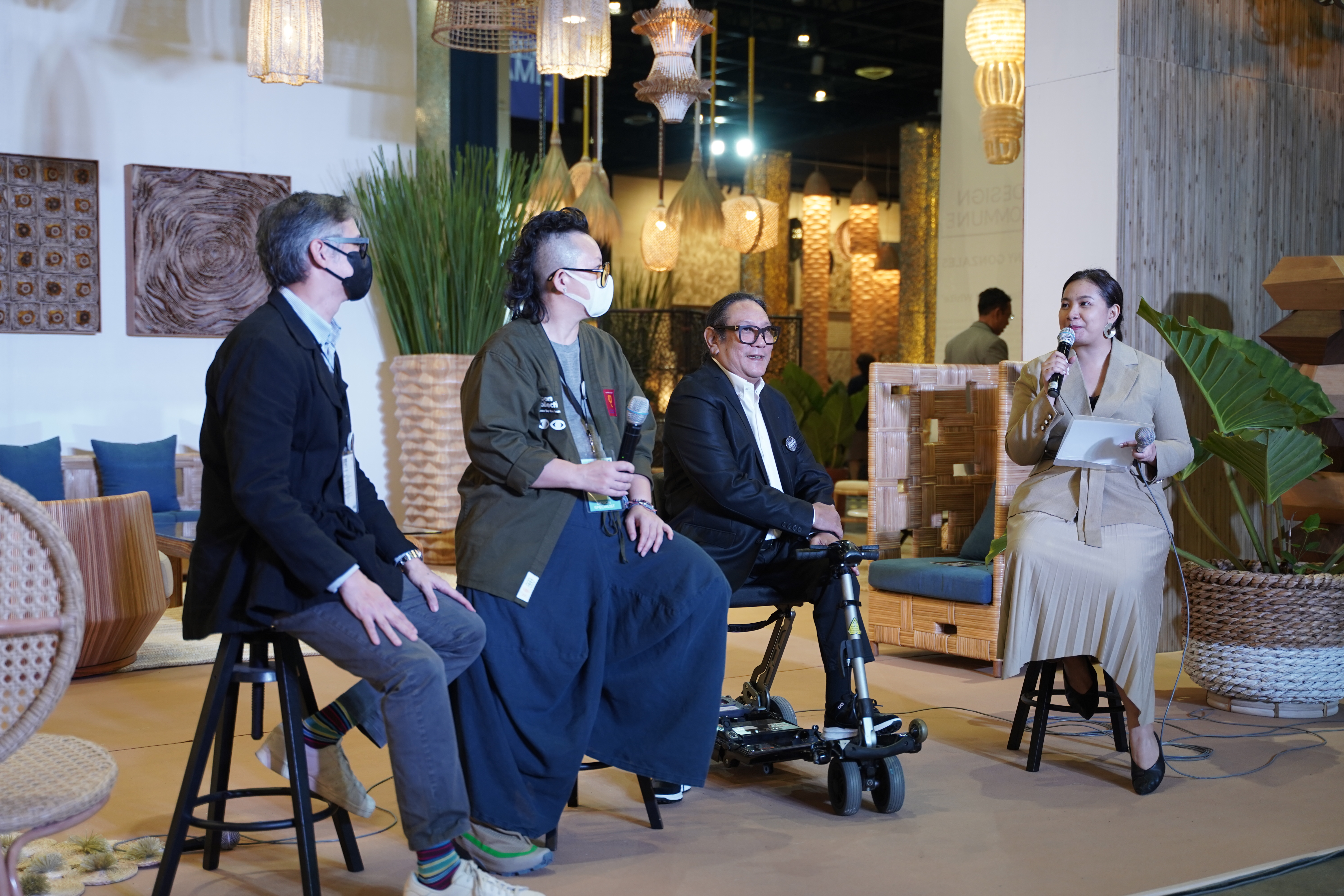 Gonzales, during his segment, explained the selection process for his collaboration aptly titled "Blues on Blue" and "Naturals and White." He also expounded the design processes and exchanges he had with local MSMEs. "After working for 30 years in the industry, my inspiration has always been the artisans. Whenever I visit them, I speak with the workers and ask for their inputs. It's always a collaborative effort," Gonzales said.
Meanwhile, Nazareno and Lichauco chose "utilitarianism" as the theme for their collaboration with local enterprises. Taking an archaeological approach to highlight this theme, the duo was inspired by artifacts, and human activities like foraging, and glamping.
"We want the companies to expand their market. Get out of their usual space. We listen to their needs and design from there. It's always a fun process. The companies enjoy that process with us," Nazareno shares.
To ensure there is a match in ideas with the local enterprises, the designers carefully chose who to assign their ideas to. Lichauco said that they studied the company's needs, offerings, and then exchanged with them.
Another feature of Manila FAME is its series of talks that cover Filipino fashion, global trends, and market insights.
Manila FAME is the Philippines' premier trade show for quality home, fashion, and lifestyle products. Together with its digital counterpart FAME+ (fameplus.com), Manila FAME continues to promote the craft of Philippine artisans to even more markets all over the world.
Manila FAME 2023 is organized in partnership with PHILEXPORT, Robinsons Land Corporation (RLC), Philippine Airlines, Jewelmer, Government Service Insurance System (GSIS), The Tourism Promotions Board (TPB) , DTI-EMB, ROG, DCP, FTSC, NCCA, The Province of La Union, and the Office of Sen. Loren Legarda.
Go to https://fameplus.com/manila_fame for more details.