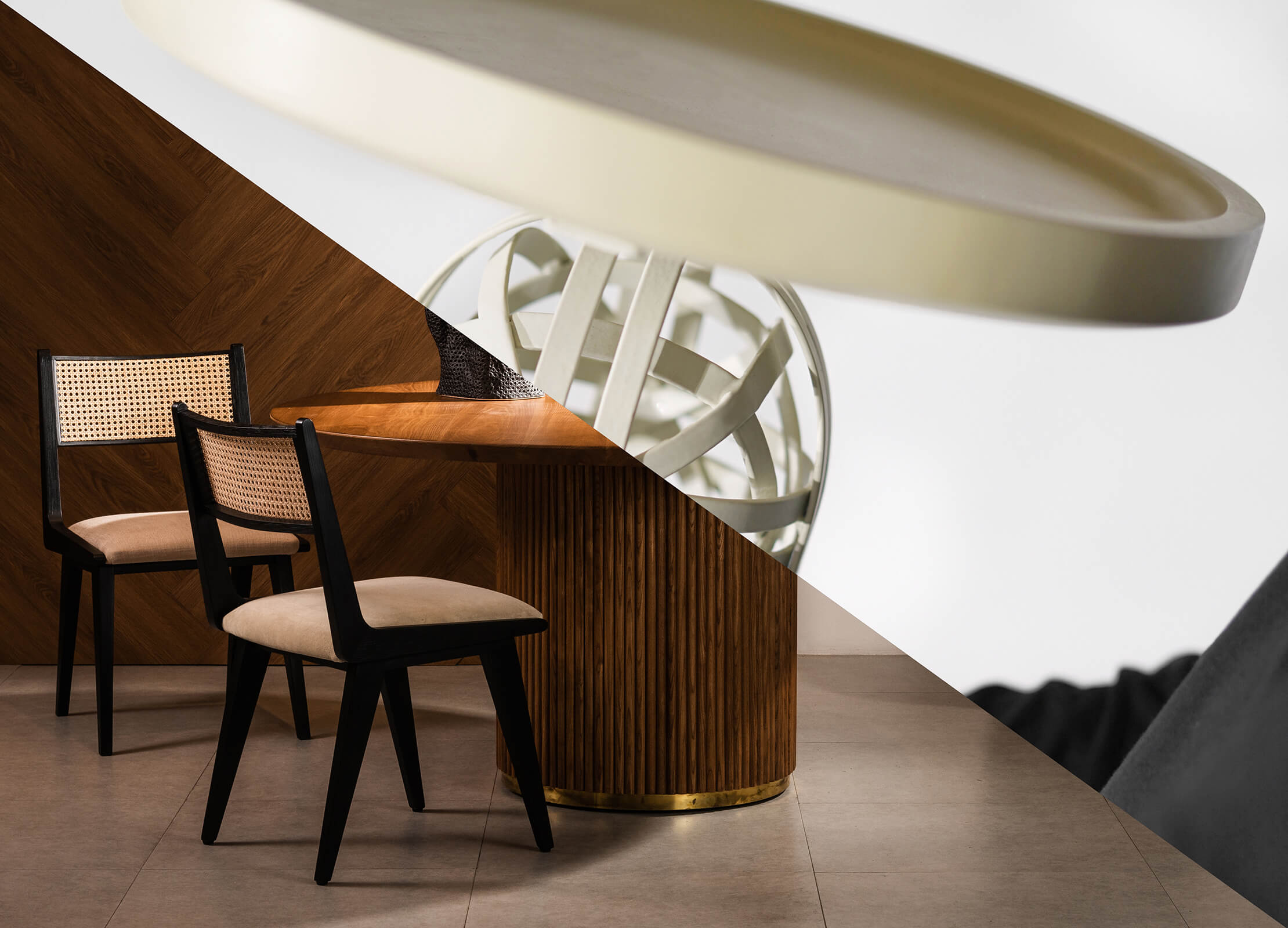 Retail Furniture is Ready for Brighter Days
Lifestyle brands get creative and daring more than a year after the pandemic started—and it's cause for celebration

by Vicky Montenegro
ZARATE MANILA OPENS IN ESTANCIA MALL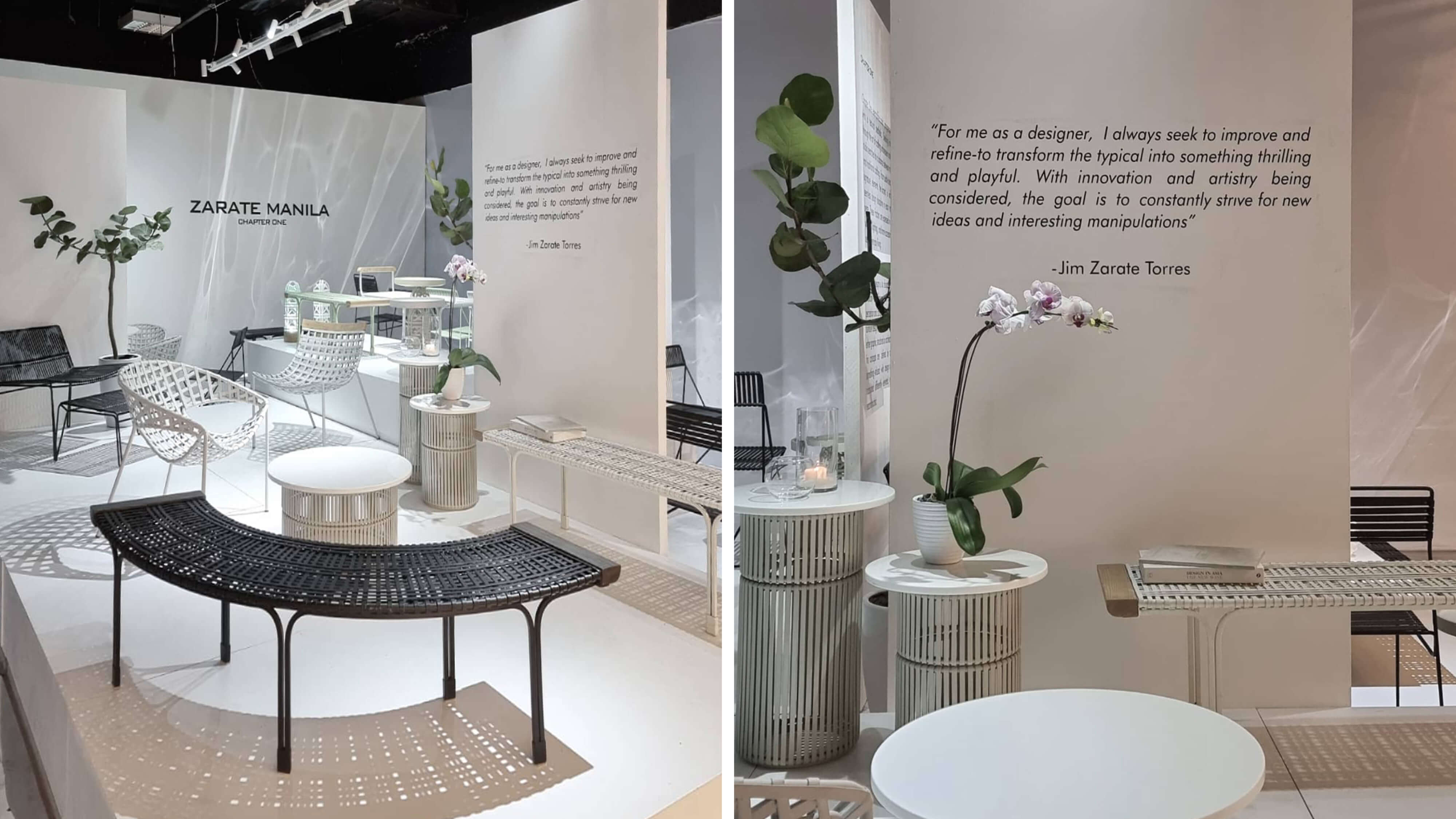 Following increased sales even at the height of the pandemic, Zarate Manila's Jim Torres took a big, bold step and opened the brand's first showroom in Pasig
Early this year, Jim Torres, Owner and Principal Designer of Zarate Manila, expressed his intent to open a showroom in Pasig by the end of the year or early 2022. Things seem to have fast-tracked because the Zarate Manila showroom is finally here—to be exact: at the ground floor of Estancia Mall in Capitol Commons, Pasig.
"Opening a showroom was my long-term goal even before the pandemic," Torres says. "Ironically, we were fortunate enough that our sales boosted, even tripled at the height of the pandemic. So when the idea of a pop-up show was pitched to me, I instantly felt it was the right timing for the brand to have a physical store."
The showroom features Zarate Manila's latest collection, but people can expect new designs in the coming weeks as Torres and team continue to create more pieces. "We had a few stocks beforehand, but as of today, our stocks are already sold out," Torres beams. "We are also offering 15% off for preorder in-store purchase starting June 25-July 25 as our opening sale."
Also in celebration of his store's opening, Torres mounted an exhibition, "Chapter One," that will run until September 20 at Estancia. He decided to do an exhibition because he felt "more ready to showcase our designs, more prepared as a team." "Our products are more refined compared to years ago," he explains. "And as a brand, we already know where we are going—and the vision is clearer in terms of our goals."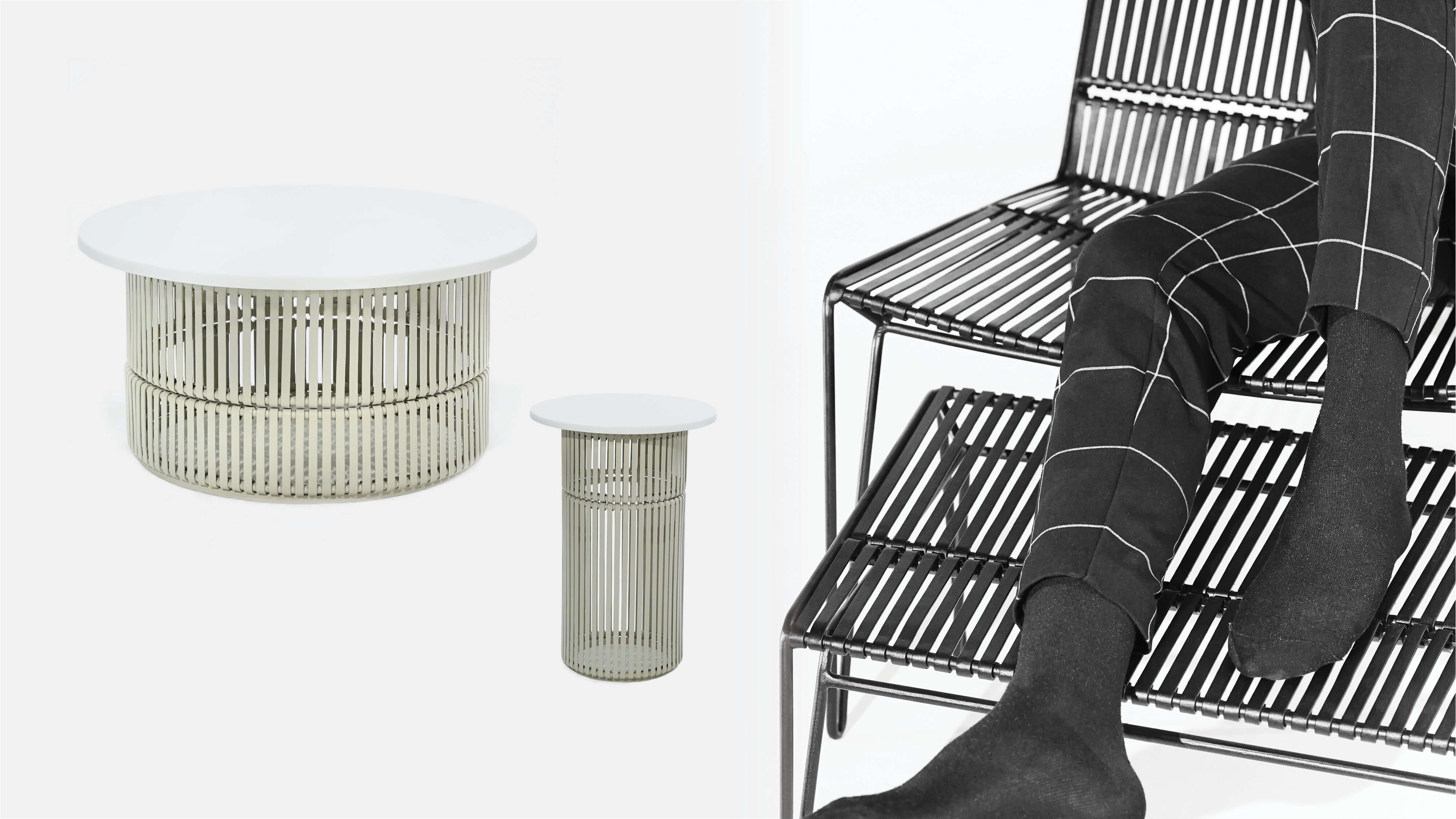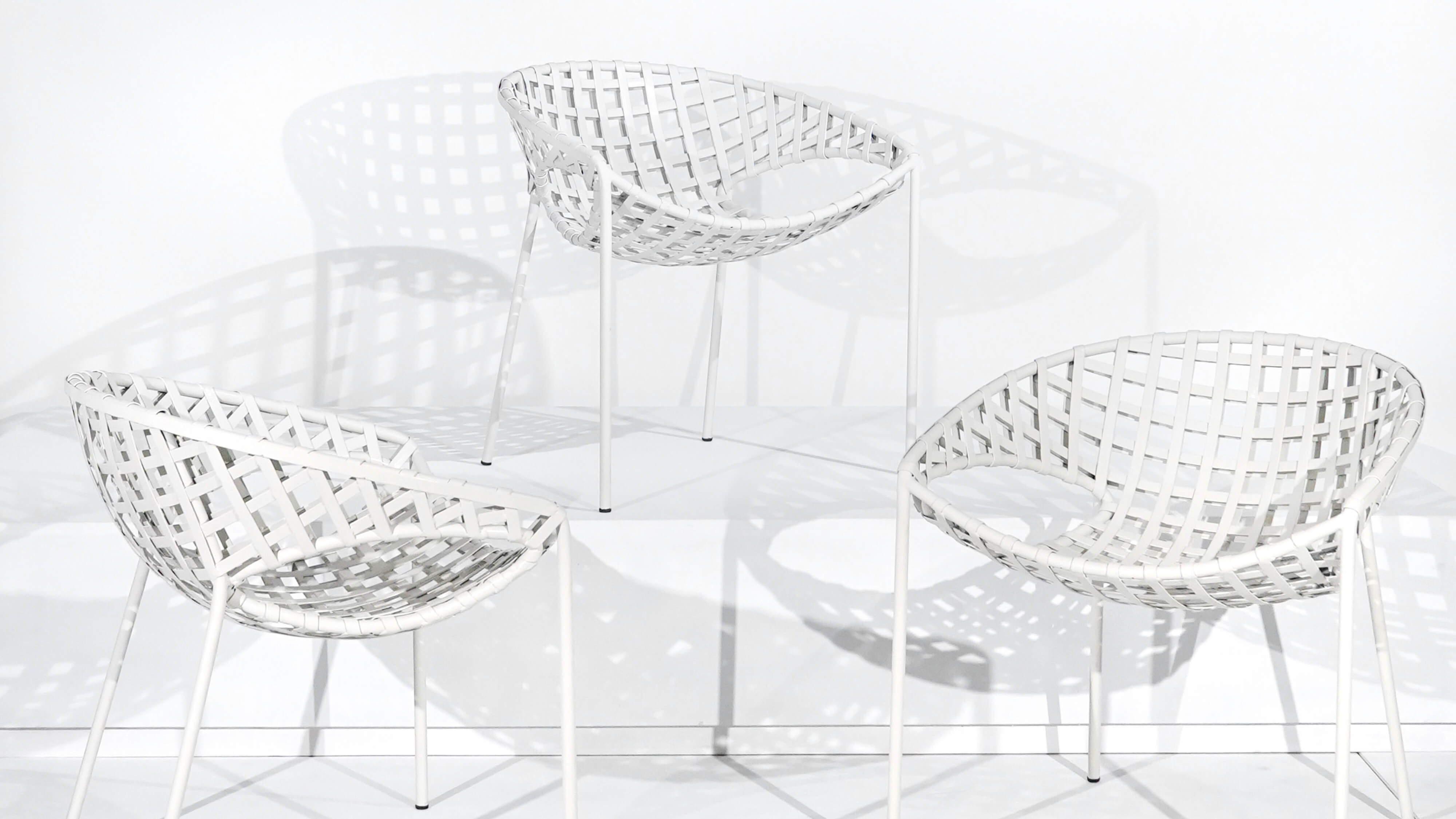 Zarate Manila is famed for their metal outdoor furniture: (top photo, from left) ARC tables and the GIO lounge chair and foot stool; (bottom photo) BRIQUE chair
"Chapter One," explained, is "the making of a new facet of thinking—creating a new path of thoughts. We want to grow our craft as we live at a time of change. Our hope is to inspire you and search for new ideas. The new Zarate is about welcoming you to explore a foresight with us."
"The show embodies the multidisciplinary and cosmopolitan spirit in the image of the brand," Torres points out. "Each piece reflects new ideas, attention to detail, and unsurpassed craftsmanship." Torres adds that "Chapter One" is the reintroduction of Zarate Manila. "We changed our logo and overall appeal of the brand. This is the beginning of a series of exhibitions to showcase my works."
Despite everything that has happened in the past year and the restrictions that are still in place these days, Torres is feeling optimistic for the future of his Bulacan-based furniture business. "We will continue to work on refining our products, improving our channels, as well as moving forward with digitalization."
Moving forward also means new designs and greater representation in the global arena. "Since my approach in exhibiting my works is kind of non-traditional, I'm thinking of producing an on-location shoot and a digital release for 'Chapter Two,'" Torres shares. "We will also focus on joining international shows and hopefully exhibit under Design Philippines (note: please link to Design Philippines story once posted) when physical shows abroad resume."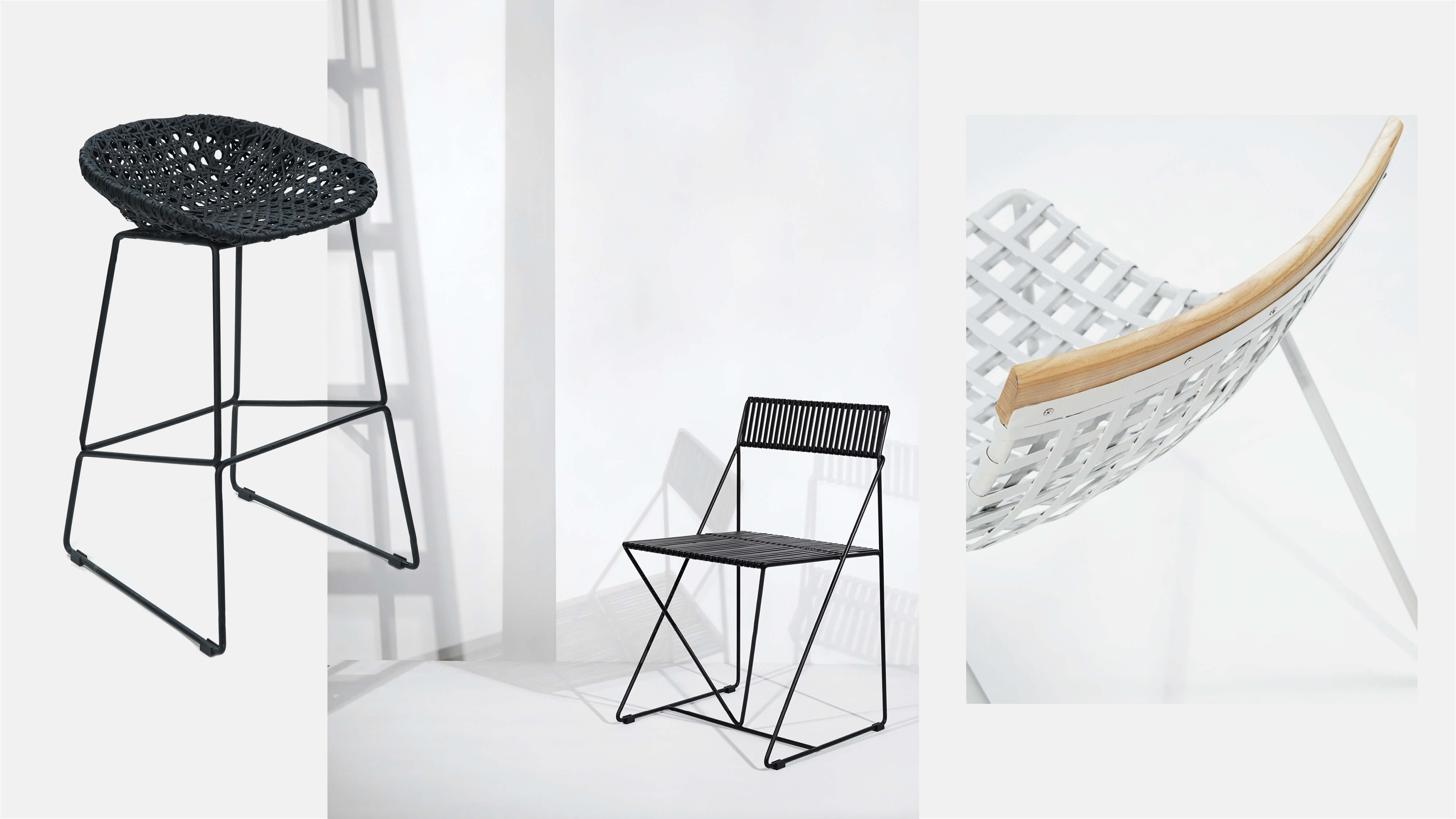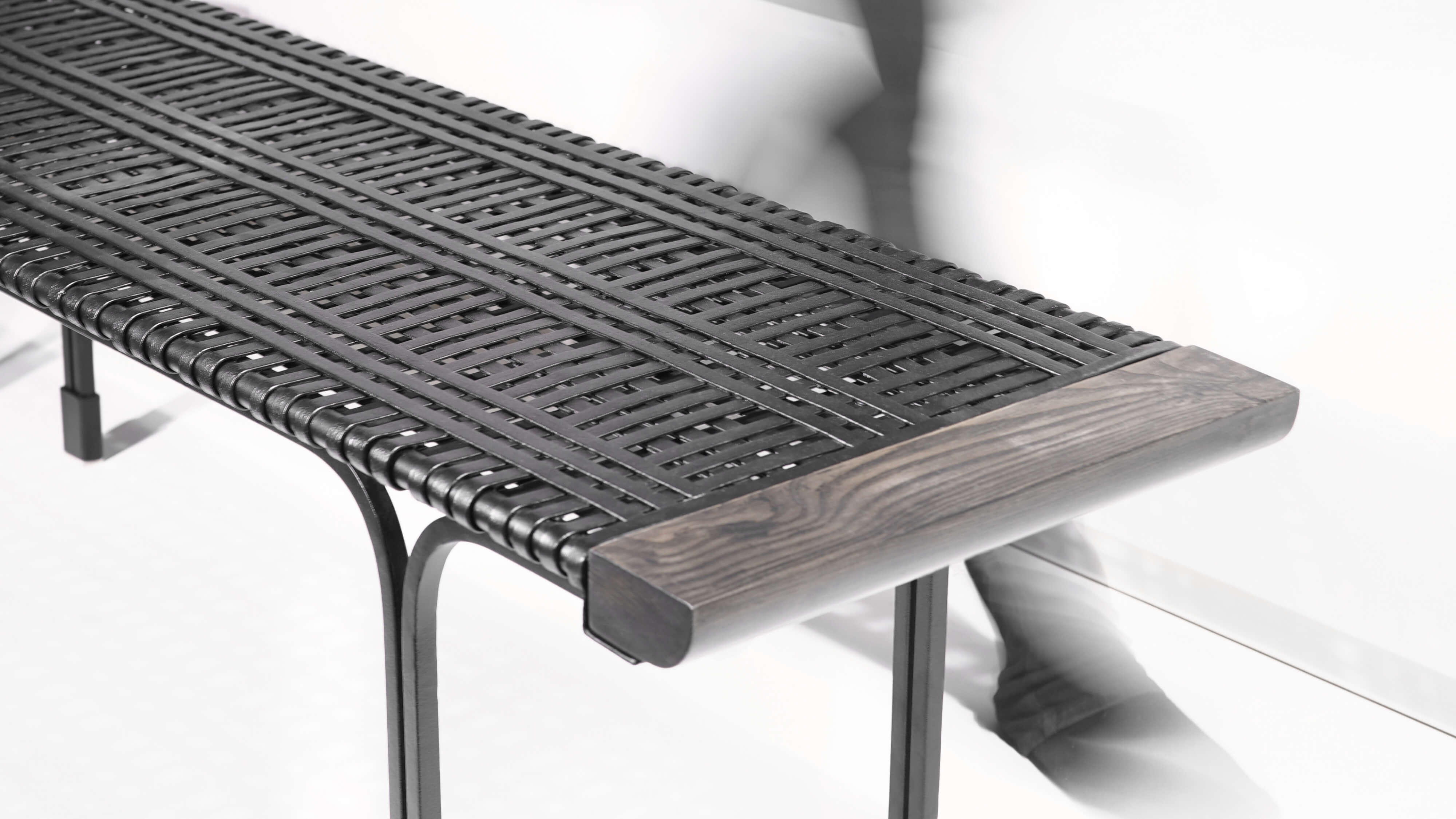 Starting with "Chapter One," Torres plans to mount a series of exhibitions to showcase his works. (top photo, from left) RAY bar stool, GIO chair, and the SLIQUE chair; (bottom photo) CHEQUE bench
PHILUX BEEFS UP ITS ONLINE SHOP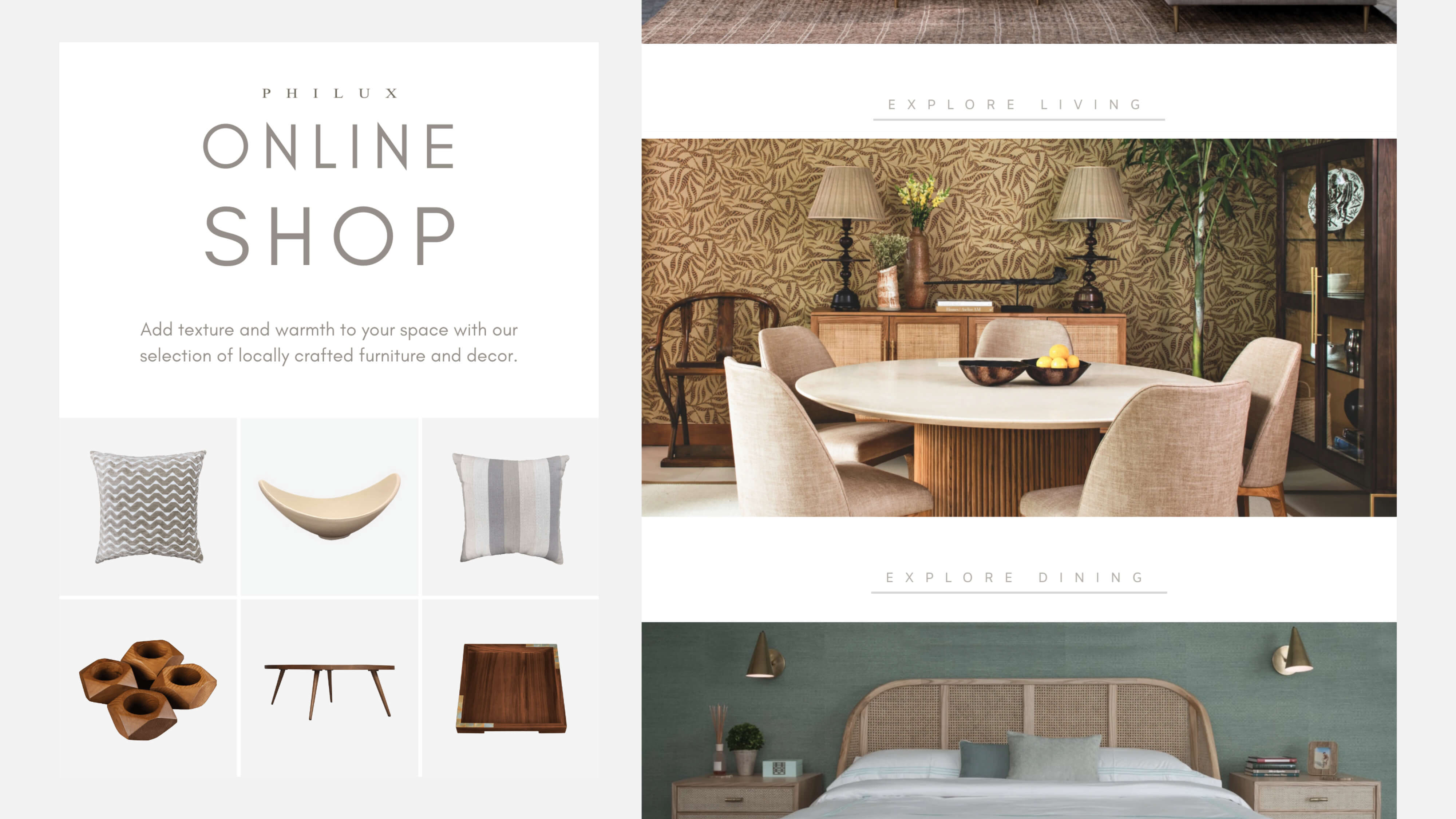 The new Philux online shop has been redesigned to be more in line with the brand and to be more user-friendly, making online browsing and shopping as seamless as possible
Philux is another brand that rose to the pandemic's challenges and stepped up their digital game with content marketing. Managing Director Stephanie Kienle-Gonzalez and Head Designer Jessica Kienle-Maxwell started creating lifestyle content a month into lockdown, producing "At Home with Philux" videos for the brand's Instagram TV (IGTV), among others. To this day, they continue producing meaningful digital content.
Early this year, Gonzalez also shared details of their ongoing online shop revamp. "We are in the process of developing the webshop, adding more products, categories, and linking it to Instagram as well," she said.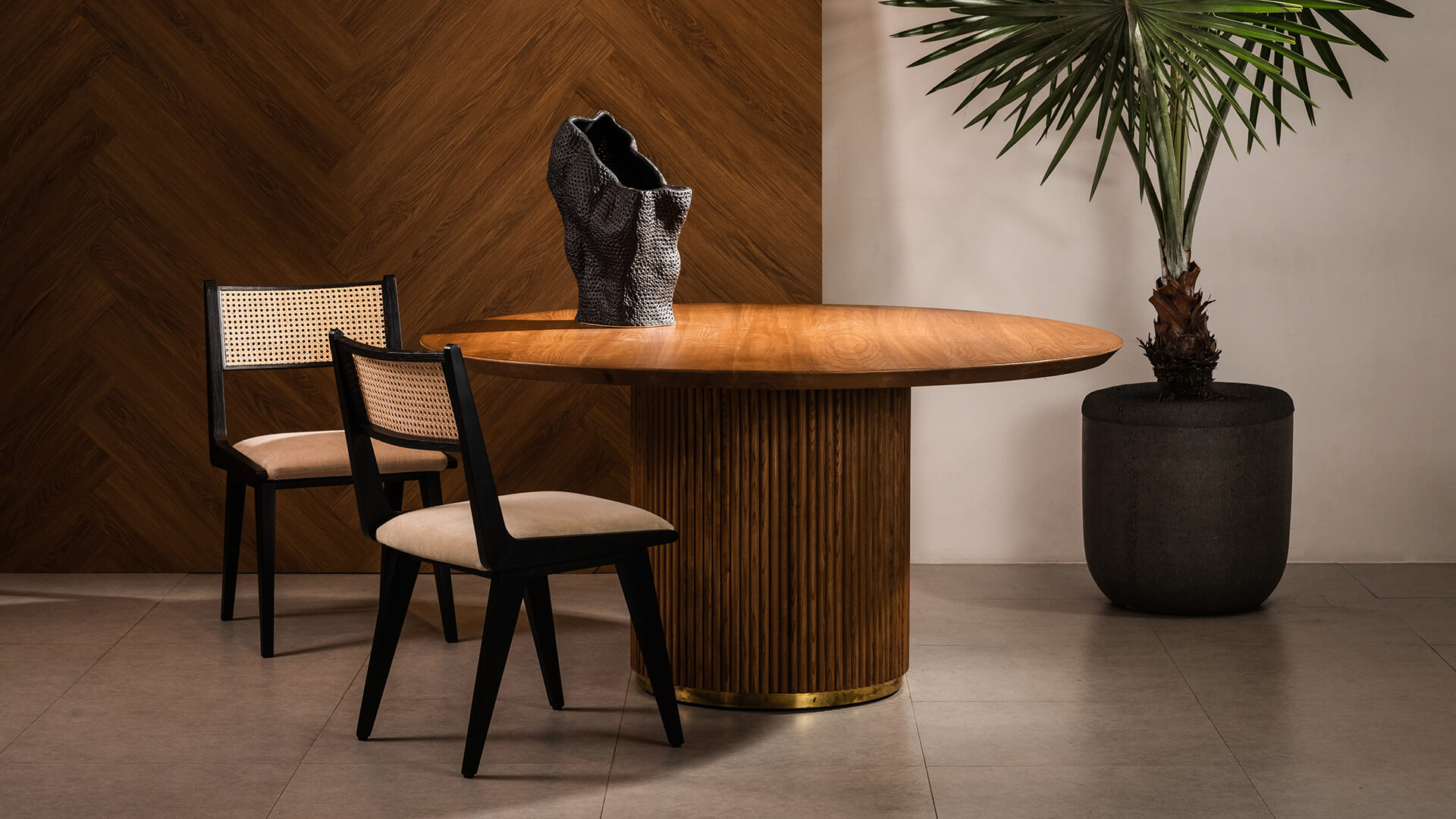 The Alva dining table and chairs are some of the latest pieces available on the revamped Philux online shop
The new and improved Philux Online Shop was launched this month. The website's interface was reconstructed to be more in line with the Philux brand and to simultaneously improve the online browsing and shopping experience. The intent is to make it as seamless as possible for the site visitors.
For the new site, Philux also completely updated the interface to allow for a more visually refined and design-forward layout. Product pages were reformatted, with an improved organization of designs (with categories and subcategories) and the addition of a quotation request submission feature, so clients can specify the variations (wood, size, configuration, etc.) that they are most interested in. Philux is likewise constantly adding to their curated selection of furniture and accessory offerings available to shop online.
The webshop changes are all in line with Gonzalez's goal of creating "a cohesive, common thread from the back end to the front end" for their clients—and making sure that the digital experience always begins and ends beautifully. "It's not just setting up a website and an Instagram page, you need to think of every step of the business cycle and make sure everything aligns with your capacity, with what you're able to provide the client," she shared. "You need to take care of the whole cycle. You have to close the loop."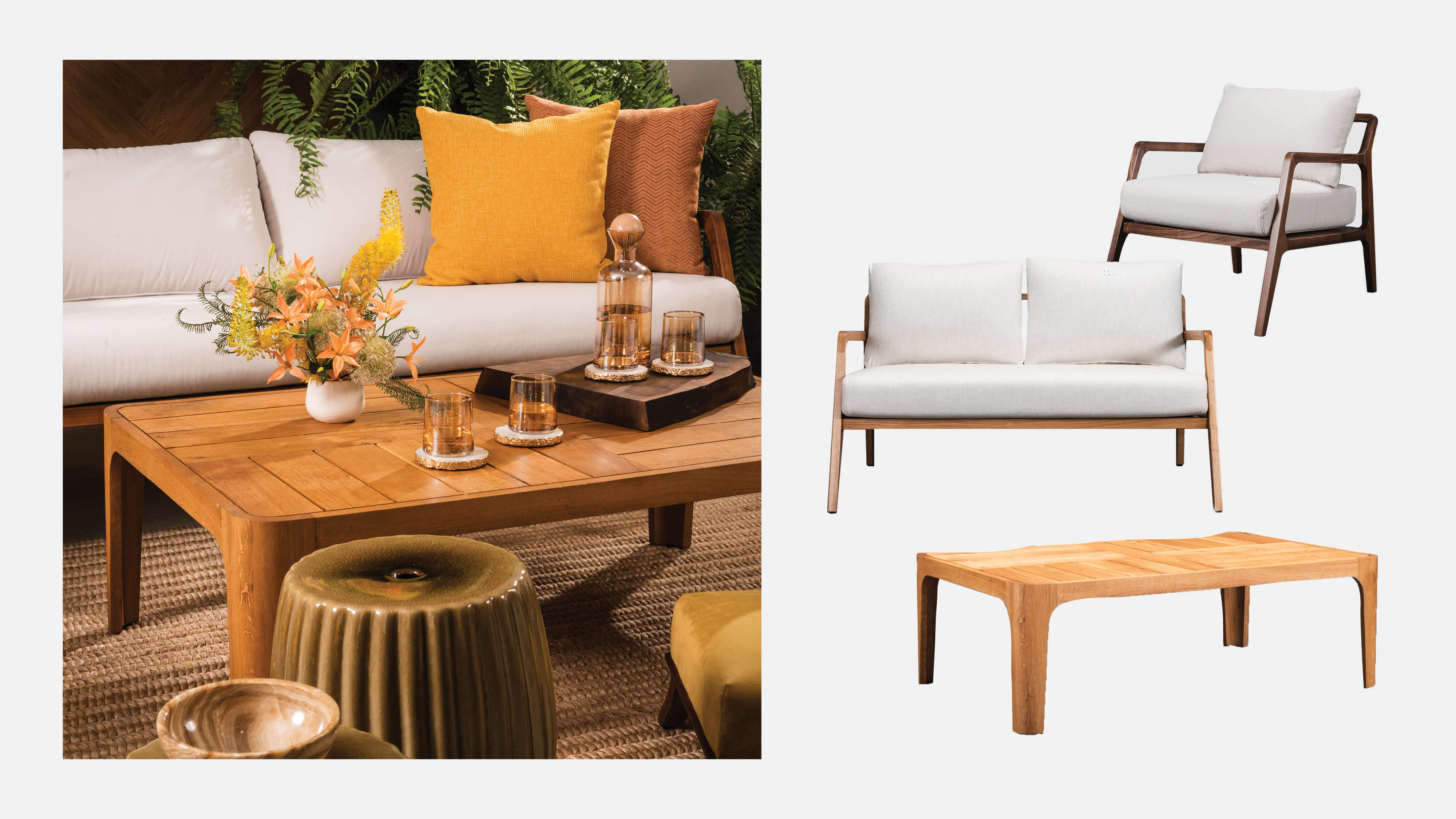 The new Palma collection includes an armchair, sofa (two- or three-seater), and coffee table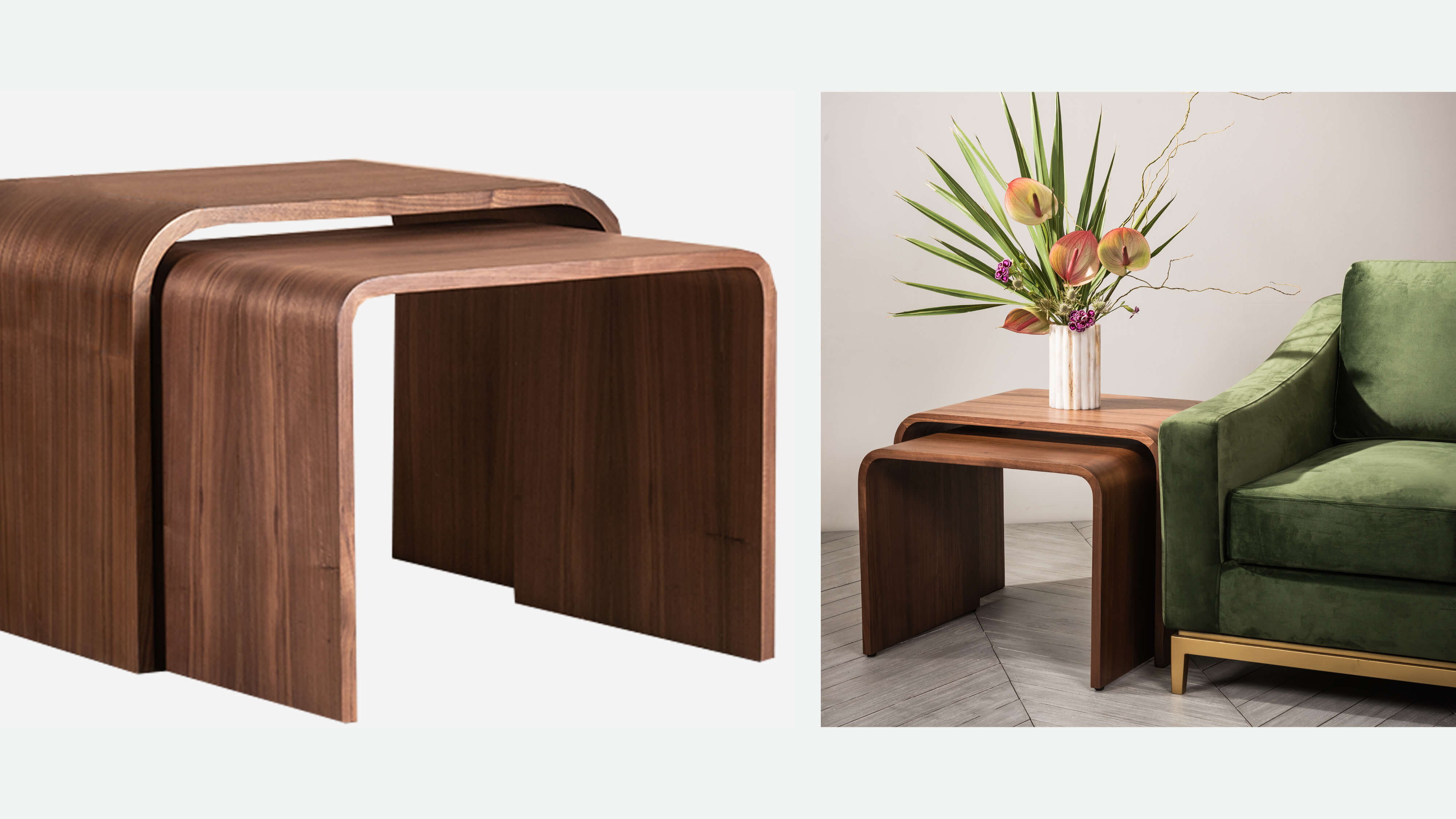 Like most of Philux's products, the Mod Nesting Tables can be customized to a preferred wood and wood finish