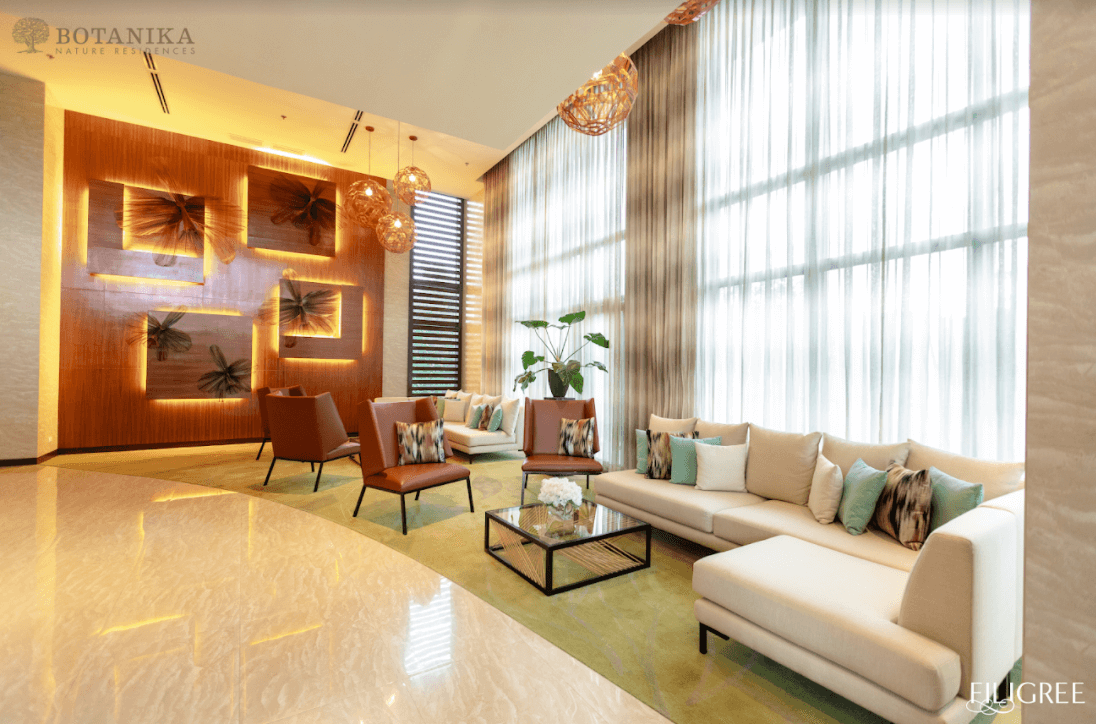 The Artisanal Beauty of a Filipino Home
With the way our homes have become central to most of our activities, there is a greater sense to create spaces that are not only functional, but also give you a sense of well-being.
The space of a home has become the greatest luxury today, which is why how it looks, and even how it makes you feel, has become more important.
For Filigree, a renowned Philippine luxury real estate brand, residences should be designed and built so that it can readily adapt to the ever-changing needs of its users, especially in today's new normal setting. Every home should be distinct and purposively curated, similar to how Filipino artisans make each of their unique crafts by hand.
Firmly believing in the power of well-curated artisanal spaces, Filigree partners with FAME+ Market Days and collaborates with designers to turn dreamy inspiration into ideal abodes. Filigree's portfolio comprises upscale living spaces in prime locations and designed by some of the big names in Philippine design and architecture like Leandro V. Locsin Partners, Budji+Royal Architecture+Design, Periquet Galicia Inc, and Miaja Design Group.
At present, the company has five developments—Botanika Nature Residences, Bristol at Parkway Place, The Enclave Alabang and The Beaufort in Metro Manila, and Golf Ridge Private Estate in Metro Clark—all aesthetically conceived and designed for the lifestyle of its targeted residents. The projects reflect how Filigree upholds a high standard by staying true to the definition of its brand name, which means intricate tracery—often in gold or silver—boasting of craftsmanship and quality.


Botanika Tower 1 Lobby and Model Unit interior designed by Miaja Design Group
Filigree's brand of Filipino artisanal beauty is underscored in renowned interior designer Isabelle Miaja's design philosophy in curating the common areas and Tower 1 model unit interiors of Botanika Nature Residences. She starts with the art and then flows into the design. Researching a city's indigenous cultural heritage to find gems of inspiration for her art is an integral part of the design process.
"When we design, we build every project around a storyline that is connected to the place, the people, and its art—the whole cultural background," says Miaja. She roamed around and shopped for furniture and antiques in Manila, Pampanga, and other cities, taking in as much as she could. The art and furniture pieces she discovered now adorn the residential tower of Botanika Nature Residences.
Meanwhile, Tina Periquet, principal architect of Periquet Galicia Inc., is responsible for the space planning and interior designing of the upcoming Botanika Tower 2 and the recently opened Filigree Showsuites. "As an interior designer and space planner of residential structures, I see my job as more than making places out of spaces. My ultimate task is to curate experiences in the home," Periquet shares.
Her designed spaces are built with flexibility, filled with furniture pieces that are multi-use and multi-generational. For Botanika, Periquet incorporated a flex room that can switch from home office to creative corner to guest room. Her design also highlights the use of multi-tasking furniture that can instantly provide a luxurious sense of having different places without the need to add floor area. Emphasizing timeless style and investment-grade finishes is also part of her design principle, always choosing quality over quantity. The resulting delight to the senses is worth the cost, and yields an enduring satisfaction.


Botanika Tower 2 Model Unit interior designed by Tina Periquet
For The Enclave Alabang's prime amenity area, the awe-inspiring 1,500-square meter Clubhouse, Filigree turned to BUDJI+ROYAL Architecture+Design for the interiors. This stunning structure has a tropical modern feel, a stark contrast from the row of other European-inspired homes along its location in Daanghari. For designer Budji Layug, Enclave Alabang spells "simplicity, the luxury of space, openness, and lightness."


The Enclave Alabang Clubhouse interior designed by BUDJI+ROYAL Architecture+Design
Filigree, together with its collaborators and their local craftsmen, takes pride in being able to marry form and function for its residential spaces that are designed with sustainability in mind.
To know more about Filigree and its developments, you can visit their flagship showroom along Corporate Avenue, Filinvest City, Alabang, Muntinlupa, or check out their website https://filigree.com.ph/. ...
Filigree shared an exclusive online showcase of their premium real estate offerings at the recently concluded FAME+ Market Days held via Hopin from October 20 to 22, 2021. Philippine design marks its second year online with this immersive digital expo that showcased more than 200 storefronts and thousands of the finest home, fashion, and lifestyle products.
The event also featured various talks on the future of design, Philippine fashion, brand storytelling, and marketing by local and international thought-leaders.