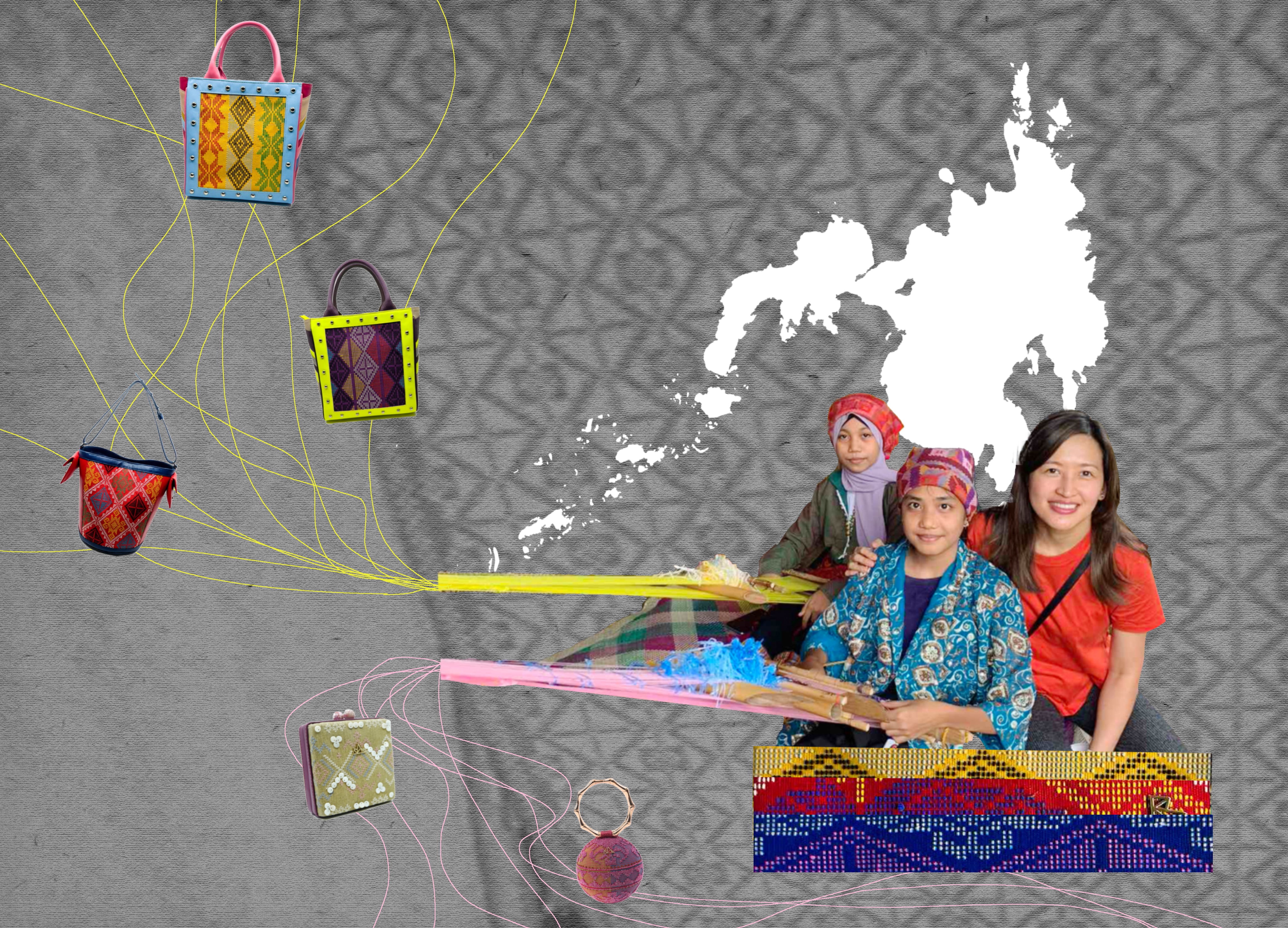 An Invaluable Investment
Taking a closer look at Vesti's close relationship with a community of Mindanaoan weavers.
by Aly Dela Peña
Woven in the fabric of the Filipino identity is the art of weaving. The age-old practice is integrated in an abundance of everyday items: from furniture and rugs to baskets and fans. Today, weaving is not only honored, but preserved and celebrated in many regions in the Philippines–including a small community called the Yakan Weaving Village in Labuan Zamboanga Sibugay, Mindanao.
Vesti, derived from bestida–meaning dress–is a local brand that promotes the vibrant textiles from the Mindanaoan region, including the Yakan Weaving Village. Owner and multi-awarded designer Martha Rodriguez uses the colorful geometric patterns as the hero element in each Vesti creation. The brand uses abaca, t'nalak, Mindanao silk, and Yakan fabrics from different areas and tribes. Vesti highlights the patterns into modern pieces, telling the rich history of Philippine traditional weaving.
Related: The Handmade Tale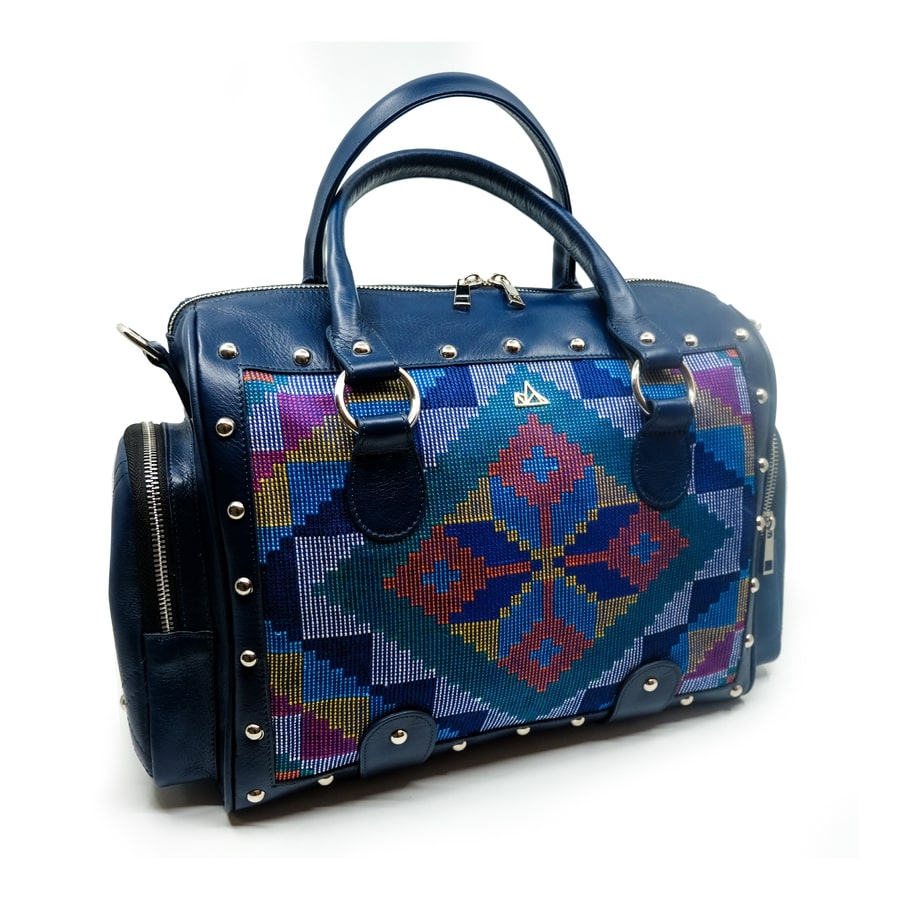 The Jetsetter 2.0 in Indigo, a Vesti handbag featuring the Yakan pattern. The indigenous textile is complemented with rivets and leather.
According to Rodriguez, the Yakan Village has significantly improved and grown, currently training more junior weavers to learn the art form. During her recent visit, the Filipina designer shared that the 10-hour journey to Zamboanga didn't hinder her from creating a deep connection with the weavers. They bonded over discussions about their favorite textile patterns and how early they started performing the craft, all while showing her the intricate weaving process.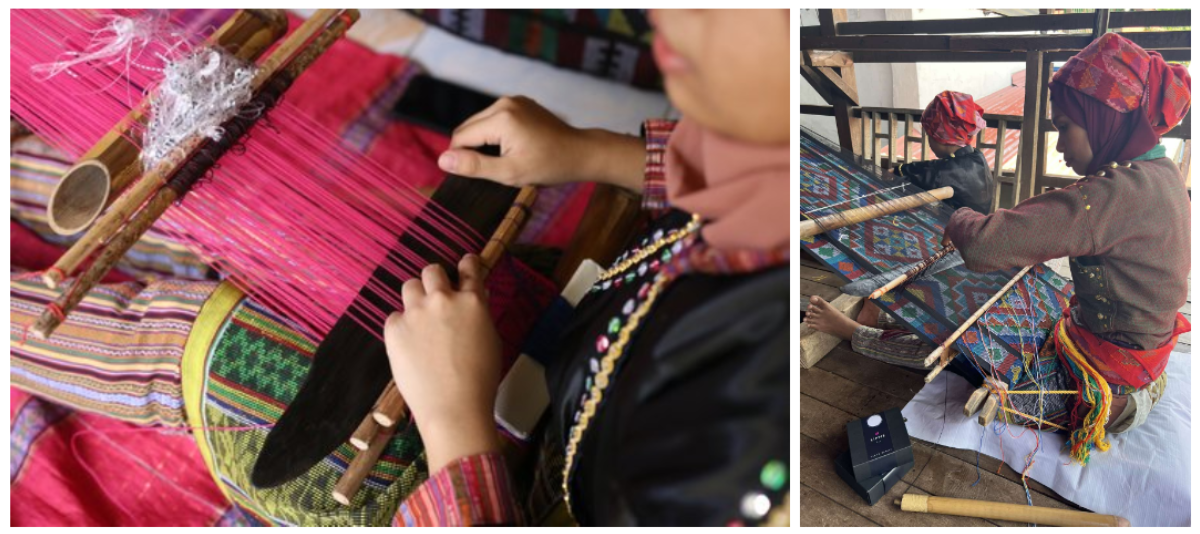 Young weavers at work in the Yakan Weaving Village. More junior weavers are joining the village to learn and preserve the inherent art form.
The junior weavers explained that they are eager to continue the tradition. "They took their roles very seriously, positioning themselves as the future of Yakan weaving." Rodriguez said.
The Yakan weavers welcomed Rodriguez with a collected sense of joy and hope. They wore traditional costumes with pride, regarding her visit as a special occasion for the village.
Related: Interwoven Stories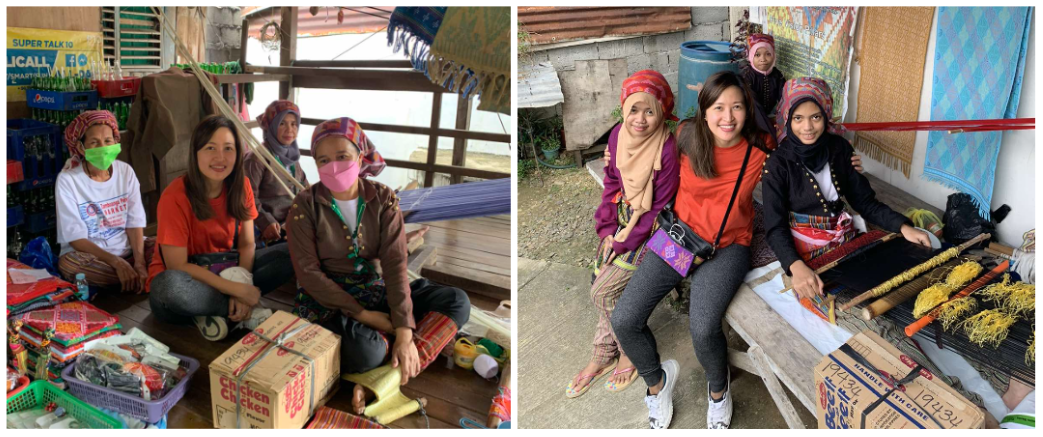 Martha Rodriguez, owner of Vesti, with local Yakan weavers.
Vesti adheres to ethical business practices while creating timeless pieces for the contemporary market. In 2018, the Embassy of the Philippines in London featured Vesti in The Embassy Previews, a private viewing event that recognizes world-class talent in artistry, fashion, and culture. Vesti is the first Philippine brand launched under the program when it debuted at the Philippine Embassy's Exhibit Hall in London.
The brand aims to continue to promote local indigenous weaves through the meaningful partnership. Rodriguez is excited to create more designs that showcase the inspiring stories from the Yakan Weaving Village and share it with a global audience.
Photos courtesy of Vesti