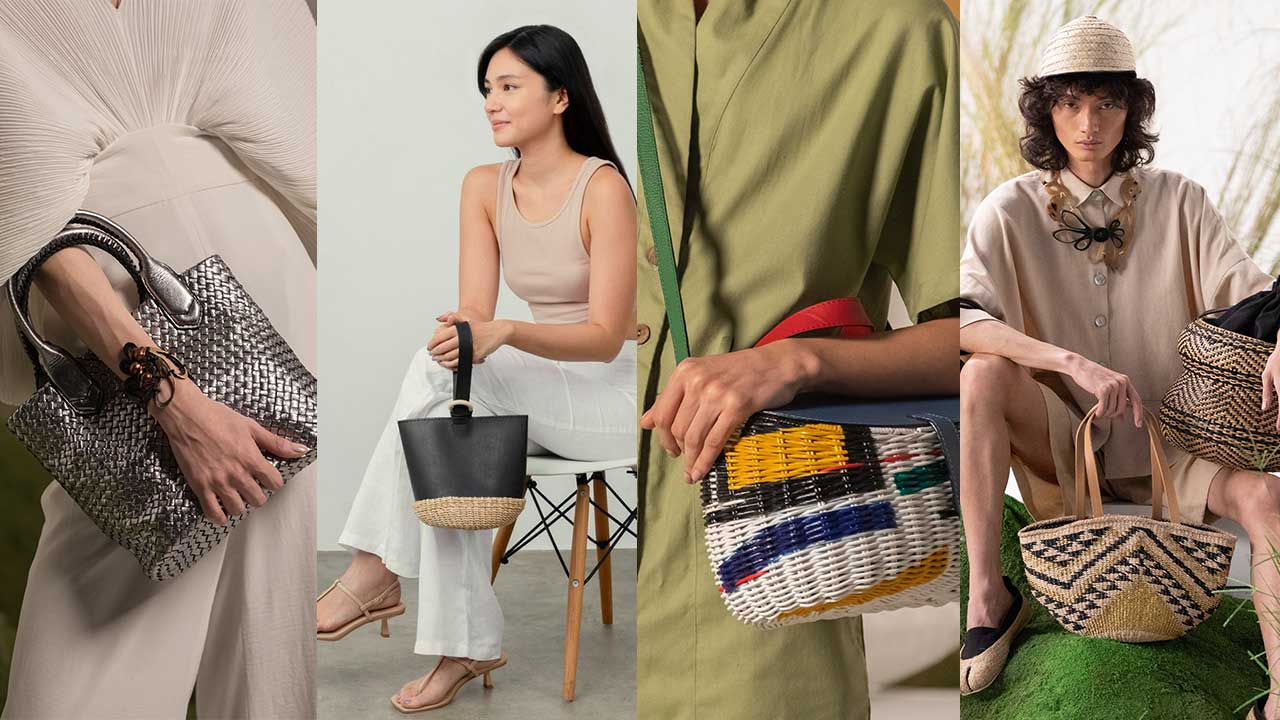 7 Woven Bags from the Philippines That Will Give Your Looks Rustic Flair
Be a standout in these chic and expertly-made arm candy.
by Sam Beltran
Whether you're off to vacation in the dreamy countryside or simply looking to bring some idyllic charm into the city, few things can help you achieve that laidback style than a rustic bag. When made with organic textures and native materials such as wicker, seagrass, buri, abaca, and more, these bags add a natural warmth and visual interest to your look while embracing a bohemian vibe.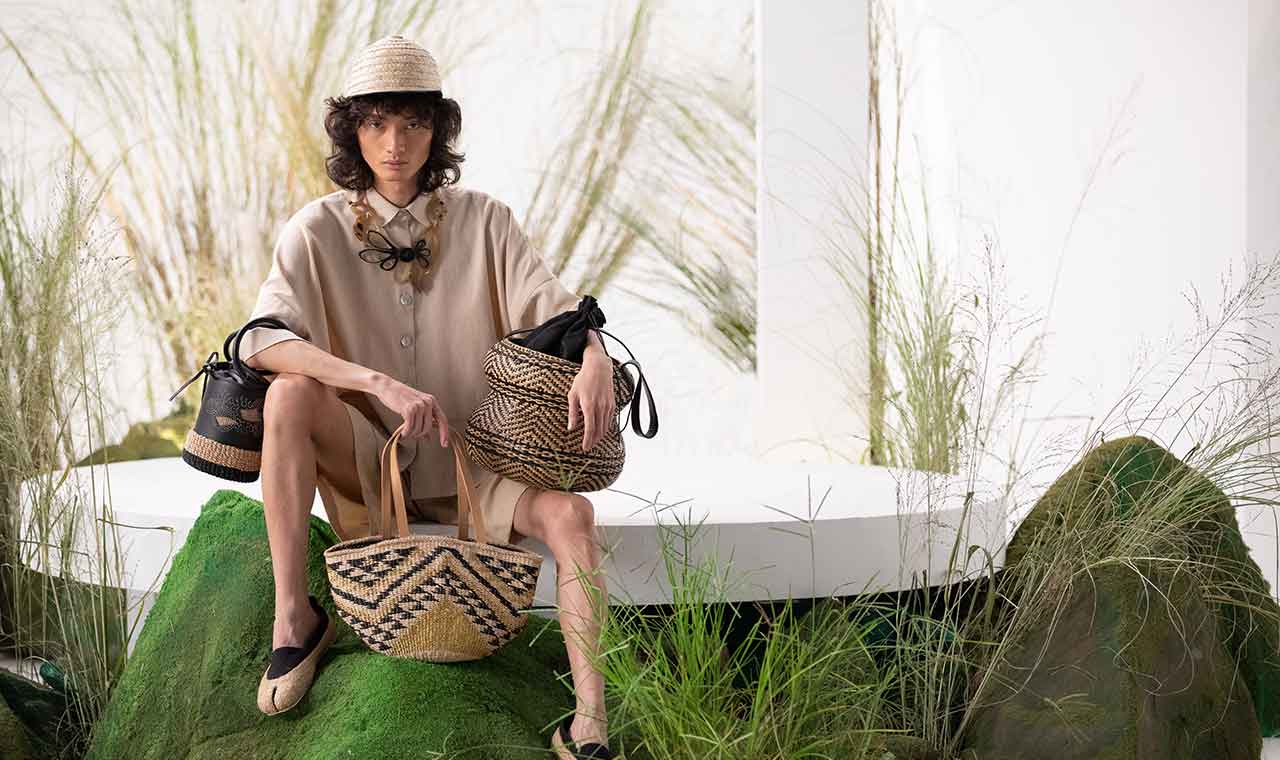 Rustic, relaxed styles evoke the ease and simplicity of pastoral living, even when you live amid the hustle and bustle of the city. Plus, there is a truly chic and timeless quality to expertly woven and handcrafted patterns that stand out from the usual array of bags and purses.
In searching for new arm candy, select pieces that not only look stylish to the discerning eye but show off impeccable craftsmanship and the best of Philippine design. Punctuate your ensemble with these gorgeous hand-woven bags to elevate your look–they're amazing conversation starters, too.

S.C. Vizcarra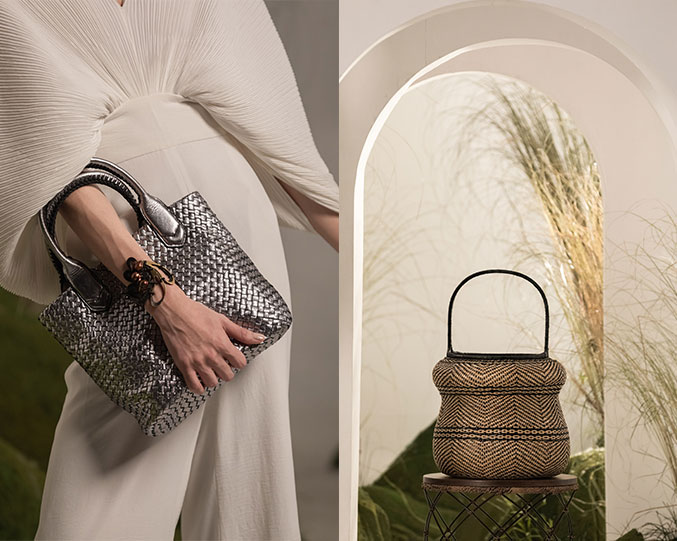 S.C. Vizcarra continues a timeless tradition of hand-weaving and embroidering elegant bags and pieces. An old favorite of Manila's elite, S.C. Vizcarra has managed to keep up with the times with fresh and contemporary designs that feature the same intricate technique and attention to detail.
Its silver tote bag, the VS Nanna, adds a flair to metallic leather through a seamless diagonal weave.
Meanwhile, S.C. Vizcarra shows off expert craftsmanship in this multi-patterned chair cane bag called the Therese, effortlessly weaving various colors and textures in a unique and eye-catching silhouette.
Discover more from S.C. Vizcarra.

Zacarias 1925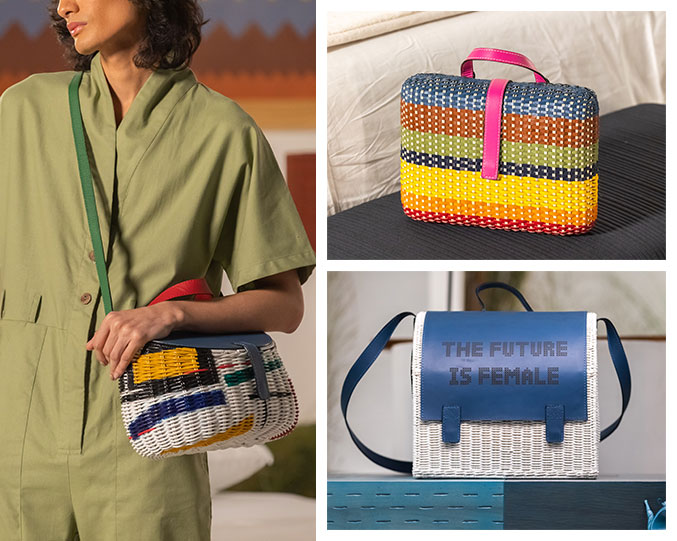 From the same S.C. Vizcarra traditions is its contemporary brand, Zacarias 1925, headed by the founder's granddaughter, Rita Nazareno, who is also the Creative Director of Kindred Design Collective. Much has been said about Rita's previous career as an Emmy-winning producer, and it's in Zacarias where her global flair in design and cinema shine, as well as having a deep understanding of her family's craft.
Add a pop of color to your everyday ensemble with the Hannah Bag Clutch and its modernist-inspired motifs taken from female artists of the 1900s.
And in case you feel like making a statement with your accessory, opt for the Sewn Cases — a playful mix of stitching, woven wicker, and laser-engraved leather.
If you're after more pops of color, the Max Ovolo Rainbow piece makes for a stylish and vibrant briefcase for any occasion.
Discover more from Zacarias 1925.

The Leather Studio Manila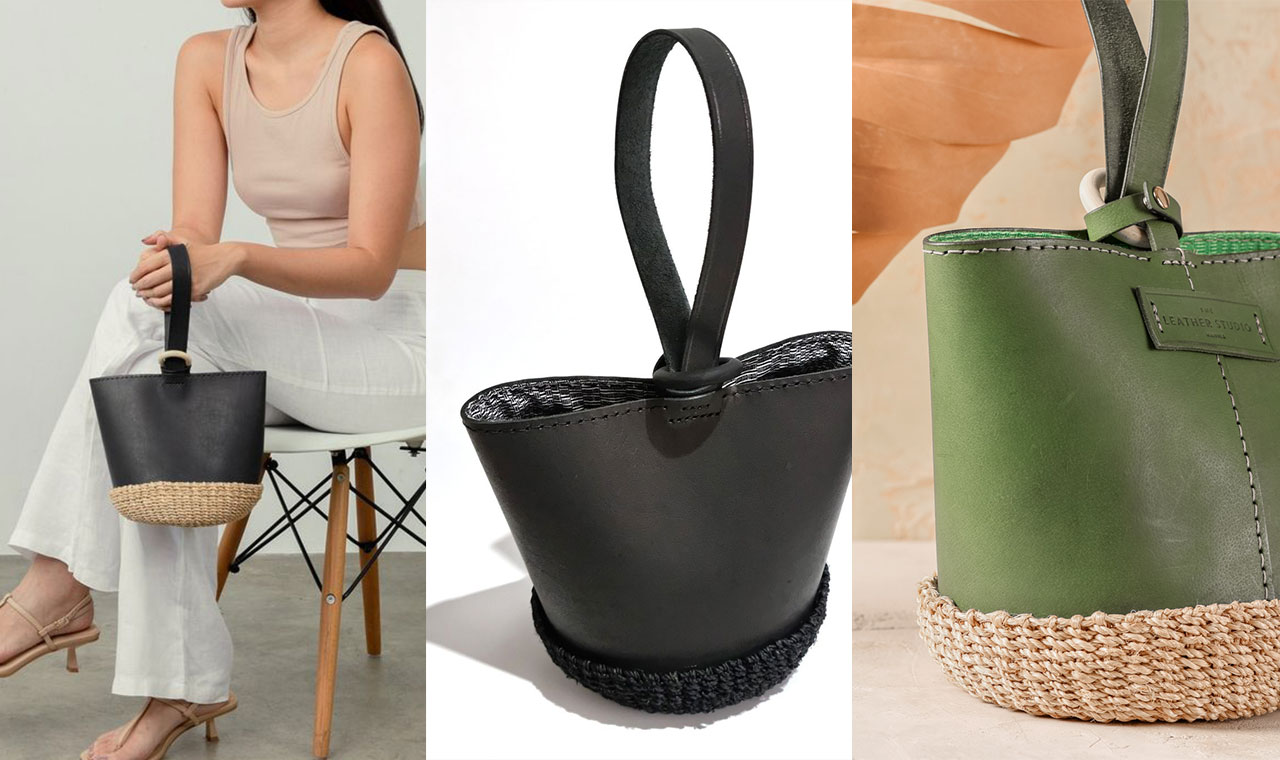 The Leather Studio Manila employs a community of specially trained women as its artisans, creating expressive and well-constructed pieces using 100% cowhide leather.
Carry your everyday essentials in effortless style with the Melchora bag, an elegant bucket bag that features a handwoven basket base and hand stitched genuine leather.
Discover more from The Leather Studio Manila.

LARONE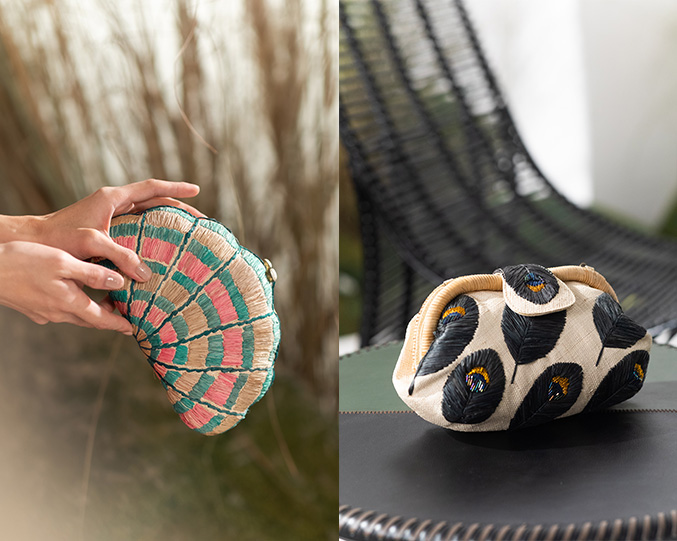 Keen on plant-based fashion? Then you won't go wrong with Larone, whose playful designs and incredible work attract clients of all interests. Behind Larone Artisans is a family who has worked with weavers and artisans for three generations
Turn heads with the Larone Basic Peacock Clutch, featuring an intricate raffia design and hand-embroidered peacock feathers that will accentuate any ensemble.
Meanwhile, add a tropical punch even when you're out and about in the city with the Seashell Karuna Clutch, which showcases the beautiful sea hues on raffia and is accented with freshwater pearls.
Discover more from Larone here.

Make a style statement with bold colors, complex patterns, and rich textures. Find your next Philippine-made, coveted fashion finds from FAME+'s partner brands that champion striking designs, time-honored traditions, and the integrity of local materials.