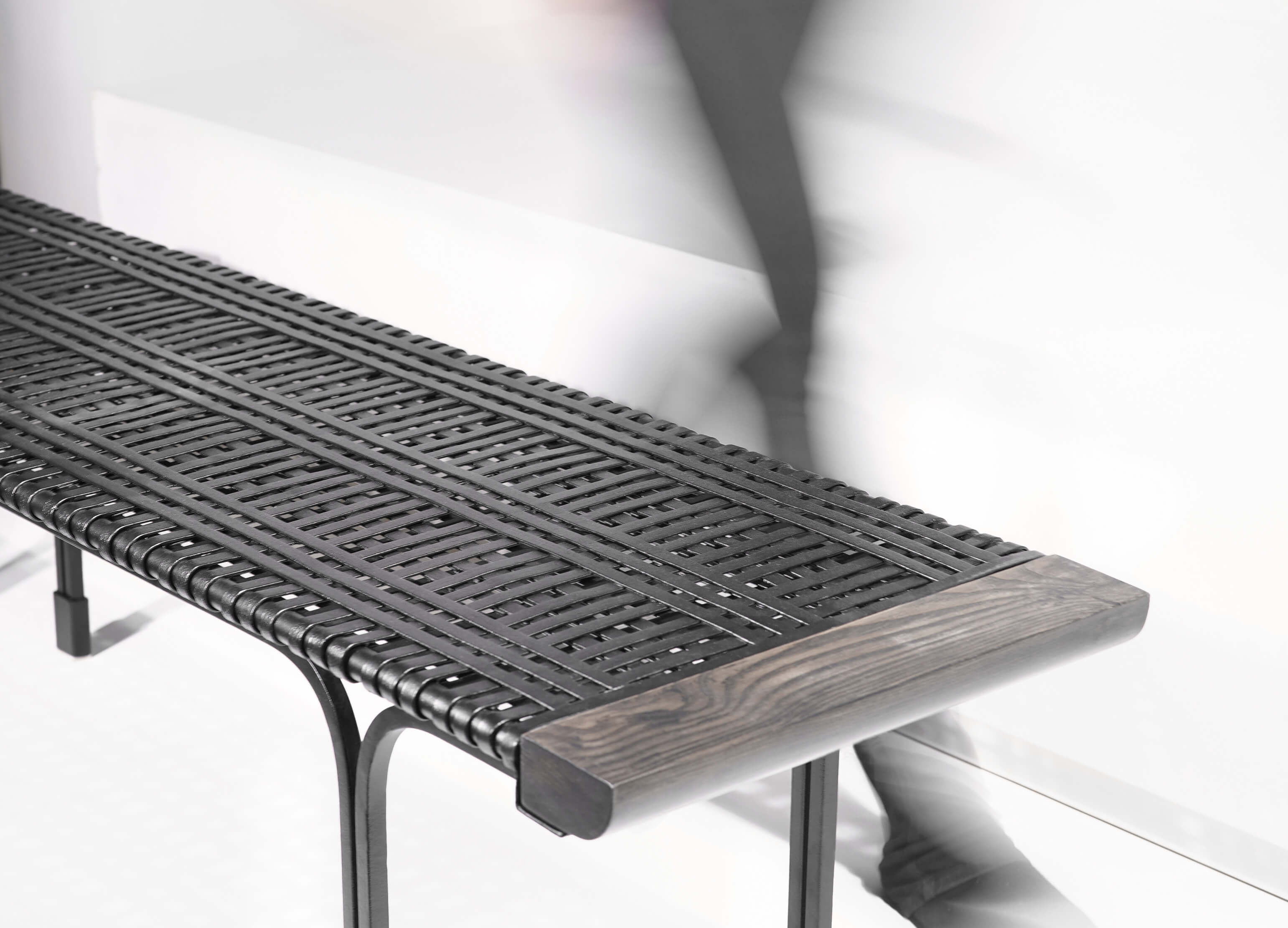 Zarate Manila's Cheque Bench in Best of MOM September 2021
One of the brand's designs have made it to the Maison & Objet and More best-of-the-best shortlist. Designer Jim Zarate Torres explains how the Cheque Bench came to be
by Vicky Montenegro

Jim Zarate Torres is doing many great things for the local design industry. Not even in his 30s, he has already established a solid reputation in furniture design and manufacturing with his brand, Zarate Manila, which he established in 2016.
His mastery of metal has allowed him to produce designs that marry traditional techniques with a more contemporary, imaginative, and vibrant aesthetic. It is no wonder that ever since winning the CITEM Red Box competition with his "Satellite" collection in 2015, the accolades haven't stopped pouring in.
Recently, one of his designs, the Cheque Bench, caught the eye of Italian tastemakers Andrea Marcante and Adelaïde Testa, the dynamic duo behind the design studio Marcante-Testa. And most recently, the Cheque Bench made the cut and was included in the September 2021 Best of MOM (Maison & Objet and More, the French trade fair's digital platform) special exhibition.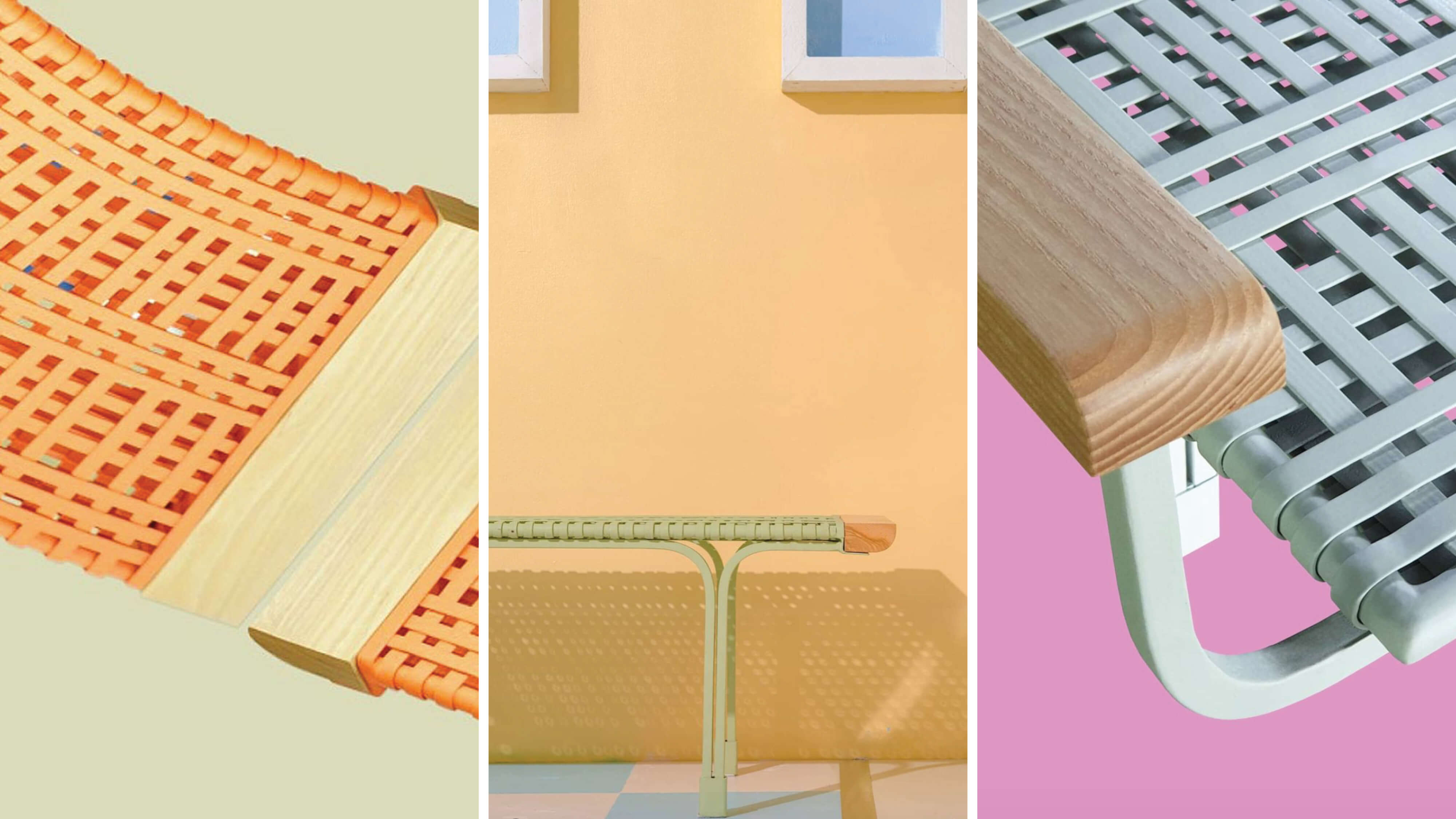 The Cheque Bench is available in three different versions: the Cheque Curved Bench, the standard Cheque Bench, and the Cheque Bench with armrest. Everything can be customized to a client's needs—from size, color, and finish

"I am happy and grateful about the selection but to be completely honest, I was not surprised that it would get the recognition," Torres says. "As a designer, I always evaluate my works—as truthfully and objectively as I can—and Cheque is something that I am very satisfied with and proud of."
Torres explains that the collection captures his vision-mission as an artist. "I feel like the Cheque translated all the design aspects that I wanted to tell in a narrative. The Filipino touch is present; it is functional and uncompromised, contemporary and globally appealing. The idea is new and not 'flashy,' and it has the right balance of design and arts—all these were subtly rendered into one single object."
The Cheque bench is one of Torres's earlier designs. He developed it in 2019, with the intention to marry two different materials: metal and wood. "I wanted a fusion between artificial and natural resources," he points out. "With a contemporary aesthetic in mind, I used vibrant colors and finishes to achieve lightness and excitement. Cheque is designed to be an accent piece and an elegant solution for texturing interior spaces."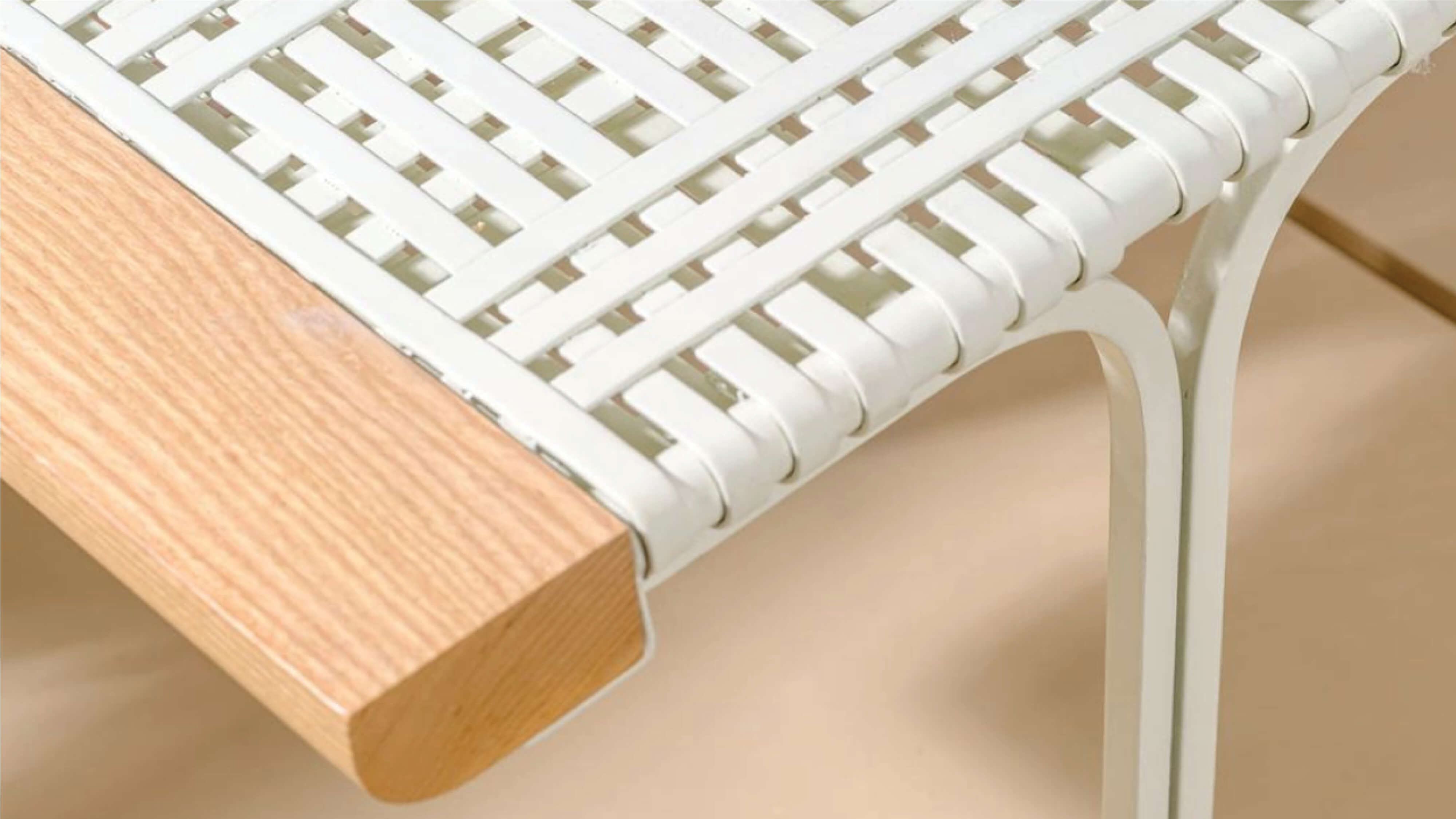 Torres and team took months of product development and testing to perfect the intricate details of the Cheque Bench

The name is inspired by the design pattern: alternating squares of different layers that mimic a checkered motif. The benches are available in three different versions and with customizable sizes and proportions: the standard bench, bench with armrest, and the Cheque curved bench. "The colors and finishes are also customizable depending on the space requirement," Torres adds.
The Cheque bench is pretty and will easily beautify any indoor space, but it has also been designed to withstand extreme outdoor weather. "It took us months of product development, trial and error, and testing to be able to achieve the well-executed design patterns," Torres shares. "It also required us to train our artisans on the technicalities needed for the design—for example: welding points, terminations, etc. Our goal—as always—was to present some interesting details but in a very subtle way. I think that's what makes us different as a brand. The techniques and designs are presented in the simplest forms possible but when you look closely on construction, our approach to material manipulation with metal is non-traditional."

The Cheque Curved Bench paired with Zarate Manila's Koro dining table

Torres is beyond proud of his and his team's work. "The Cheque bench is proudly Filipino designed and manufactured," he adds. "It is intricate and its details require handcrafting techniques and good workmanship. The collection is customizable—from size, color, and finish. The fusion of metal and wood—the vibrant color of the metal combined with the warm tones of oiled ash wood—gives off a feeling that is both design-forward and cozy."
Torres and his team show no signs of slowing down. In fact, at the height of the global pandemic, they dared to do what most retail companies shied away from: open a brick-and-mortar store. In June of this year, Zarate Manila showroom opened in Estancia Mall in Capitol Commons, Pasig. They're also busy conjuring up more innovative and forward-thinking designs.
"For the next collections, we will still be focusing on developing more interesting techniques and construction processes with metal," Torres says. "This allows us to make creations that have endless possibilities—and are truly unique, even with just a few elements." True to Zarate Manila form.

Photos courtesy of Zarate Manila