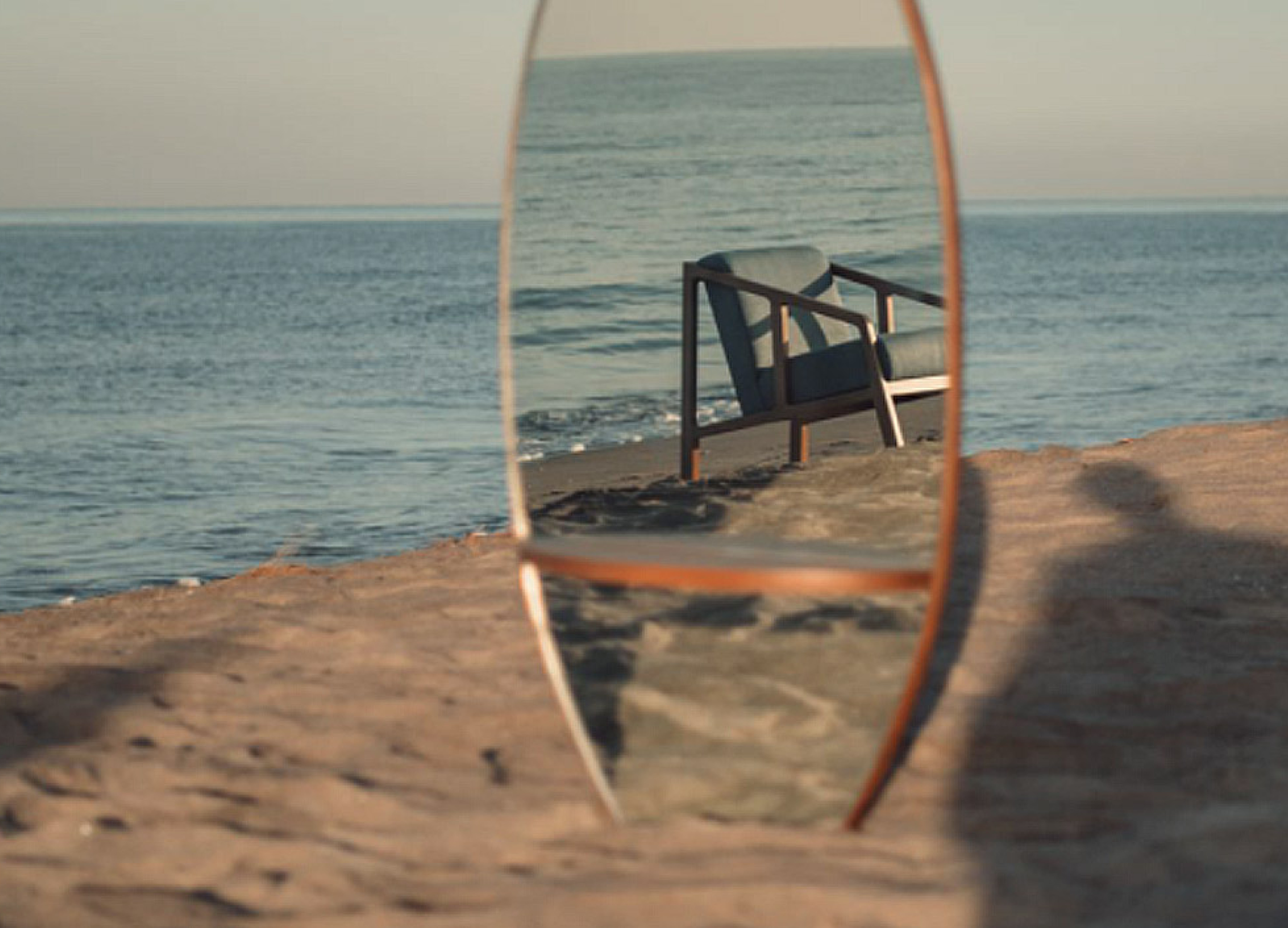 Transformative Trends for Your Home
One key trendy piece can make all the difference in changing the look and feel of your home


by Patti Sunio

Last week, French trade fair Maison & Objet's digital platform, Maison & Objet and More (MOM), launched Digital Days, an online event that presents the best in design. The series runs in eight editions, each under a unique theme: Unexpected Gift, Trendy Déco, Well at Work, Craft Métiers d'art, Outdoor Living, Sustainable, Premium Design, and So French.
On its second week, Digital Days focused on Trendy Déco, highlighting accent furniture, accessories, and decor that can easily transform a space—with no need for a total overhaul. The new trend, in fact, isn't about changing interiors with the seasons, but finding joy in key trendy pieces that are statement-making and transformative, but meaningful too. Because if there's anything we're taking away from the past months spent in lockdown, it's to consume less, create intentionally, and go for seasonless designs.
Check out our picks below:
1. Pitcher (MARMORCAST®), NATURE'S LEGACY
A mealtime essential and a conversation piece at once, this pitcher is made from MARMORCAST®, a patented material made of high quality polymer.

Its unconventional, fluid design is handcrafted and can be made into various sizes and color combinations.

2. Irooo Dog House, E. MURIO MANILA
Unique and innovative, these indoor dog houses are made from woven rattan, bamboo, and tropical wood; available in large and small sizes.
3. Surfboard Mirror, ALBERO
For lovers of the seas and the great outdoors, here's a surfboard-shaped full-length mirror with an added ledge for all your essentials.

4. Candy Lamps, ZACARIAS 1925
Brighten up any room with these candy-colored lamps, which are made of wicker, and can be customized in any shape, size, and color.

5. Washable Paper Placemats (Plain Round), INDIGENOUS
Spruce up dinners at home with these washable, durable, and tear-resistant paper placemats. These are sustainably manufactured and are handmade from engineered leather paper from abaca and cogon grass pulp, made stronger with 'buri' or palm sticks.
Custom shapes, colors, and sizes can be made upon request. 6. Aura Stool, NATURE'S LEGACY
Switch things up with this multi-purpose stool made from high quality polymer. You can request for a custom piece depending on the size and color of your choice.

7. Leather Cushions, ZACARIAS 1925
These handwoven leather cushions are easy additions to any space, such as a reading nook or a meditation room. These can be made in various colors, shapes, and weaving patterns.
8. Penelope Kid's Chair, ALBERO
With the children studying from home, leveling up their learning stations is a must. This lounge chair conveniently fits a storage drawer and a desk behind it, to keep all study materials and favorite reads in one place.
9. Epic Coffee Table - Burl Recon, SOUTH SEA
Crafted from mahogany burl, this coffee table is a worthy investment for its sturdy quality and unique design.

10. Benjamin Hexa Floor Lamp, VENZON LIGHTING & OBJECTS
Spotlight on this beauty: a floor lamp using LED strips, with the solihiya weave functioning as its diffuser. Add this to your reading nook or the study for instant inspiration.
The Hexa Floor Lamp's beehive-inspired shape is made from gmelina wood in a tobacco wood and a natural wood finish, combined with stainless steel in brass and natural wood finish.
Find more key trendy pieces on MOM (Maison&Objet and More) at mom.maison-objet.com or browse through our catalogue.