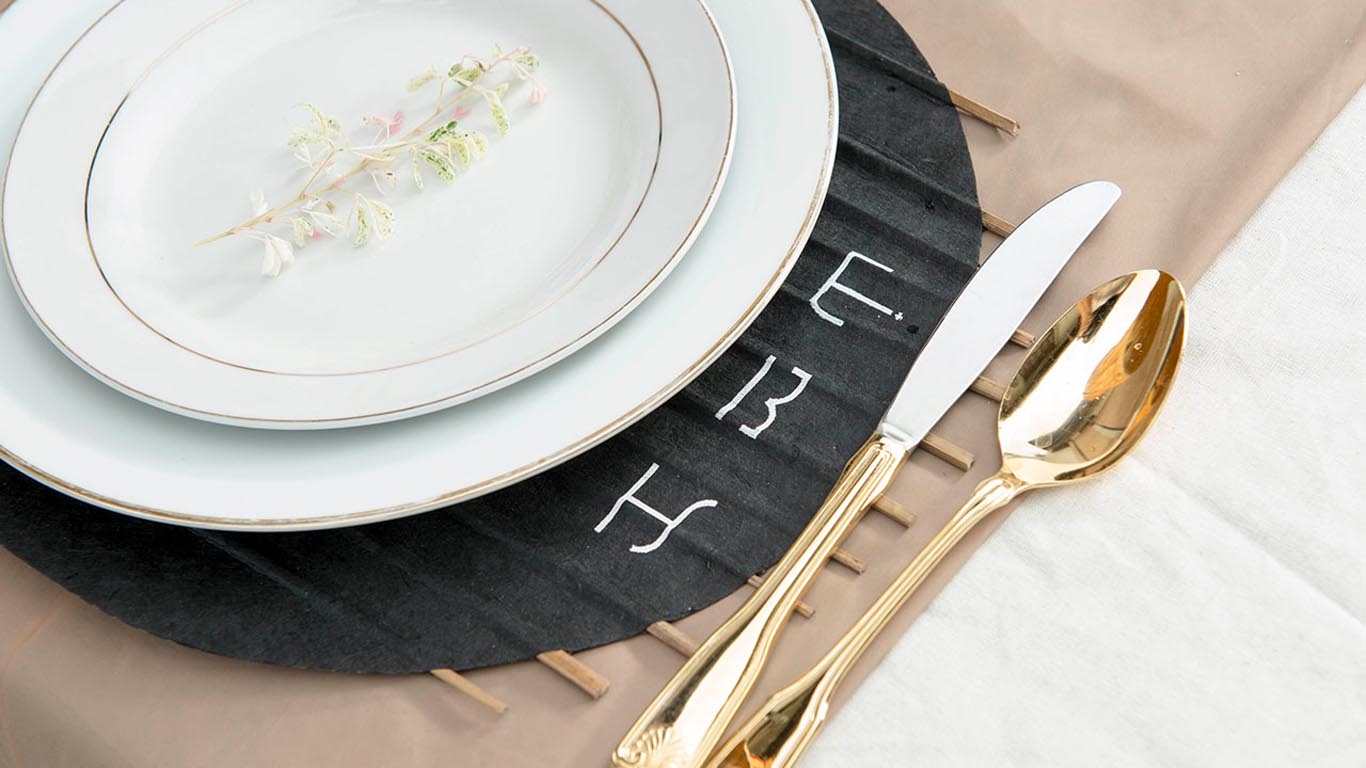 Reviving the Icons of the Past
Baybayin, the ancient indigenous script used prior to the Philippines' colonization by Spain, has been seeing a resurgence amongst millennials and the digital generation, young professionals and diaspora in the last few years. The 17-character writing system has been artistically applied to fashion apparel, music labels, coffee packaging, tattoo designs, and other social media enterprises and advocacies, bringing it to the mainstream.

More than its graphic appeal, however, is its essential role in returning to the roots of the Filipino, bringing attention to the culture and identity of the people during pre-colonial times. This inspired the use of the script in several designs for the Philippine presentation to the Maison et Objet Digital Fair. "Baybayin is an indigenous, alpha-syllabic script used in parts of the Philippines and was suppressed during the Spanish colonial era," shares designer Rita Nazareno, co-curator of Kindred Design Collective for Maison et Objet, "It is a crucial part of Philippine identity that is now being rediscovered."

For a more contemporary slant, and with the guidance of CITEM's own Estelle Uy-Aliwalas who is proficient in Baybayin, the products that feature the ancient writing system made use of translated Filipino slang or colloquial expressions. It was then rendered in a special, more streamlined font designed by creative agency Co Studio. This application fits right in with the look and feel of the products, as well as the collective as a whole.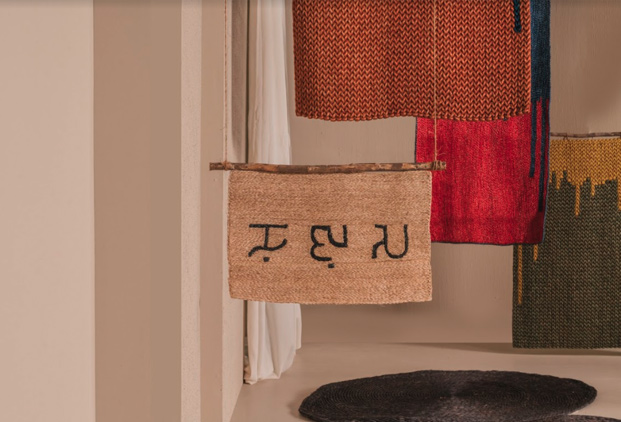 WeaveManila's woven abaca rug with the word "pasok" (come in) in Baybayin


Woven into a rug for one of Weavemanila, Inc.'s designs, the brand's Ann Hernandez shares, "This was a piece we were excited to make, especially since it speaks so much of how Filipino it is. Nakaka-proud." The script on the handwoven abaca welcome rug spells PA-S-K or pasok, which means come in.
Handmade paper placemat by Indigenous featuring the word "kain" (to eat) in Baybayin
This sense of pride was also echoed by INDIGENOUS founder Lolita Cabanlet, "The Baybayin strongly supports our own design history, as well as our brand who honors the indigenous people that cultivate our raw material and work on our pieces." The label's sustainable paper products display words like "isip" (to think) in its decorative paper scrolls, "kain" (to eat) in its placemats, and "ingat" (take care) in its paper clay vessels.

For Nazareno's own Zacarias 1925, meanwhile, the Baybayin graphic for pogi, which is slang for handsome, is cleverly etched onto the leather clasps of the brand's handwoven wicker purses and totes.

This selection of Philippine-made contemporary products and designs brings Filipino identity, through Baybayin, to a wider audience via the Kindred Design Collective available online until September 2021 on MOM (Maison&Objet and More) mom.maison-objet.com, and on Manila FAME's digital platform, FAME+, on fameplus.com beginning 22 October 2020.