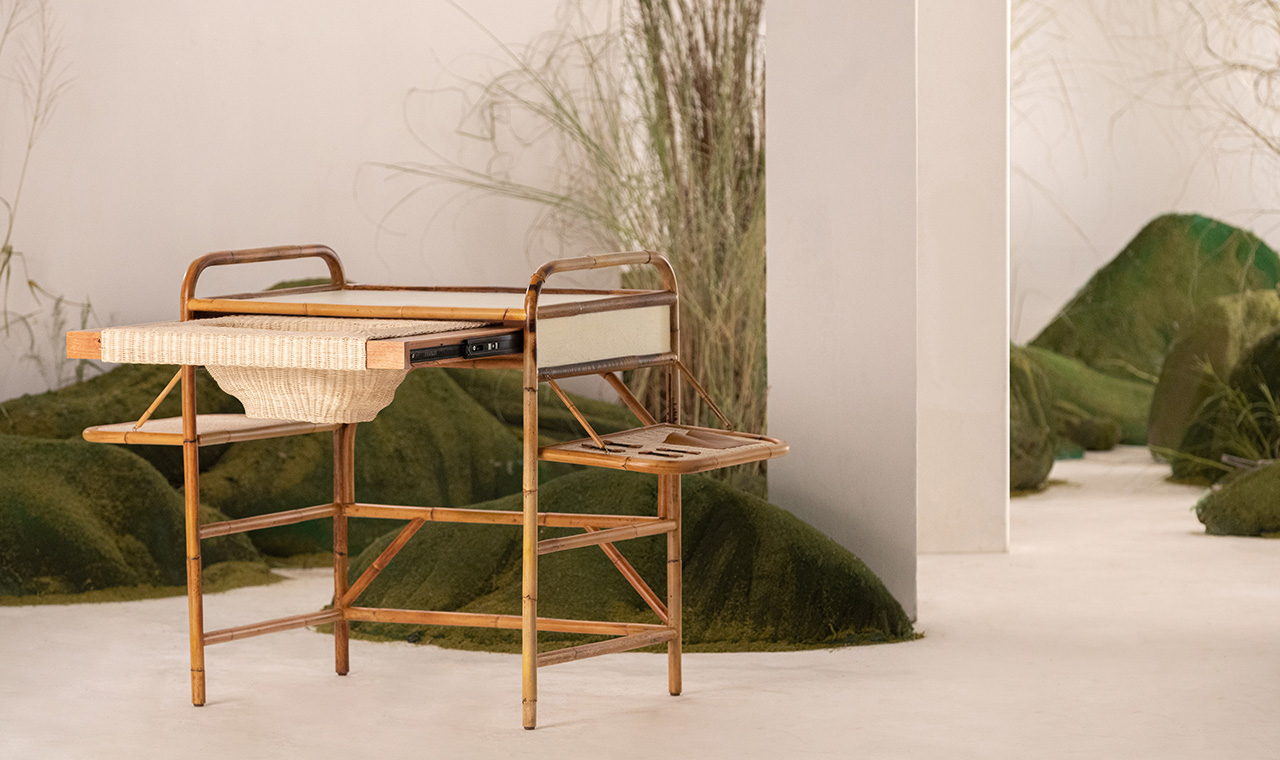 Zacarias 1925 and E. Murio Manila Collaborate to Reinvent Hans Wegner's Sewing Table
These 2 heritage brands join forces and the result is a stunning yet practical piece.
The tropical vibe that trended during the last two years seemingly encouraged the resurgence of the popularity of heritage materials quintessential in Philippine design. Among them are bamboo and rattan, both of which are used in the G/HW Table from the collaboration of Zacarias 1925 and E. Murio Manila.
Conceptualized and created by Openstudio founder Gabby Lichauco, Zacarias 1925 creative director Rita Nazareno, and E. Murio Manila creative director Tisha Borja Samson, the G/HW Table was inspired by Hans Wegner's sewing table from the 1960s. Wegner, whose creations were influenced by modernism and Chinese furniture design, made his original piece from oak highlighted by a wicker basket that neatly rolled in and out from beneath a cleverly partitioned drawer.

The Expertise of E. Murio Manila and Zacarias 1925
Made in the Philippines, the collaborative homage made use of E. Murio Manila's flame-bent bamboo technique and Zacarias 1925's Monolith wicker weave.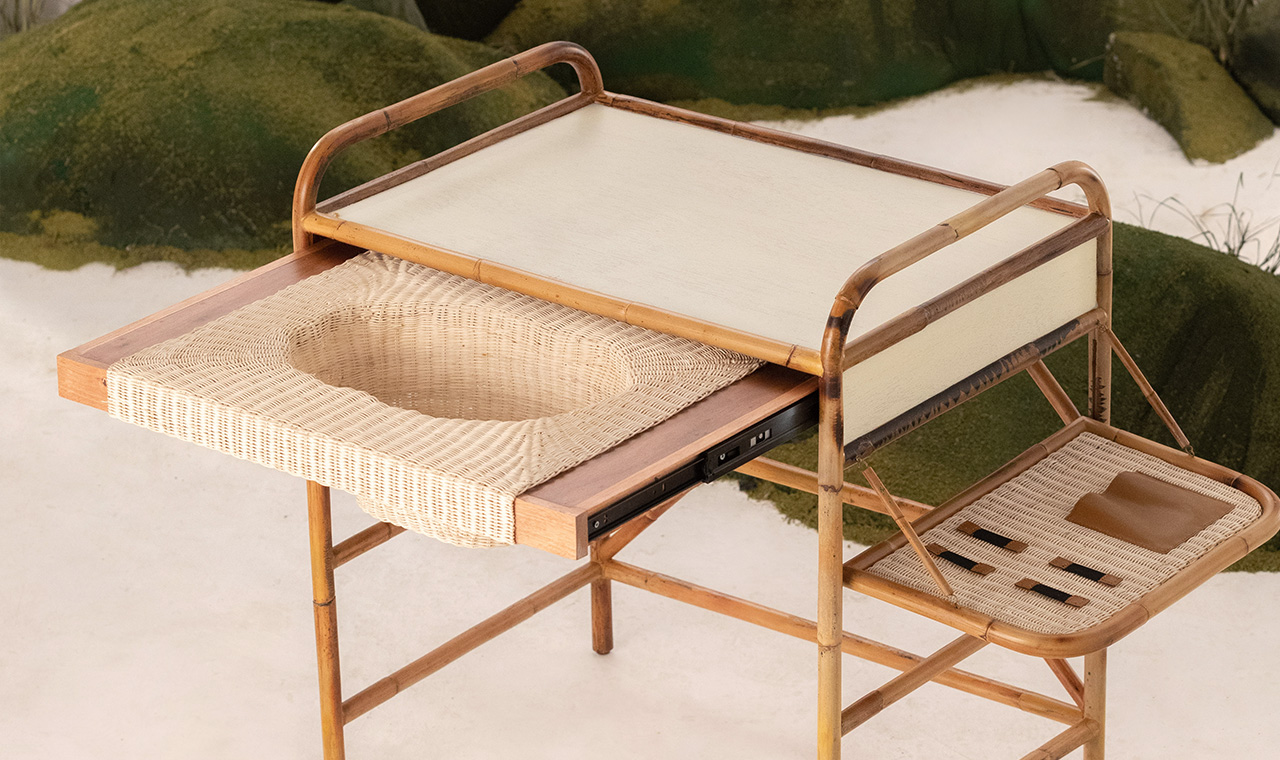 E. Murio Manila is known for their way of utilizing the flexibility of bamboo without sacrificing its integrity — a process that was conceived through a lot of trial and error. Since the 1980s, the family-run business has produced beautiful creations from natural materials, bending and forming them into intricate curves and curlicues that showcase the skill and experience of their artisans.
Zacarias 1925 is the current iteration of a family business that has worked with master artisans for decades, and has been known to produce some of the best weaves in the industries of fashion and design. Zacarias 1925's handweaving expertise is backed by progressive ideas and a nod to contemporary art, creating one-of-a-kind bags and home pieces with innovative shapes, functional silhouettes, and bespoke patterns.

A Collaborative Creation
For the G/HW table, E. Murio Manila's flame-bent bamboo frame made for a simple but stable design, while Zacarias 1925's Monolith wicker weave offered an interesting crumpled effect to its wicker basket.
The G/HW Table has two plates that fold down on each side as a space-saving option. Their woven surfaces come with pockets and garters for securing items and offering quick access to them.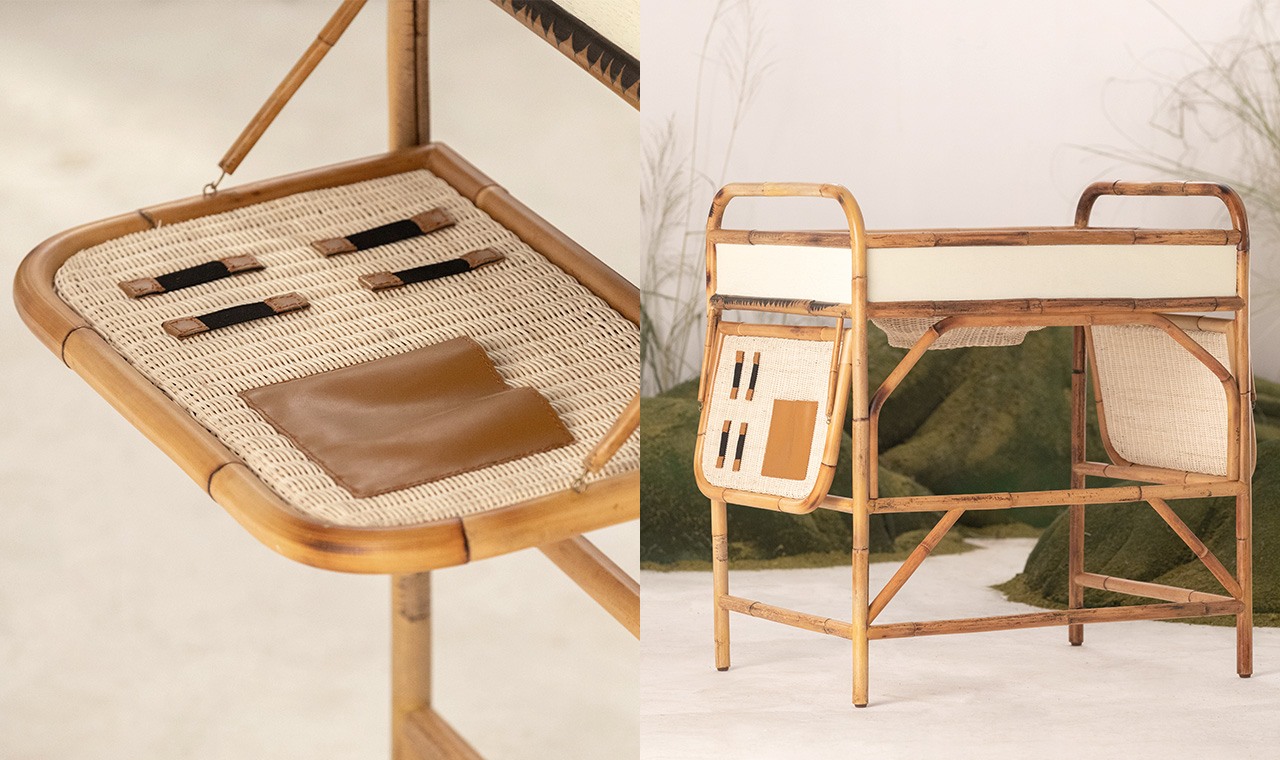 Zacarias 1925 and E. Murio Manila do away with the compartmentalized drawer that the Wagner table features, and instead go with a pull-out wicker basket for easy storage.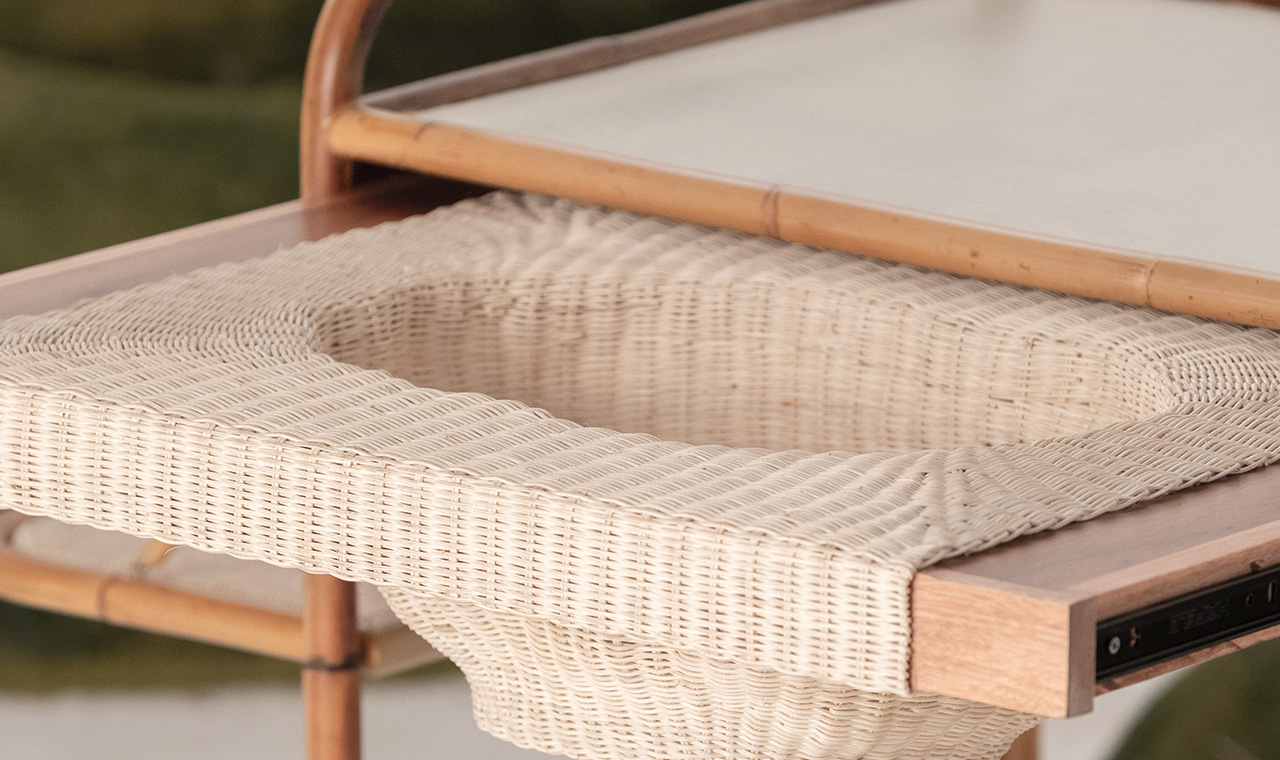 The G/HW Table is more than a statement piece–it is a functional home accessory that transforms the ingenuity of its inspiration into a product updated for today's hybrid work culture. Going past the purpose of Wagner's sewing table, the G/HW Table makes for a great and refreshing addition to any home study, contrasting against traditionally heavy office furniture and bringing in a bit of tropical modernity and personality.
This collaboration is a testament to the great friendship and working relationship among its three creators, and the combined experience of the artisans of Zacarias 1925 and E. Murio Manila. Experimentation plays a huge part in the creative process of these brands, but it all goes back to tradition: Philippine design and heritage materials form the soul of their creations, as construction techniques passed down from one generation to the next remain the base for innovation. The G/HW Table doesn't only underpin the collaboration of its creators, but also the collaboration of the old and the new, the practical and the beautiful.
Discover more from Zacarias 1925.
Discover more from E. Murio.