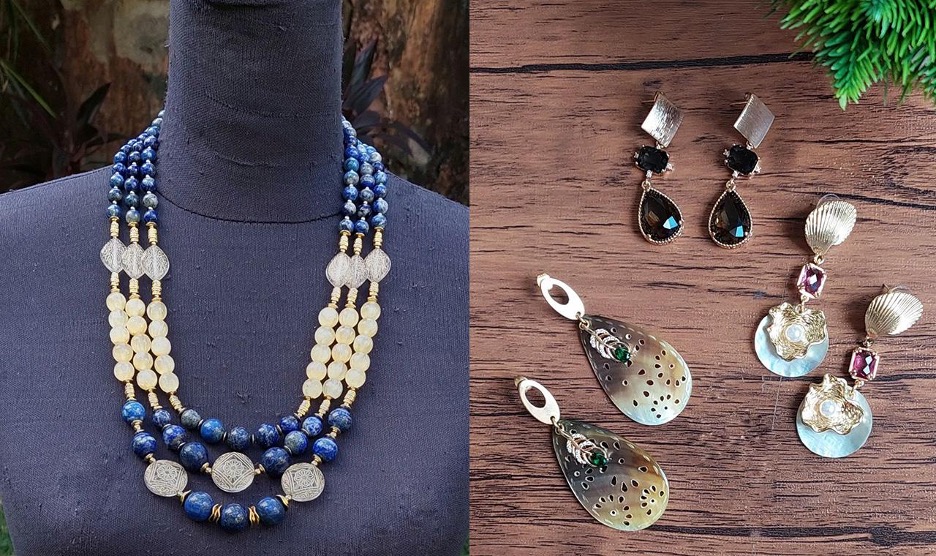 Tina Campos Jewelry: Fashioning Wearable Wonders with the Gifts of the Sea
Tina Campos Jewelry continues to combine innovative designs and traditional handcrafting methods to create high quality, contemporary pieces. "As a designer, I consider future implications. I believe that design is a speculative process to innovate," says designer and owner Tina Campos Magistrado.
Over the years, the brand evolved using different materials, from Philippine freshwater pearls, semi-precious stones, corals, chains, and wood to shells, local weaves, denim, and leather. What started as a hobby in 2002 has flourished into a fully operational business that markets products not only in the Philippines but also in other parts of the globe.

Transforming Shells, Fabric Scraps, and Other Local Materials Into Jewelry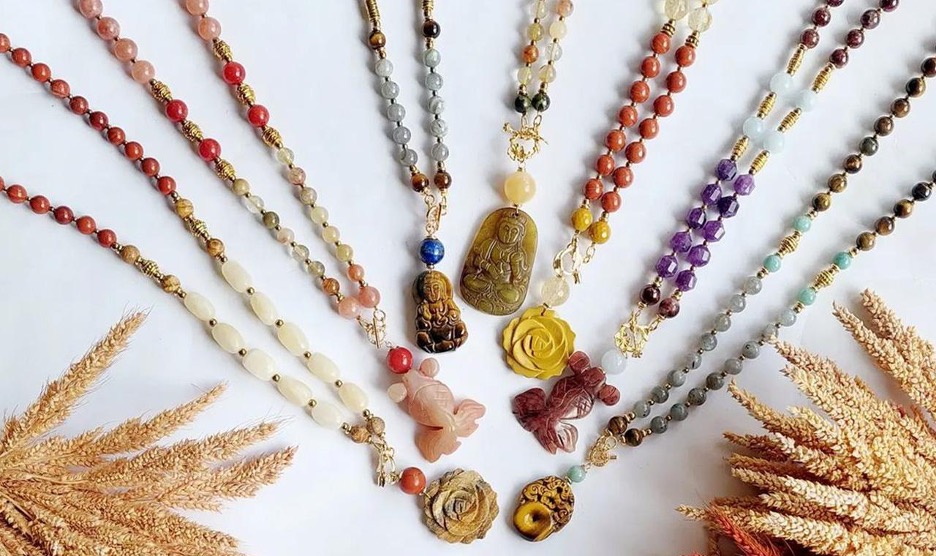 Tina Campos Jewelry is keen on promoting Filipino craftsmanship and empowering women from all walks of life to look their finest using unique, elegant and wearable accessories. Achieving this is no easy feat. The brand sources raw materials from local communities and utilizes and recycles scrap fabric as a way to adopt eco-friendly practices as part of its production process.
It works with fashion designers to gather scrap fabric in colorful and eye-catching patterns. The brand also supports shell crafters in Pasil, Cebu and local weavers in Argao and Iloilo.

Timeless, but Full of Personality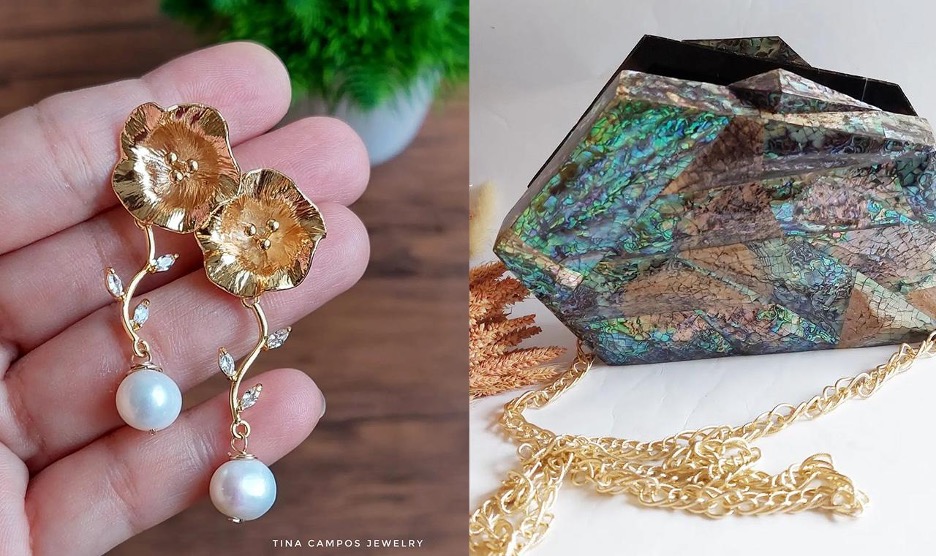 At the time of writing, the bestselling pieces include mother-of-pearl earrings and evening bags, woven fabric earrings, and statement shell necklaces. Eclectic at first glance, the designs are, upon closer inspection, timeless and versatile.
Each collection is a vibrant mix of colors, textures, shapes; every item is made to complement and complete a variety of looks. The products are easily available online but are also distributed through trade shows and other events.
For its 2023 collection, Tina Campos Jewelry envisions molded forms, energetic color palettes and playful novelties as part of its overall aesthetic. Plans for a new shoe and bag collection are underway, as well.
Discover more from Tina Campos Jewelry here.