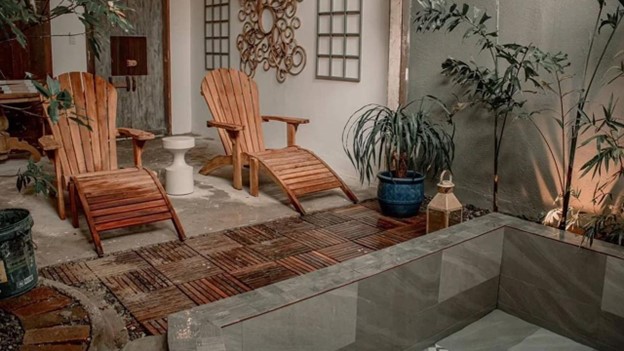 Guagua may just be your next design & travel go-to this summer
by Earnest Zabala
Whether it's a planned getaway or a spontaneous, need-a-break-from-the-city weekend escape, look no further than Guagua, Pampanga. Inside a quiet, sprawling lakeside property that used to be the hub for manufacturing export-bound furniture, lies some of the best staycation places that are a mere 2.5 hours drive from Manila.
Aiming for a luxe-filled mini-vacation? Then step into one of The Venta Suites Marrakech-inspired chambers and revel in its well-appointed sophisticated surroundings. Housed in a repurposed wood kiln-drying warehouse, each luxurious suite comes with its own dipping pool.
For a vibe closer to home, Fabrika Villas definitely wows with its Balinese aesthetics. "An old factory reimagined as a getaway," Fabrika has 6 villas to choose from whether you're a snug twosome or a happy bunch of six. It comes with its own private garden and a private outdoor tub.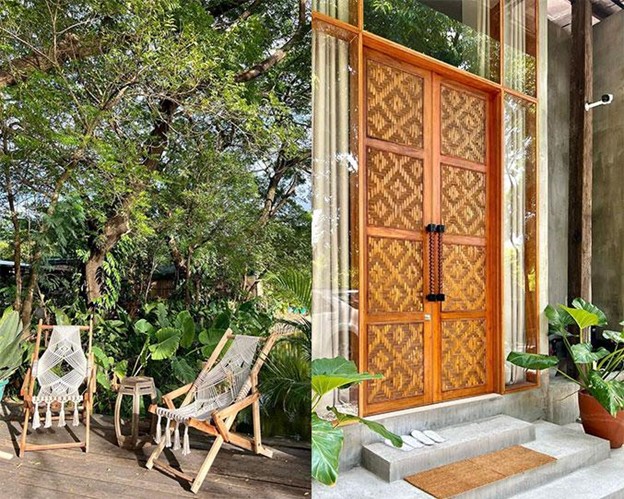 The Hardin Bed and Breakfast meanwhile only has one villa that's good for four people. In essence, you have the whole property to yourselves. With a more rustic ambiance, The Hardin is a plantita's delight as it is filled with lovingly-tended plants that are also for sale, lucky you!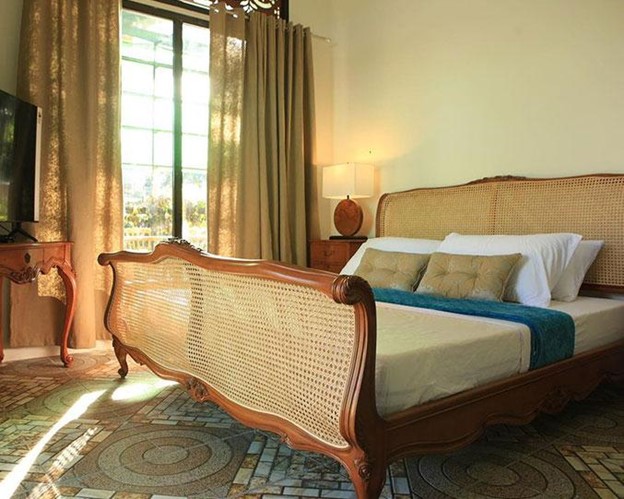 Finally, there's the family-friendly Planta Betis with its 2 villas that come with 2 bedrooms, a private lanai, and their own pool. The master's bedroom has a gorgeous king-sized sized classic bed with solihiya weaving. With its serene and charming atmosphere, it's a great way to unwind and relax with the brood.
Only have enough time for a day trip?
Fabrika Villas has a restaurant that serves delicious meals. Don't forget to try their Pork Sisig. This is Pampanga, after all! Then head down to nearby Rural Bar & Cafe for dessert and a cup of coffee. A literal watering hole, this picturesque bar also has a wonderful selection of hard drinks and cocktails.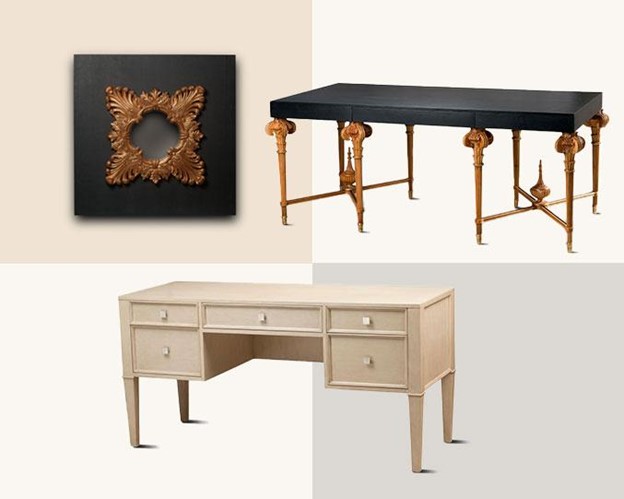 All furniture used in the various areas is proudly Betis-made specifically by the artisans of JB Woodcraft of the Bituin family, a generation-old furniture maker that also runs the various properties.
Chosen from an extensive family collection, each piece is carefully chosen not only for its excellent craftsmanship but also to evoke a particular feeling within the space. The wonderful news is that if you were moved by a piece, you may be able to bring it home with you. Just ask one of their staff if it's for sale. If not, they can refer you to JB Woodcraft for consultation. If pressed for time, you may also visit their booth at the upcoming Mania FAME exhibit this October.