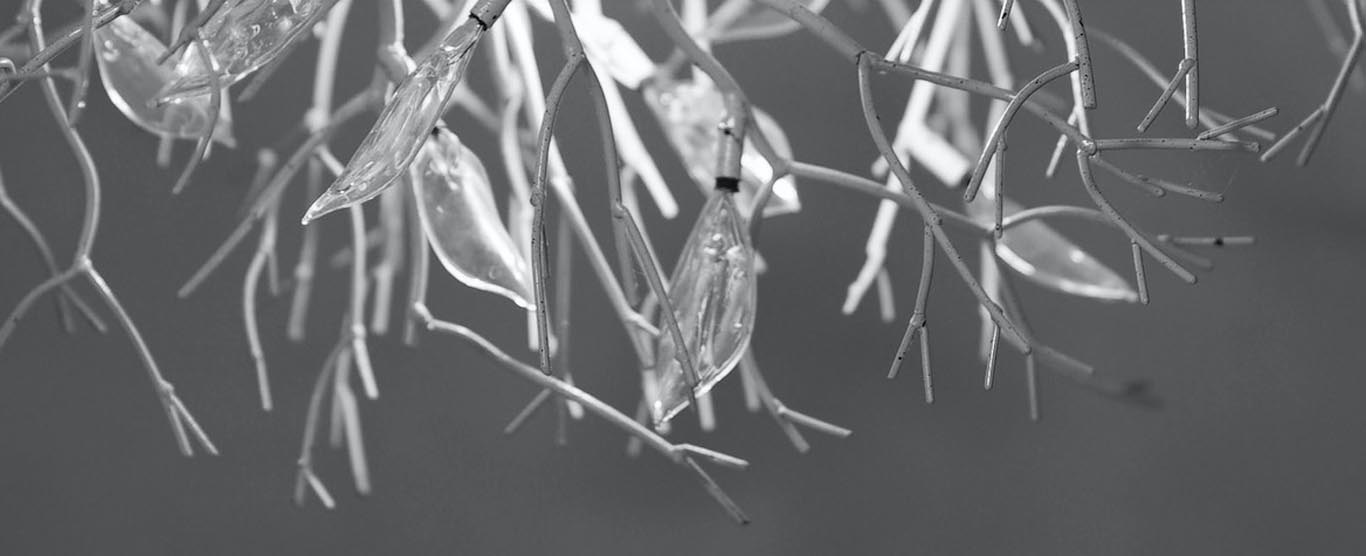 The Language of Metal
MCCA Industrial Corporation's president and lead designer Miguel Carlos Aguas, or Mike to those who know him, traces his company's beginnings to a rented garage inside an old rice mill in the sleepy town of Porac in Pampanga. That was sometime in the 80s, when the budding entrepreneur was still working for his father's hollow block factory, while spending his free time in the garage cum studio tinkering with tools and materials. It was there where he started creating various objects, mostly furniture, for the residents of the American military bases in Subic and Clark.
In 1990, Mike was already subcontracting wrought-iron pieces with ambitions of exporting his own designs. This lead to the birth of MCCA the following year, formalized with its registration as a corporation. By that time, the self-taught designer already figured out a favored medium that would define his illustrious practice.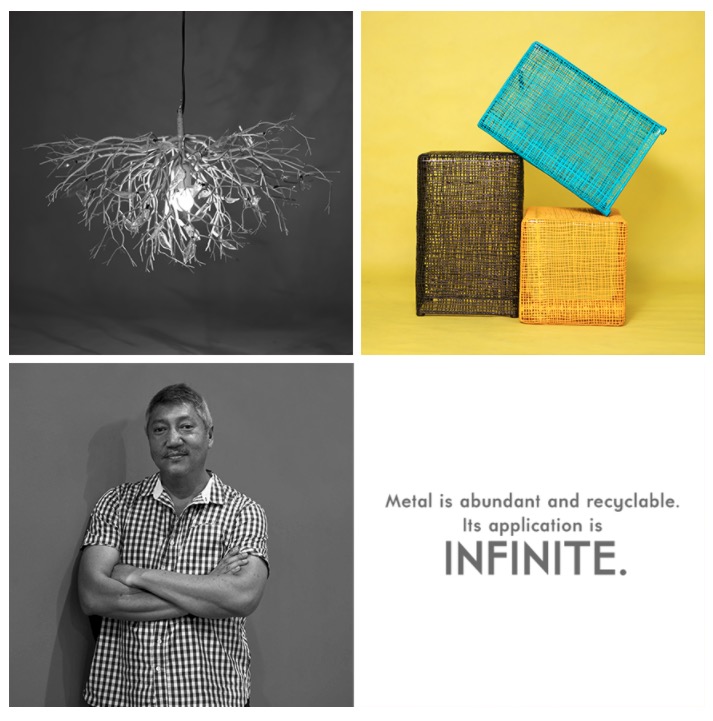 Clockwise from top left: A drop light of gathered twigs; a set of indoor/outdoor metal stools;
MCCA's founding president and chief creative, Mike Aguas.

"Metal is abundant," Mike said of his choice, "and it's also recyclable, meaning there's no wastage." More than that, he was drawn to the material's flexibility. "It's application is infinite," he reasoned.
With expansion in mind, he continued to develop MCCA's manufacturing capability by purchasing special machinery and investing in his work force. This strengthened his backend and enabled Mike to realize his creative potential, receiving his first Katha Award from Manila FAME for best product design in 1993. Numerous awards followed, including a Hall of Fame citation in 2009.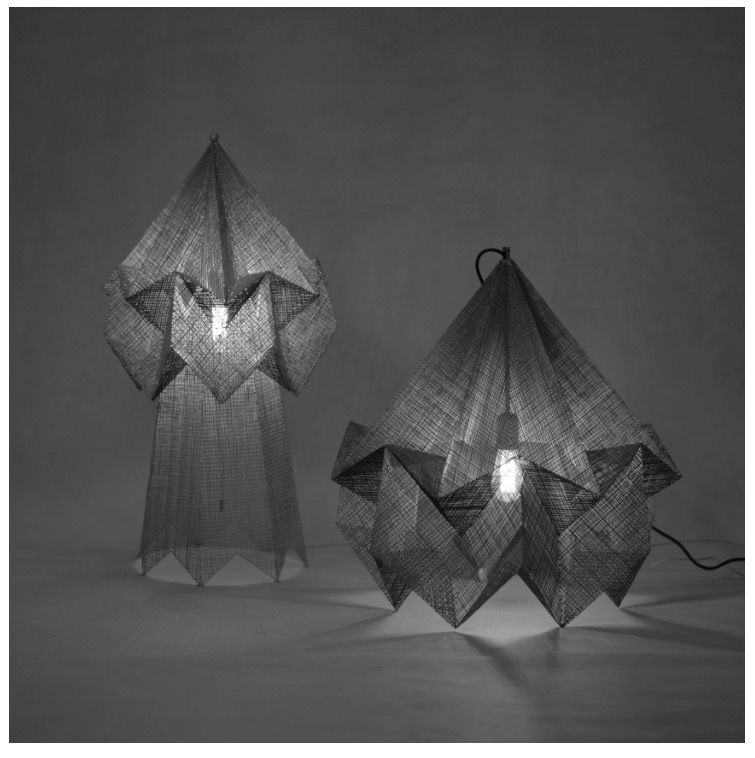 Origami-inspired drop lights made by welding panels of pressed wrought iron, seen at Manila FAME October 2018.
"We have a strong focus on the design aspect of the business," Mike explained. "It's a good experience, especially when we hear feedback from clients, not just about the design but regarding prices as well. And we take their comments and reactions seriously."
His designs are largely informed by his life outside of the factory as an avid sportsman and nature-lover. The Angler lamp series is a nod to a favorite hobby. Mike has created lamps, mirrors, and other table top items inspired by the seascape he has explored extensively as a scuba diver. Trees have also been a constant theme, appearing as a dramatic stand for an outdoor table, and as an all-year-round accent piece that can be simply decorated with Christmas trimmings for the holiday season. All these motifs are expressed through meticulous forging techniques applied to metal.
In recent years, MCCA's design vocabulary has been enriched with collaborative endeavors, among them a capsule series of tabletop accoutrements co-created with the help of Manila FAME's consultant Detlef Klatt, as well as a surreal chair designed by the artist Leeroy New.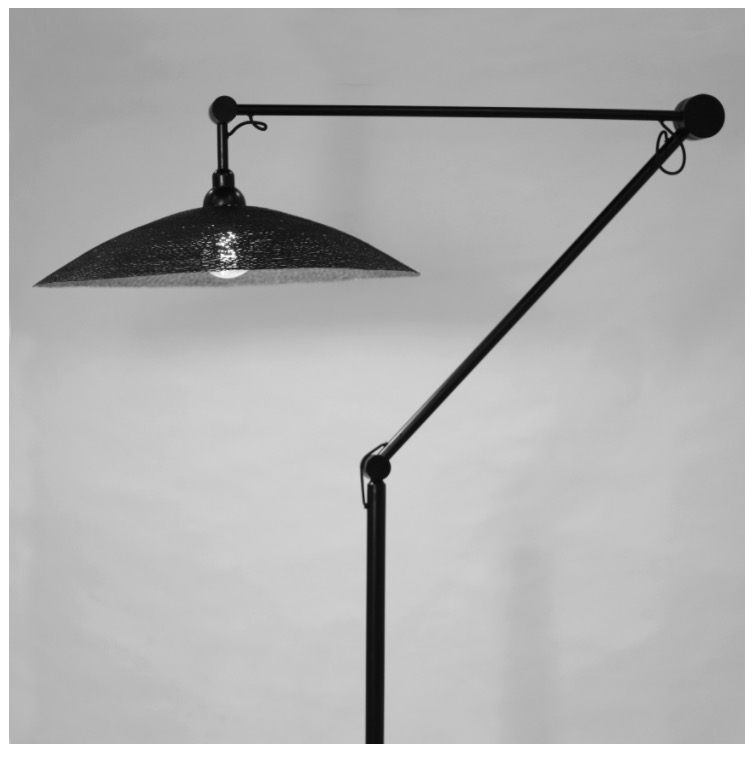 The Angler lamp with articulating arm, design by Mike Aguas.
Decades since his humble start, Mike hasn't lost his enthusiasm for his craft. "Everyday when I wake up, I'm still excited to go to the office," he exclaimed, "it's my daily routine."
There are also bigger dreams to pursue, such as imparting his craft to Pampanga's underprivileged youth, as well as residency programs for designers and artists. Through these initiatives, Porac's native son can perpetuate a deeper understanding of, and an appreciation for, the language of metal.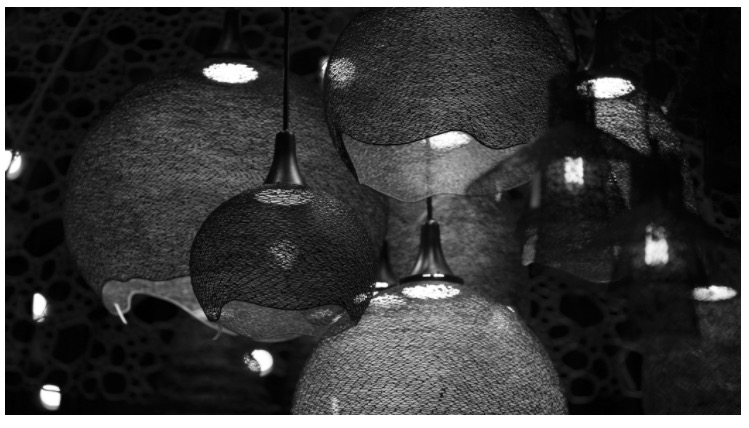 Drop lights displaying MCCA's distinctive volts pattern, seen at Manila FAME October 2018.
Top photo: A detail from the Twigs drop light reveals MCCA's glass-blowing capability which complements its metal forging techniques.
CONTACT INFORMATION

Lorna Lumanlan
Finance Head

63 45 4361786
vulcanresources.2015@gmail.com
www.manilafame.com/mcca
Manibaug, Libutad,Porac, Pampanga, PHILIPPINES