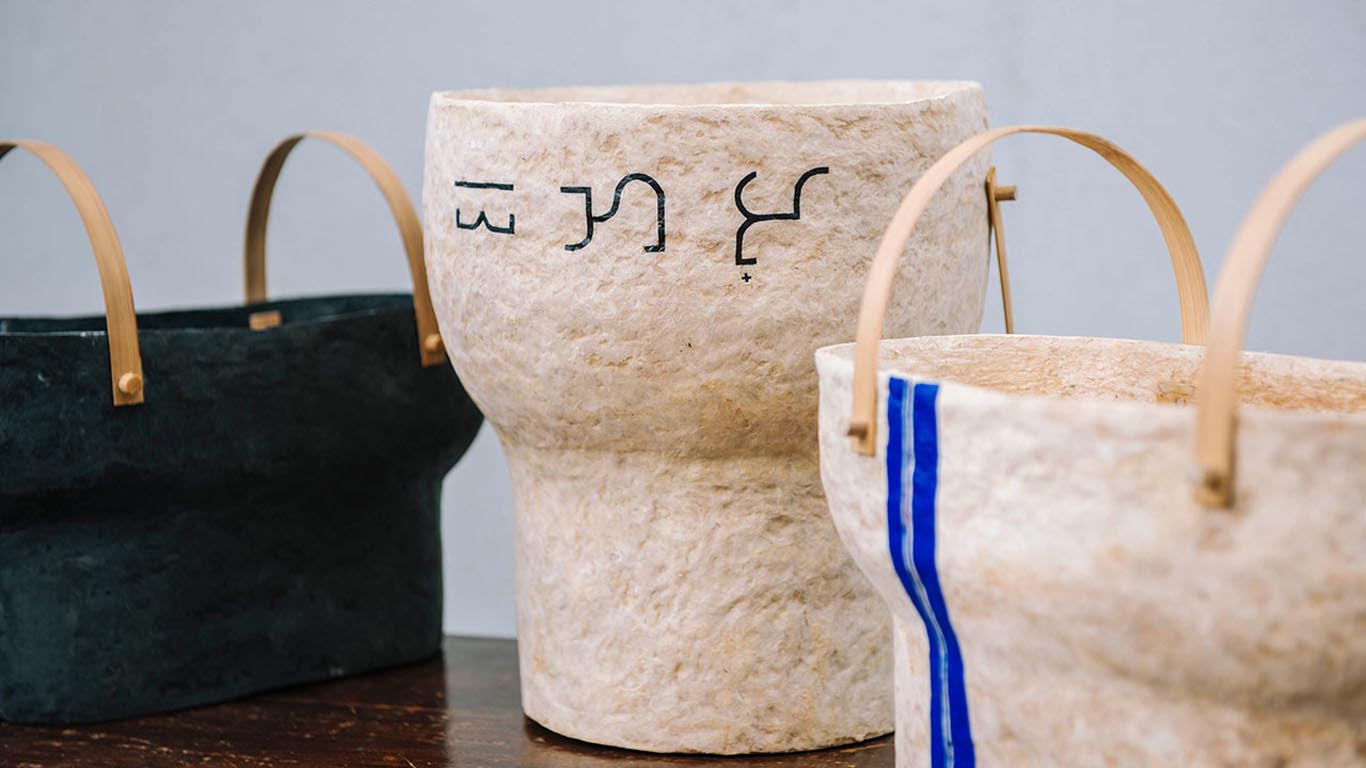 Sustainability, Serendipity and Sophisticated Design
With a growing concern for the environment, industries are constantly rethinking the way they produce their products, including design and manufacturing processes. Two homegrown brands, Nature's Legacy and INDIGENOUS, are at the forefront of this green movement and have been for decades. Blessed with the rich natural resources of the Philippines, both companies are proponents of sustainability through the inventive ways they make use of raw materials and their discards, proving that eco-friendly designs can be sophisticated, too.

In 1999, Nature's Legacy, a Cebu-based manufacturing enterprise, serendipitously came across what would now be its flagship raw material, Naturescast. The award-winning material was created from the mounds of botanical debris that would blow into their province-based factory, which was surrounded by greenery. As was customary for Filipinos then, these types of waste were discarded through burning. "My wife said, wait, don't burn it. Let's do something about it. Let's grind it, shred it, color it," recalls the brand's founder Pete Delantar.

That same year, they launched products like containers and planters, using this material practically created out of waste, in Germany's Ambiente fair and their collection gained interest from international buyers. "To our surprise even in 1999, we were already—by accident—practicing green manufacturing," Delantar shares, "Once you get into the business of sustainability, there's no going back." Today, Naturescast is made into panels, acoustic boards, and even furniture; its finer grits can be used for garments and fashion accessories.

Considering the afterlife of each of their products has become one of Nature's Legacy's core values and continues to evolve its sustainable journey through material innovation. Joining their pioneering Naturescast are three other unique raw materials: Stonecast is made up of crushed natural limestone, Nucast is made of recycled paper composite that can mimic most natural textures, and Marmorcast, is a combination of high-grade polymer and polyester resin. This newest high-shine material features prominently in their latest designs of serveware and lighting elements that show off a vibrant, eye-catching finish with its array of rainbow hues.

Handmade tree-less paper baskets and planters by Indigenous
INDIGENOUS, on the other hand, is an enterprise whose humble beginnings were forged in founder Lolita Cabanlet's kitchen with a fruit blender and homemade paper. Taking inspiration from and honoring the raw materials cultivated by the indigenous people of their home province of Cagayan de Oro, INDIGENOUS has built an empire of tree-less paper-based products produced with fair-trade and ethical practices.

What began as a simple hobby has become a line of stationery, packaging elements, home accents, and lighting fixtures, all proudly composed of found-in-nature materials. Some of these include paper clay (made of abaca fibers and white clay), leather paper (faux leather made with paper), pinyapel (paper made with pineapple leaf discards), and buri (palm midribs). These materials have been fashioned into durable pieces, like fruit bowls, vessels, and planters, and have evolved aesthetically throughout the years with creative manipulations like paper stitching, as seen in the brand's candy-colored drop lights.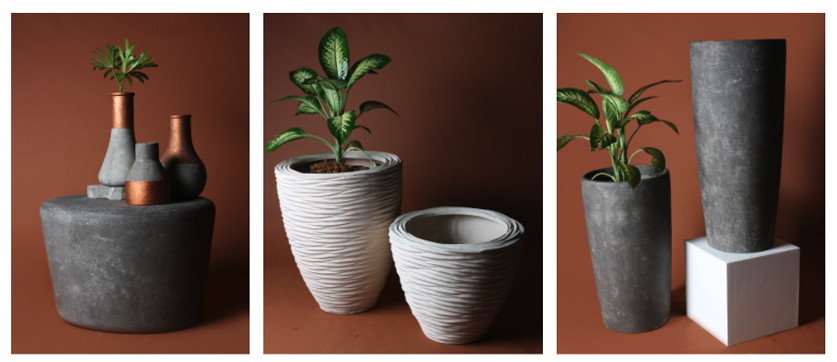 Stonecast vases and planters by Nature's Legacy


Built on a commitment to the environment as well as her community, Cabanlet shares the struggles of purveying a sustainable enterprise, "INDIGENOUS is an advocacy as it is a business. There were thousands of problems met during the first 15 years of business because awareness level was then very low. It was only during the past 9 years that the business reached a profitable level when the demand for environment-friendly and plastic-free products gained popularity. Today, the sustainable route is the trend."

More of how form meets function in these sustainable designs on MOM (Maison&Objet and More) available until September 2021 on mom.maison-objet.com, and on Manila FAME's new digital platform, FAME+, on fameplus.com beginning 22 October 2020.