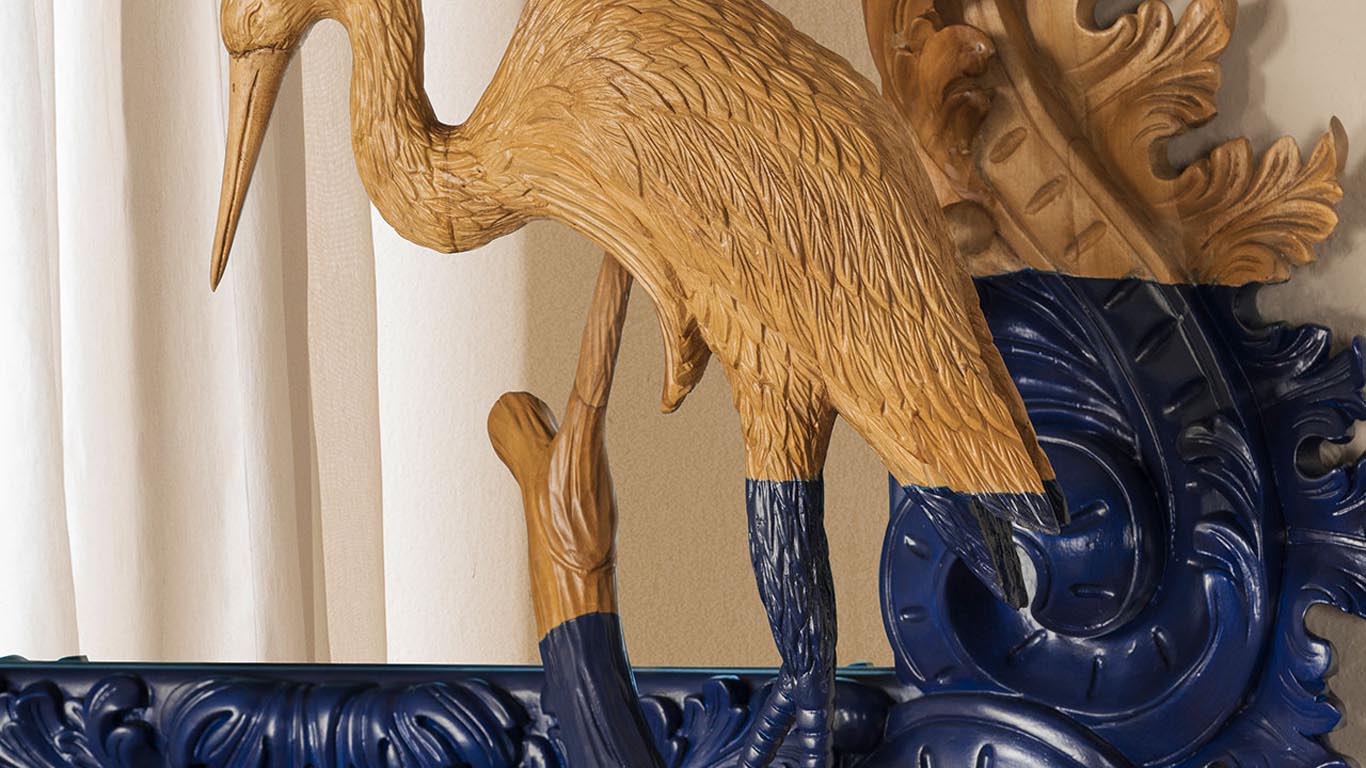 Handcarving's Bold Bravura
"The wood dust runs through my veins like blood!" exclaims JB Woodcraft creative director Leslie Bituin-Mendiola, who grew up playing around in the factory of their family-owned business that specializes in intricately hand-carved wooden furniture. Founded in 1972, and named after Bituin-Mendiola's father Jose Bituin, JB Woodcraft is a pioneering Pampanga-based furniture business that has expanded to three other sister companies specializing in various furniture expertise and finishes.

What sets JB Woodcraft apart from other hand carving trades is its skilled craftsmen's ability to chisel wood into ornate filigrees or flowers in bloom with ultra-realistic detail, breathing life into every piece they create. From a throne chair adorned with a carved out flowing curtain, to a baroque-style console table with a 22-carat gold accent to further up its grandeur, palatial residences and royal households count as destinations for some of JB Woodcraft's masterpieces.

Ultra-ornate carving may be the focus of JB Woodcraft's one-off works, but exploring more modern strokes prompted the brand's spinoff label jb+. Inspired by the various designs produced in collaboration with designers Rita Nazareno and Gabby Lichauco for the collective participation of the Philippines to the September 2019 edition of Maison et Objet, jb+ reimagines its legacy of woodcraft for an audience with more contemporary sensibilities.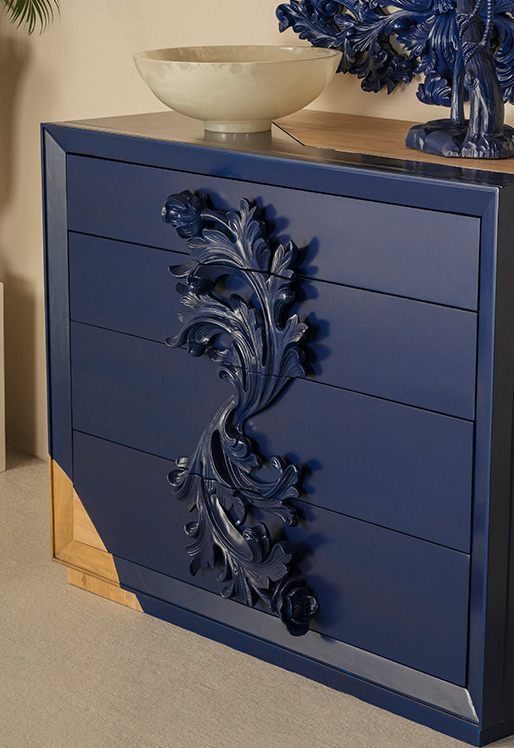 jb+ wooden dresser and decorative pieces by JB Woodcraft


Much like its classic and traditional creations, jb+'s assembly of updated furniture and home decor present like art but are emboldened with modern tweaks. Standout designs like a mirror framed with intricately carved roses seem romantic and delicate, but a wash of black paint lends it an edgy slant. Column stools and trays in both black and natural finishes give its European influences an of-the-moment spin.

Working with creative duo Nazareno and Lichauco once again for a fresh offering this year was something Bituin-Mendiola looked forward to. "This team has been very, very easy to work. The pandemic may have stopped us from meeting personally, but video calls were fun and exciting as we unwrapped more crazy and great ideas," she shares. "I will not forget when one of my workers stared at me blankly when I explained to him a product's new finish! But the JB team was able to pull it off with flying colors."

The current collection features a Klein Blue color-blocked application on several pieces like the Eric chest of drawers embellished with a hand-carved filigree for drawer pulls and the Philippe mirror bordered with an elaborate frame. Ombré finishes, meanwhile, were applied to smaller decorative accents like floral wall hangings and even picture frames.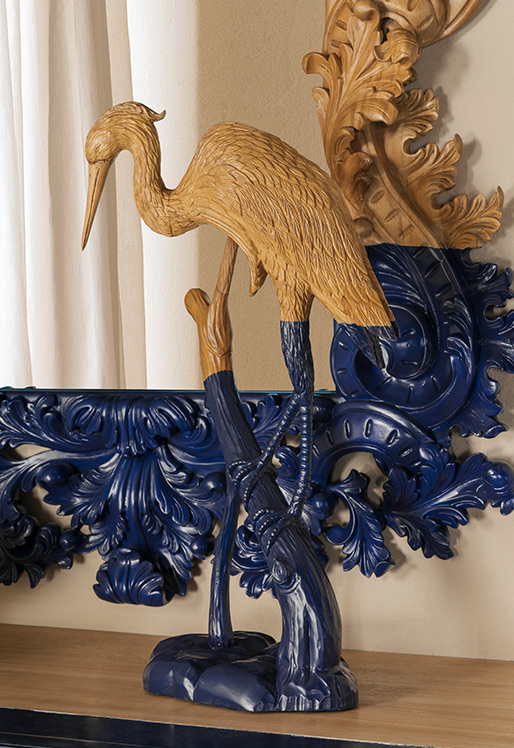 jb+ wooden dresser and decorative pieces by JB Woodcraft


Be inspired by jb+'s latest collection on Maison et Objet's MOM (Maison&Objet and More) accessible online through mom.maison-objet.com until September 2021, and on Manila FAME's digital platform, FAME+, on fameplus.com, beginning 22 October 2020.