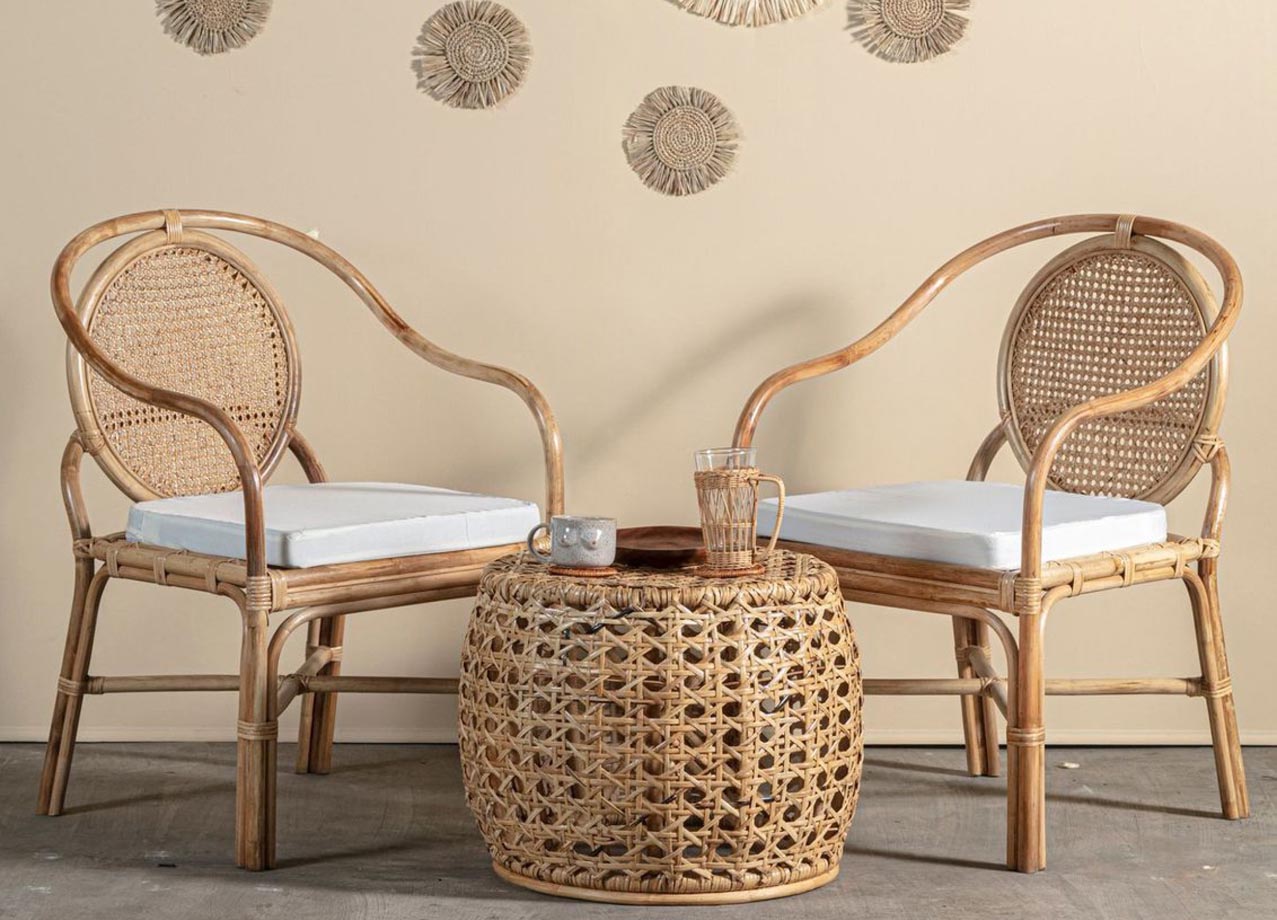 Nesting Essentials with Filipino Warmth
Tahanan Furniture literally creates a home for contemporary Philippine-made pieces
The dramatic shift to indoor living almost 24/7 in the past year has made everyone more acquainted with their homes. What used to be a landing pad after work and play has now become our essential haven and safe space.
With this sudden desire for nesting, there is a heightened demand for locally available furniture and accessories. Filipino manufacturers have addressed this demand by ramping up production and creating new designs. Tahanan Furniture is one such manufacturer, creating comfortably chic pieces made of rattan, abaca, and other Philippine materials.
Contemporary styles with nostalgic touches
The furnishings from Tahanan come in contemporary designs that are perfect for urban homes and condos, but have distinctly old-school-Filipino touches and accents. They have curved rattan shelves that are reminiscent of the almarios (pillow racks) found in ancestral homes. Their Mana Buffet Table, with its panels of delicate solihiya (chaircane) weaving, has subtle, Art Deco lines that echo the vibe of a pre-war Manila. This modern-Filipino collection has a very comforting, cozy, yet up-to-date feel about it.
These pieces live up to the company's name—Tahanan—which literally means "home" in the Filipino language. Their team explains that they intend to "craft consciousness in the Filipino home with bespoke furniture and curated home goods made by different Filipino artisan communities." And the furniture details reveal that each piece—many are made-to-order and take three to four weeks of production—is handmade with traditional methods, such as heat-bent rattan, binding strips, and hand-woven baskets and mats.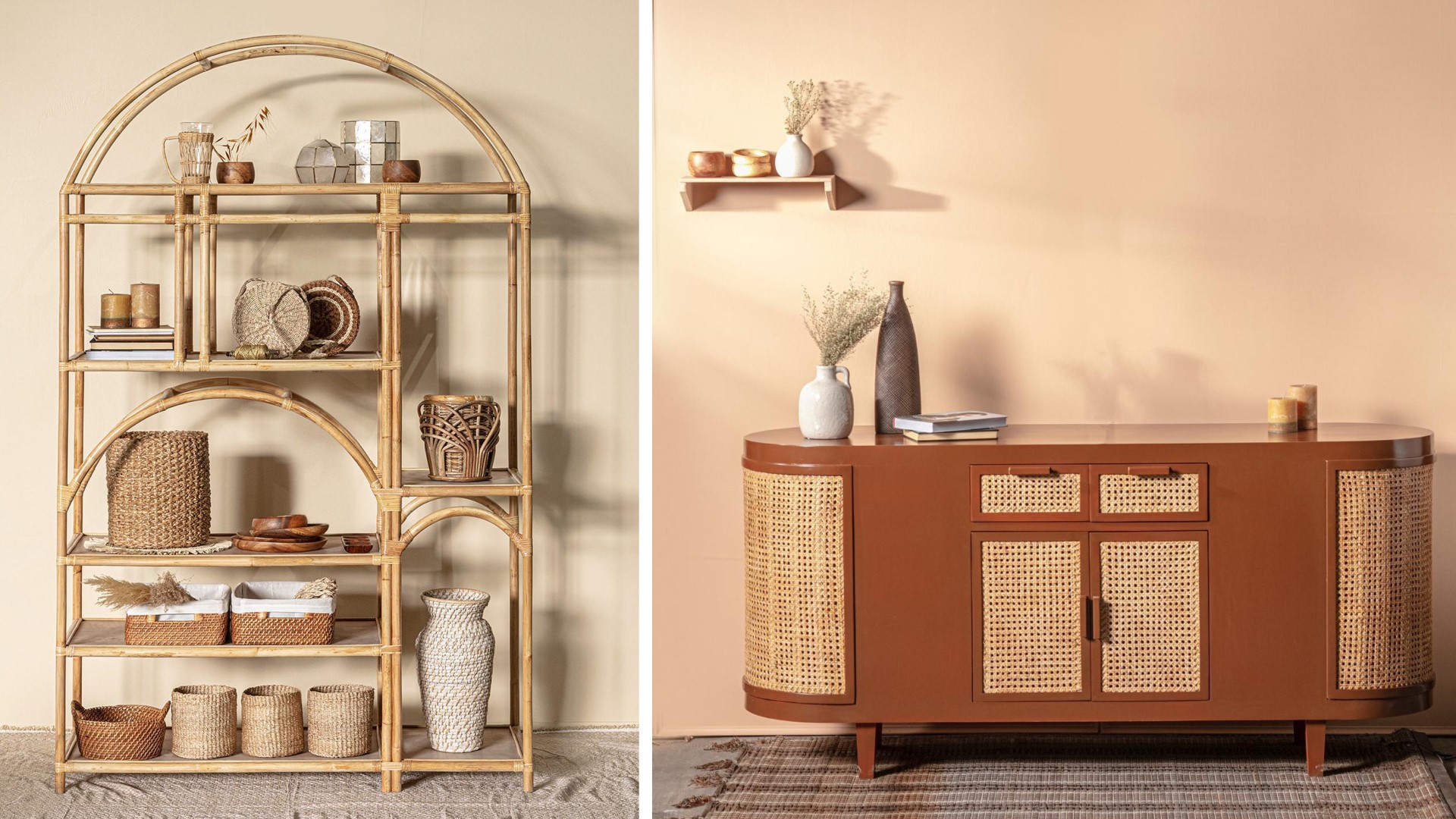 Tahanan Furniture's Thea Castro shares that the market appreciates the warm, familiar, yet contemporary style of their pieces. "Our Paraluman Shelf (left) and Mana Buffet Table (right) have been our best-selling pieces for our 'Things You Call Home' collection. The Paraluman is a playful, open display shelf that can house all your treasures, and the Mana Buffet is a curved-edge solihiya buffet table."
Community collaboration
Tahanan also puts its community to the forefront, partnering with various groups throughout the country. "For all our home goods, we collaborate and partner with different artisan groups for the production," says Tahanan's Thea Castro. "A community in the mountain province in Cebu has been producing all our rattan trays, planters and fruit baskets. We also have partners in Daraga, Albay, who weaves our abaca jars and our bestselling Abaca Table Lamp. For our Tahanan Coco planter and Anahaw partner, we partner with weavers in Nueva Ecija."
Aside from Cebu, Albay, and Nueva Ecija, Castro shares that they are broadening their knowledge of Filipno materials, and at same time, working with partner communities for their future collections. These include collaborations with artisans in Basey, Samar, which is known for their banig (woven mats), and Ilocos region for their inabel (woven indigenous fabrics).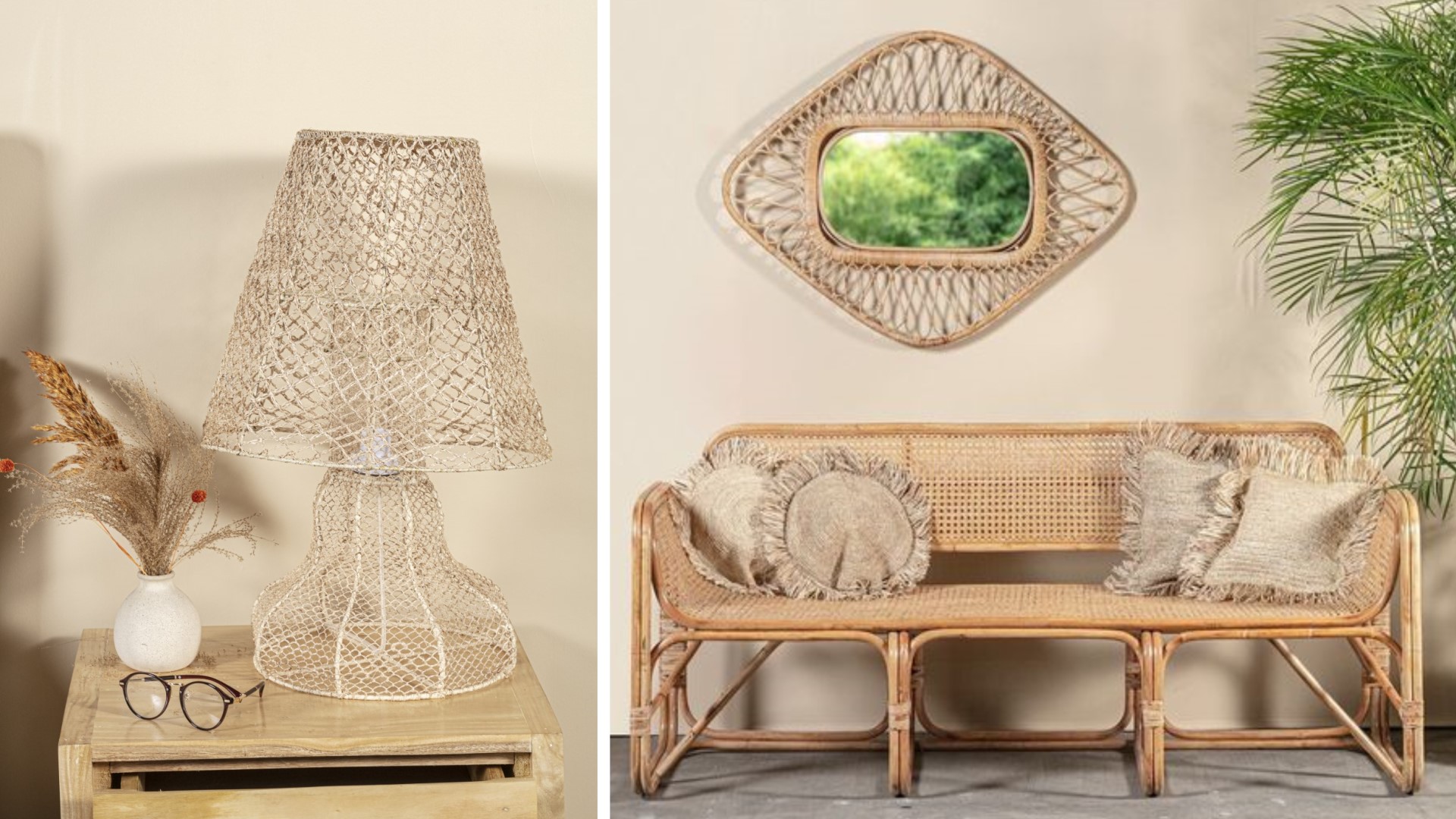 Tahanan works with artisans from various communities around the Philippines, using their indigenous materials. Their popular Abaca Table Lamp (left), which is a transparent play on the traditional lamp silhouette, is woven in Albay. The Gunita three-seater sofa uses rattan cane and an airy, solihiya weave.
Giving furniture a second life, for the Circular Economy
Aside from having a sub-brand called Bahay-Bahayan (translated roughly as "playhouse") which has a collection of children's' furnishings such as bassinets and playpens with a rustic Filipino touch, Tahanan goes one step further by creating the Tahanan Flea Market, wherein homeowners can consign and have their old furniture re-designed and up-cycled.
"Tahanan Flea Market revolved around the idea of the lifecycle of our furniture; every furniture is designed with purpose, long life, and quality," explains Castro. "Tahanan Flea Market aims to support the Circular Economy in the furniture industry by repairing, repurposing, and redesigning secondhand furniture. The flea market collaborates with customers of Tahanan to help their secondhand furniture find a new home. And we give discounts to customers who are open to collaborate with the Flea Market."
The life cycle for a customer's journey through the Tahanan Flea Market starts with the consignment of their old furniture. Next, Tahanan restores or redesigns the piece, and then markets and sells it online. It's a win-win situation for everyone, and nothing goes to waste. The furniture comes full circle literally—a happy ending and a new home for every piece.
Photos courtesy of the brand