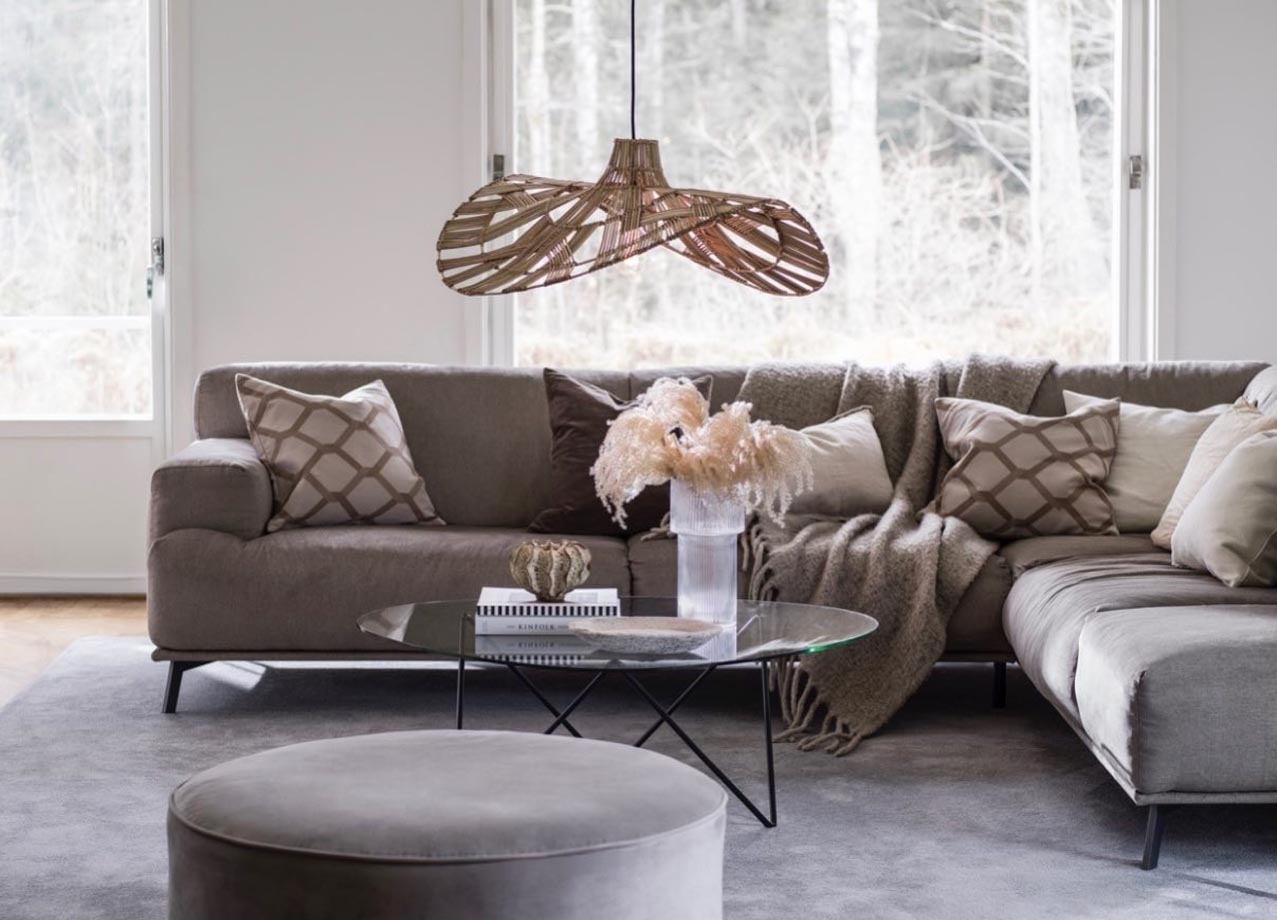 This Stylish Lamp Seen in Scandi Interiors is Made in Cebu
You may have already spotted this popular pendant lamp—simple, streamlined, and usually rendered in wicker or rattan weave—as it can be seen in almost every trendy space, from celebrity homes to designer restaurants and cafés. The beauty of this lamp is that it can go with almost every design style, from sleek minimalism to Post-modern interiors.
What used to be a staple only in tropical resort homes, the woven or natural-material lamp, with its simple and handmade form, is now the pendant lamp of choice for many designers. An article by IMM Cologne (International Furniture and Interiors Fair – Cologne) predicted this type of lamp as one of the top lighting trends for 2021: "We will see the focus on nature continue into the coming year…lamps made of high-quality cellulose have an elegant aesthetic appeal. They are joined by materials such as bamboo, linen, and many species of natural wood, which create a calming and cosy atmosphere even when unlit."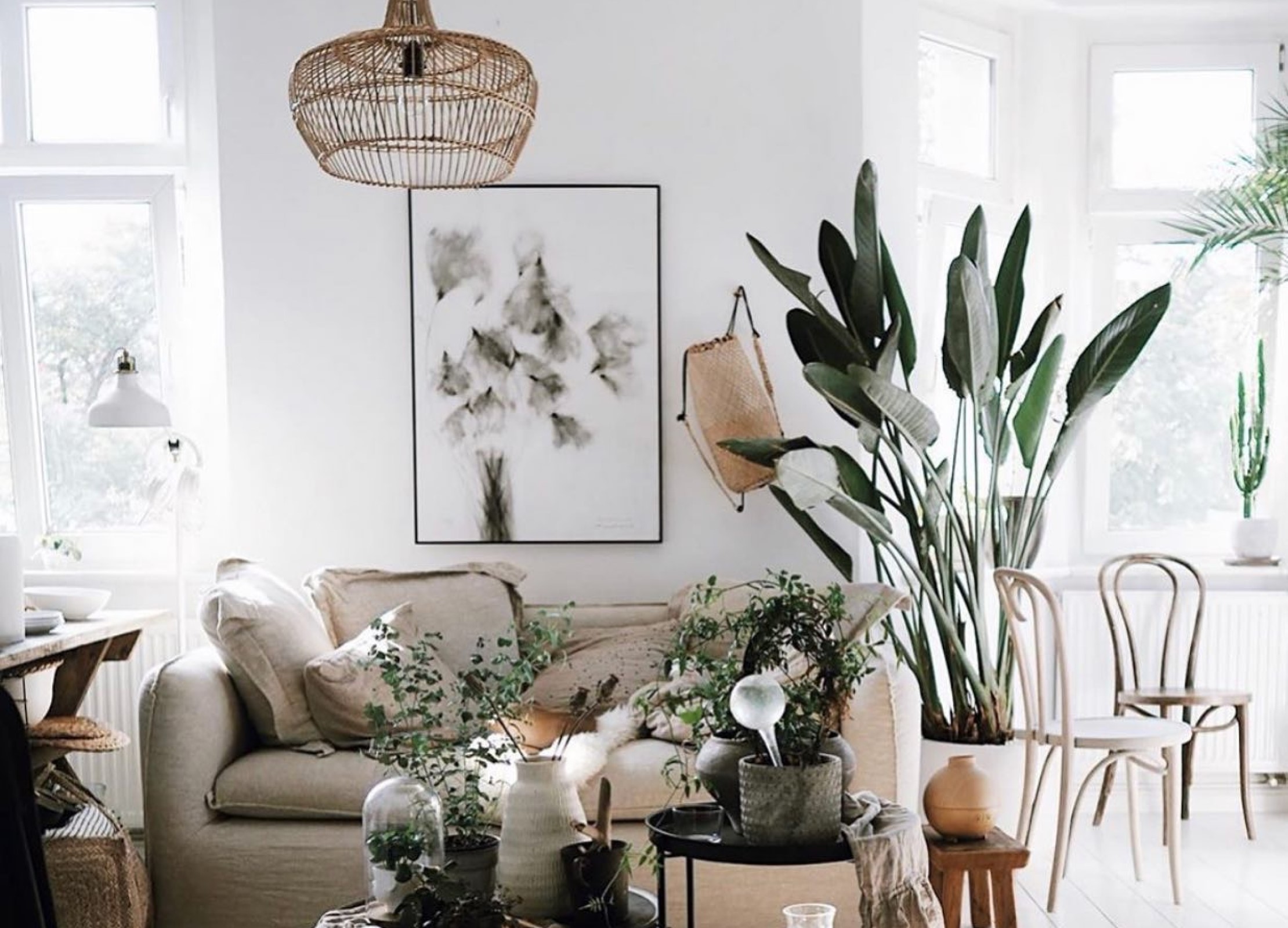 Arte Cebuana's Kisha Lamp (above), along with the Wella Lamp (top main photo), are ubiquitous lighting fixtures in Scanidinavia and Europe, going with the international lighting trend for natural, woven lamps.
Cebu style in other countries
This trendy lamp may be seen all over the world, but some of it have been created in the heart of Cebu, a dynamic and creative province south of Metro Manila, by Arte Cebuana. The Cebu-based company, which has been in operation since 2005, has produced lamps that have graced international interiors as far as Scandinavia. Mona Padilla, their general manager, discusses how their brand goes beyond pure style with production practices that are sustainable and beneficiary to local communities.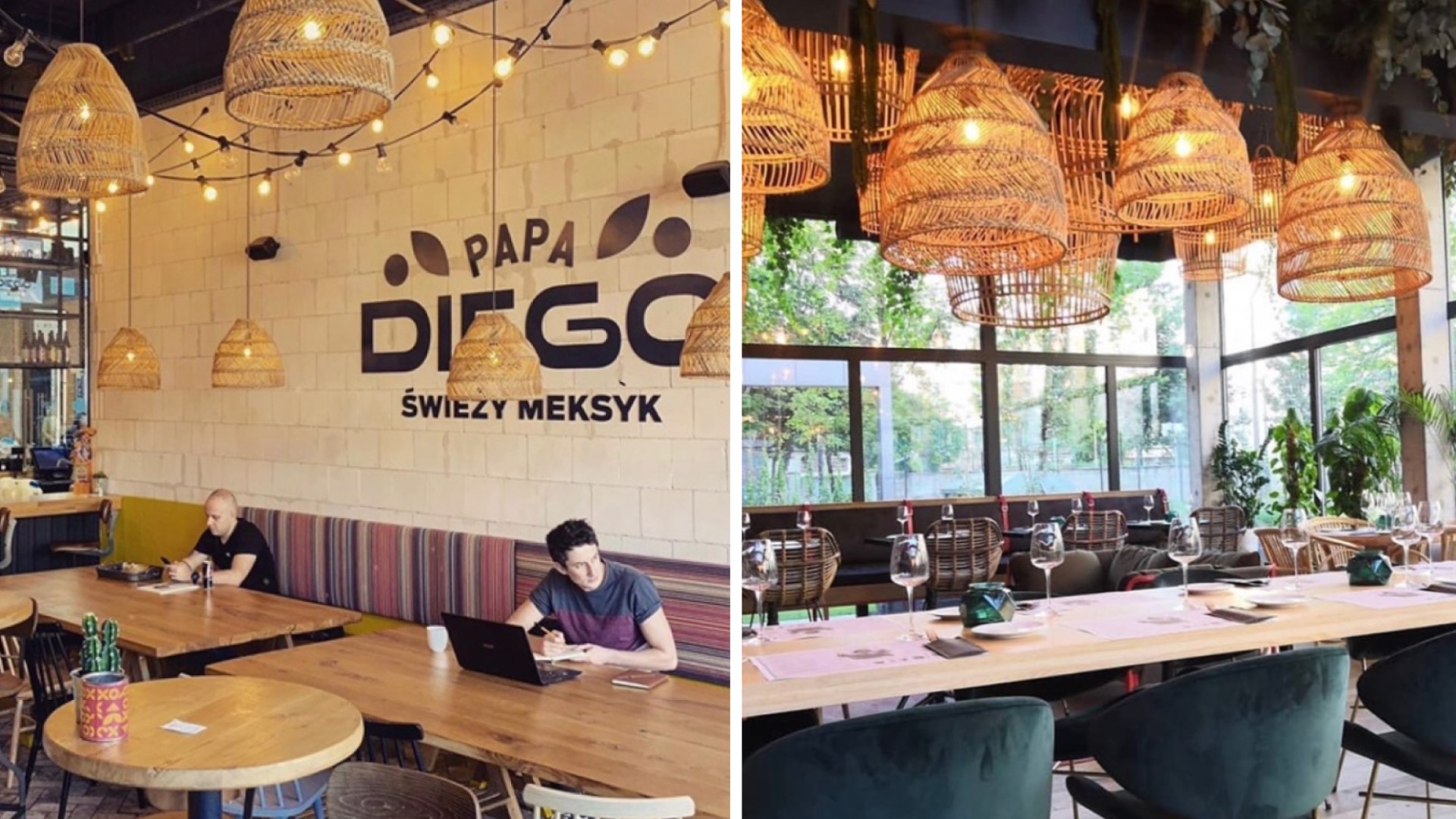 These two photos show the versatility of the Mara Lamp: the woven lamps look perfect in a hip, urban Polish café (left), and in a trendy, high-end restaurant (right).
Sustainable materials, mindful practices
Arte Cebuana lists themselves as a "socially conscious manufacturer of high-quality, medium-priced lightings," and focuses on the use of natural and sustainable materials in their lamps.
Their use of buri fiber, rattan, raffia, abaca, and lampakanay, woven into simple geometric or sculptural shapes for their shades, produce lamps that are both timeless and natural, yet fresh and modern at the same time. This versatility is evident in one of their bestselling pendant lamps, the Mara Lamp, which looks just at home in both a bohemian, downtown Polish café, and in a high-end, fine-dining restaurant.
Another mindful practice of the company is their active support of their weavers. "Our weaving operation is supported by 150 weavers located in different municipalities and mountain barangays in Cebu Province," Padilla explains. "Our lamps have provided work to their families. Thus, the families will be able to afford to send their children to school through their earnings from weaving. We have been providing them continuous work throughout the year."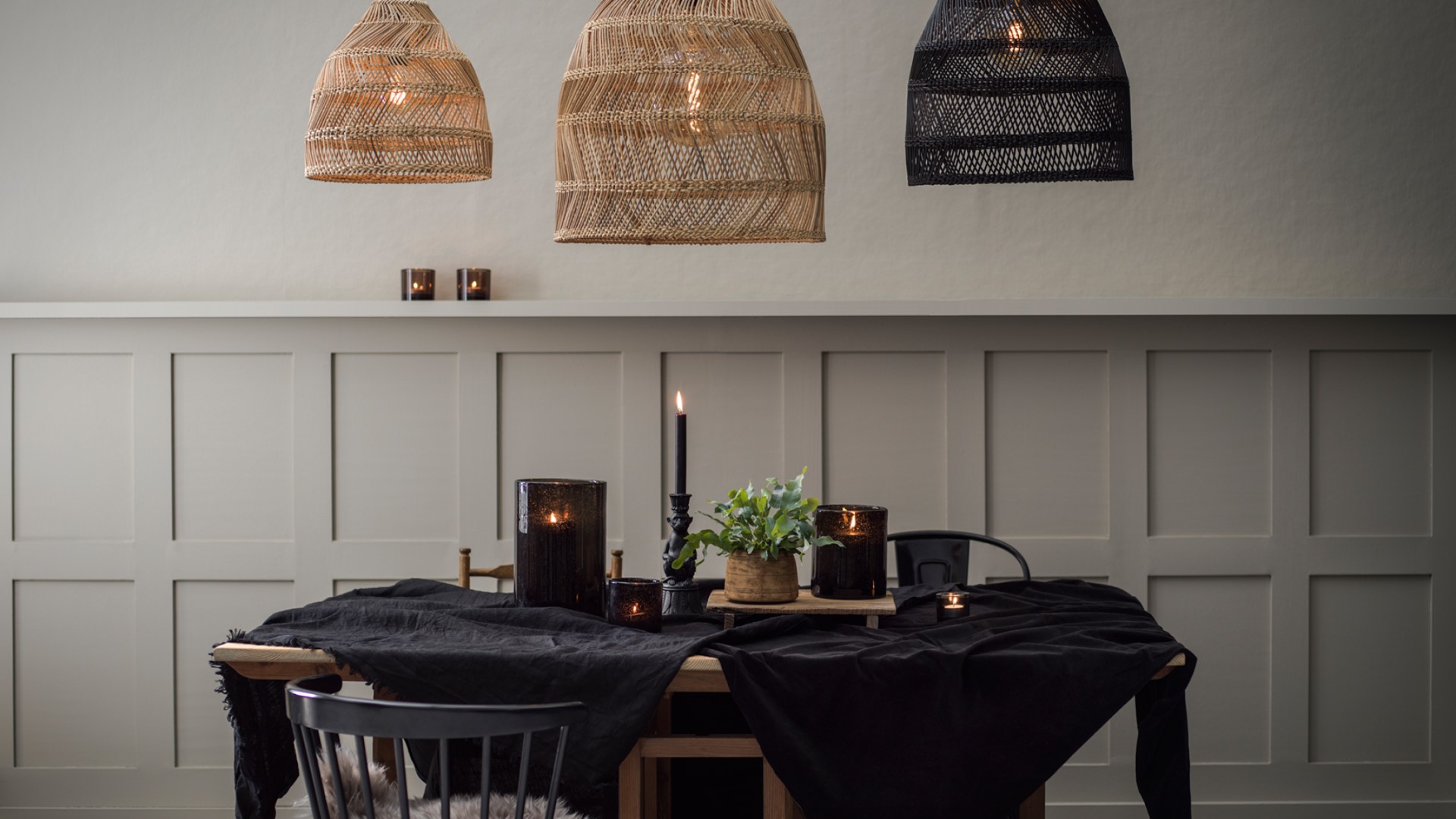 Arte Cebuana's bestselling pendant lamp, the Mara, in natural and black finishes.

A brighter outlook, despite challenges
One of the biggest challenges of many exporters during the pandemic were the lockdowns in provinces where their supply chain of materials could be found. "There has been a scarcity of materials and [delay] in delivery due to the harvesting of raw materials, which have been a challenge to our farmers at source because of the granular lockdowns…and farmers opt to do other work instead of harvesting," Padilla relates. "[Though] our market is quite steady despite the pandemic."
In spite of the challenges, Arte Cebuana regularly exports to Japan and Europe, and continues to partner their sub-contractors even in their product and research programs, for the benefit of the whole. Which means we will still be seeing this trendy, woven lamp around, for many years to come.