MAN OF STEEL
It seems that metal is always on Jude Tiotuico's mind. As creative head and CEO of Industria Edition, a company based in Bacolor, Pampanga, he focuses on metal furniture and décor, all with a raw and organic, yet decidedly modern feel. But in the beginning, his company manufactured for others—it took some brave experimentation for him to strike it out (pun intended) on his own.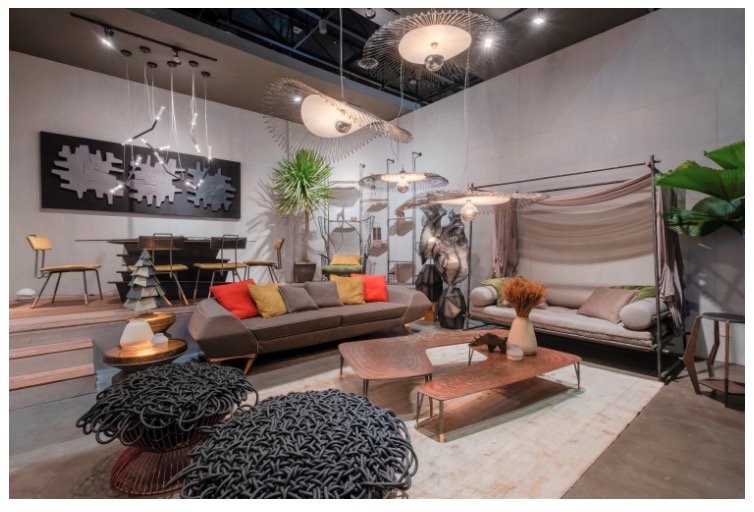 Part of Tiotuico's new collection shown at Manila FAME includes (from left to right) the Pancit Luglog (noodles) stools of rubber tubes and metal, the streamlined Hudson Sofa, and the Beatriz pendant lamps, which were inspired by Flamenco dancers' skirts.
A spark of creativity
"We were doing designs for other companies in the 1990s. I tried my hand at designing my own stuff, and we were able to get some buyers," Tiotuico recalls. "In the early 2000s and around 2013, the branding effort started, and that's how Industria began as well. With the help of [designers] Kenneth Cobonpue and Budji Layug, we joined the international shows to feature our metal designs."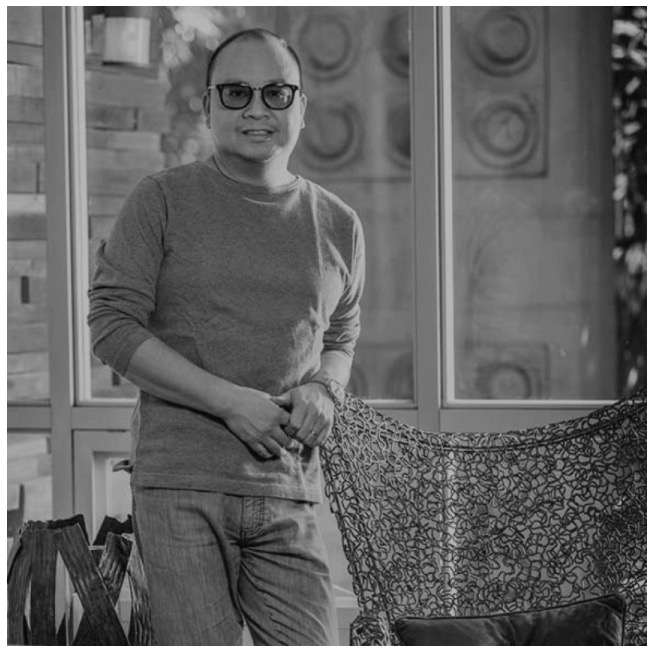 Industria's Jude Tiotuico explains that the company continues to evolve not only with trends, but with buyers' needs. "We want to explore and extract new designs from organic shapes and forms. This is what Industria is known for."
Soon after, Industria gained ground, exhibiting at Manila FAME and at Salone del Mobile, winning Katha Awards for furniture, booth, and product designs. And in 2018, Tiotuico opened Industria's Metro Manila showroom in Greenbelt, Makati.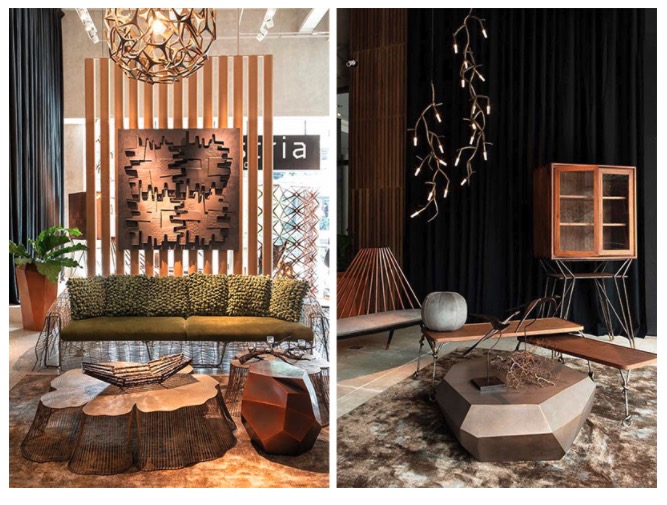 Their new showroom, located at the ground floor of the Residences at Greenbelt in Makati City, provides a venue to showcase Industria's pieces aside from their Pampanga factory. From left: the Oui Oui Sofa; at right, Raggia Seat and Cubico Table.
Championing Filipino design
One of the ways that Tiotuico pushes metal as a material is to collaborate with various Filipino designers, who make their own iterations of it in their pieces. Layug, interior and furniture designer Eric Paras, industrial designer Lilliana Manahan, and artist Leeroy New all have various interpretations of these pieces for Industria.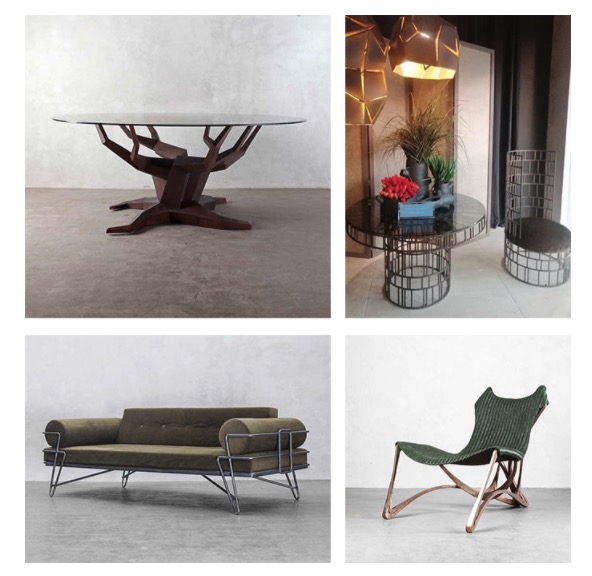 Industria collaborates with different designers for their pieces. Clockwise from top left: Molave Dining Table by Budji Layug; a new 2020 collection by Eric Paras; Loopy Chair by Tiotuico, Jurgensen sofa by Paras.
Organic-modern, and other influences
Metal is often considered cold and stiff, but Industria strives to add a warm, organic touch to it via design. "We try to extract new designs from organic shapes and forms, so we play around with that. And then we still have the inspiration of mid-century, a bit of Art Deco, and of course, nature. It's always a mix of all those three," Tiotuico explains.
Part of the new collection are these Indigo Floor Lamps (at left), collaborated with young designer Mirei Monticelli, who makes the ethereal Banaca (banana-abaca fiber), which they tie-dyed and mixed with Tiotuico's metal base.
"For this collection, we wanted to show a new Industria, so we've added a bit of color, veering a way a bit from the bronze-y, although we still have some bronze and brass finishes," he continues. "We're going into more pewter and colors and we wanted to explore the other shapes and forms wherein Industria is known for."
[CONTACT DETAILS]
INDUSTRIA EDITION
Telephone no.: +63920- 978-8211
Email: sales@industriaedition.com
URL: industriaedition.com
Instagram: @industriaedition