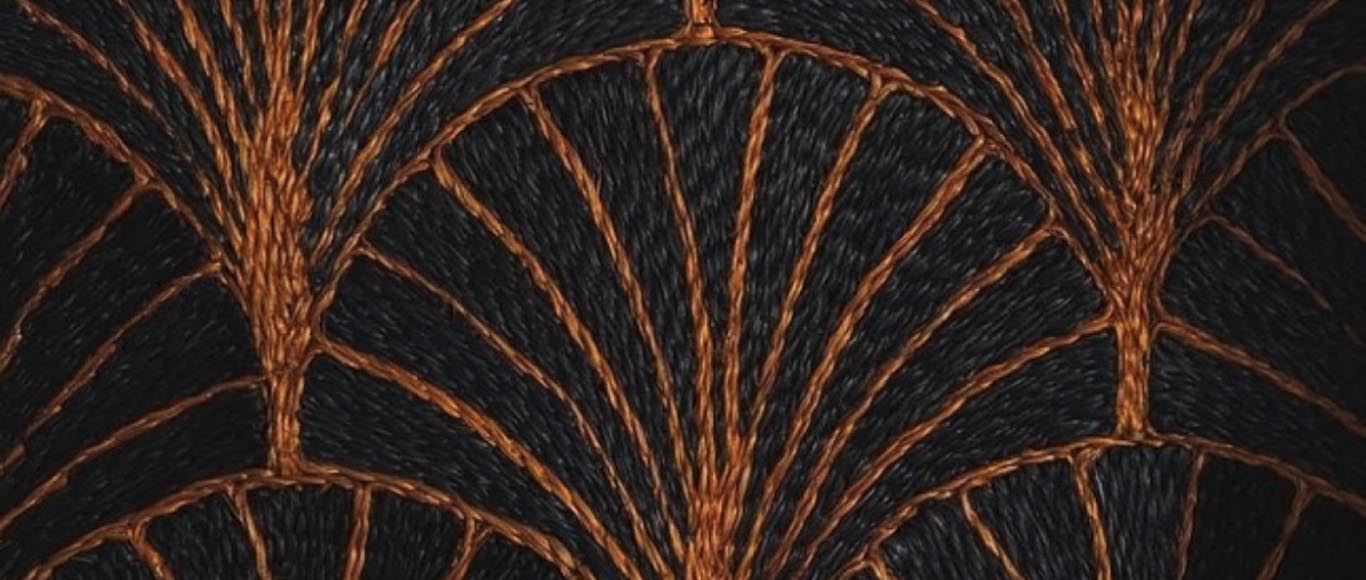 Magic Carpet Ride
One cannot speak of Bicol, a southern region of Luzon, the largest island in the Philippines, without any mention of abaca, a natural fiber considered the strongest in the world.
It is in this part of the Philippines where Anne Hernandez decided to establish Weavemanila, a business which makes use of this indigenous material to create high quality, handmade abaca rugs and carpets. There is also some sentiment behind the reason for choosing this location: her grandmother hails from Bicol.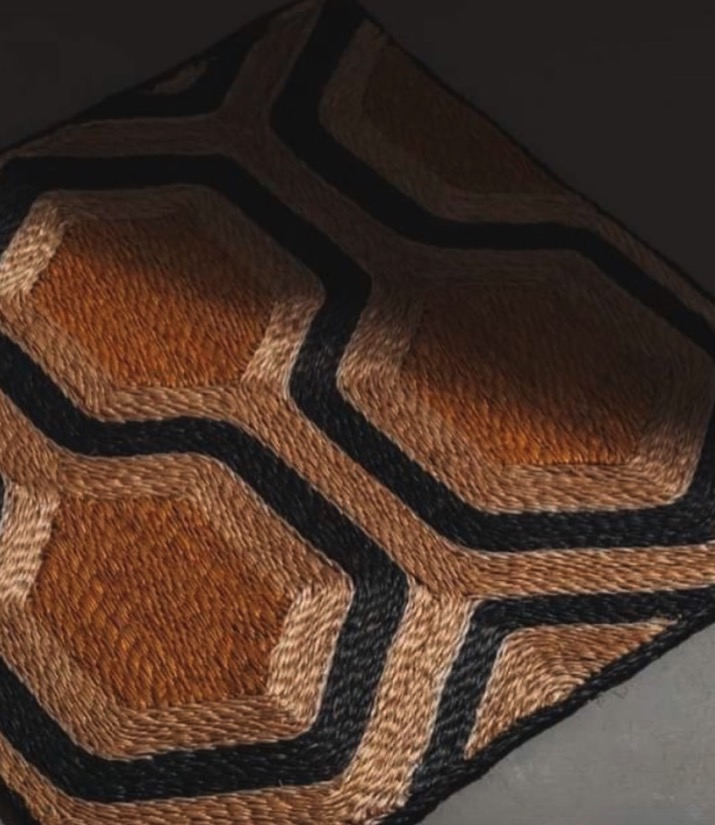 The Phage Design from Weavemanila's Artweave Abaca Collection was featured at the at the Maison et Objet show held last September 6 to 10, 2019.
Organic and natural
From Weavemanila's 2,000-sqm production and storage facility, weavers churn out a variety of rugs and carpets, from thick-woven area rugs to flat-woven wall-to-wall carpeting. There are four natural colors to choose from, exhibiting the organic beauty of abaca in any application.
Bespoke color selections of abaca are also available, which can be made into a placemat or any unique design. The more intricate weaves can be used to make a modern carpet, for instance, a Marilyn Monroe-inspired Artweave. Stripes and patterns also become a possibility, thanks to innovative weaving processes.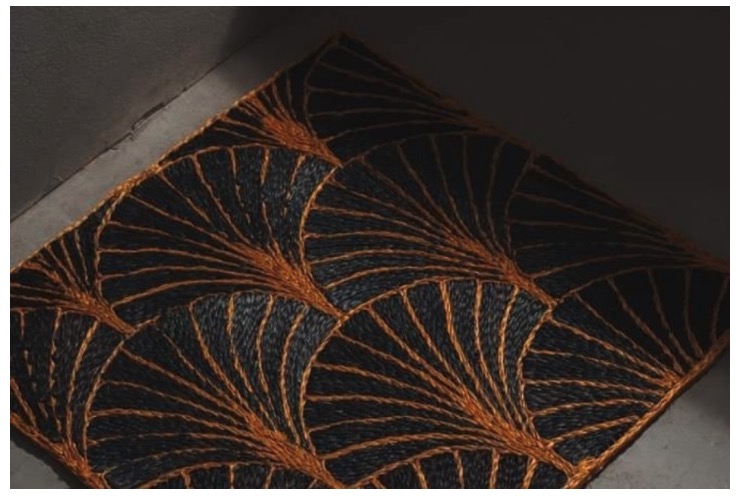 Another intricate rug pattern featured at Maison et Objet, at Kindred: A Design Collective curated by Rita Nazareno and Gabriel Lichauco.
Paris and beyond
Showcasing the natural beauty of abaca and the centuries-old tradition of weaving in local communities, Weavemanila has caught the eye of the international market. In 2017, Weavemanila was part of Design Philippines in the Kindred: A Design Collective exhibit at the prestigious MAISON et Objet Paris. For four consecutive years, Weavemanila has also been an exhibitor at Manila FAME.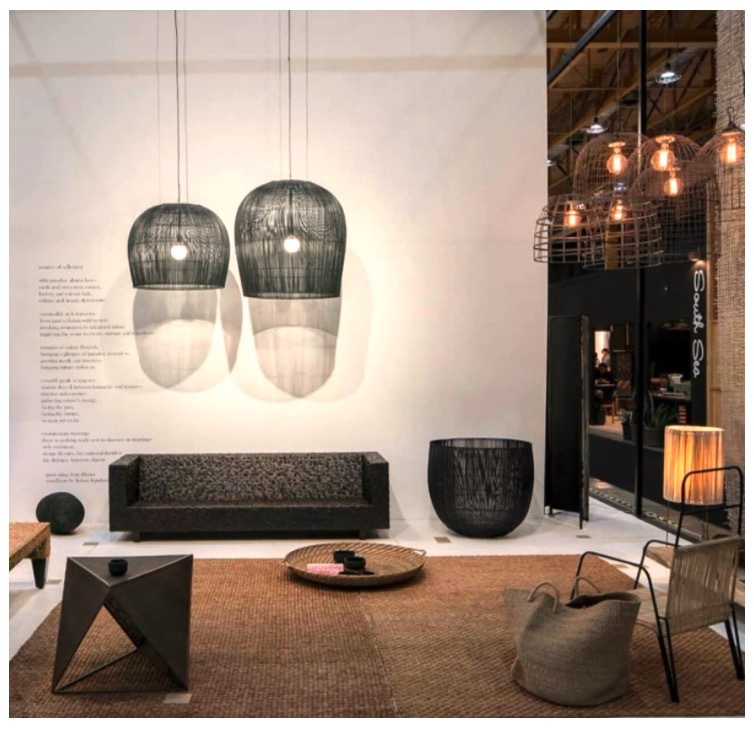 Weavemanila was also part of the New Generation Weaves exhibit created by renowned, Paris-based, Chilean designer Nelson Sepulveda at Manila FAME in 2016.
Design firms in the United States, Europe, Australia, as well as other countries around Asia form Weavemanila's international clientele. Needless to say, Weavemanila is a favorite among local designers and homeowners as well, counting Empire Designs Philippines, co-exhibitor Artesania Furniture, and Manila FAME design consultant Nix Alañon as their clients.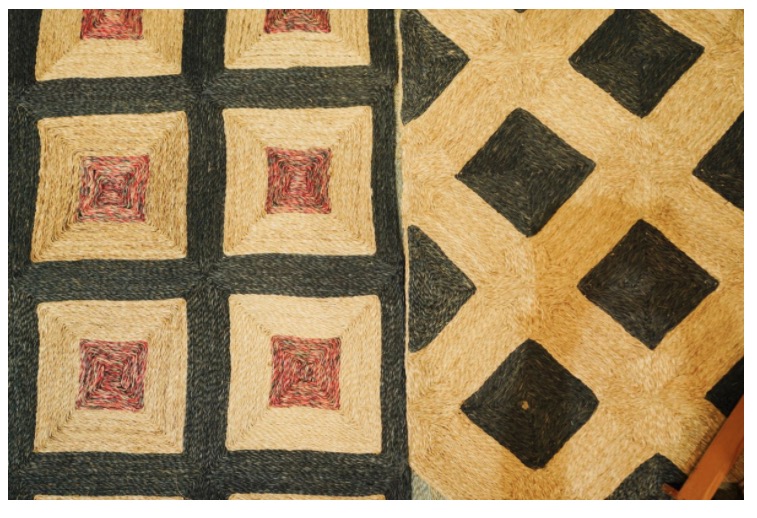 Weavemanila's handwoven rugs feature both thin and thick-weave variants. Seen here are two of their "Squared Tiles" collection of patterns.
After only a few years, Weavemanila has accomplished what it first set out to do, and more. Not only has it kept the weaving tradition alive among local craftsmen, it has also put the spotlight on a proudly Filipino product, with the global market as its audience. More importantly, Weavemanila has become instrumental in uplifting the lives of its weavers whose families are finally brought out of the cycle of poverty.


Watch how a Weavemanila craftswoman creates a handwoven rug in this video:
WEAVEMANILA INC.
Telephone No.: +63 02 7618 9362
Email: inquiry@weavemanila.com
URL: weavemanila.com
Facebook: Weavemanila Abaca Carpet and Rugs
Instagram: @weavemanila_inc