CONTEMPORARY COOL
Once you get past Albero's factory gates in Pampanga, a province located north of Metro Manila, you'll be in for a surprise. For nestled within the industrial compound is a tiny, light-filled showroom that looks almost like a young couple's modern, urban pad.
It comes as no surprise that Albero is the brainchild of Lance Tan, son of furniture makers of Pampanga export company Las Palmas. Like his parents, fine craftsmanship and attention to detail and quality are all instilled in his new brand, but adone with in a fresh and modern way.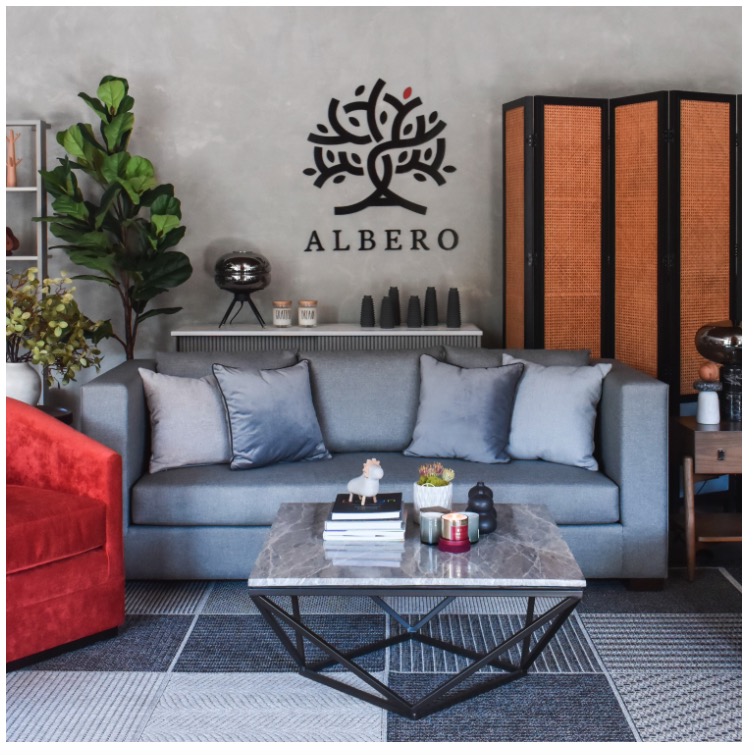 The Rocco collection of Albero is a modern interpretation of the roots of the Filipino furniture industry. From left to right: Rocco Accent Chair, Gaël Coffee Table, Alison Sofa.
"I consider it to be a blessing to have supportive parents working in the same industry. Following their footsteps (literally), since I was a child as they did rounds in the factory, made me and my siblings fall in love with design even more," Lance relates. "I never feel obliged to the whole concept of furniture and interior design. Rather, I consider this as my passion."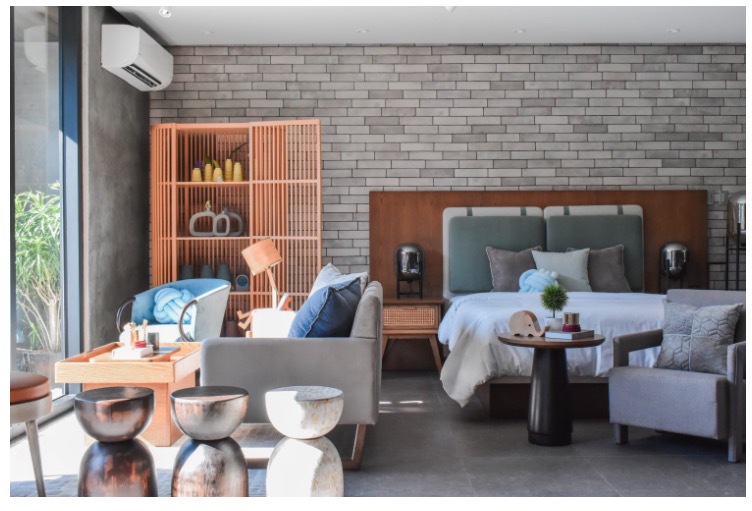 The airy showroom of Albero showcases Filipino-made furniture with a clean, Scandinavian aesthetic. In foreground: Pogo Wooden Stools. In background: Teacup Chair, and the customizable Clement Bed.
Lance runs Albero along with Isabel Lim and his sister Leyenne Tan as creative directors of the brand, along with a pool of designers who bring their concepts to life. Their furniture pieces are versatile, but never boring—contemporary and sleek forms fit for a hip and modern lifestyle are tempered with finely crafted touches, like solihiya (woven cane) inserts, bent rattan, and hand-finished surfaces.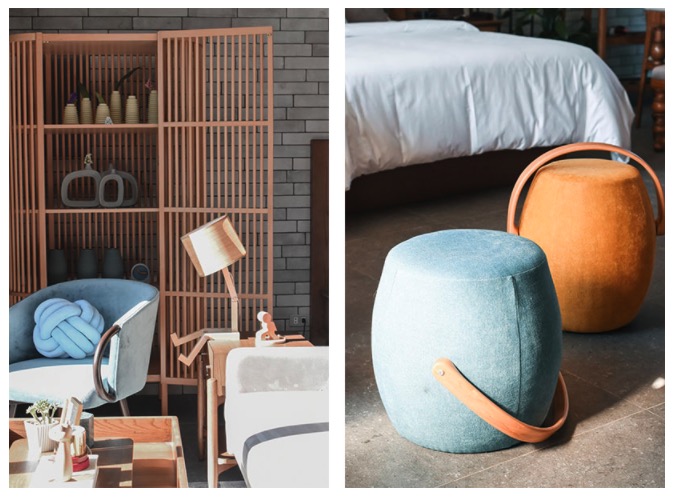 The Freeda Cabinet makes for a visually light storage option; these Dersi Barrel Stools are easy to tote from one room to another.
"Albero caters to markets across generations. With timeless pieces that embody Albero's design philosophy, focusing on clean lines, subtle curves, and the beauty of the natural wood," Lance says, describing their furniture collections which have been recently exhibited at Manila FAME. "'Albero' is Italian for 'tree,' as the business primarily used sustainable end-cuttings of wood to create something new and breathe life into living."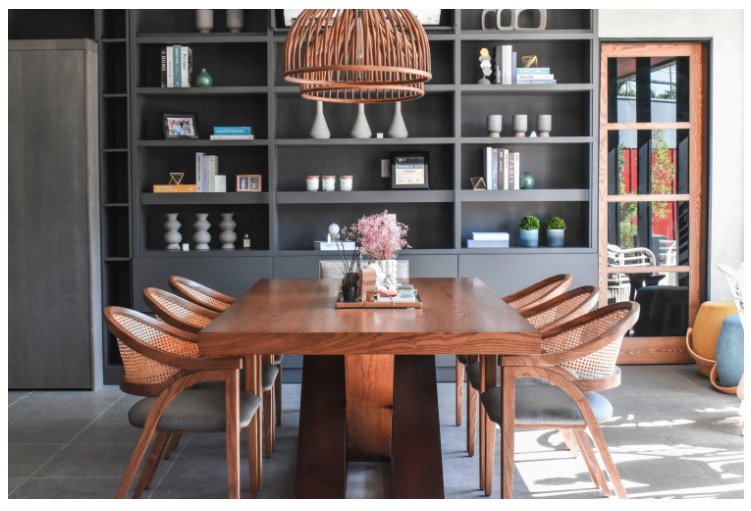 The Marcus Dining Table paired with woven cane Agatha Chairs and Aster Rattan Pendant Lamps for a resort-type vibe.
Aside from their line of furnishings and decorative accessories (most popular of which is the Awit at Laro collaboration with interior designer Bambi Mañosa), some of the noteworthy products include customized, built-in case goods and modular storage that are perfect for city homes and condos, like the kitchen that disappears behind cabinet doors.
Lance stresses that like most of the pieces, they go beyond mere aesthetics to create furnishings that are fit for specific lifestyles. "Albero is a brand that revolves around the value of life and how it should be shared with the people we love," he says. "The pieces we create are more than just items of mere utility, but symbolize the family and how furniture create a home that welcome memories."

[CONTACT DETAILS]

ALBERO
Mobile: +63927 014 8135
Email: contact@albero.ph
URL: albero.ph
Instagram: @alberoph
Showroom addresses by appointment
2-1 Magalang Avenue,
Mabalacat, Pampanga

Ground Floor Algo Center,
162 LP Leviste Street,
Salcedo Village, Makati City