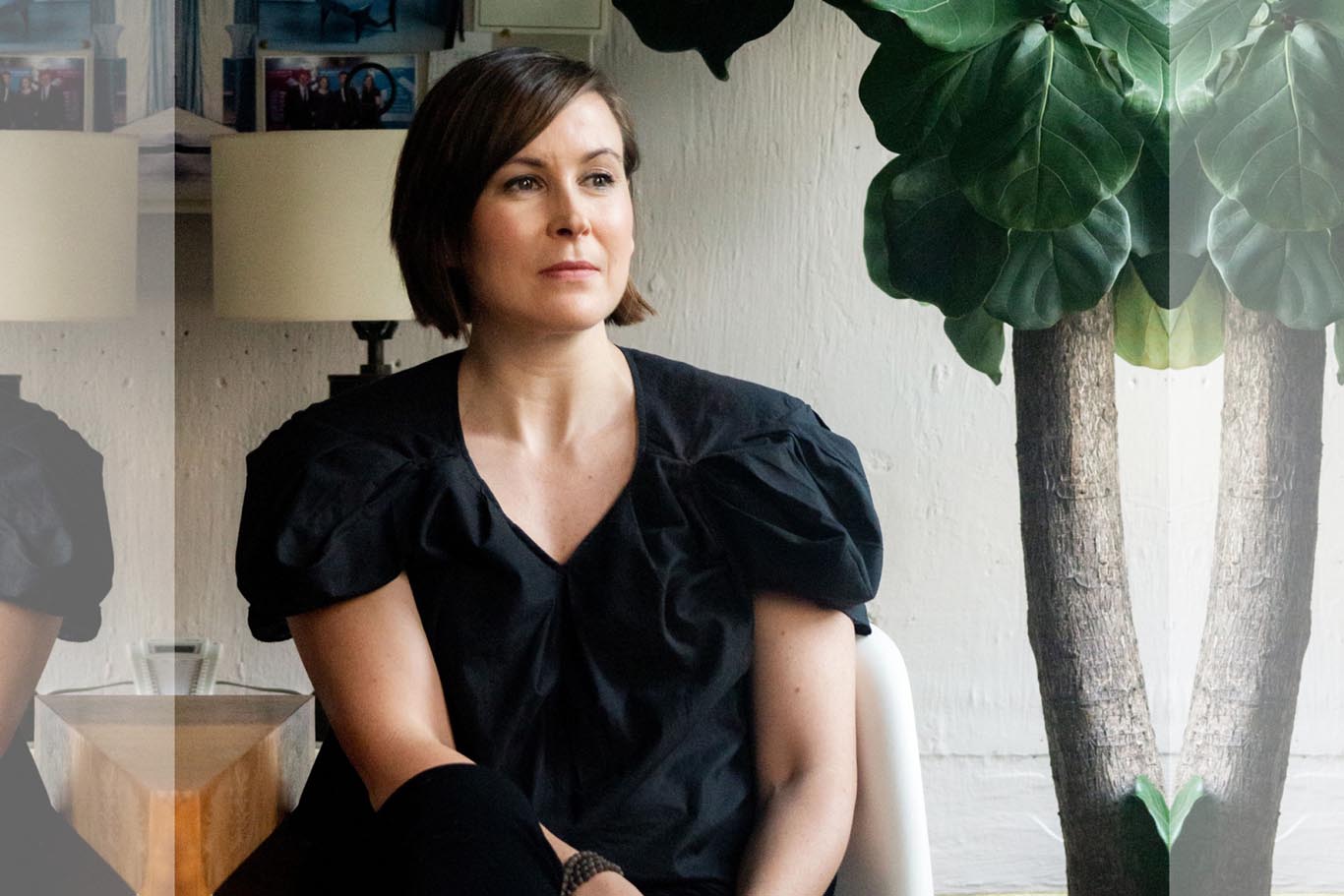 Design Eye: Suzy Annetta
With most of the popular design magazines focusing mainly on North America and Europe, the magazine Design Anthology was a breakthrough of sorts.
Design Anthology, the seven-year-old Hong Kong- and Melbourne-based luxury title, features well-curated design, architectural, and other creative projects in Asia (and the rest of the world), with Australian and UK editions. What sets this publication apart from other design glossies is that it presents its residential or commercial projects with a future-forward, non-patronizing eye.
It also acknowledges how the culture and inherent challenges of each country plays in each project's overall design, as seen in Issue 6, 2015 of Design Anthology, which focused on the Philippines. That particular issue showcased the works of many notable Filipino designers, such as Eric Paras, Eric Paras, Kenneth Cobonpue, Ito Kish, Stanley Ruiz, and the Almarios.
For FAME Plus's first Design Eye feature, we speak to Design Anthology's editor-in-chief, Suzy Annetta, on her balancing act of both print and digital platforms, her return visit to FAME last year, producing a title under the New Normal, and her view of the future of design in the region.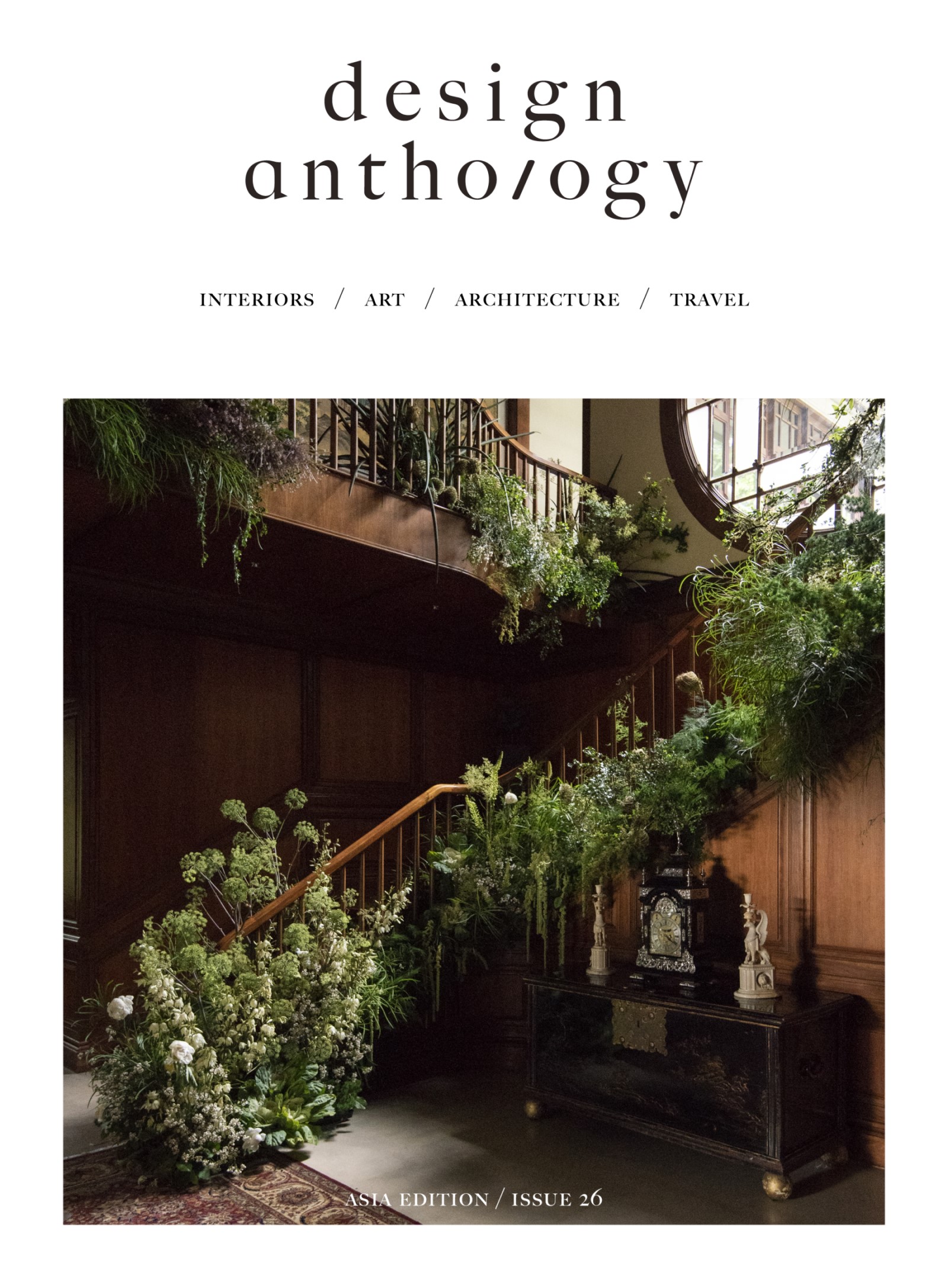 The seven-year-old luxury title is one of the best-curated design and lifestyle magazines in the region. Design Anthology also has Australian and UK editions.
Q: How did Design Anthology get its start?
Suzy Annetta: "My business partner Phil, who comes from an editing and publishing background, and I (a trained interior designer) came together to create a design magazine about seven years ago now. We realized there was a gap in the market in Asia for a high-end design publication that showcased and celebrated design from this part of the world.
When we launched Design Anthology, it was only a print publication, but since then we've grown and expanded to now publish across several digital platforms. We have a fairly defined strategy of how we separate content between each of these platforms, but that is always being refined and updated."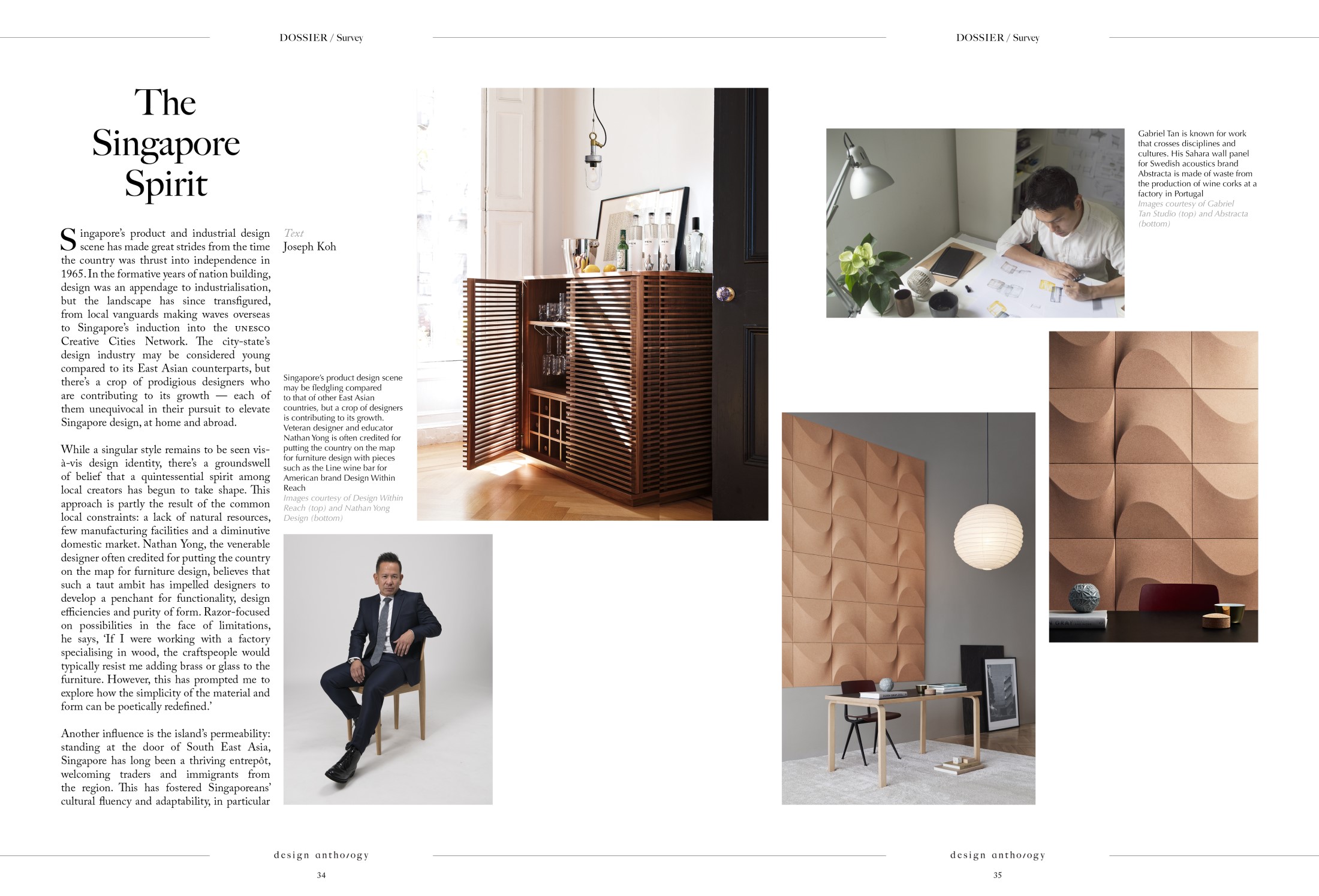 Design Anthology's features run the gamut from architectural and interior projects, private homes, industrial design, art, and even fashion.
Q: Can you tell us how Design Anthology balances its print and online features?
SA: "Essentially the content we publish digitally is more 'of the moment', more news-like and features the latest projects (i.e. restaurants and bars, hotels, etcetera). Whereas in print, we aim for content that is more timeless, and our hope is that if a reader picks up a copy from a few years ago that it's still interesting and relevant and hasn't dated."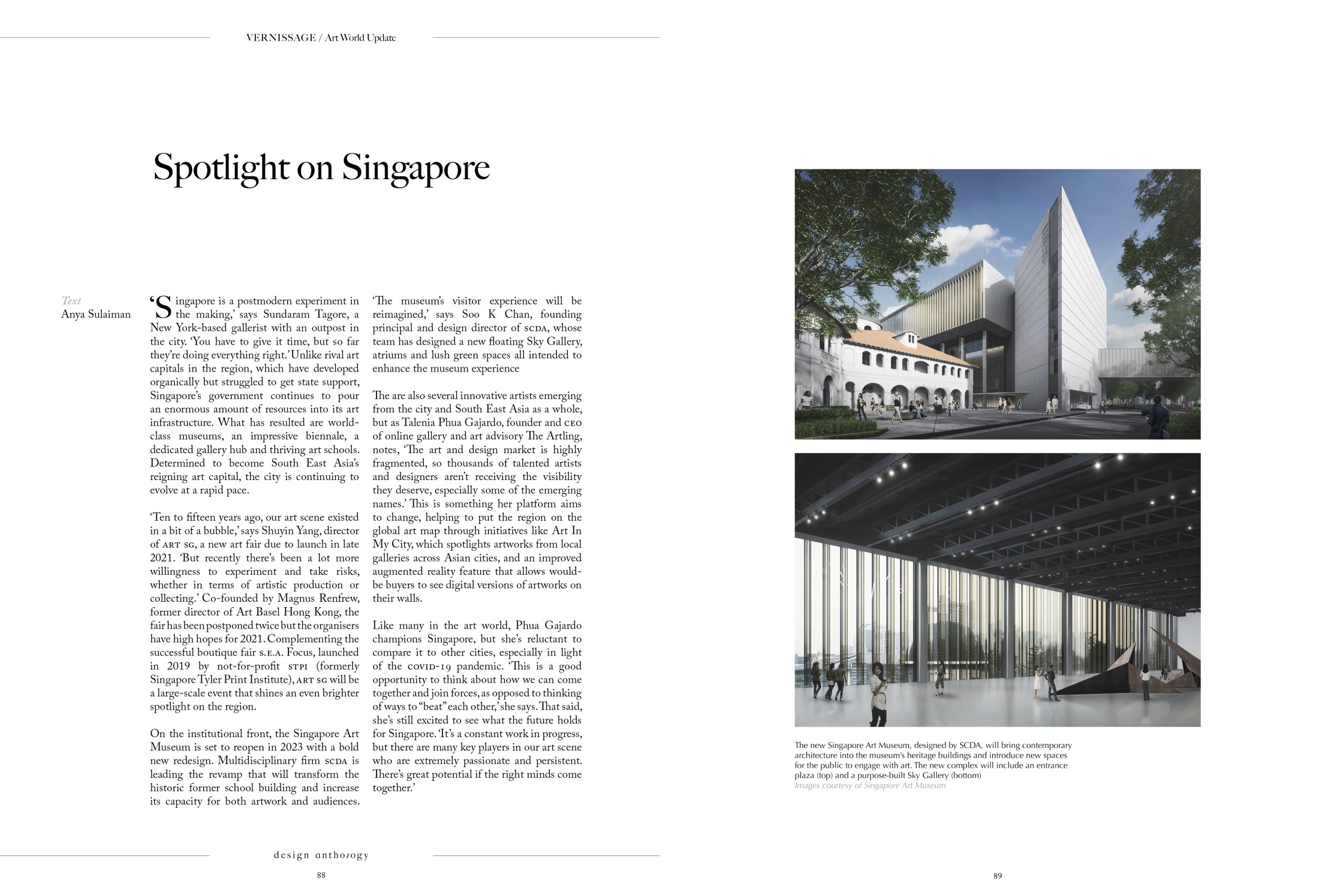 Design Anthology's September issue focuses on a different country every year, and this year, it was Singapore. In 2015, the Spotlight was on the Philippines.
Q: What is your experience in producing shoots for houses and other projects in the New Normal?
SA: "So far this year, we've been incredibly lucky with timing. We work a few months in advance of each print issue so our March issue wasn't a problem, and thankfully neither was the June issue—many of the home projects and other stories had already been photographed before cities went into lockdown.
Our September issue each year focuses on one country and this year we looked at Singapore. Thankfully, the city came out of their 'circuit breaker' period [lockdown—Ed.] just as we needed to start photographing projects. With any luck we will be able to continue to work around the unique situation in each country and city, but I imagine it may require more planning on our side."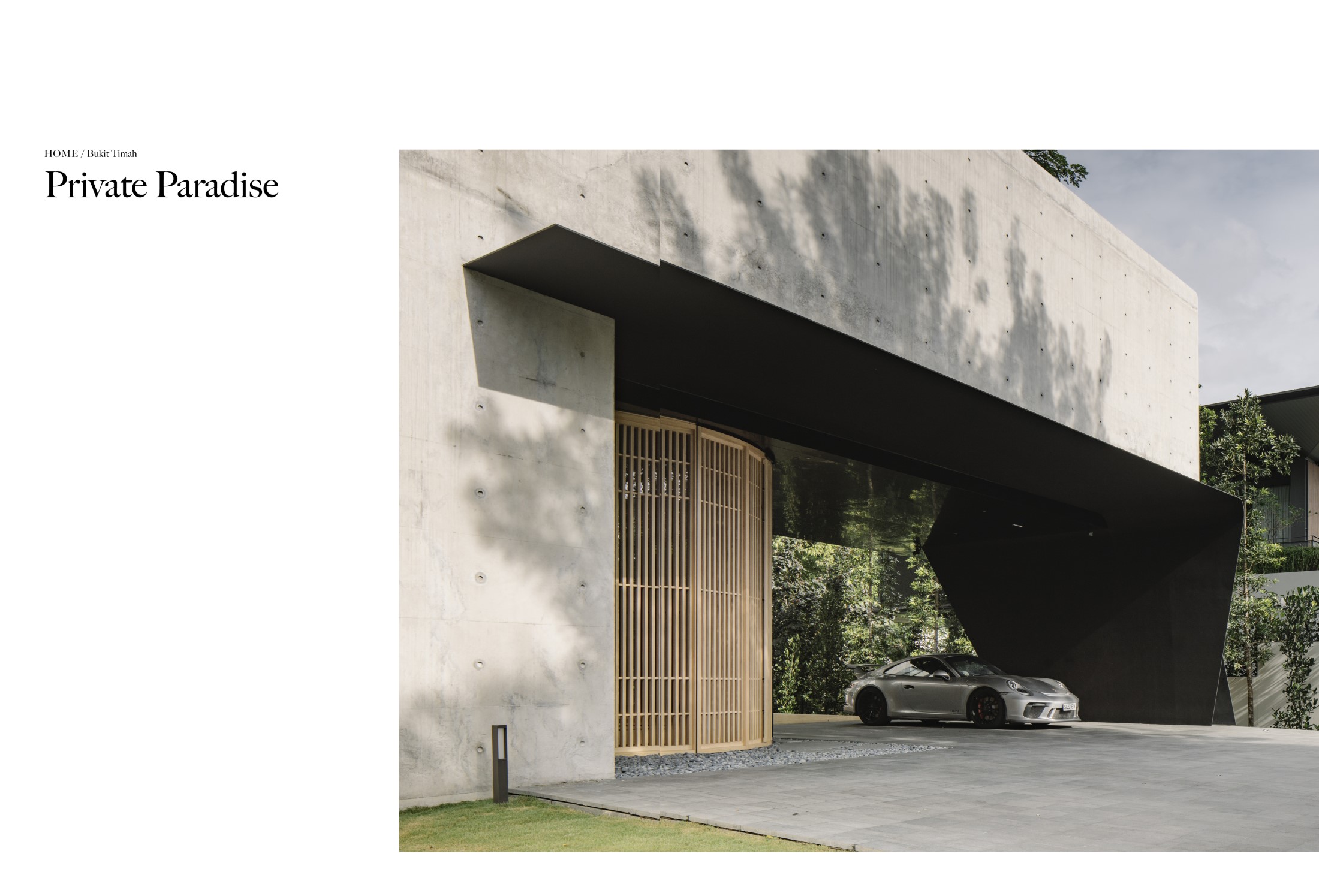 Editor-in-chief Annetta says that they were lucky with shoots during the "New Normal," as their home features and other stories had been produced before cities went on pandemic lockdown.
Q. What was your experience like at last year's Manila FAME, when you visited?
SA: "I have very fond memories of that visit. I always enjoy my time in Manila—and FAME is a big part of that. Seeing what's new from the talented designers that I know there, as well as meeting some new people. And then of course there is the food...One of my favourite restaurants is Toyo Eatery and I was very lucky to have dinner there with Pauline Suaco-Juan, Alicia Sy and another journalist from Australia [Lisa Green—Ed.]. It's always an amazing experience."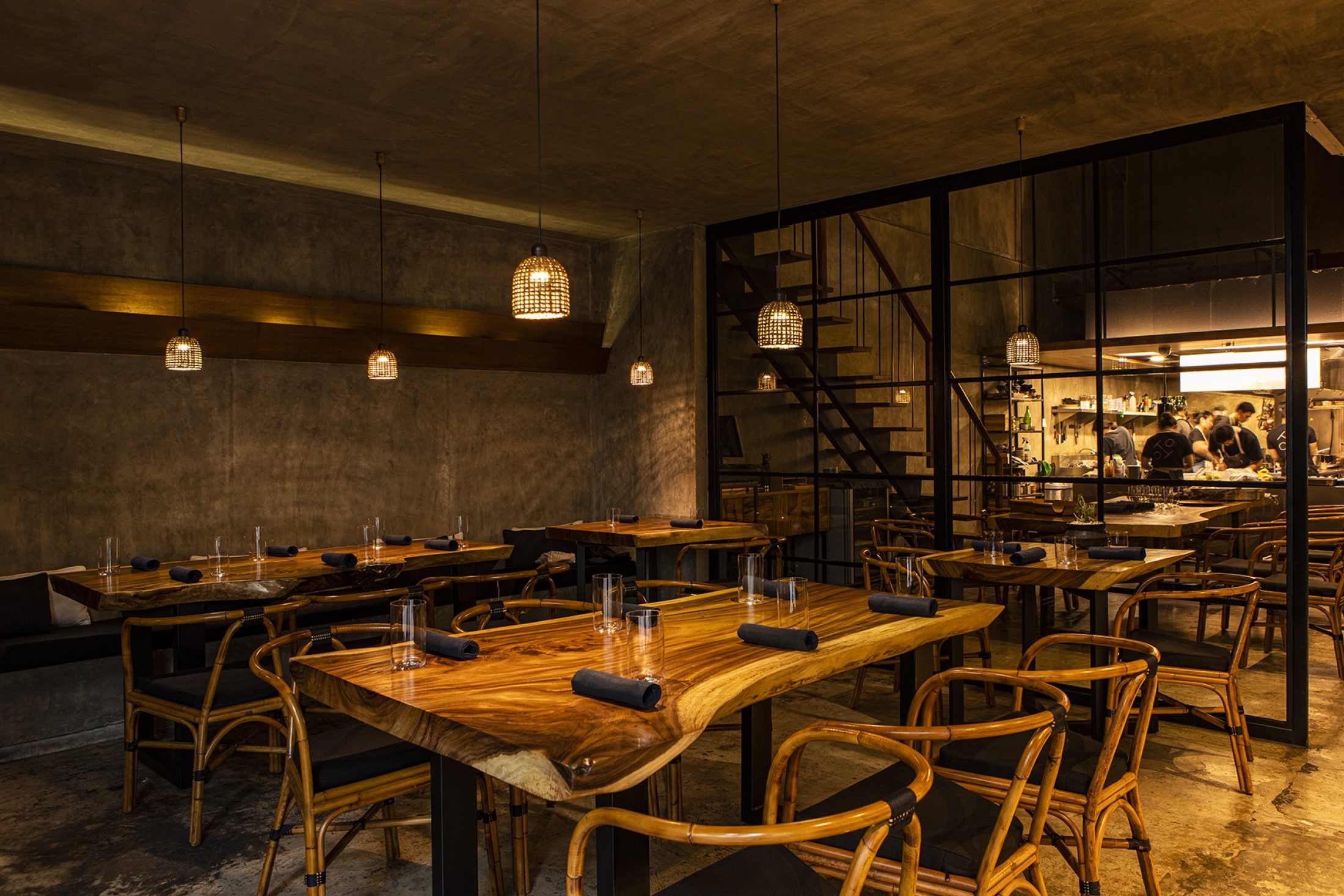 Annetta enjoyed dining at Toyo Eatery in Makati during her Philippine visit. At Toyo, chef Jordy Navarra's modern Filipino cuisine is complemented by the Filipino-designed furniture and accessories in its soothing interior.
Q. Were there any products or Special Settings, that caught your eye, or specific designers whose works inspired you at last October's edition of Manila FAME?
SA: "I really enjoyed the curated section last year, and I am a big fan of Stanley Ruiz and what he does, so some of his collaborations with local makers were some of my favorites."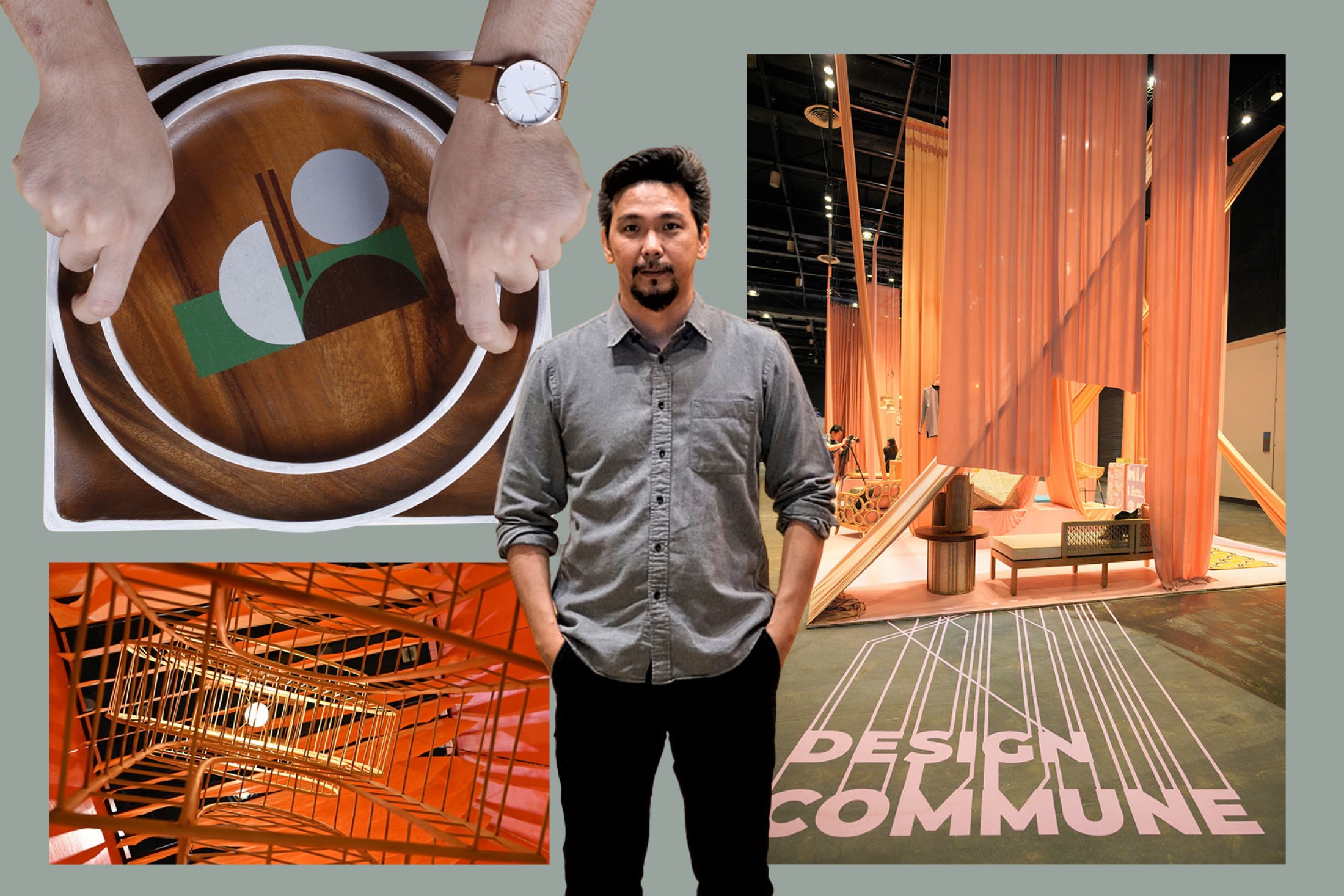 The Design Commune at the 70th edition of Manila FAME made an impression on Annetta. Industrial designer Stanley Ruiz's creations were included in her favorites. Some of Ruiz's collaborations: Celestial Arts wooden plates (top left), and Native Arts and Crafts lamps (bottom left).
Q: Where do you think the design industry in the Asian region is going, with the pandemic?
SA: "My feeling is designers will be affected in different ways around the region, depending on where they are. Situations like this are incredibly challenging, but creative people are known for making the best out of a bad situation.
I can only speculate, and hope, that this period has provided time for thought and consideration and will bear the fruits of many interesting products/projects/solutions...and with any luck perhaps lower rents in certain cities will actually make the overall situation for some creatives easier."
Photos: Suzy Annetta's portrait by Jeremy Smart; magazine spreads courtesy of Design Anthology; Toyo Eatery photo by Miguel Nacianceno
CONTACT INFO
DESIGN ANTHOLOGY
URL: design-anthology.com
Instagram: @designanthology.asia/@designanthology_uk/@designanthology.au
STANLEY RUIZ
Instagram: @estudioruizdesignco
TOYO EATERY
2316 Chino Roces Ave.,
Makati City
Mobile: +63 917 720 8630