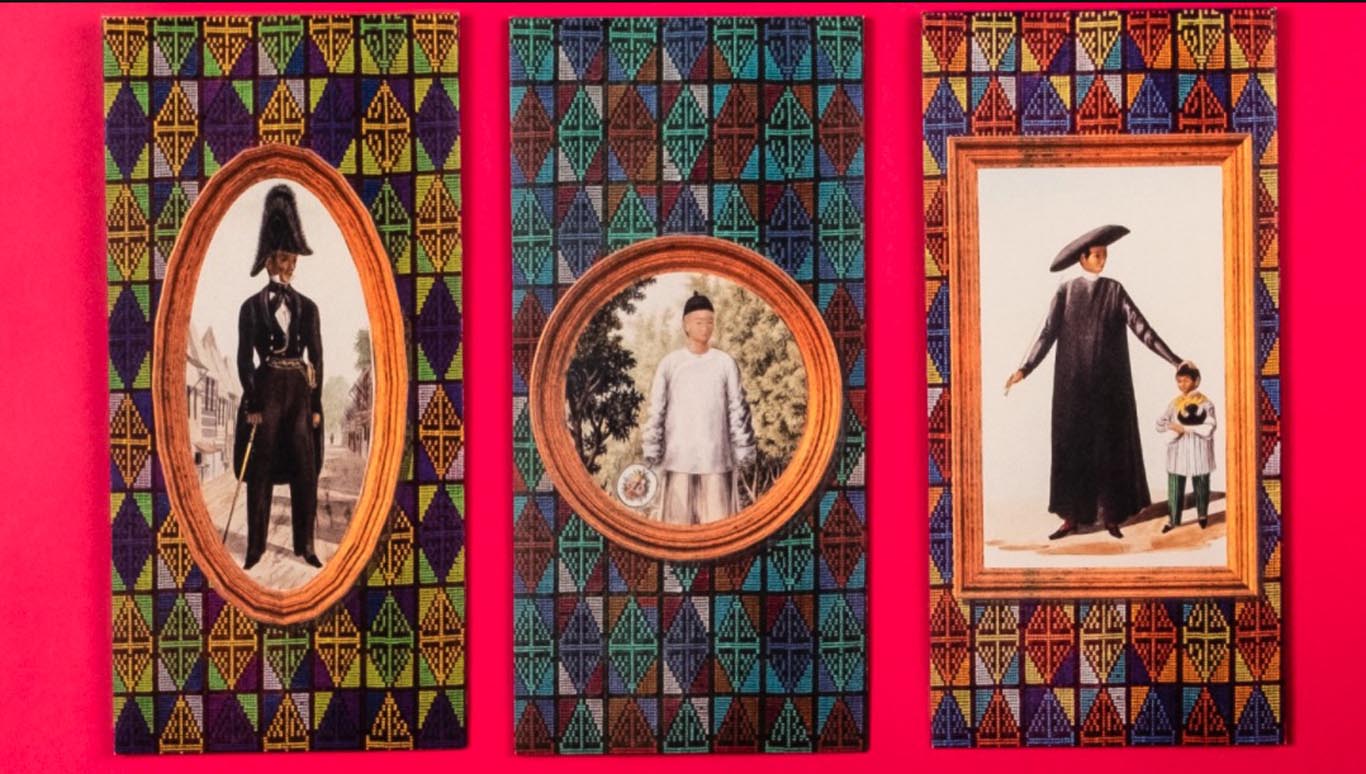 Tipos Del Pais
Almost two centuries before #OOTDs, Instagram, or any form of photography, there were only two ways a Filipino or Mestizo could document what they were wearing: by having an oil portrait commissioned, or by having a Tipos del Pais watercolor painted.
Tipos del Pais (also called Coleccion des Trajes or "Collection of Outfits") were small illustrations made in the early to mid-1800s that were painted in gouache on paper. With the influx of foreigners to the colonized country in the 19th century, tourists wanted picture souvenirs, or were simply curious as to what locals looked like and dressed.
These paintings depicted Filipinos from all walks of life—from wealthy Spanish mestizo and Chinese merchants to Indio peasant farmers—and showed finely detailed renderings of their indigenous outfits, from the striped trousers and skirts to the cigarettes in their mouths, all of which represented what their social ranking was.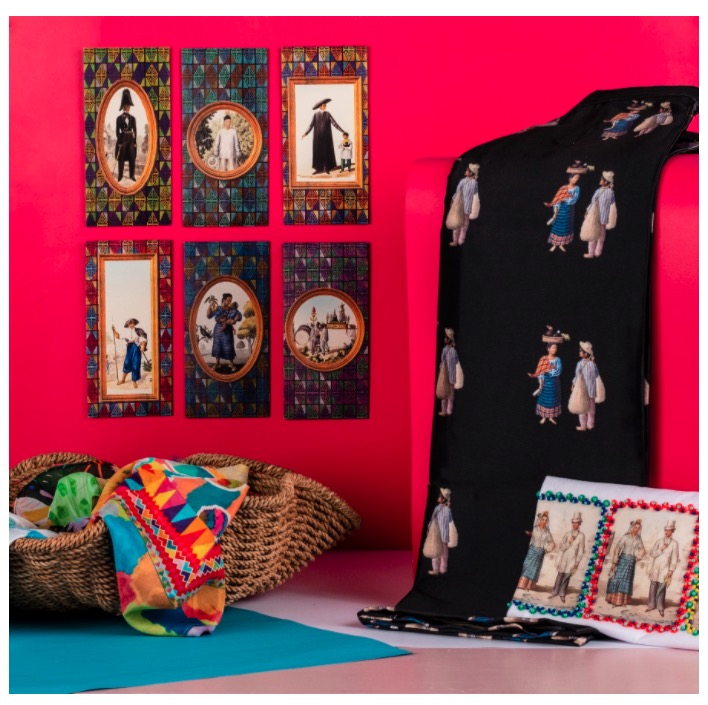 Clockwise from top left: Ang Bao (Money Envelope) Indio Collection by Paperbound; Mekado Silk Skirt with Digital Sublimation Katutubo Print and Beaded Shirt with Digital Sublimation Katutubo Print, both by Edgar Buyan; Boodle Fight Long Scarf and No Prob-Llama Scarf from Jim Weaver Designs; Basket from Enpekei International.
The three most popular Tipos del Pais artists at that time were Damian Domingo, Justiniano Asuncion, and José Honorato Lozano. This type of art fell out of favour once photography was introduced to the islands.
But the delicate watercolor "fashion" illustrations are having a renaissance of sorts, as designers at the recent Manila FAME have shown in their featured products. Damian Domingo's and Lozano's Tipos illustrations are resurrected in the form of digital prints on skirts, jackets, T-shirts, and appliqued blouses. Henry Chua of Paperbound uses these motifs as nostalgic patterns in his wallpaper and money envelopes.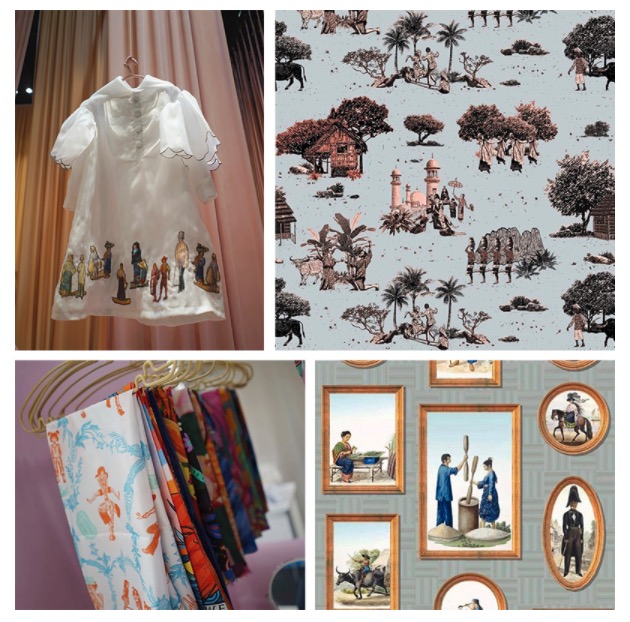 Clockwise from top left: Modern Barong Tagalog with Digital Print Appliques for the Design Commune setting, Edgar Buyan; Sayawan Wallpaper in Cielo by Paperbound PH; Indios at Work Wallpaper by Paperbound PH; Laro Atbp. Silk Scarf by Jim Weaver Designs.
Images that are evocative of old Filipino practices and traditions, such as Philippine dances and supernatural creatures used as designs in Paperbound, or childhood Filipino games transformed into an Art Nouveau pattern in Jim Weaver's silk scarves, are also popular.
[CONTACT DETAILS]
EDGAR BUYAN
Email: studioconchas.meyte@gmail.com
Mobile: +63917 511 1642/ +63917 525 8197
Instagram: @saci.phl
ENPEKEI INTERNATIONAL
Twitter: @enpekei
Facebook: @enpekei

JIM WEAVER DESIGNS
Instagram: @jimweaverdesigns
URL: www.jimweaverdesigns.com

PAPERBOUND PH
Tel. no: +632 208 1086
Mobile: +63977 842 7779
Email: ph.paperbound@yahoo.com
Instagram: @paperbound.ph