OUR PICKS IN PANTONE'S CLASSIC BLUE
One of the most awaited trends in the design world is the announcement of Pantone's Color of the Year. The selected shade for 2020 came as a surprise, as everyone was expecting some exotic, mixed-up concoction from the international color authority.
Instead, what they unveiled was Pantone 19-4052 Classic Blue—the pure hue of a child's blue crayon, a still lake, or the sky dimming into twilight. It is definitely a traditional color, but also one that is full of meaning.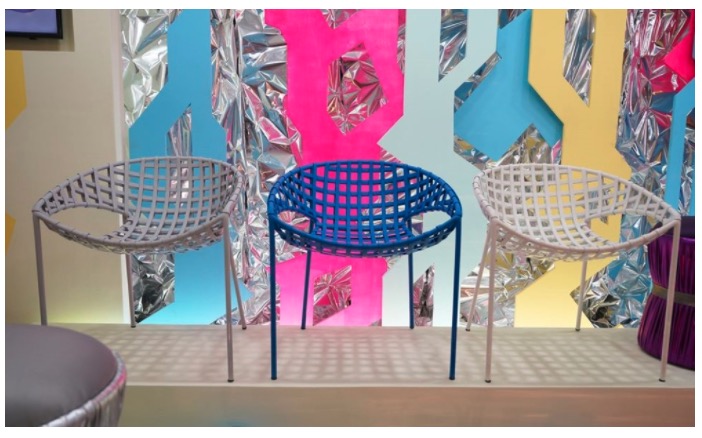 Young designer Jim Torres of Zarate Manila is not afraid of color, and used blue in abundance in his Brique Chair at the 70th edition of Manila FAME.
The color of dependability and peace
According to the Pantone website the color was picked to signify dependability and stability, as we usher in the uncertainty of a new decade. The soothing, deep blue hue also gives off a feeling of tranquility and peace, which makes for a rather reassuring color for a chaotic modern world.
A throwback to traditional hues
Regarding its use in the field of design, Classic Blue signals a return to traditional decorating styles, according to Architectural Digest. Aside from its invoking a feeling of reliance and calm, this color also harks back to a sophisticated era of decorating and design, bringing to mind deep blue wall paneling, blue chinoiserie, and luxurious blue velvets.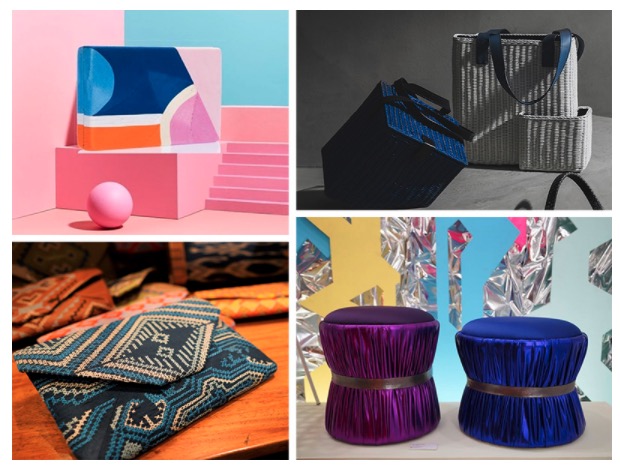 Clockwise from top left: Fabric clutch, Beatriz Accessories; the woven rattan Tati and Cube bags by Zacarias 1925 all have a touch of deep blue; the jewel tones of these Zarate fabric stools include blue, even Filipino weaves can go with the trend, as seen in this clutch by Filip + Inna.
But whatever its end use, Classic Blue is just that—a design classic. It's a versatile color that will find itself at home in an upholstered armchair or a striking modern stool, and in a delicate silk high-heeled shoe, or in a sculptural bag. And much like the new decade coming in, we have no choice but to embrace it.