The Clay Beneath His Feet
Eric Sanchez didn't realize that the material he needed for his new endeavor was so abundant and available; he was literally standing on it.
The graphic designer was thinking of a career shift when he learned of his mother's project with a provincial government livelihood program. "My mom said she was helping a small barangay in Victoria, Tarlac where we're from, with pottery product development." He didn't know his hometown had clay until he had the soil from the family property tested at the Dept. of Science and Technology.
Mother and son would soon discover that, based on the tests, they indeed had clay, and good one at that. Eric researched on the paso (or clay pot) businesses in Pampanga, and signed up for courses at the University of the Philippines' weekend pottery classes. After that, he started creating designs that differed from the paso 's quotidian versions found in the local market.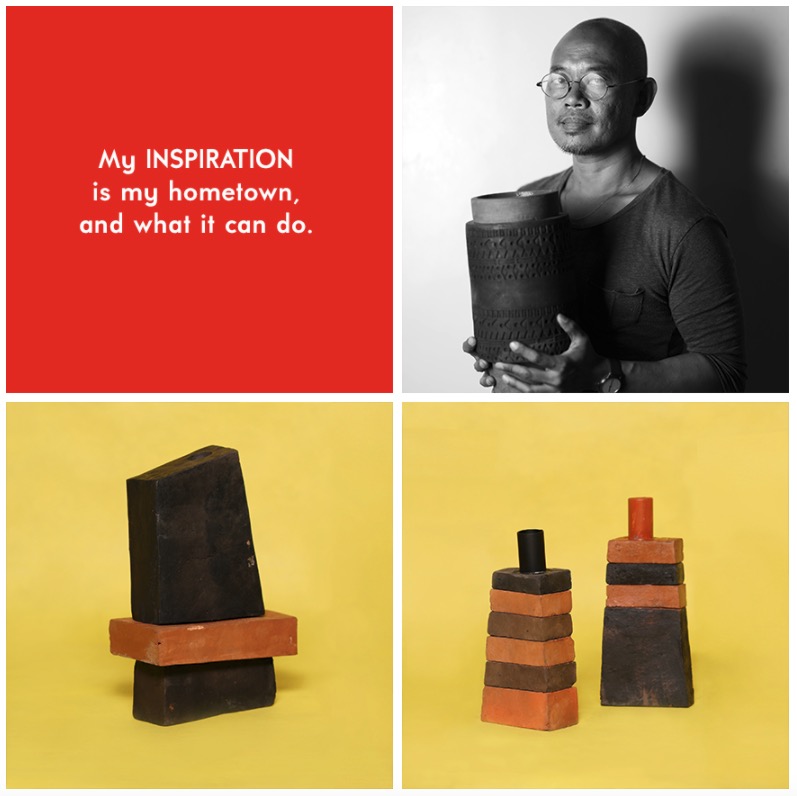 By 2015, Eric, through his own company called Red Slab Pottery, started selling in bazaars before joining group exhibitions (sponsored by the Dept. of Trade and Industry's Export Marketing Bureau) at Manila FAME's April and October 2017 editions.
"We were able to find people receptive to our designs," Eric said of his trade fair outings. "Everyone was saying we're new and different from other pottery designs, although they are derivative of local techniques such as carbonising, brick-making, as well as engraving."
The exposure and recognition gave him the confidence to pursue his new-found trade. "It made me trust my instincts and be relaxed with what I want to present to the public," Eric exclaimed. It also emboldened him to join Manila FAME's 2018 editions as an independent exhibitor, and enlist in CITEM's group exhibitions at international trade fairs.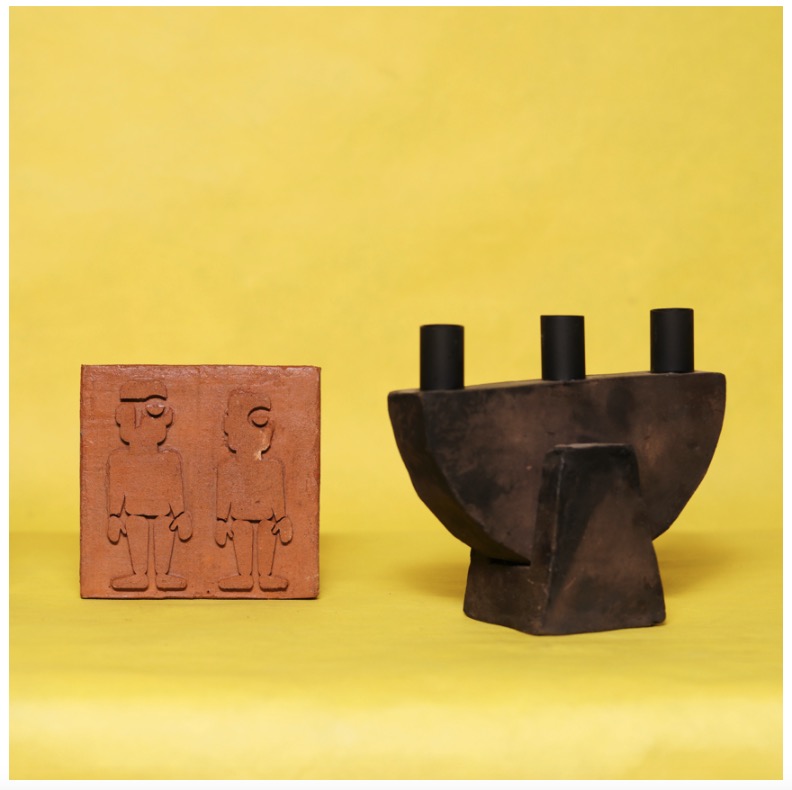 From the Slabs Series, the decorative tile with bulol figures and the carbonized candle holder with metal fittings, featured at Manila FAME's past editions.

Since then, he has shipped a full container load of orders to South Africa, with another batch waiting to be delivered to India. Eric has also been kept busy with product development for clients - mostly buyers for hotels and small boutique stores - from Australia, Dubai, France (Habitat France is a client), Italy and Japan.
To produce the orders, Eric works with Tarlac's out of school youth, some of whom are Fine Arts dropouts who possess the artistic sensibility needed for some finishing processes, like engraving.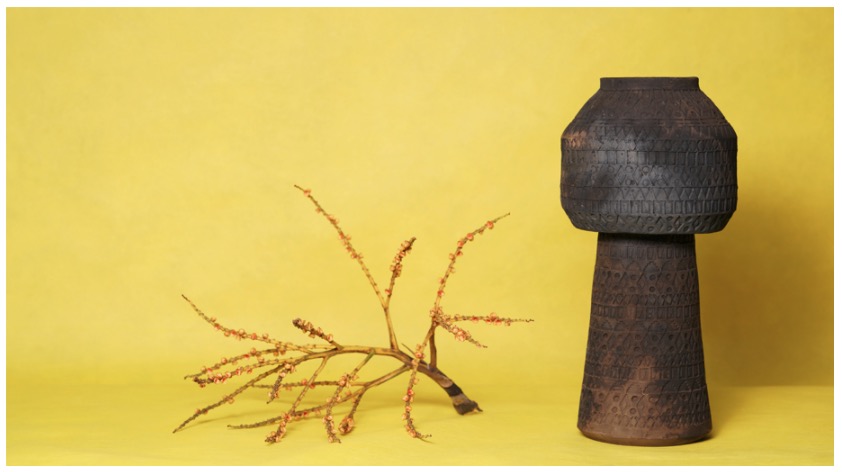 From the Stacks Collection, a terracotta vase that will be shown at Ambiente 2019.

Apparently, there's more to Victoria than just pottery. "It's a brick-making town too," Eric said. This prompted him to explore the possibilities with Victoria's brick-makers who supply bakeries that still use traditional ovens. Eric modified the product by making tile molds with images of Ifugao rice guardians, or bulols . "The material is the same as the traditional bricks," Eric said, "I just added a different value to it."
As a designer, Eric aims to update his hometown's traditional crafts, even though he's not sure if some will be receptive to making pieces other than what they're comfortable with. He named a few creatives that he looks up to, Jean Paul Goude, Fred Woodward and Ami Pamintuan among them, but the spirit of his brand emanates from his roots. "My inspiration is my town," he said, "and what it can do."
Top photo: A detail of an engraving inspired by Philippine indigenous patterns.
CONTACT INFORMATION

Eric Sanchez
Designer, Proprietor

09176831223
ecsanchezredslabpottery@gmail.com
https://redslabpottery.com
7-B Sanchez Farm, Purok GripoBrgy.Bulo, Victoria, TarlacTarlac, PHILIPPINES