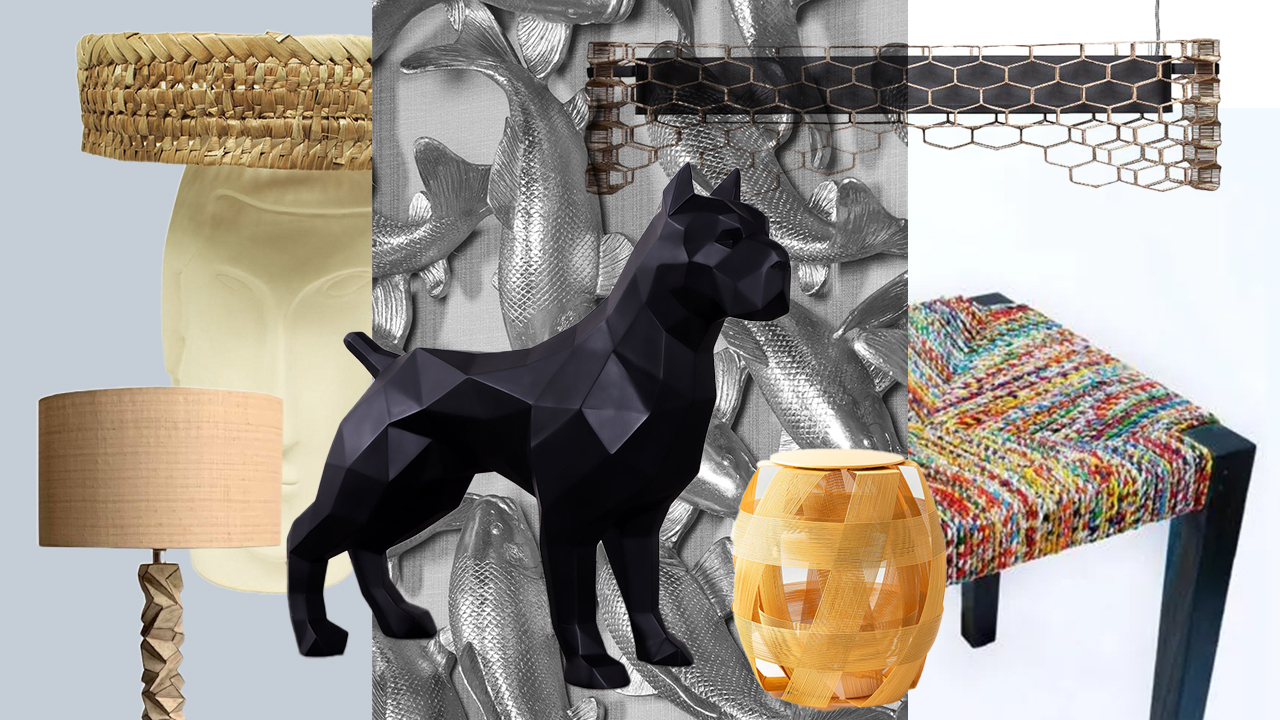 Creating unique room designs: Personalizing your space
Being faced by a blank slate of a new home or looking to redecorate one that's been lived in each have their own challenges: What colors should be used? Which goes where? The key is going back to your tastes and your lifestyle, and making your spaces work for you. While aesthetics are important, it should always be paired with practicality, taking into consideration how you see yourself moving in your home so that each area is maximized.
If you're not sure where or how to start–because we do understand that it can sometimes be overwhelming–we've listed a few tips to help you move you along the process.
Start with one thing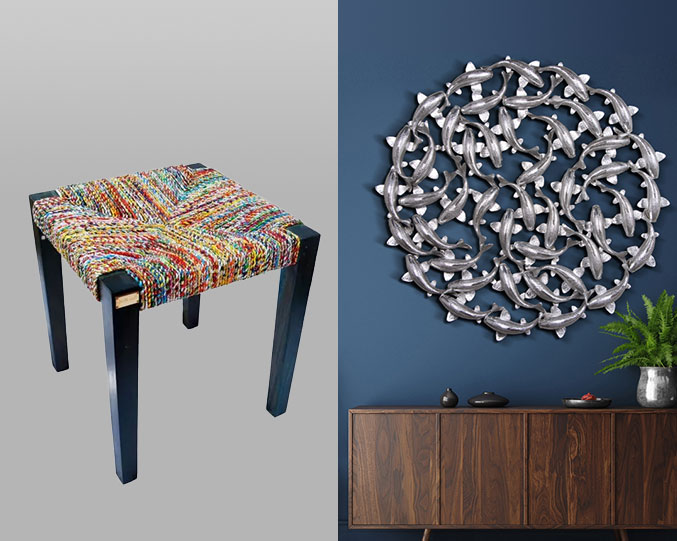 Have one source of inspiration that you can base your space on. It can be a statement wall or a unique piece of furniture. Finding items and colors that connect with it can help make your area look and feel cohesive.
Something bold and interesting can make for a good focal point. These pieces form Heinimex Corporation and JUNK NOT can be great conversation starters, too:
Heinimex Koi Assemblage Wall Decor made from fiberglass
Junk Not Stackable Stool made from reclaimed wood and recycled plastic
Have what you love in mind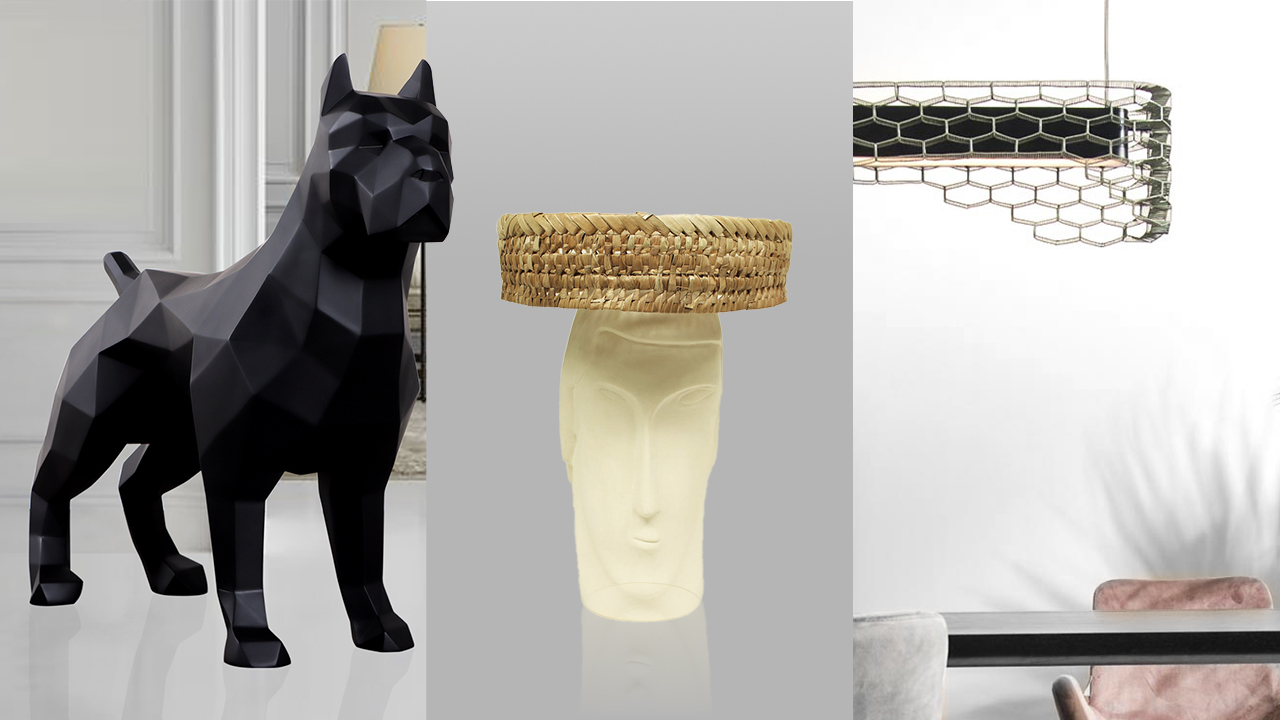 One way to personalize your space is to decorate it with things that remind you of a good memory, of things that make you happy, and of those that you love. Pieces that bring you back to your grandmother's house or celebrate your beloved fur babies are just a couple of examples. Check out decor with rattan accents from Artisana and bold items from Heinimex Corporation:
Artisana Manuglibud Vase made from ceramic and rattan
Heinimex Pitbull Facetta in satin black
Go for patterns you enjoy
Patterns breathe movement and life into any room. Don't be afraid to mix and match color palettes and feel free to play around small-scale prints to give an illusion of depth. While fabrics are the easiest way to go about experimenting with patterns, you can also try different materials, such as with this lamp made of metal wires from Schema.
Schema Honeycomb Linear Lamp designed by Jerby Jiao
Turn awkward spaces into cozy nooks
Living spaces can sometimes have off-angle areas that can be hard to fix, but with a bit of work, they can be one of the coziest corners in your home.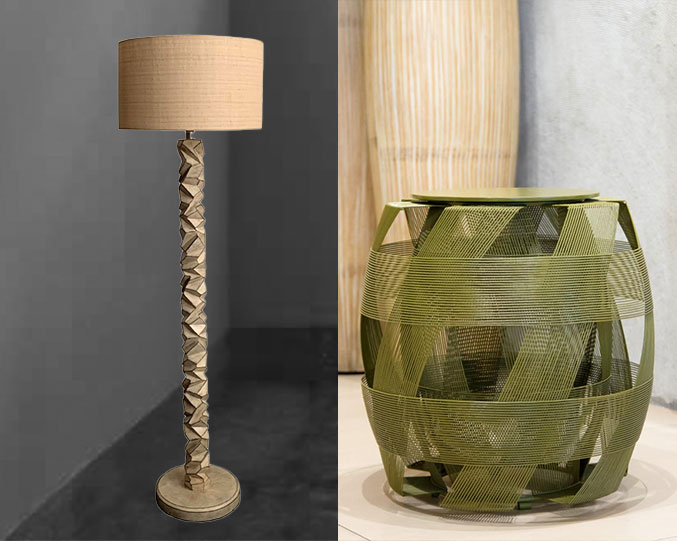 Setting up a cozy chair and a floor lamp–such as the piece below from Rafael Lighting–is one good way to deal with an awkward corner. You can also finish it off with a side table from Schema in case you need a place to put down your coffee cup.
Raphael Lighting Envy Floor Lamp with a raffia lamp shade
Schema Trivono side table with a multi-layer weave designed by Celia Liao