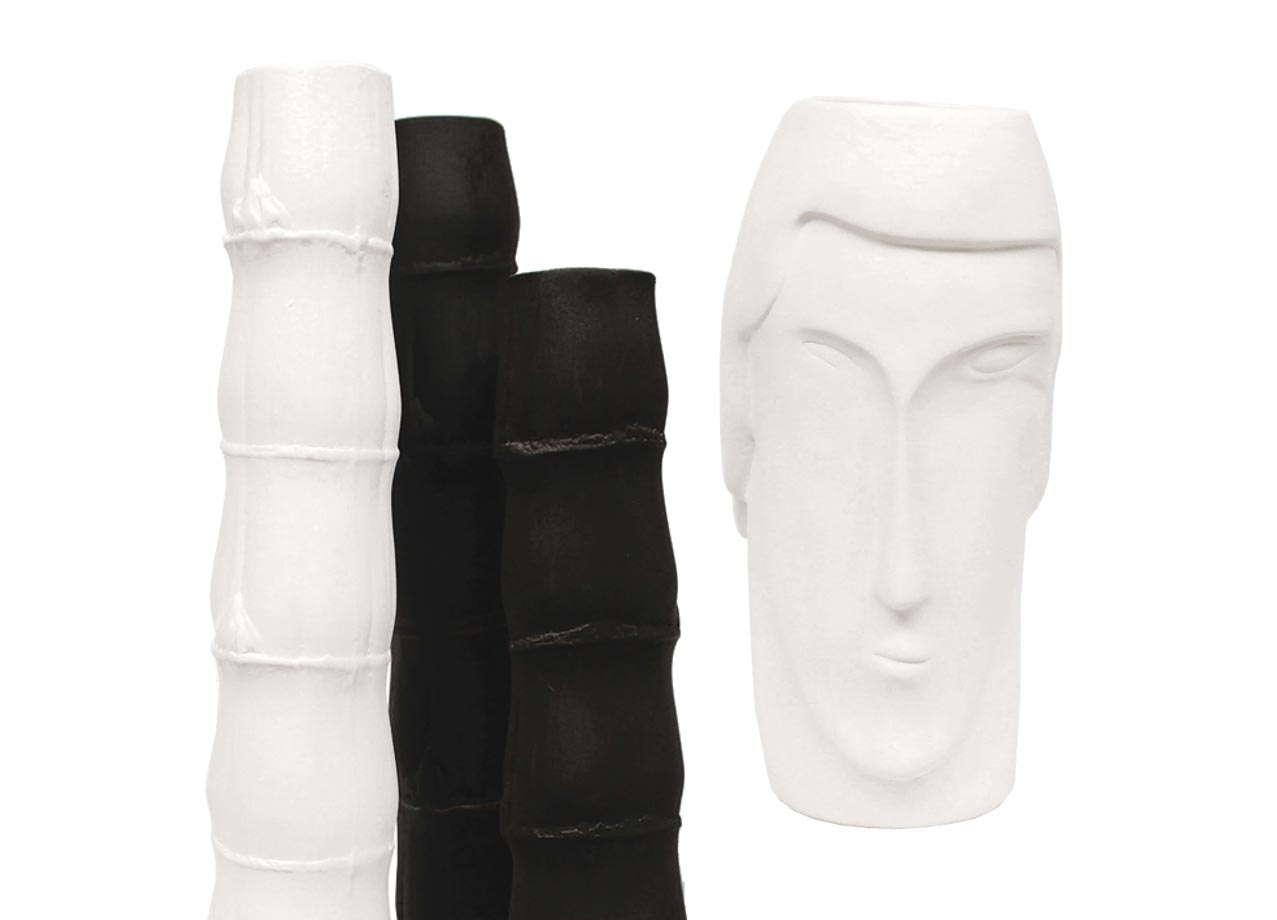 Endless Possibilities with Ceramic and Pandan
A pioneer in ceramic manufacturing transitioned into a homestyle social enterprise that utilizes pandan—and creates livelihood for weaving communities in Negros


by Patti Sunio

For 48-year-old brand Artisana Island Crafts, there's no limit to what they can create. This, in fact, is what has kept the business alive through the years, withstanding economic crises, low export seasons, competition, the ongoing pandemic, and more.
The Bacolod-based homestyle brand is in fact a second-generation enterprise that has evolved from a ceramic manufacturing company established in 1973. "The original company is called Anaware Ceramics International Inc., which was started by my mother," begins Mary Ann Colmenares. "She was very artistic and got into ceramic-making as a hobby."
In the '70s and the '80s, during the Martial Law, Colmenares recalls, "We didn't have access to beautiful things. There weren't a lot of home stores yet, and my mom couldn't find any decor that she liked so she decided to make her own. "
Anaware was a pioneer in ceramic manufacturing at that time and a recipient of national awards for its entrepreneurial endeavors. It catered to a steady stream of orders from exporters, but when competition from other ASEAN manufacturers proved to be a daunting challenge for the company, it felt the need for stronger product innovations to make their offerings unique from the rest.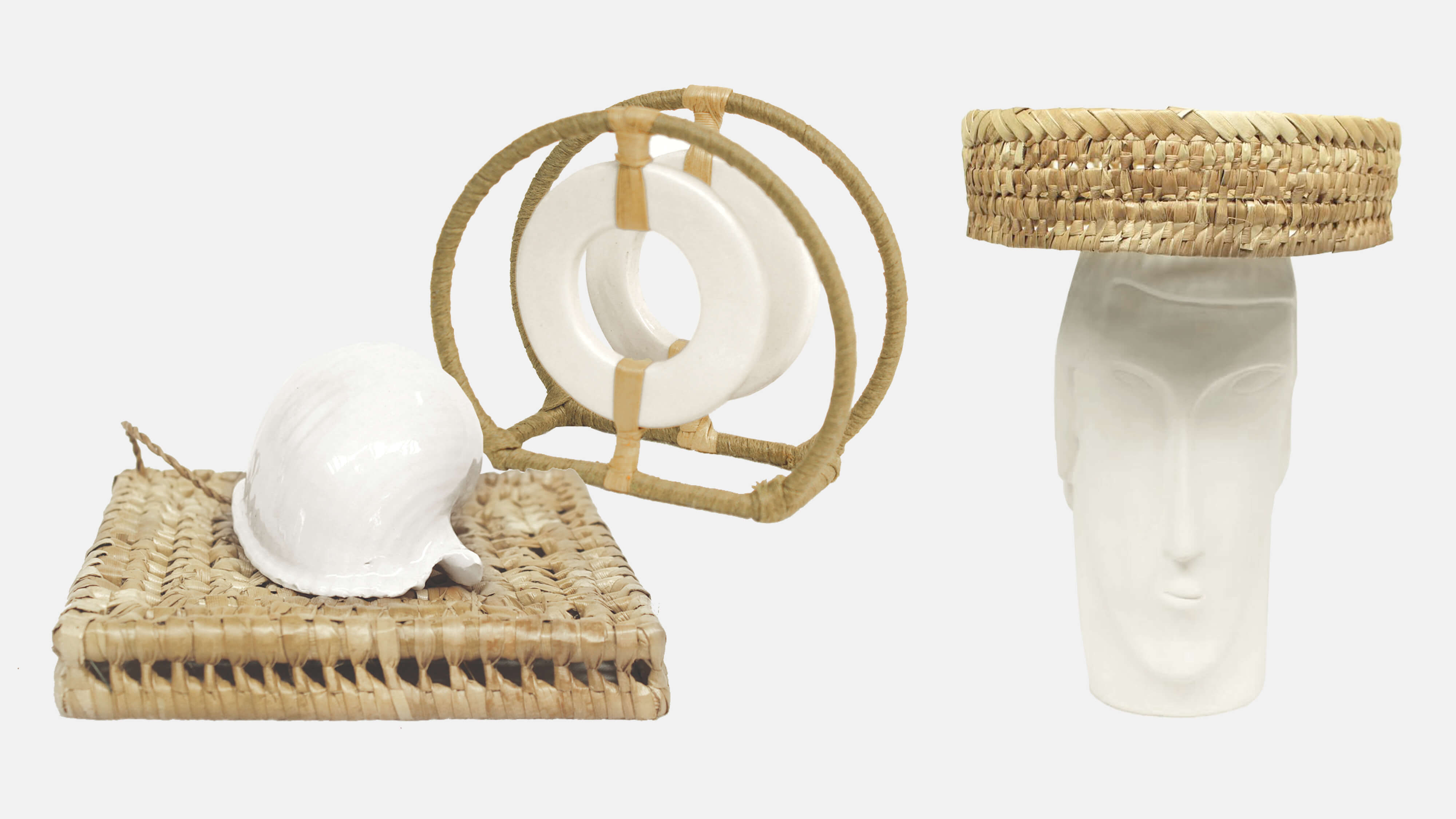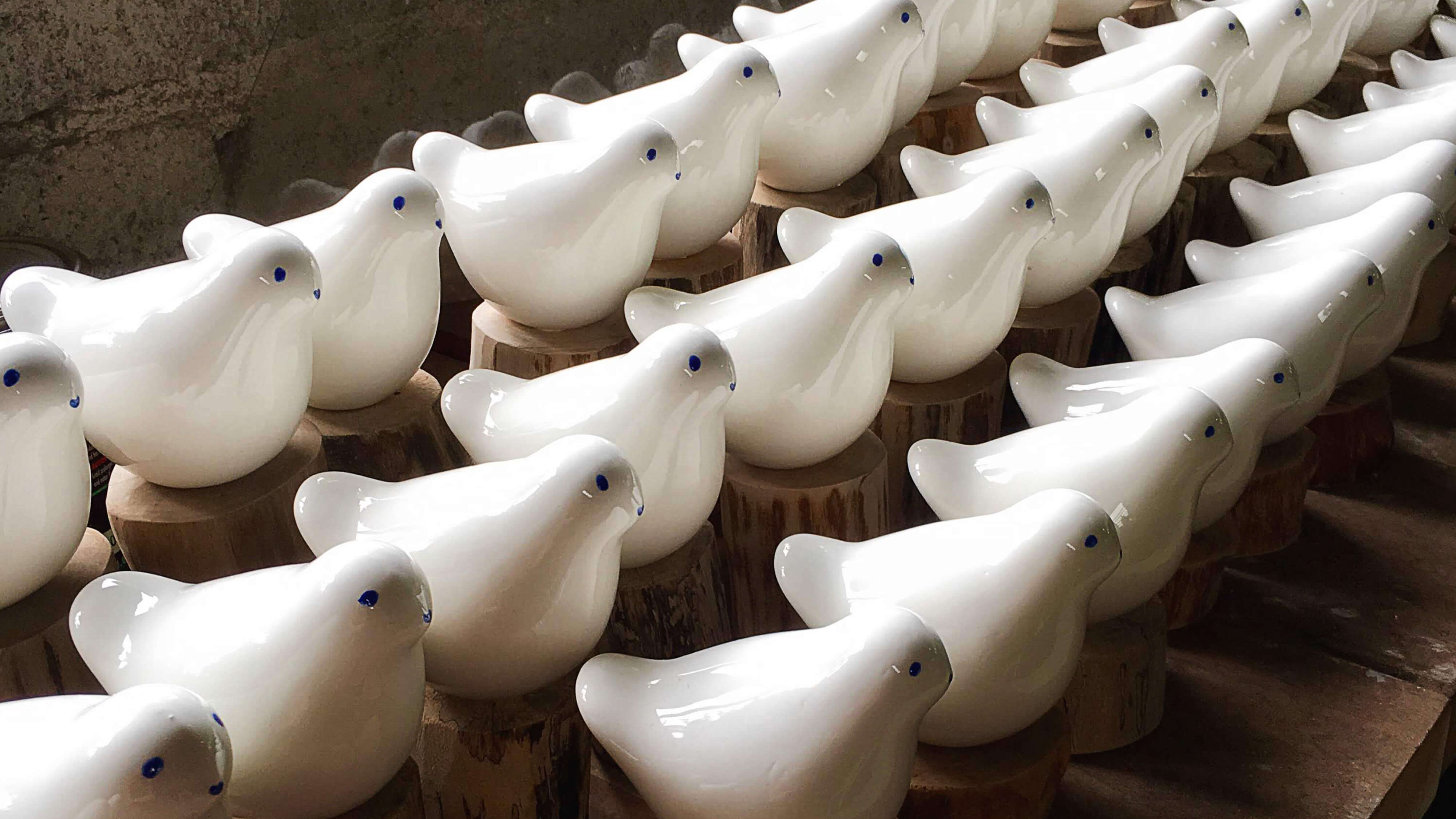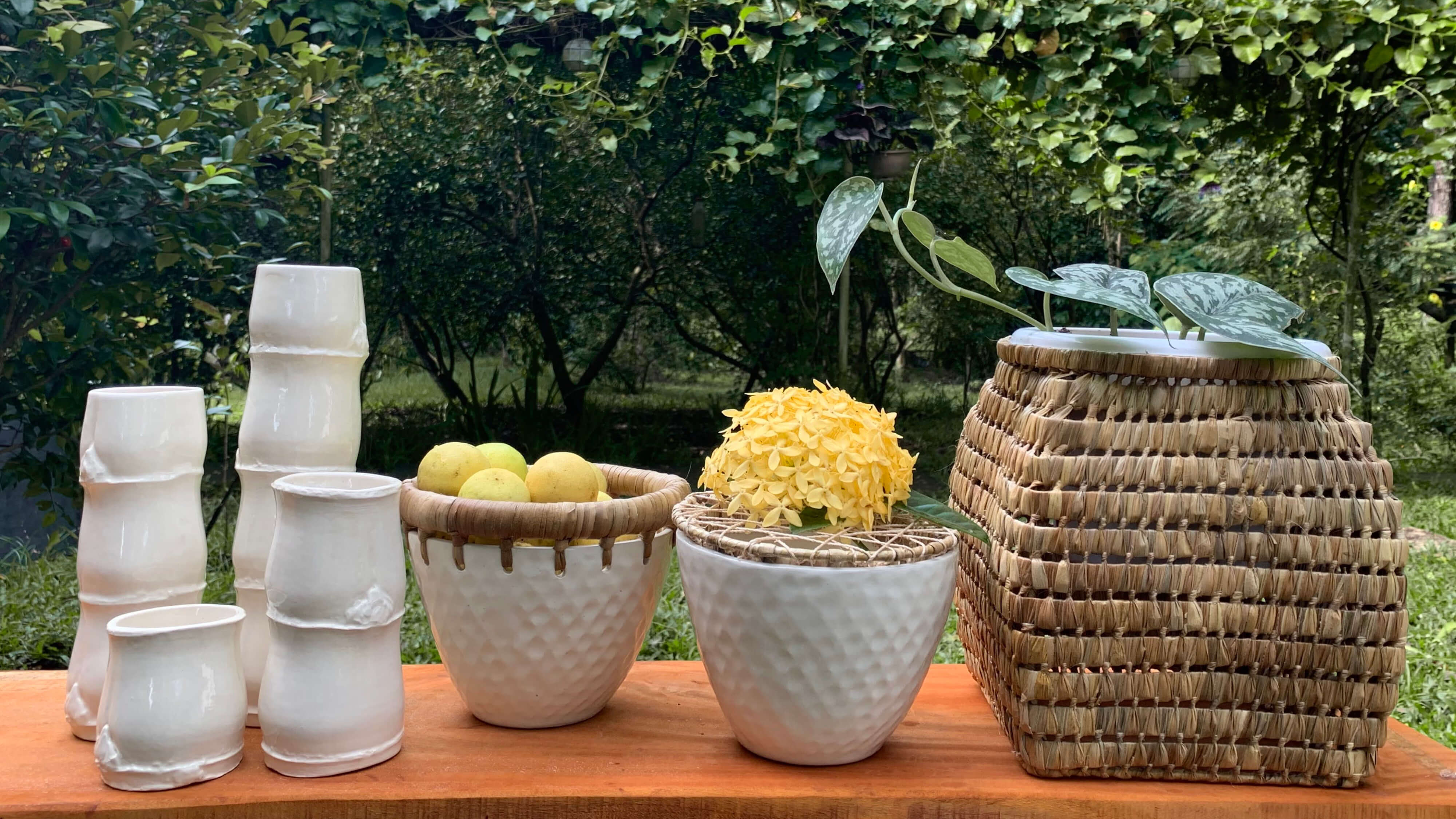 What sets apart Artisana Island Crafts is its mastery of the craft, both in ceramic manufacturing and pandan weaving
"We knew we had to diversify our product line to survive," says Colmenares. Her mother almost decided to discontinue the business, but she insisted on taking on the challenge. "That's when I got the idea to incorporate indigenous materials, particularly pandan weaves, into the ceramics."
The move, perhaps, was an early indication of Colmenares' enduring entrepreneurial spirit. With pandan being a versatile, raw material that thrives and grows well in Negros island, Colmenares decided to make it Anaware's secondary material, beautifully blended with ceramic. In 2013, Artisana Island Crafts was formally established.

SOCIAL RESPONSIBILITY
"Pandan weaving has been providing women in many communities in the countryside the opportunity to earn while home-based," says Colmenares. Currently, Artisana Island Crafts works together with at least six women-based communities, the farthest one situated near Mt. Kanlaon. "These women are usually the wives of the sugar cane farmers, and they are able to weave in between tending to their families and helping out in the farm."
Artisana Island Crafts also facilitates the planting of pandan, providing the seedlings, as well as encouraging the weavers to plant them around their houses. The brand values its social responsibility to its community, as well as the planet. "Our mission is to make sure that we do not destroy anything in our process of production."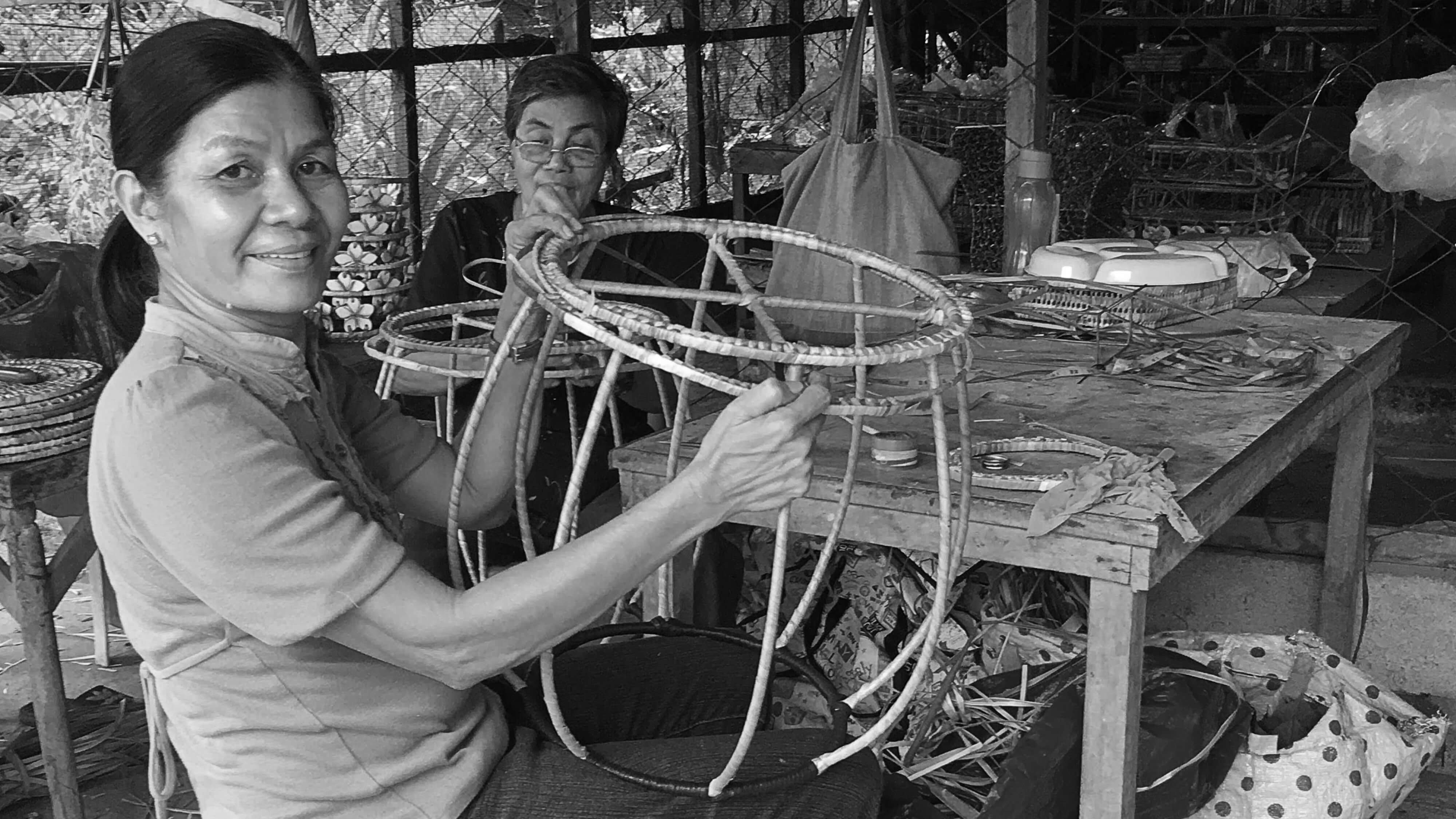 The company strives to uphold its responsibility to the community and the planet

The decision to work together with communities has allowed the families of the weavers to be self-sufficient. "In the past, there have been cases wherein fruits, like bananas, would be stolen from their lots," shares Colmenares. "But this has changed because of the economic activity in the area. Knowing this, we have since been on the lookout for communities of women who are willing to participate in the business and be trained to weave."

ENDLESS POSSIBILITIES
Adding pandan into the picture not only saved her mother's ceramic business, it has also expanded the possibilities for Artisana Island Crafts. "You know what's exciting? With pandan weaving and ceramics, the permutations are endless," says Colmenares. "We can produce products made purely from pandan weaves or purely ceramic. And we can also combine the two together."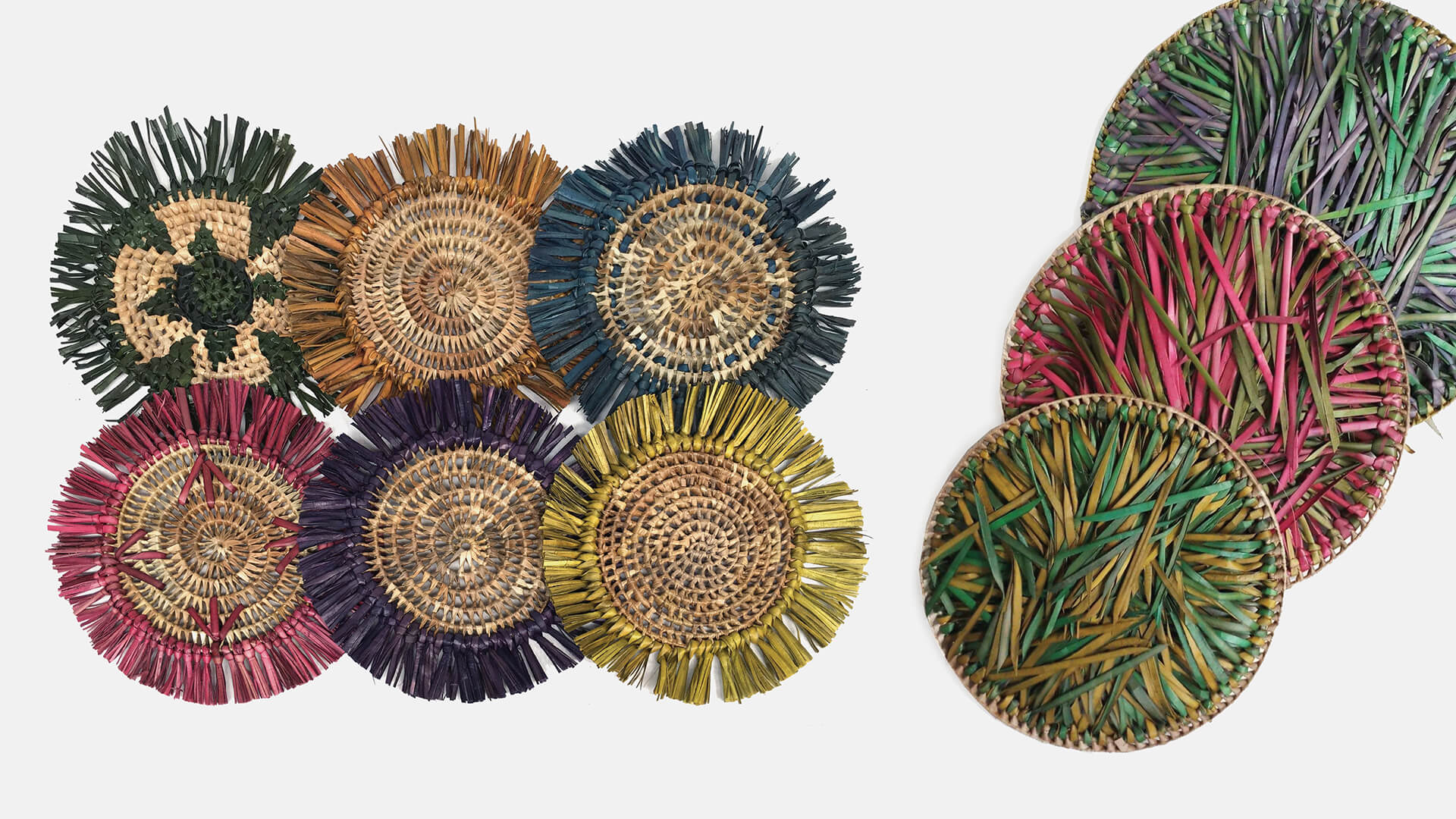 "Our vision: 'a basket in every home, a placemat on every table' drives us to explore bigger markets for the products we create," says Colmenares

The brand is originally known for its woven baskets, placemats, and other tabletop decor, but Colmenares is looking into developing lighting fixtures and small furnishings. "To improve our product development, we always enroll and take part in the programs of CITEM, such as Design Commune," she shares, recalling the time the company was able to work under the guidance of paper artist and product designer Tes Pasola, as well as a team of German design experts.
"We really appreciate their insights, because sometimes we're already so comfortable working with our material. Personally, I can sometimes be limited in product development because I tend to think, will the production be easy? Will it be a fast process? But the designers like the CITEM mentors have no limitations on what they think can be done."
Artisana Island Crafts is also set to participate in the upcoming NY Now trade show in July through CITEM. "I'm looking forward to learning how the American market is and what they want. I've always been market-driven."

ADAPTING TO THE TIMES
Colmenares still considers Artisana Island Crafts an "ongoing evolution," which is to imply that there's still no telling where she will take the business next.
Having been used to trade shows, Colmenares has no qualms adapting to the new, virtual ways in which products are being promoted now. "People used to come to our shows to see our products in person, but now it's all digital and we don't even get to see our buyers. It's like a paradigm shift! But I welcome the change and the opportunities." So far, she's learned to take good photos for online marketing, and has dedicated a staff to respond to inquiries and orders on social media.
There are no hard rules when it comes to serving the market, too. While in the past, orders came in bulk from big exporters such as Pottery Barn, Colmenares shares that she's now working on an order for a client who sells in Amazon—and it's something she's never done before. "It's really different now, but I think it's really all about opening your eyes to the potential around you."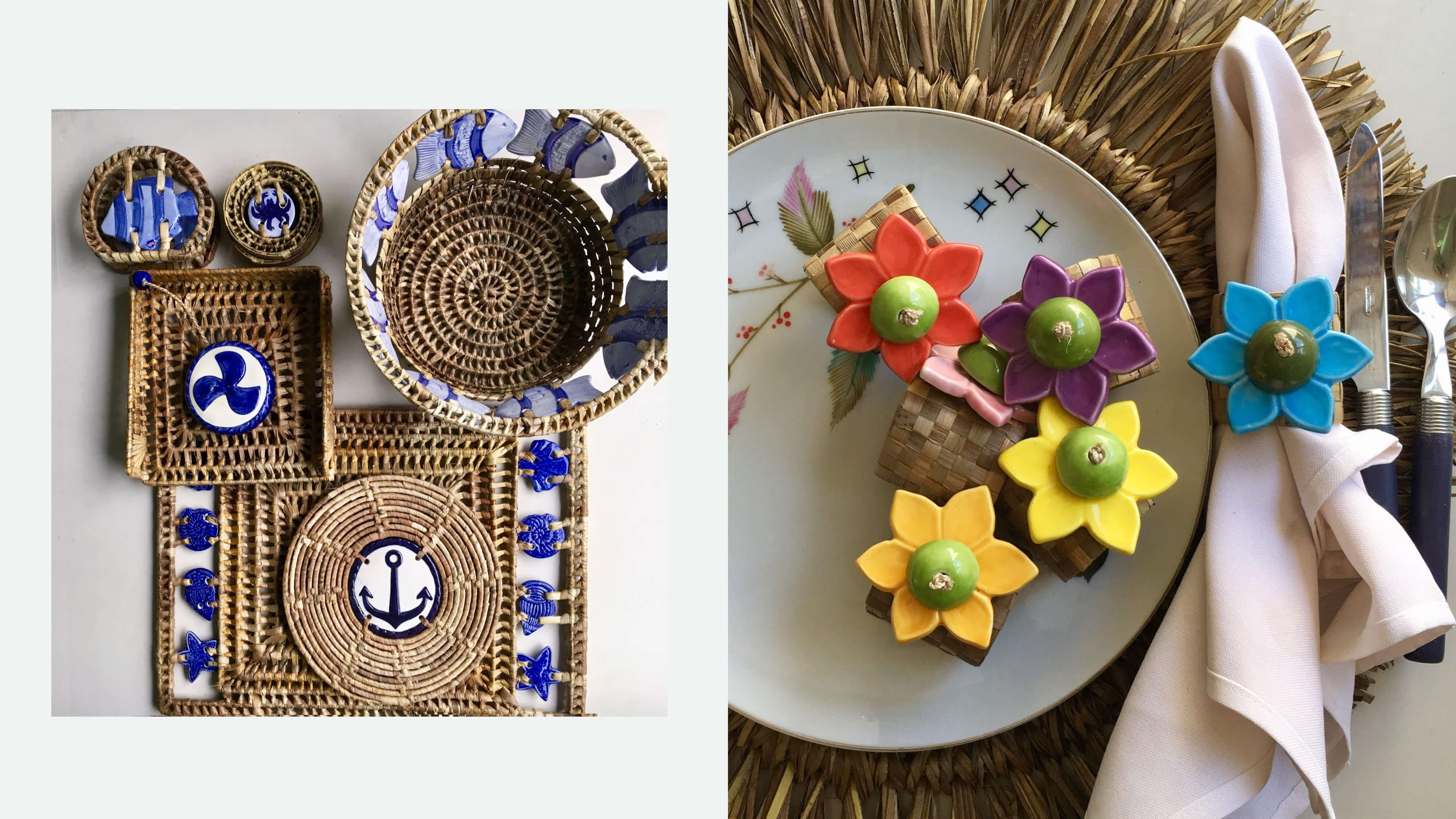 Innovation, foresight, love for the craft, adaptability to market trends, and flexibility to the ever-changing times have led Artisana Island Crafts to where it is now. While the brand is known for its homestyle products, it continues to expand its offering to provide lifestyle goods that give comfort and solace for its dwellers
Like many other brands, the business was disrupted by the pandemic, but Colmenares chose to accept and adapt. She's focusing instead on understanding how the market is responding. "The pandemic has brought cocooning to the forefront," she points out, "and our customer is the woman of the house who wants to make her house a haven for everyone living who seek comfort and refuge."
"I think the world is starting to slow down," she adds. "We are now taking things at a gentler pace. There's a better appreciation of time and we're not always running after time now. I guess it's a whole new lifestyle." And one can bet Artisana Island Crafts will be ready to cater to its market's homestyle needs for this gentler, more slow-paced world.