Bamboo Brut
Cherry Chan's father launched his own import-export business back in 1964. Thirty years later, Cherry decided to continue from where her father left off.
According to Cherry, "Native Arts and Crafts started operations in 1994, a spin-off of the original family business." Cherry explained further that "it was set up exclusively for the export of Philippine handicrafts, while the import side was discontinued." Her father's experiences, combined with his extensive network of suppliers built up through the years gave Cherry a good foundation for jump-starting the new endeavor.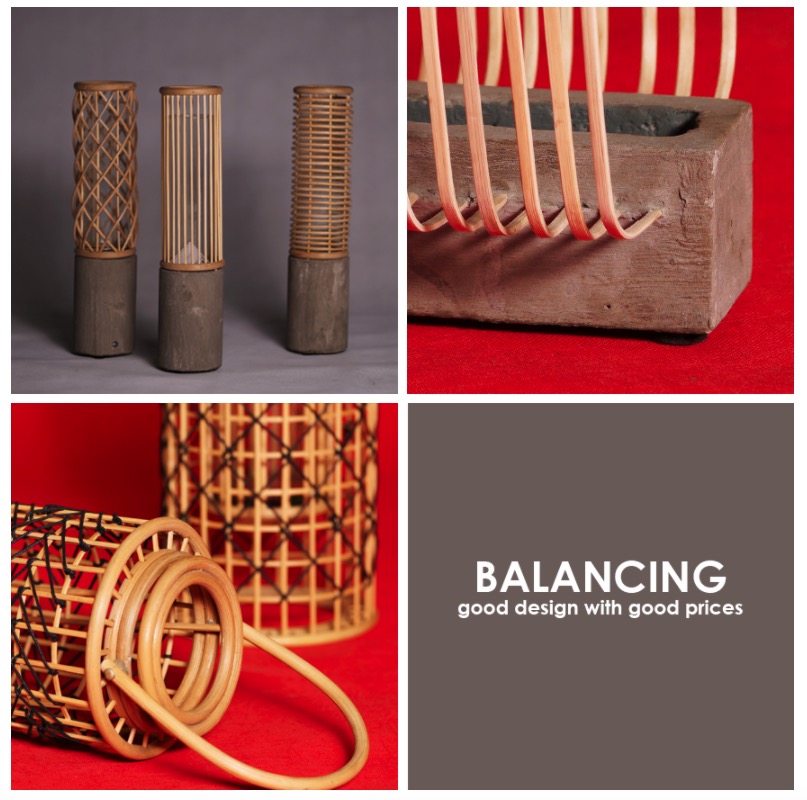 Clockwise from top left: Bamboo and cement Chantal candle holders by Tes Pasola;
detail from Bento Flower Box Collection; Waverly lanterns by Detlef Klatt.
"Because we have been in the business for many years, we've established contacts with suppliers of different local materials," Cherry said. "This allows us to be versatile in creating products that combine different elements," she continued. That advantage was put to the test when Cherry signed up for CITEM's Design for Commune program.
Two of the program's creatives, Tes Pasola and Detlef Klatt, helped push Native Crafts to new directions with demanding concepts. The designers' striking works - exhibited at Manila FAME October 2018 - revealed their creative swagger, combining cement and bamboo to subvert the traditional notions of local crafts.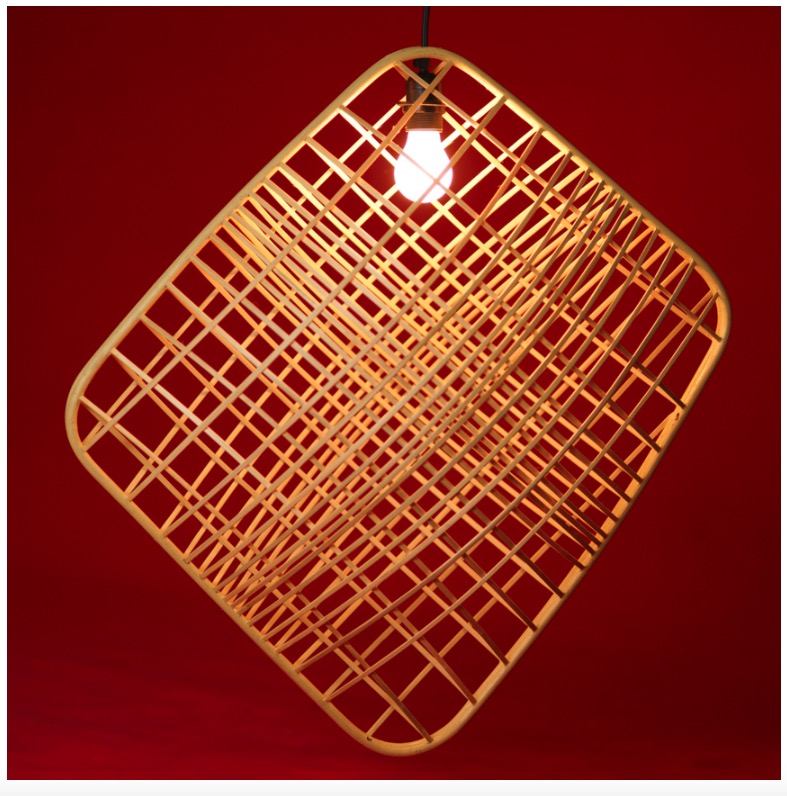 Detlef Klatt's Pillow drop light, made from bamboo.
Detleft and Tes' Benton Flower Box series looks like the rogue - yet adorable - love child of incongruous materials with the raw character of cement setting off the delicacy of bamboo. Tes continued with the theme for the Chantal candle holders, crowning the gritty cement base with delicate glass tubes.
Detlef's other works, that includes the playful Pillow drop light and a collection of lanterns, enhance the playful mood. All in all, Tes and Detlef's collections complemented Native's Crafts' more subdued designs to provide Manila FAME's visitors with a broad range to view, or choose from.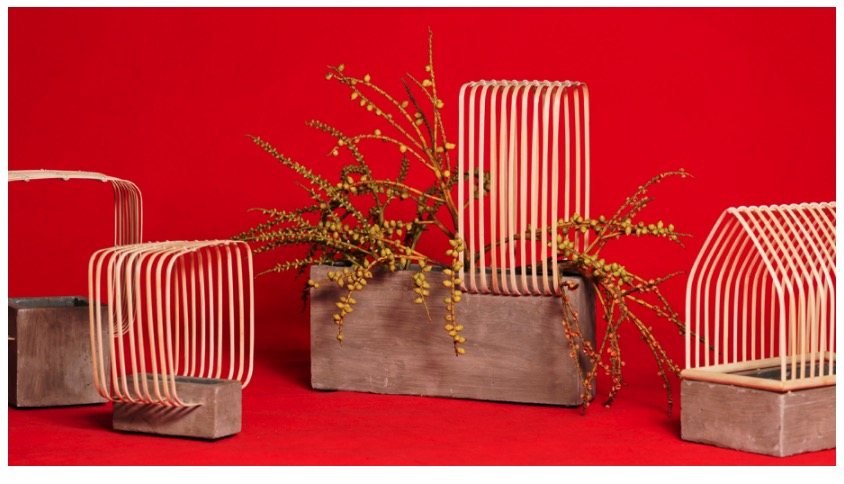 Benton Flower Boxes by Tes Pasola, Benton Green House by Detlef Klatt (right).
As revealed during the show, good design can drive traffic, but that's just one part of a manufacturer's equation. Being one of the export industries' more seasoned players enabled Cherry to develop a grounded perspective, with her assessment of the scene guiding Native Crafts's blueprint for the future. "Buyers nowadays are very price sensitive and our labor costs are increasing," she said. "Since other countries have been catching up with the designs, we should balance good design with good prices."
An awareness for global changes is another key factor. According to Cherry, she stays updated by "staying in touch with the trends and connecting with the right market. "By doing that, we hope to be able to see more of our items in various stores around the world."
CONTACT INFORMATION

Cherry Chan
Account Officer

63 02 3725981 | 63023321664
info@ncabiz.com
www.ncabiz.com
193 Roosevelt Avenue, San Francisco del Monte,Quezon City, Metro Manila, PHILIPPINES