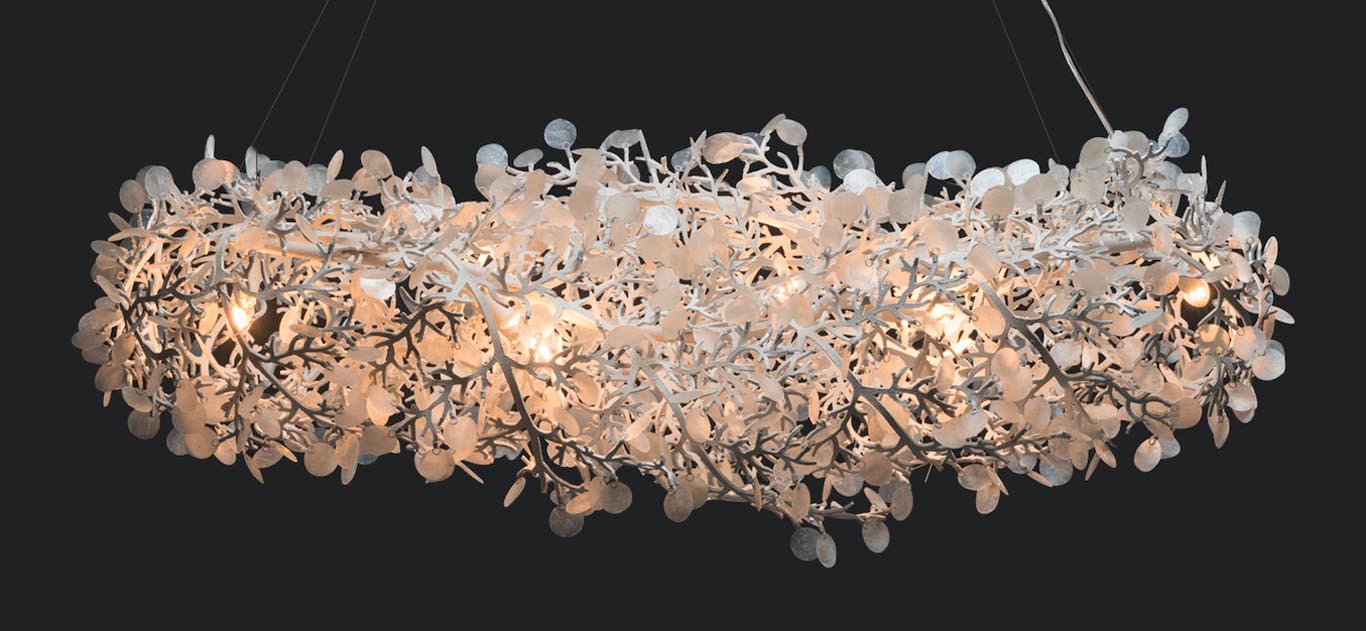 A Bright Future
Chris Venzon and his Mexican-born wife, Jackie, seem destined for a life bathed in light.
Jackie recalled their fateful first meeting some 28 years ago. "Cris started his journey in the lighting industry in 1985 when he migrated to the US and started working for Kalco Lighting Company in Las Vegas, where later I started working in 1992. We have a combined experience of over 30 years in lighting design, engineering and manufacturing."
They were already married by the time Chris founded his own lighting company, Venzon Manufacturing Corporation, in 2003. His three younger brothers helped run the Pampanga-based factory which, for the coming years, was kept busy serving the orders of a major US buyer. But Chris aspired for something bigger: Growing his own brand.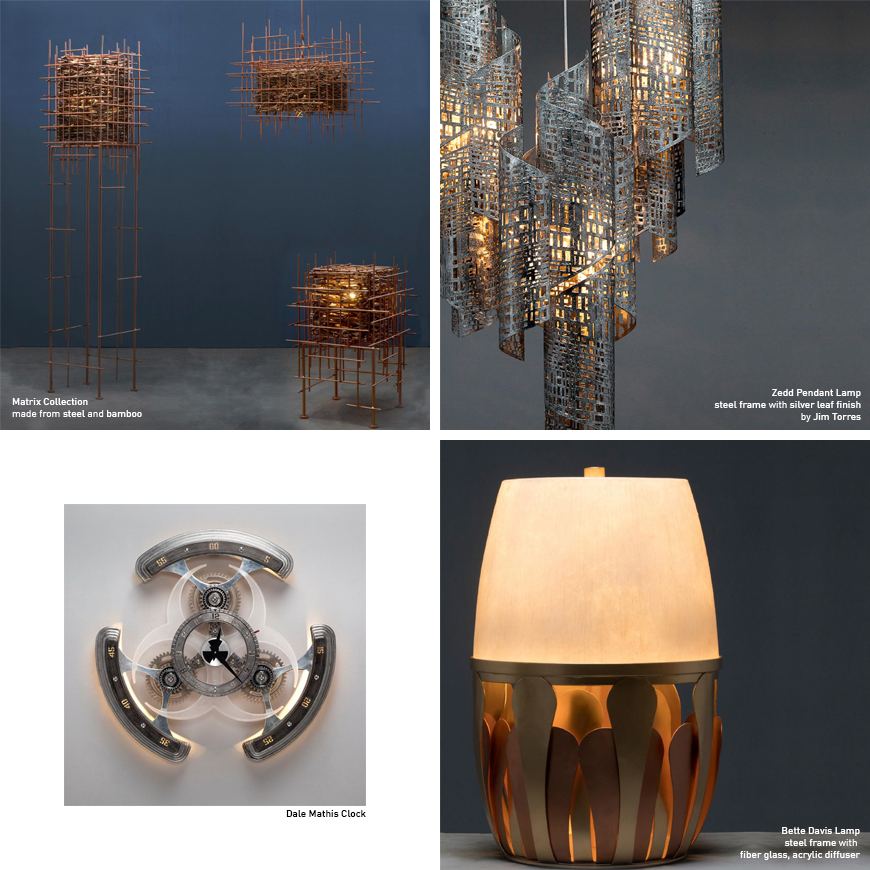 A sampling from Venzon's portfolio.

He decided to sell his company to his main buyer and simply started over. In 2013, Chris and Jackie founded Venzon Lighting & Objects, a design studio where husband and wife can finally build their brand. "We wanted more freedom in terms of who we could sell to, as well as be more hands-on here in the Philippines, while having the creative freedom in the design and production of our collections."
Their catalogue reveals exactly that - classic pieces alongside adventurous models by Venzon's in-house designers and guest creatives. Among them, Stanley Ruiz's Benjamin lamps which remind you of antique searchlights, its form abstracted and revamped with solihiya weaving. The Cherry Blossoms collection is a surprising combination of steel and delicate capiz, while the Bette Davis lamp is just like its namesake, smug and glamorous in its own strange way.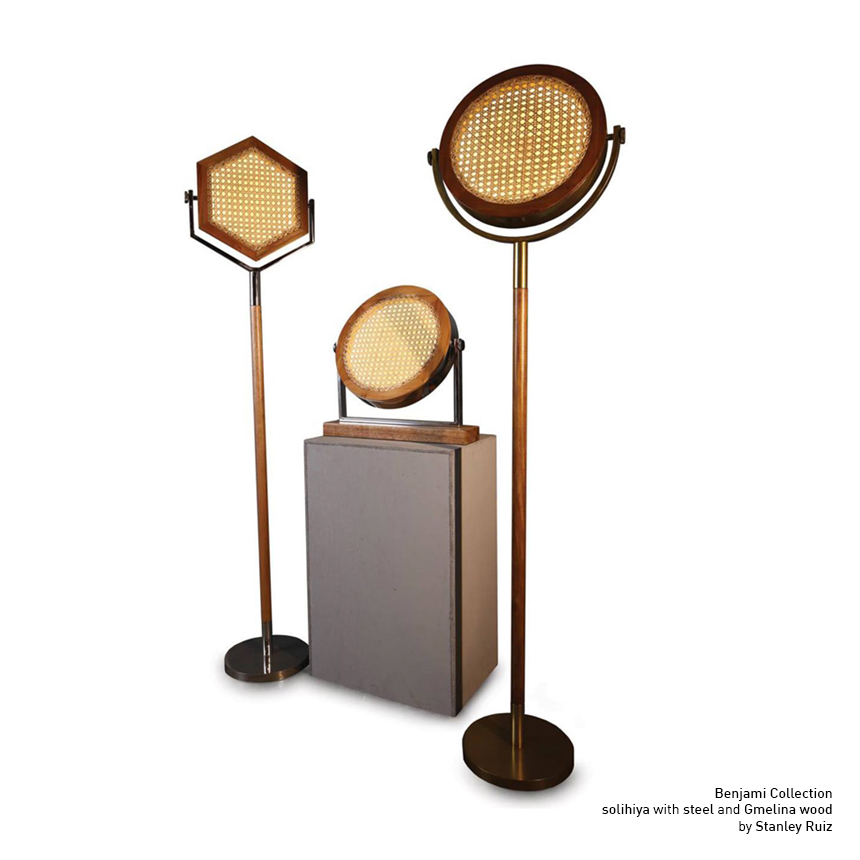 Stanley Ruiz's Benjamin series, made from Gmelina wood, steel and solihiya weaving.

Apart from their core lighting collections, Jackie and Chris also carry a capsule series of furniture along with Dale Mathis' art, which is made out of their own factory. "Dale's art isn't for everyone," Chris stated, "but we found a niche market."
Visitors to Manila FAME's 68 th edition were able to preview Venzon's new designs. It included a variation of the popular Cherry Blossoms lamp, the new Picasso and Hexa collections, as well as the striking Nautilus clock designed by Callen dela Cruz for Dale Mathis.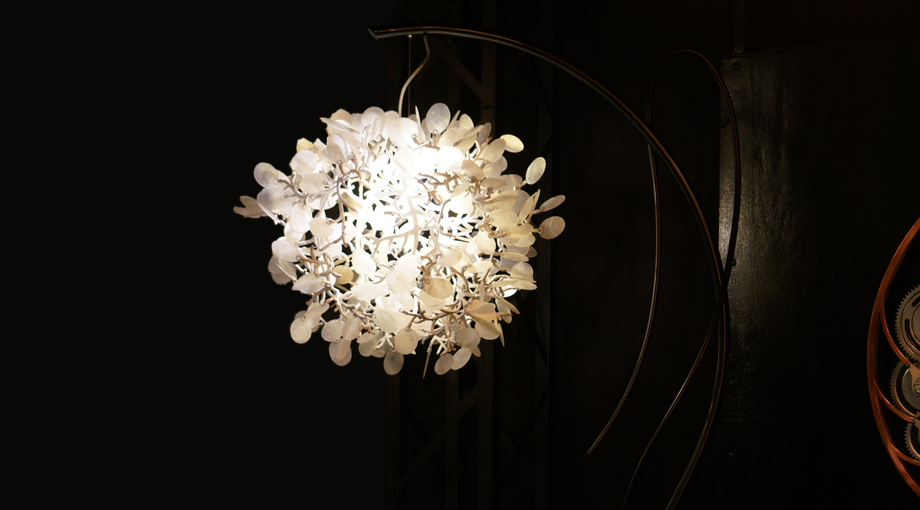 The Cherry Blossoms floor lamp made from steel and capiz .
"It's exciting," was how Chris described the changing export climate. "Big importers are closing, or being sold, while US buyers sourcing from China are looking for new suppliers because of the trade war. Of course they understand that we cannot compete with china, that's the reality. But the name of the game is no longer mass production."
Though smaller than other trade fairs, Chris admitted that he still got positive feedback. "It's not about the size," he explained, "but the quality. "
Top photo: The Picasso pendant lights debuted at Manila FAME.
CONTACT INFORMATION

Crisanto Venzon
President

63 045 4551939
info@venzonlighting.com
www.venzonlighting.com
Lot 138, Purok 1, Barangay PanipuanSan Fernando, Pampanga, PHILIPPINES