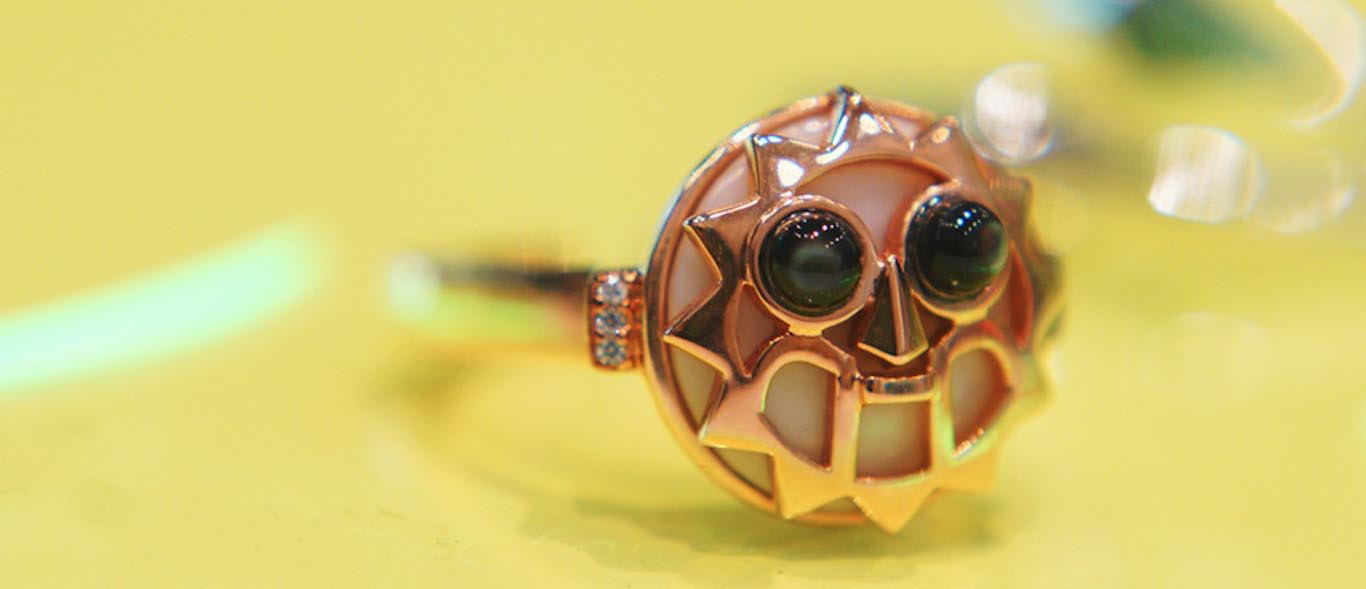 Expressing Individuality Through Jewelry
Starting a fashion accessories brand came easy to Malou Romero, owner and creative director of Joanique. She was once a model who was naturally exposed to different fashion labels, trends, and industry personalities. It's not surprising that she counts some of the industry's mavericks, like Phoebe Philo and Rei Kawakubo, as her design idols.
But Joanique's credo was rooted to a deeper purpose. "Our vision is to empower women by encouraging them to express their individuality," Malou declared.
After testing the waters with fine jewelry sold to friends and relatives, Malou launched her first major collection in 2011. Titled Jardin, she described it as "a celebration of the beauty of the garden," with floral and other natural motifs."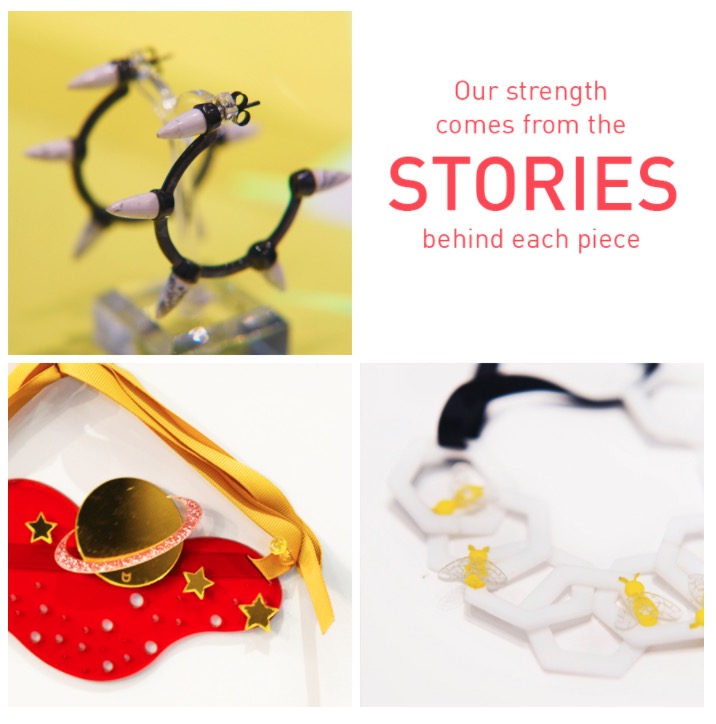 Bulan earrings made from black rhodium plated sterling silver with howlite, from the Maskara collection (top left) ;
Honeycomb acrylic necklace with bees and Cosmos-inspired acrylic bib (bottom) , both from the JoaniqueMIX series.
The success of Joanique's inaugural collection encouraged Malou to expand her range and reach foreign buyers. Later on, she unveiled a new line of clutch bags inspired by Philippine flora and local fiestas. It includes a series of wooden clutches with forms derived from flowers , as well as a minaudiere collection that borrows from the vibrant patterns of Bacolod's Masskara festival.
Soon after, Malou decided to address a bridge market. At Manila FAME's 68th edition, she introduced a junior jewelry and bag line called JoaniqueMIX. "We developed it for a younger audience," Malou said, "with more accessible price points." The series conveys a carefree mood which Malou expressed with her choice of materials, acrylic and plastic, and fantastical themes.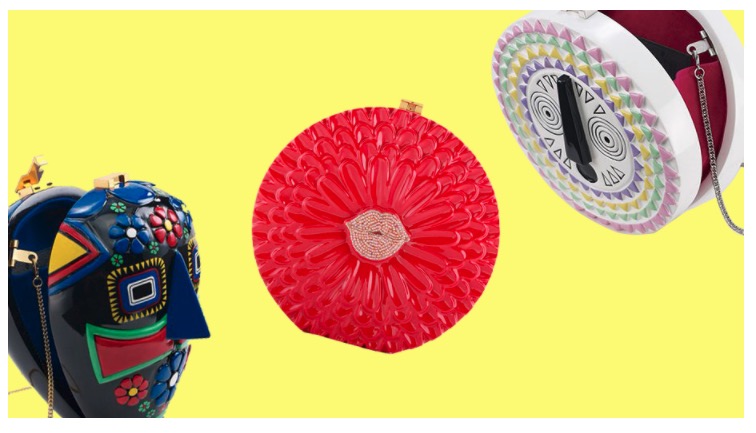 The Datu and Flora clutch bags from the Maskara series (left and right) and the Dahlia minaudiere (center) are made from wood hand-carved by Filipino artisans.
JoaniqueMIX debuted with a strong showcase: Nature-inspired necklaces and earrings that featured laser-cut honeycomb components (replete with bees), accompanied by a glittery cosmic gallery of casual jewelry. To complement the collections, Malou added an ensemble of everyday bags made from plastic and leather.
It proved to be a hit with Manila's young mavens as well as some European buyers who were captivated by JoaniqueMIX's visual impact, and background stories. "All our products are handmade by talented artisans, using materials that are mostly Philippine-sourced. Our strength is in the narratives behind the making of each piece."
Top photo : Ime ring, made from gold-dipped sterling silver with semi-precious stones and cubic zirconia.
CONTACT INFORMATION

Beatrice Concepcion
Marketing & Sales Manager

63 02 8162830
info@joanique.com
www.joanique.com
5925 Algier St. Poblacion,Makati City, Metro Manila, PHILIPPINES