Stubborn head, Steadfast heart
Arnulfo "Arnie" Milambiling, a Marine Engineer by profession, saw an opportunity in Subic Bay where he initially found work at the US Naval Base's shipyard. He and his wife, Imelda, started to supply the American servicemen stationed there with furniture starting in 1987.
"We made mostly wooden pieces," Arnie disclosed. "We love doing rattan furniture, and we have good weavers. It's just that at that time, the material was very scarce."
While Mt. Pinatubo's explosion signaled the end of a thriving business, the incident also opened new doors for Arnie. A government intervention program, created to help manufacturers affected by the subsequent American bases' pull-out in the early 90s, gave the Milambilings an opportunity to sell to the local market. "We brought our products to the Golden Shell Pavilion," Arnie revealed, "and the Dept. of Trade and Industry provided the space as well as the trucking for free."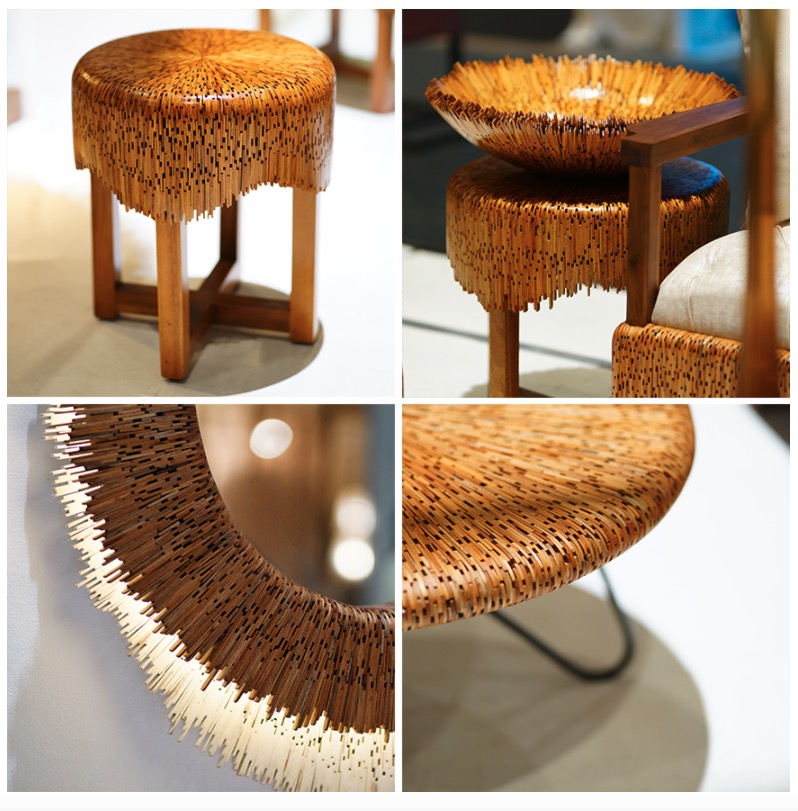 Contemporaneo's distinctive style seen at Manila FAME October 2018.
Later on, Arnie, along with other Olongapo-based manufacturers, started to show their furniture in other venues, such as the Greenhills Shopping Center and Shangri-La Plaza. " Napaka-laki pala ng local market. So, around 1993, we started selling overruns, pero wala naming bumibili . People are looking for other designs aside from the ones that we sold to the American servicemen."
Under his old company, Muebles Lizamyr, Arnie joined his first Manila FAME in 1995. He initially sold furniture parts since he didn't have the capacity to manufacture furniture. Though he did quite well, it will take another nine years before Arnie's next Manila FAME outing.
"I got a designer, Val Padilla, who said that my old company name isn't very popular. So we thought of a name with a stronger recall. We came up with Contemporaneo - from the word contemporary - which means napapanahon ."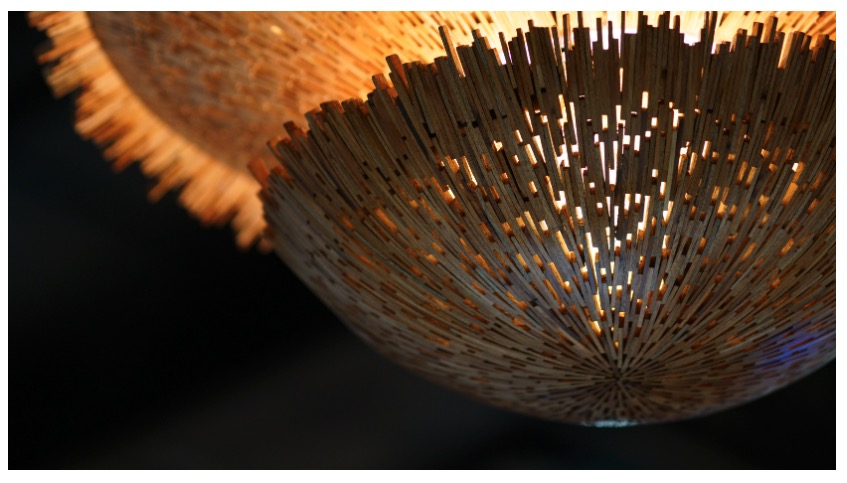 Arnie uses wood chips and end cuts are recycled to make furniture, lamps, and even sculptural pieces.

With the new name came new designs that suited both export and local buyers. Material was also key to Contemporaneo's survival with Arnie spearheading his company's research and development program. He found new ways to use Contemporaneo's end-cuts, which were usually made into charcoal.
Arnie also discovered an unusual source for wood. "I found out na madami palang wood from the sea. We are a tropical country, so we have wood species that other countries don't have, like Dungon." Dungon wood reclaimed from the sea is "a very hard wood that you can't cut with an ordinary saw."
Arnie's thirty-plus years in the furniture business wasn't an easy journey. Flexibility and the courage to change helped his company survive the rough sailing. It was his positive attitude, though, that allowed him to see the opportunities that came with the setbacks.
CONTACT INFORMATION

MR. ARNULFO MILAMBILING
GENERAL MANAGER/DESIGNER

63 02 6283864 | 6283864
contemporaneo_inc@yahoo.com
www.contemporaneo-inc.com
369 Numeriano Cruz Street, Villa Raymundo,Palatico, Pasig City,Metro Manila, PHILIPPINES