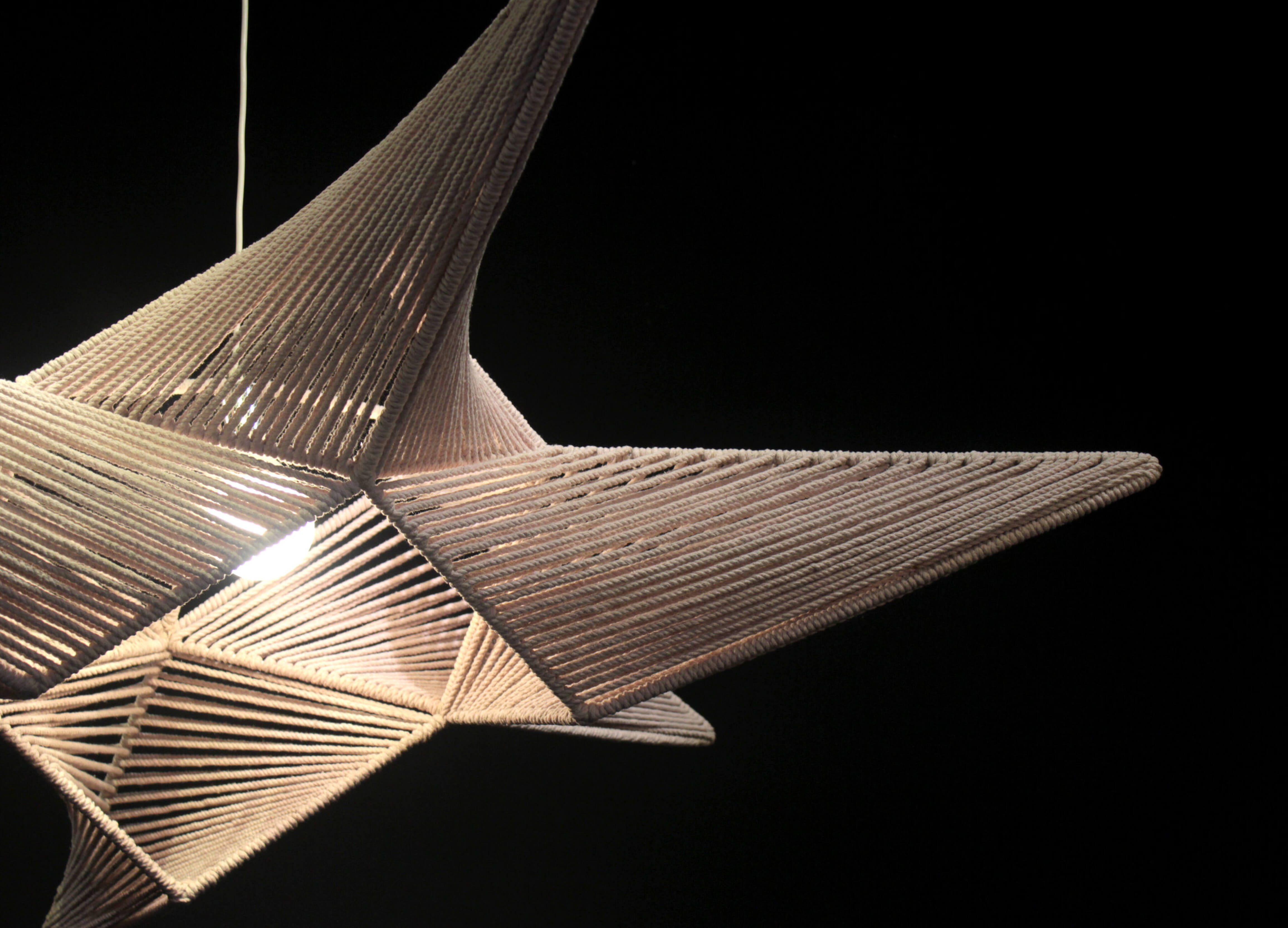 That One Piece that Makes All the Difference
Dynamic, colorful, and with a touch of whimsy, LIJA by That One Piece creates pieces that come to life

by Patti Sunio
"LIJA by That One Piece is a tribute to the natural world and how we can wonderfully transform a part of it for our own," begins Rowen de Jesus, founder of contemporary lighting and furniture brand LIJA by That One Piece. The name LIJA, which translates to 'to sand' or 'to refine,' perfectly encapsulates their design ethos: carving beautiful pieces for the home out of materials abundant in nature.
These are designs that complement the inherent beauty of indigenous materials, refined with design ideas from ingenious minds and through the hands of passionate Filipino craftsmen. De Jesus describes LIJA by That One Piece's creations as "fine fiber lines that traverse polished surfaces, while translucent paper sheets enfold and undulate on frames of contemporary pieces that showcase local craftsmanship and quality."
LIJA by That One Piece is an evolution of De Jesus' long-standing penchant for natural and handmade goods. In 1992, she founded Spring Sheets, a company that specialized in handcrafted paper products, which achieved commercial and critical success, winning awards and gaining recognition in furniture and design fairs in the Philippines and abroad. Her paper products were carried by international outfits such as Bath and Body Works, Crate and Barrel, and Currey.
Soon after, De Jesus and her husband Luis decided to continue expanding the business by establishing That One Piece, positioned as an export manufacturer of choice home pieces. "Continuously supported in the business and design aspects of the company by mentors and commissioning artists and designers to create unique pieces, That One Piece Enterprise has grown beyond creating quality manufactured work," shares De Jesus. "And it now needed to push further and build its value as a brand."
It is from this direction that LIJA by That One Piece was born. "It is stepping into a bigger and international platform," she adds. "LIJA by That One Piece hopes to impress a global, contemporary appeal, and amplify its Filipino design talent and polished craftsmanship to key decision makers and tastemakers."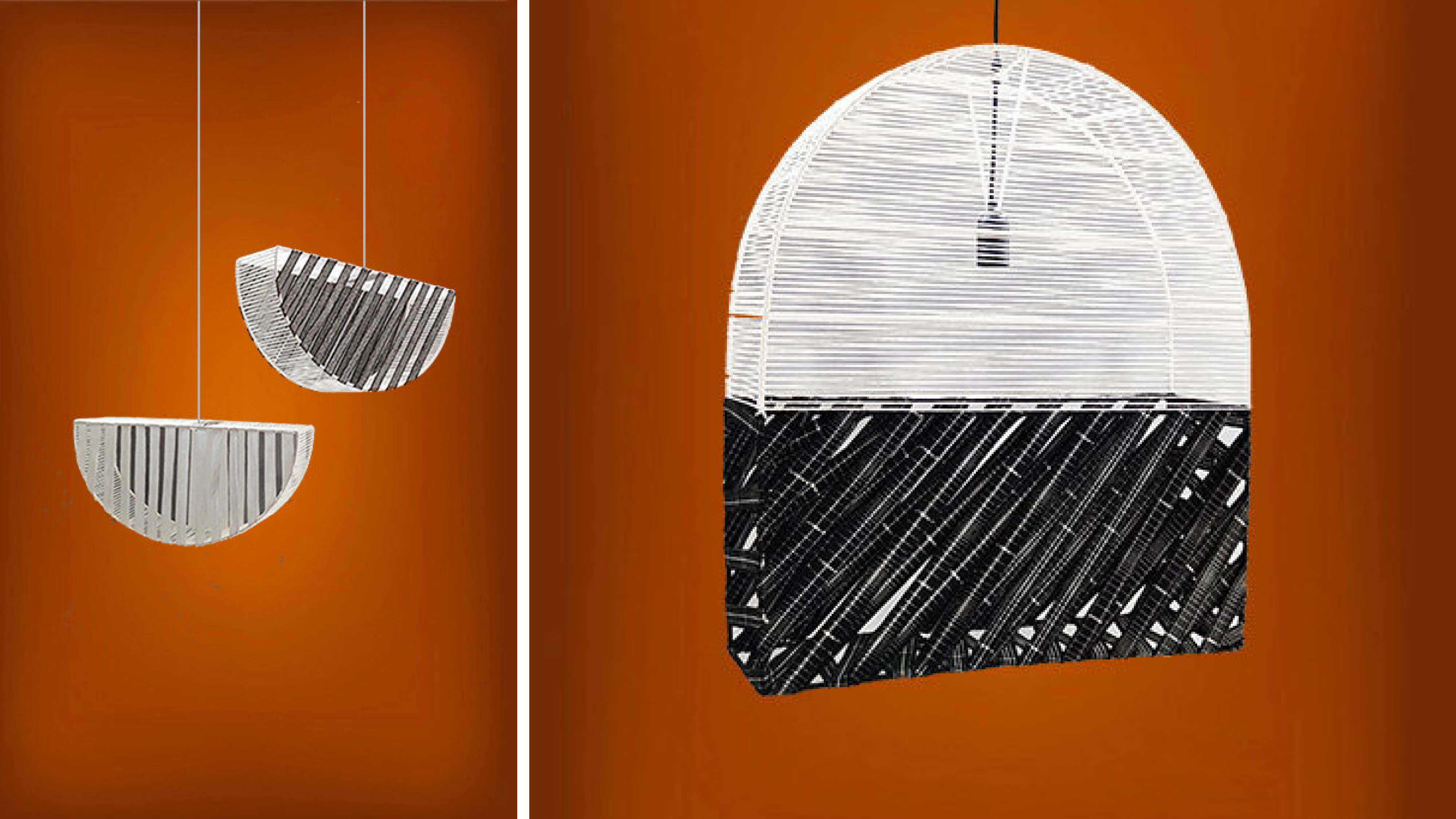 Established in 2016, LIJA by That One Piece has been recognized by the prestigious G-Mark of the Japan Institute of Design Promotion (JDP) and the Katha Awards at Manila FAME

WITH RESPECT TO NATURE AND THE COMMUNITY
LIJA by That One Piece continues to be led by their husband-and-wife team, with Luis, an engineer, who takes charge of all the technical aspects in lamp production, and Rowen, who heads the creative side of the business, such as production development, selection of fabrics, color range, and the like. "We are a very small company from a very small barangay in San Rafael, Bulacan," shares De Jesus.
"The people whom we work with—manufacturing proper—we have known for a long time. Our suppliers, we meet from DTI trade shows. It's always been our mission to support local suppliers, artisans, and communities," she says. Through the years, with the support from CITEM, the company has had the opportunity to collaborate with top-notch designers such as Olivia d'Aboville, Tony Gonzales, Wataru Sakuma, Nelson Sepulveda, to name a few, further elevating its product development and innovation.
"Together with our artisans and designers, we eagerly explore the capabilities and expressions of natural materials," adds De Jesus. "One needs to respect the artisans' culture and traditions, and incorporate that to the story, the value behind each product."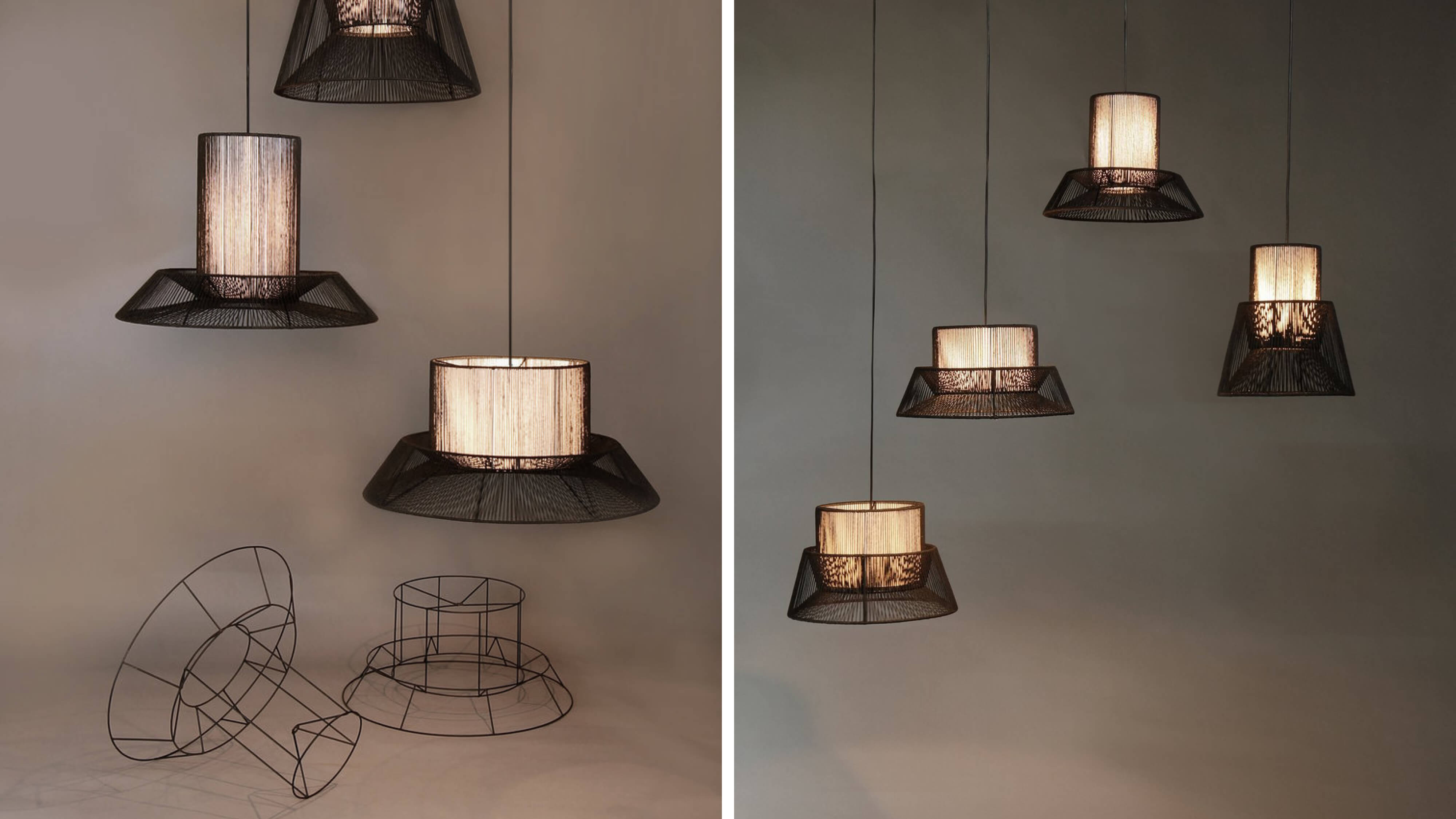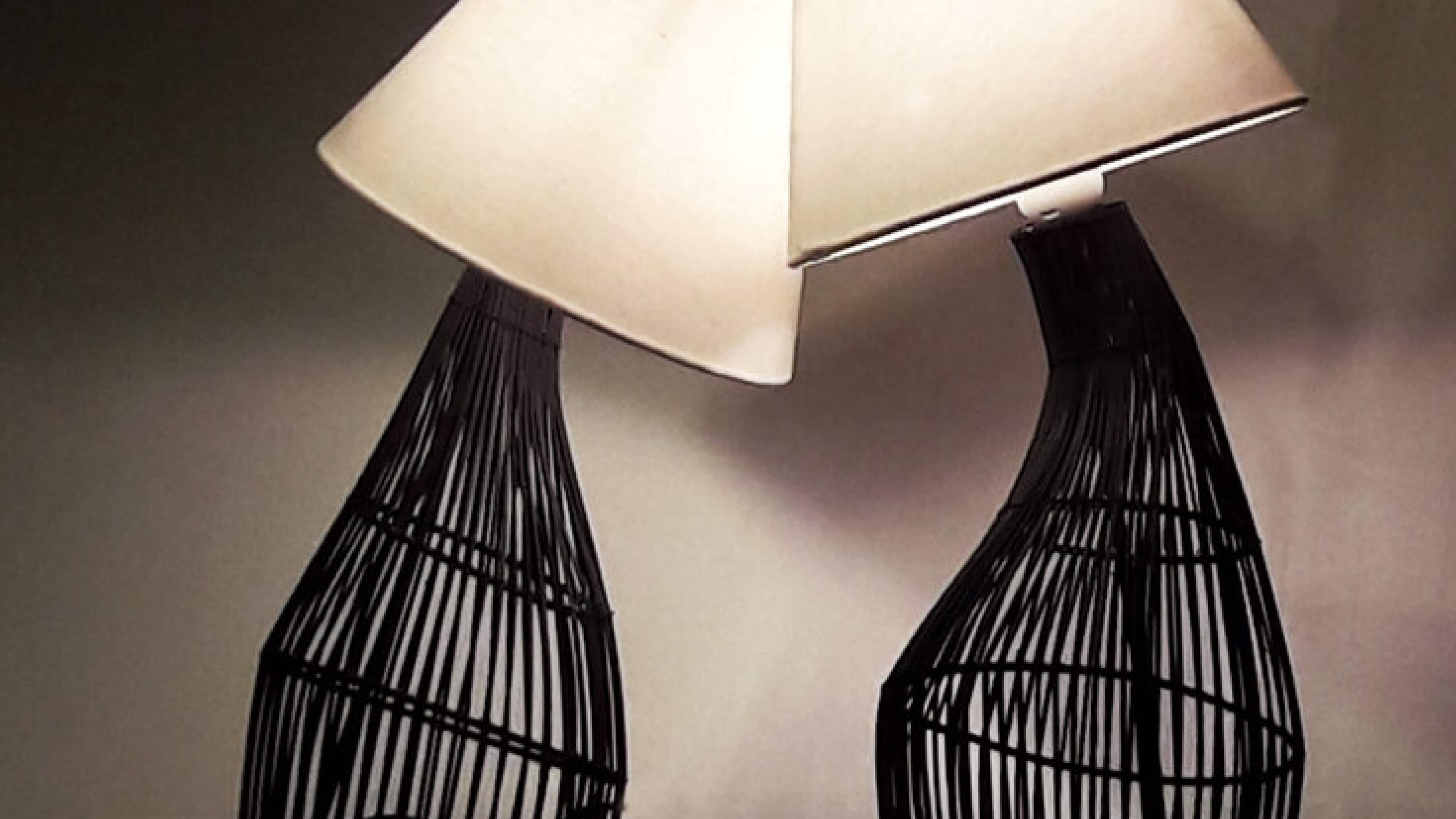 The pandemic has, all the more, pushed the brand to continue its path to sourcing locally and working together with local talent to create beautiful pieces for the home

LIJA by That One Piece takes pride in its fresh design ideas and expertise in the manipulation of new and old raw materials; its use of recyclable materials, such as paper, rattan, capiz, abaca, and local woven materials; as well as its commitment to sourcing local materials—nothing is imported.
Working primarily with indigenous materials such as rattan, fabric, and paper, its craftsmen and artisans are able to explore design possibilities from the materials' versatile and malleable characteristics. "The processes of these materials really take time," De Jesus admits. Inevitably, there are instances wherein supplies aren't readily available and the transport of materials from far-flung barangays cause delays, affecting production schedules. Still, being able to prioritize and champion local suppliers and resources prove to be all worth the obstacles.
"We rarely, rarely source our materials overseas," she reiterates. "Ever since we started with this business, we always wanted to champion Filipino creativity and ingenuity."

HOME PIECES THAT EVOKE LIGHT, A TOUCH OF WHIMSY
"We get our designs from the mundane to the most lofty of things," she says of their design process. "We get inspiration, too, from our travels, especially those trips to the most remote places in the provinces where we meet our suppliers. Every person, each place you go to has a story to tell—and that makes just about everything a valuable source of inspiration!"
Its catalogue of lighting fixtures and home accessories is testament to its "unique as nature" products which are "designed to be an artwork in itself." At the core of its design principle, LIJA by That One Piece intends to highlight its innovative, creative use of indigenous materials, refined into distinctive, stellar designs.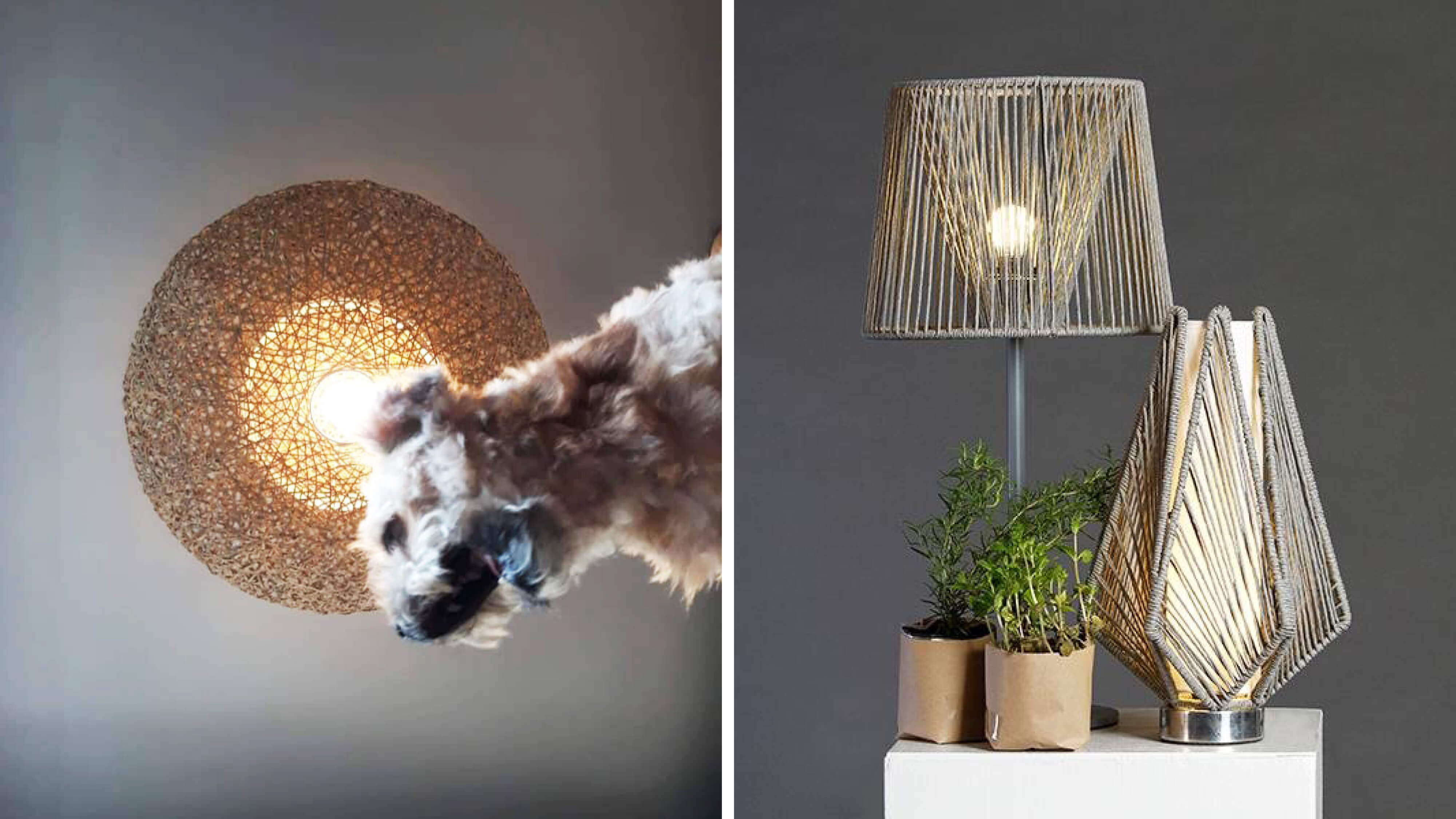 "We create unique and well-crafted handmade pieces that complement the contemporary lifestyle of our clients," says LIJA by That One Piece founder Rowen de Jesus

To date, the brand's roster of clients includes architects and interior designers who have a keen eye for interesting, one-of a-kind pieces, making important decisions for their clients who trust them for their taste, experience, and exposure to quality brands; retail buyers who curate pieces and collections for discerning tastemakers; and the design-savvy, well-traveled customers who proudly share their unique finds. "They are confident in their personal taste and share these finds with their network," De Jesus adds.
Although De Jesus observes that exports have slowed down in recent years, there has been a significant increase in the local market's interest in Philippine-made crafts, particularly for lifestyle products. "LIJA by That One Piece has always championed the Filipino first mindset," she says, "and we will continue to do so especially in more challenging times."
As pioneers in the use of indigenous materials in non-traditional forms, LIJA by That One Piece hopes to continue to shine—literally and figuratively—through its lamps and hanging lights, colorful decor pieces, and quirky home accessories.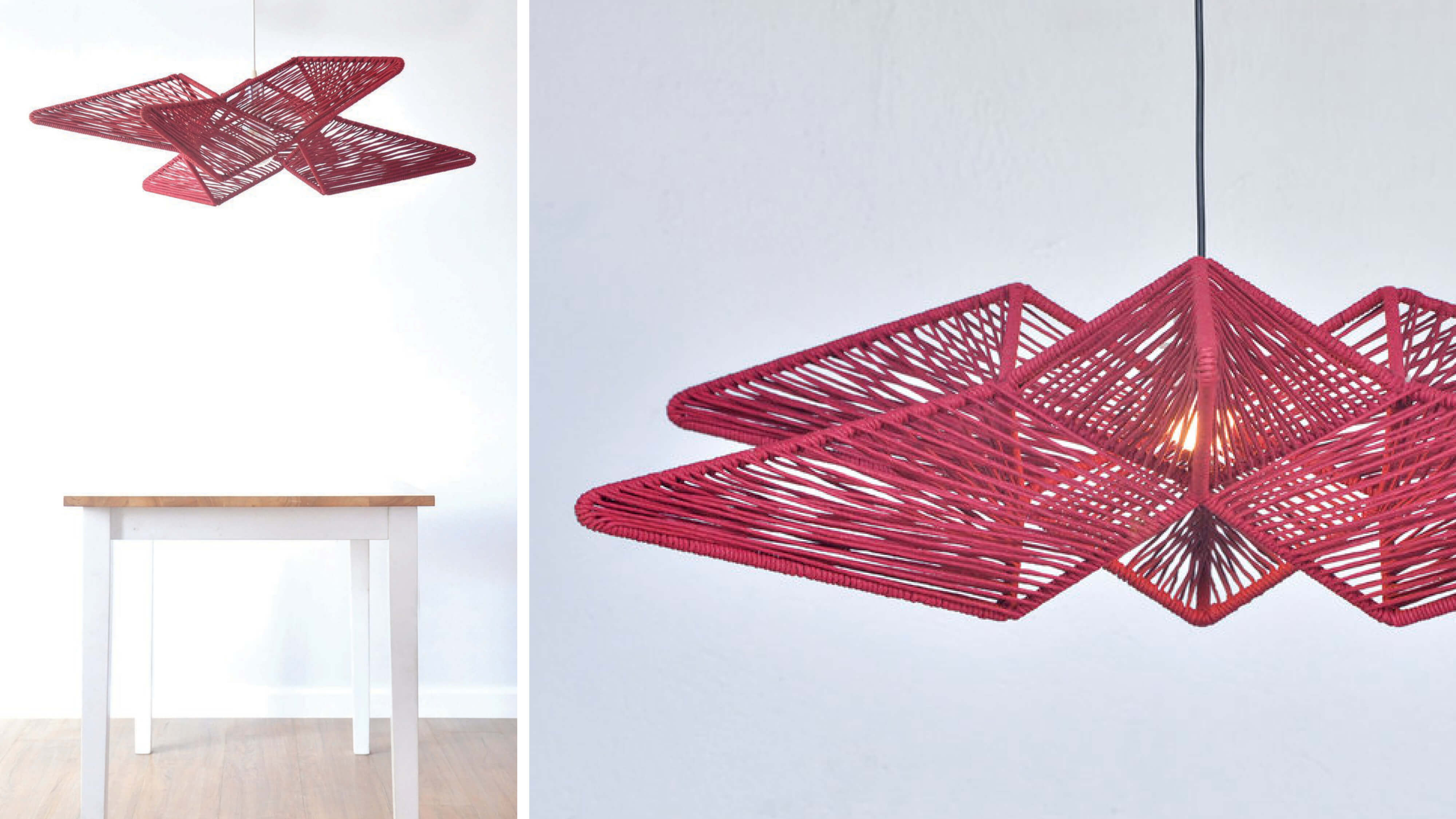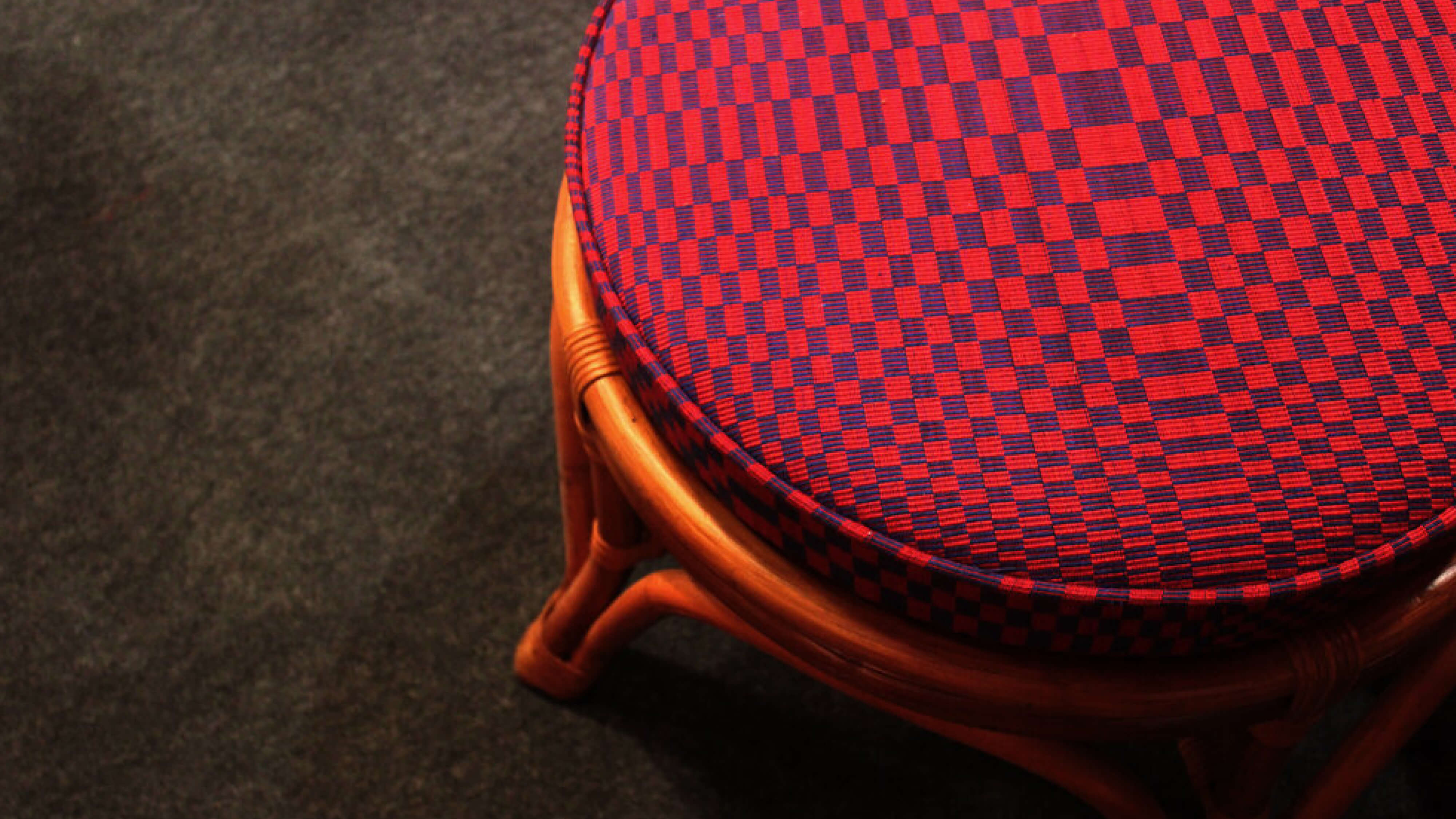 There's something about LIJA by That One Piece: bright colors, clean lines, and all-organic materials figure in unique home pieces that feel vibrant and alive

Photos courtesy of LIJA by That One Piece