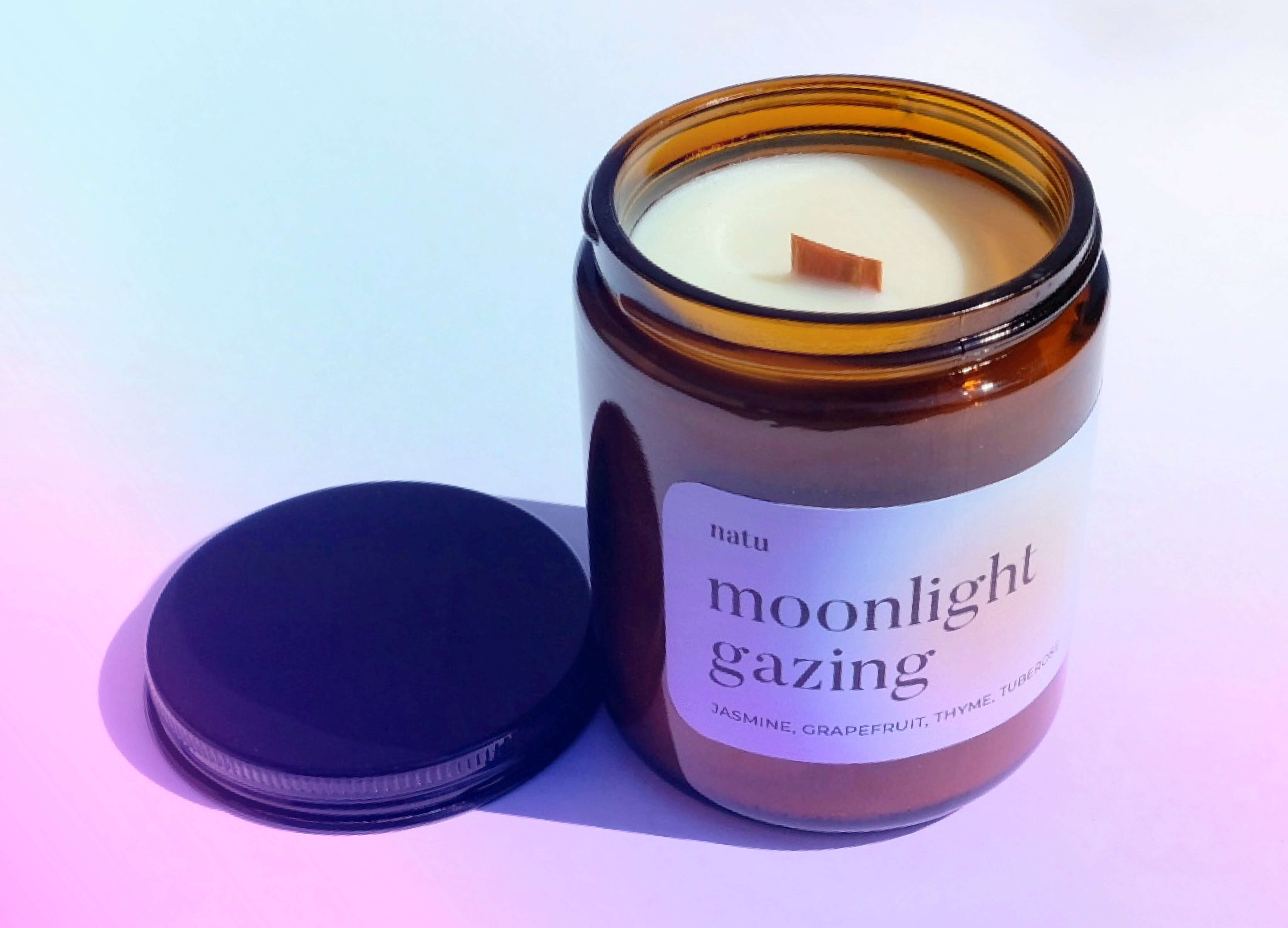 Melting Down the Scented Candle
What goes into this new-normal must-have and why it makes a difference

by Hannah Palima
The past year we've collectively spent indoors has brought our living spaces to the center of our attention. Creating a soothing atmosphere at home is now a must, as we seek sources of calm in the midst of the world's anxieties: soft lighting, plush seats, pockets of greenery. And at the heart of the carefully curated vibe sits the scented candle—an item that, though certainly not a new product in homeware, is having its moment.
Globally, the scented candle market is currently valued at around USD$4.22 billion, or well over PhP200 million, according to a study by Market Research Future. Sales across the world have steadily skyrocketed over the past few years, with an understandable renewed interest as everyone focused on improving their home areas following the pandemic.
However, scented candles have been a growing trend since the 1980s, when they transitioned from a mere functional fixture to a home accessory. There was a surge in variety—different shapes, colors, and sizes—that carried well over to the '90s, when alternative ingredients to the traditional paraffin wax began to emerge.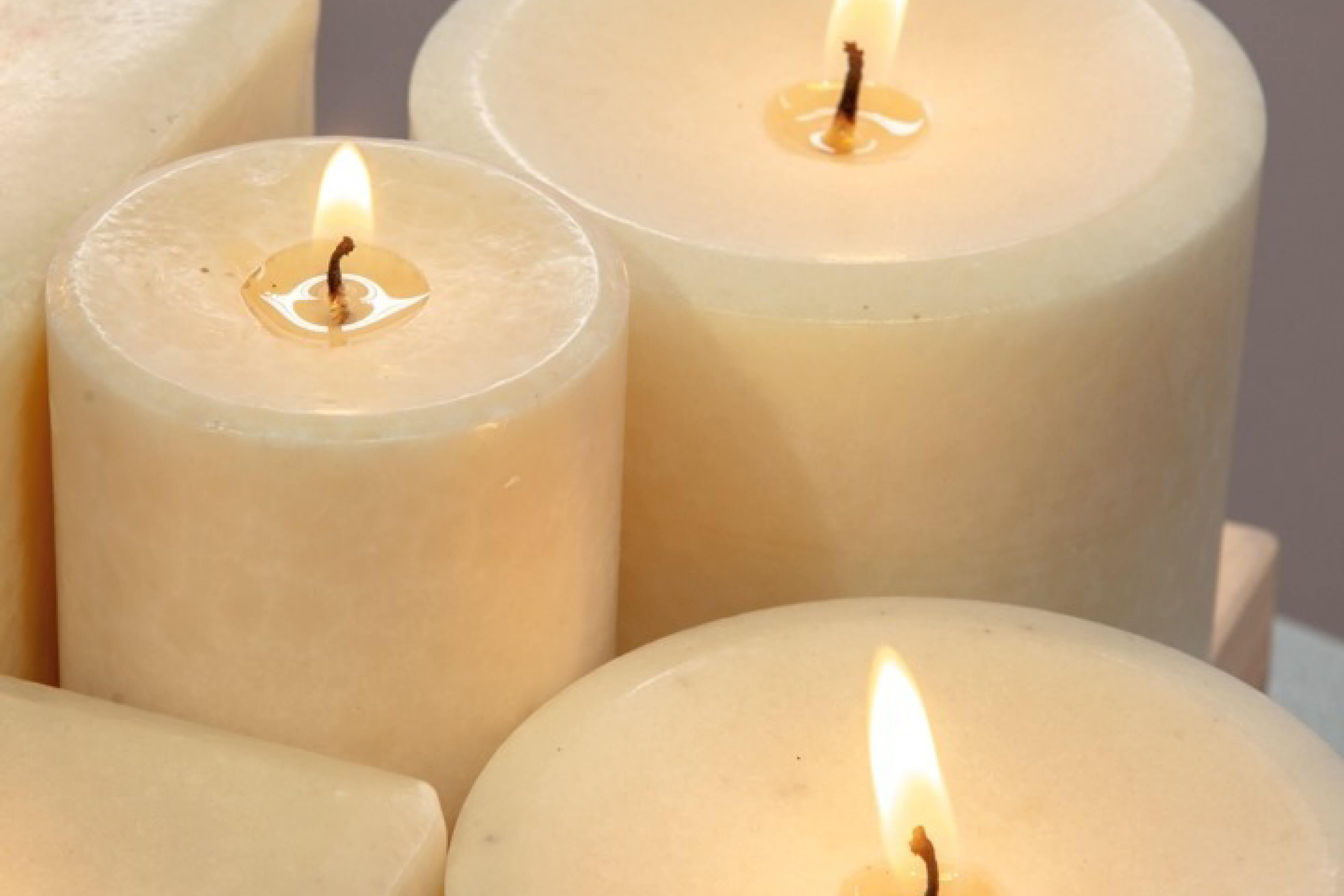 Crazy about candles: Its warmth, light, and scent brings comfort in chaotic times, making it today's household staple and a self-care essential
THE RISE OF THE CONSCIOUS CANDLE
The shift to more mindful shopping in recent years has also definitely highlighted scented candles made with less harmful elements. For instance, Alice Blue uses soy and vegetable wax (made from soybean oil and palm oil).
Established in 2005 by Tisha Gonzalez and Vencer Viray, with the mission to "elevate the standards of home fragrance available domestically," Alice Blue has been committed to crafting only high-quality candles since. To date, the brand also produces personal care items like soaps and shampoo bars, as well as home items like room sprays, fragrance diffusers, and wax melts, emphasizing biodegradable, carbon-neutral, and non-toxic ingredients.
"Soy and vegetable wax are sustainable and environment-friendly, unlike paraffin wax that comes from crude oil which has a limited supply and does not burn clean," Viray says. Candles like Alice Blue's, which burn clean, tend to burn slower and result in less soot. Paraffin, on the other hand, emits harmful substances when burned, and is a non-renewable substance.
"Early on, back in 2005, we noticed a lack of scented candles that are sustainable," he adds. "What was sold in the market then were cheaply made paraffin wax candles that were poorly scented. We found a niche market that was not being addressed."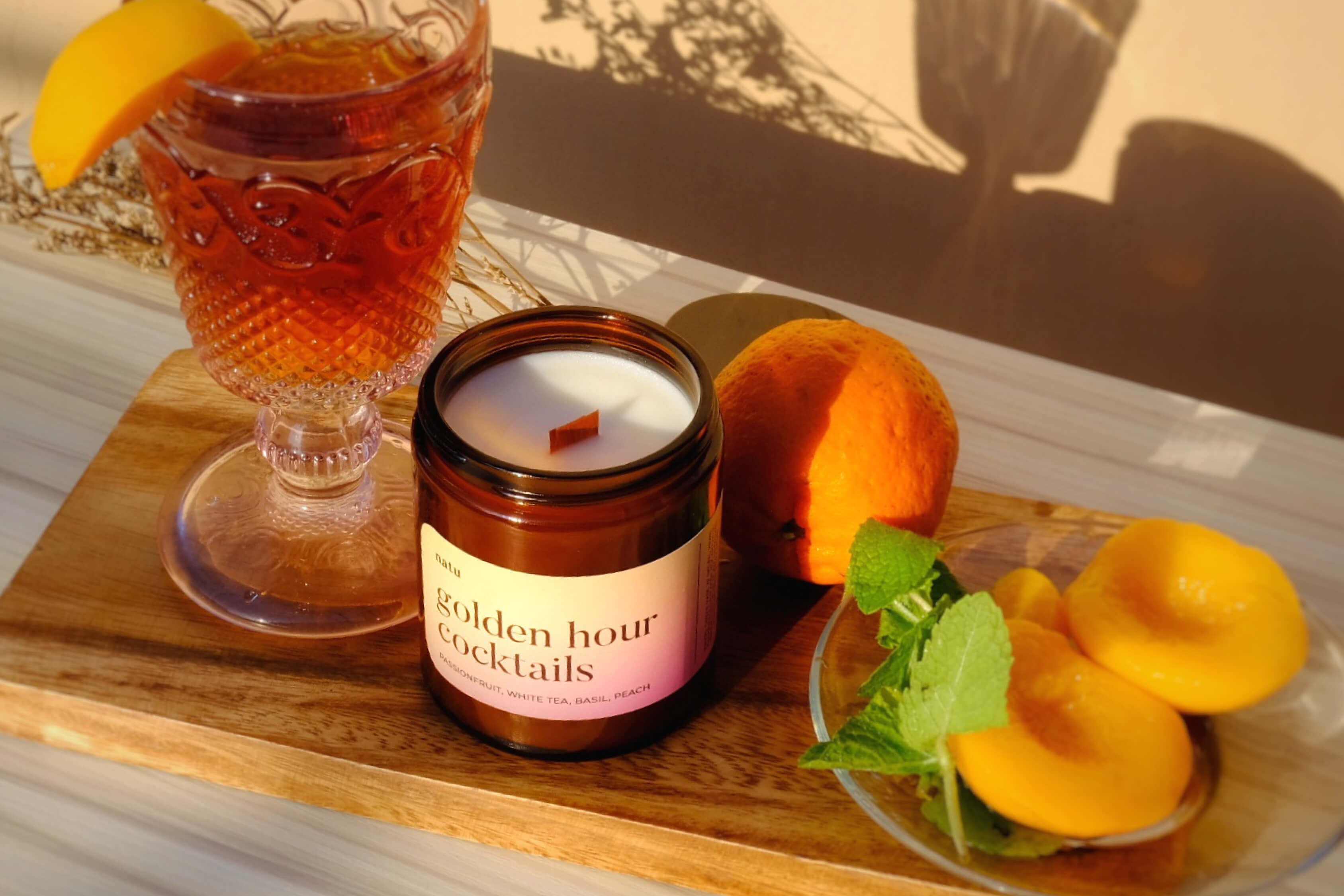 Self-care first: NATU Handcraft Studio's candles, as well as its body care products, are carefully made with nourishing ingredients and are produced in small batches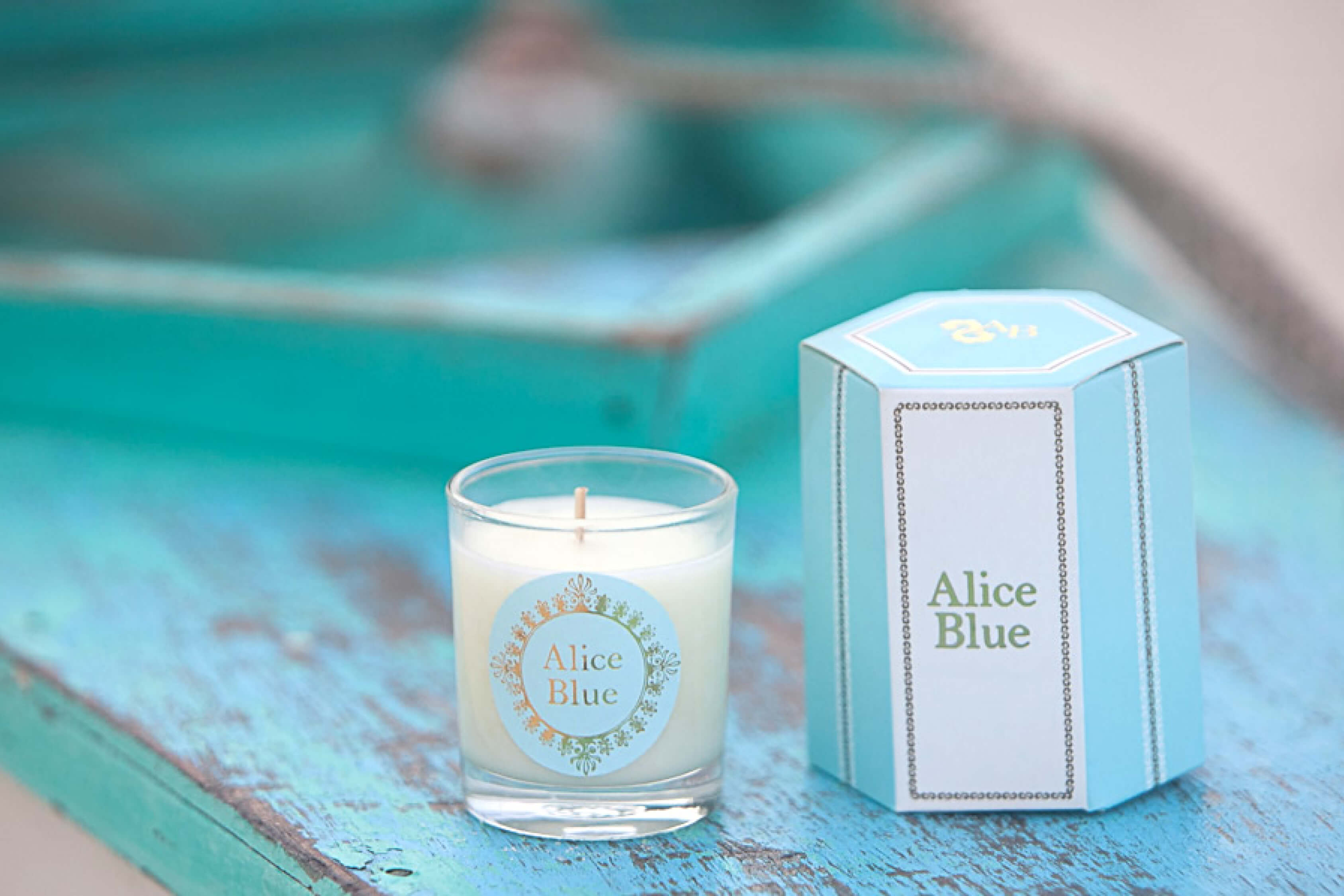 Long-lasting and strongly scented: Alice Blue Candle only uses premium fragrance oils and high-quality natural soy wax
Beeswax, used by brand NATU Handcraft Studio in their candles, is another prominent alternative to paraffin. NATU Handcraft Studio believes that personal care products must also be environmentally friendly. Each ingredient and component in all its products, from the raw ingredients to the packaging, is there for a reason, and has purpose and benefit.
"We use a blend of beeswax, soy wax, and coconut oil. We choose our waxes based on hardness, scent throw and clean burn, and source our beeswax from local bee farms," says Criselda Soriano of NATU. "Beeswax is a harder wax so it lengthens the burn time and the life of the candle. We use a bit of coconut oil to counter the hardness of the beeswax for an even melt pool and smooth top."
"We had already been making other personal care products since 2019—handmade soaps, shampoo bars, body oils—and wanted to add another product line," Soriano says. "I was very curious about beeswax initially because of the air purification benefits. We started with beeswax candles in early 2020, and eventually ventured into soy as well."
Beyond the wax itself, most scented candles also need a wick and a container. Alice Blue's wicks are made from cotton and paper, while NATU's containers are often upcycled wine bottles sourced from local artisans.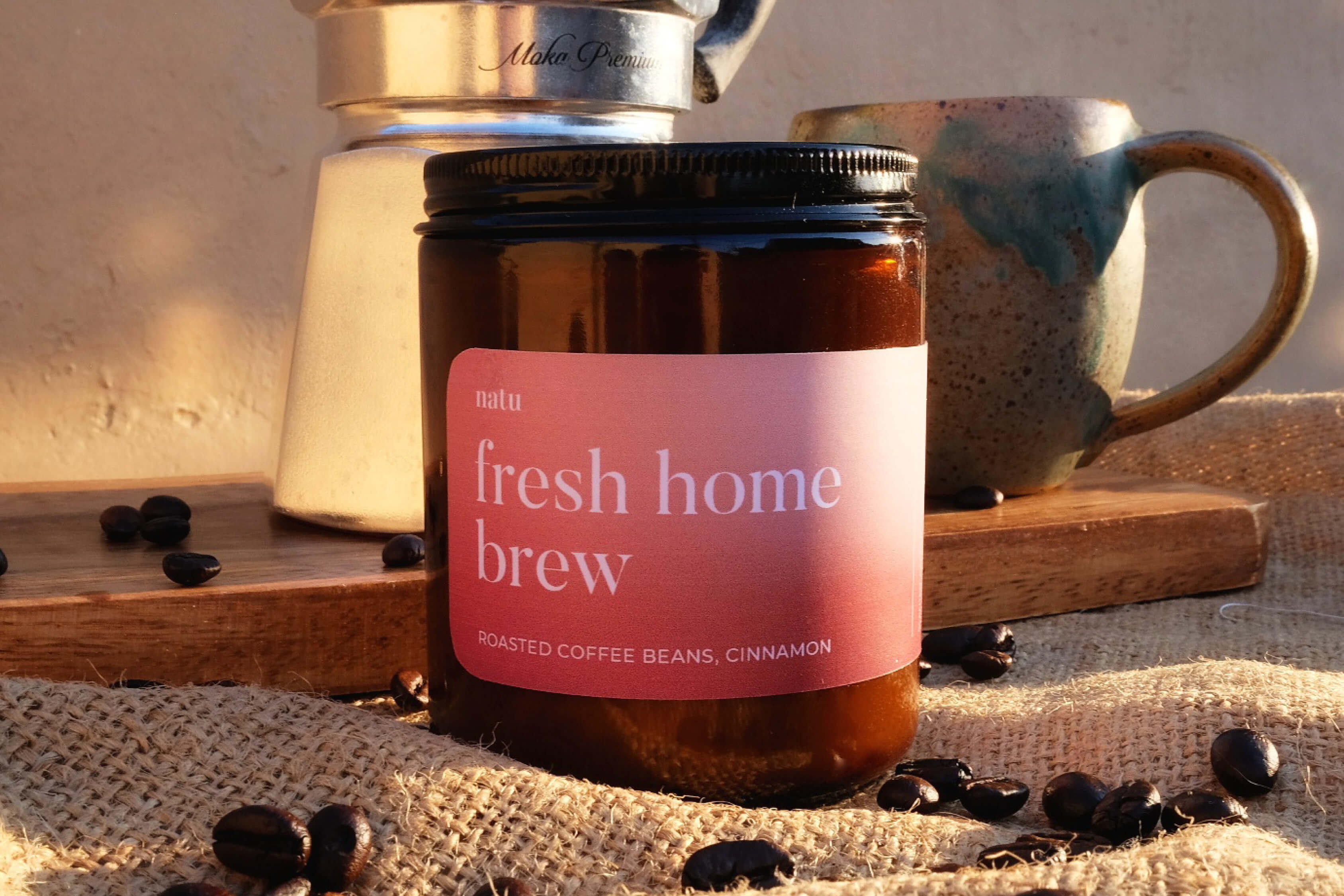 Nothing delights more than scented candles that are good for the environment and good for you. In photo is an aromatic Fresh Home Brew scent from NATU Handcraft Studio
SCENTS AND SENSIBILITY
Of course, the candle's main highlight is its scent. Though some soy candles are sold plain, natural aromatics can also be added for variety.
"For fragrances, we use phthalate-free fragrance oils and essential oils. Phthalate is not good for the body so we make sure to use fragrances that are phthalate-free," says Soriano. Phthalates, a chemical used as a binder and often found in packaging, cleaning substances, and some personal care products, has been linked to diseases such as asthma, breast cancer, obesity, and type II diabetes; neurodevelopmental issues; altered reproductive development; and male fertility issues.
In Alice Blue's labs, scent offerings cater to a variety of preferences, ranging from floral, subtle scents to heavier, more food-focused aromas—all made from clean oils, of course. "Our White Tea & Ginger stands out as one of our most popular scents followed by our Mediterranean Fig Candle," explains Viray. "We have a team that evaluates potential new scents that we feel will be accepted by our customers."
Meanwhile, NATU takes a holistic approach. "We offer some of our candles as sets, such as our meditation set which includes an affirmation candle, beeswax balm, essential oil roller blend, and palo santo," says Soriano. "We include palo santo sticks as add-ons to our individual candles.We find that most customers use candles to find peace and relief, and positive feelings are evoked by certain scents."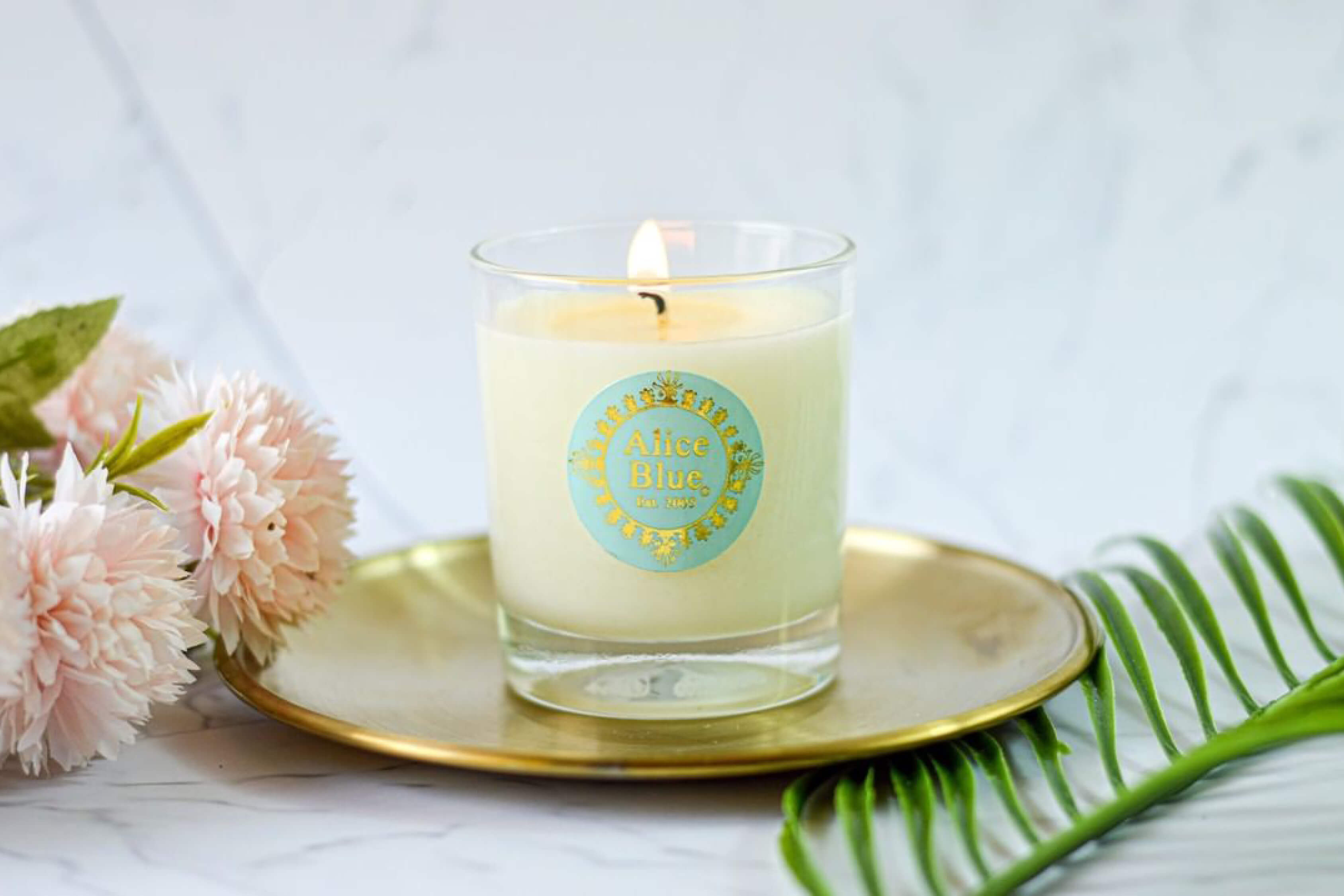 Look forward to brighter days ahead with Alice Blue's feel-good scents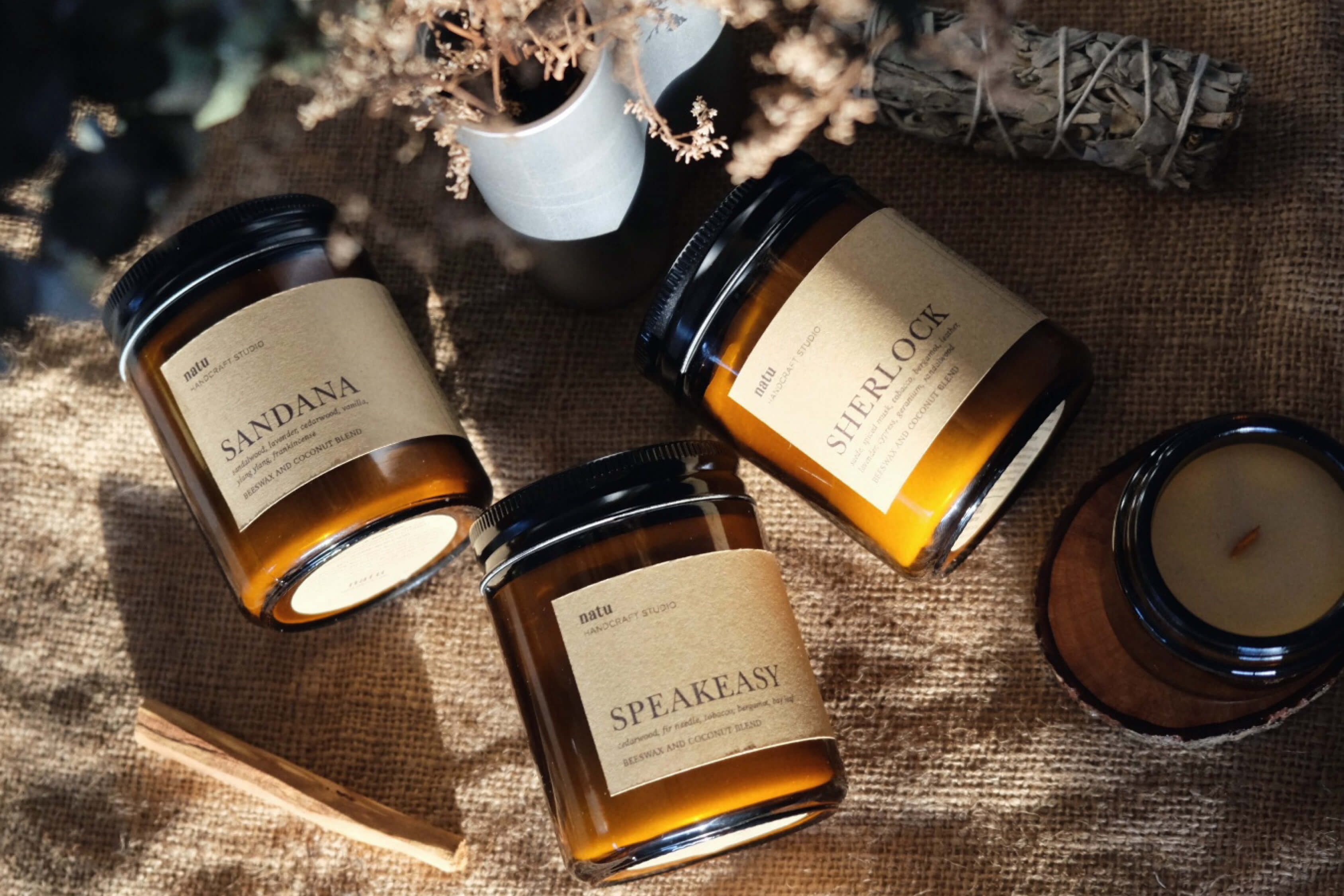 Make the choice to choose better-made and better-quality scented candles, which are thoughtfully packaged with the environment in mind, mindfully crafted with top-quality ingredients, and by local makers
CLEAN BURNS FOR A BETTER FUTURE
Like all other industries, the scented candle business needs brands that champion cleaner products, sustainable sourcing, and more thoughtful purchases. NATU leads by example, incentivizing sustainable shopping habits by giving customers the option to avail of repurposed packaging and label-free items at a discounted price.
The company also gives special attention to supporting local partners. Soriano highlights: "We buy most of our ingredients locally, except for some fragrance oils which we ship from the U.S. because it's not very common to find phthalate-free fragrances from local suppliers. We've recently found one though which will make sourcing more convenient, and of course support local."
The team at Alice Blue also seeks to elevate quality Filipino products to the global stage by exporting their collections. This also has allowed them to offer more opportunities and employ workers beyond the original lean staff of four.
Whether you're new to the craze or a longtime lover of the trend, take a closer look at your candle picks before checking out—you just might be surprised with what comes to light.

Photos courtesy of ABLU304 Enterprises and NATU Handcraft Studio