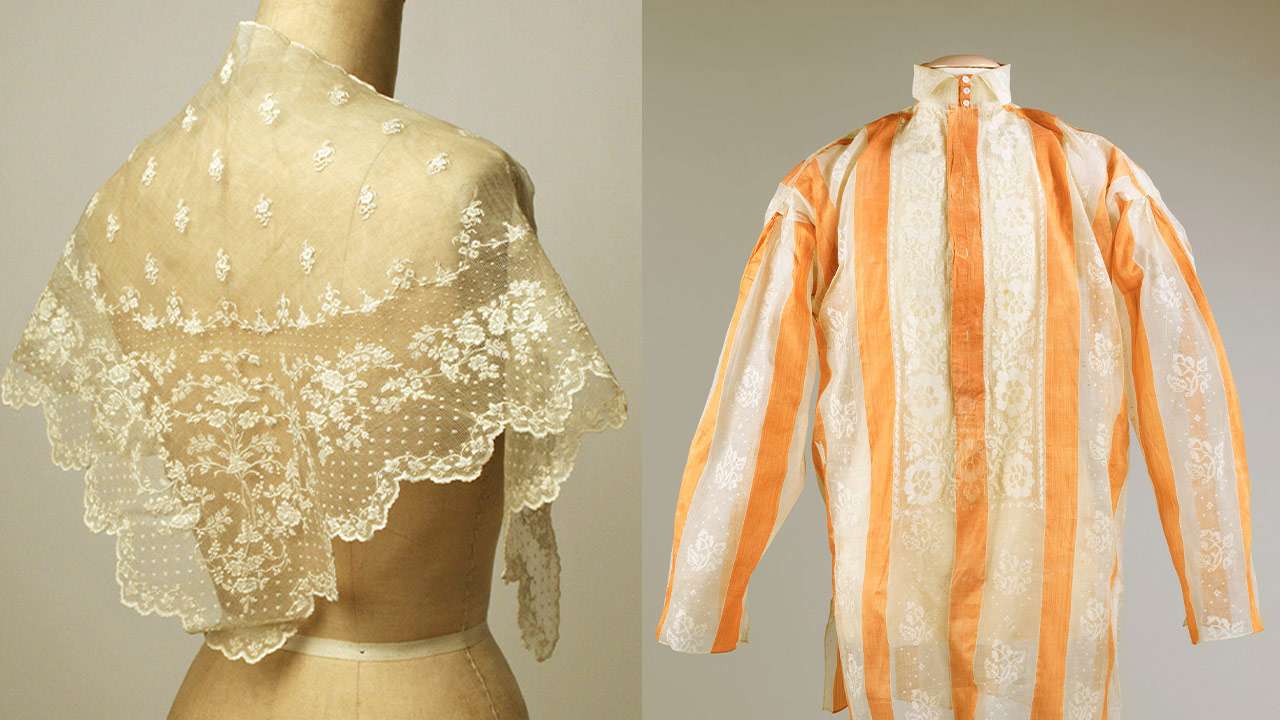 Get to know piña fiber: A sustainable plant fiber for textiles
Sourcing eco-friendly materials is one way to make fashion more sustainable and healthier for the planet
Fashion is undoubtedly one of the most popular industries in the world. According to Fashion United, it's currently valued at about $3 trillion, which makes up two percent of the world's gross domestic product, and employs more than three billion workers globally.
But this thriving industry comes at a detrimental cost: With around 150 billion pieces of clothing ending up in landfills each year, which take 20 to 200 years to decompose, fashion now makes up 10 percent of humanity's carbon emissions and nearly 20 percent of wastewater. Microplastics found in clothes also compose up to 31 percent of plastic waste in bodies of water.
In addition, the fashion industry consumes 1.5 to 2.5 trillion gallons of water each year, with cotton production having the largest water footprint to date. It is worth noting though that the cultivation of any textile is heavily reliant on water.
The rise of sustainable fashion
Sustainable fashion has become an important movement in its own right as a means to combat climate change by favoring ethically sourced materials and methods rather than mass production. It is good for the environment as it reduces textile waste and water pollution from cotton farming, increases jobs in local clothing industries, and limits use of toxic chemicals in textiles.
As more and more people become conscious consumers, fashion enterprises are making an effort to meet this demand and use sustainable alternatives to cotton and synthetic fibers.
Piña fiber as an alternative fabric material
Piña fiber is derived from the leaves of a pineapple plant that gives its natural ivory color. Once the leaves are cut off from the plant, the fibers are manually scraped and are then "knotted one by one to create a continuous filament to be handwoven." It is soft, naturally glossy, and has been used by Indigenous communities during the pre-Hispanic era to create traditional clothing such as the Barong Tagalog and other handicrafts.
Clothing made from piña fiber was said to have an appearance similar to linen, making it the preferred garment of the lowland Philippine majority during the 1700s. However, due to the emergence of cheaper fabrics, the production of piña fabric stopped. It became "nearly impossible" to find piña products and only a handful of aging, part-time artisans were able to work for its survival. It became a symbol of social status since then as only the upper class was able to afford it.
Fast forward to recent times, the world is now facing the consequences of massively producing and consuming leather and synthetic fabrics. The climate is changing at an alarming rate and some resources are becoming scarce. In order to confront this current environmental degradation, some local fashion businesses are looking to piña fiber as a potential fabric material for mainstream clothing and other cloth-based products.
Products that can be made from piña fiber
Historically speaking, piña fiber is commonly used to create traditional clothing, wedding attires, kimonos, panuelos, handkerchiefs, table linen, mats, and fans. Some haute couture houses also use this material for their collections.
Right now though, modern sustainable brand Lakat Sustainables is making rounds on social media for its sneakers, which claim to be 100 percent made from locally sourced materials such as pineapple fiber from Bicol and Negros Oriental and natural rubber from Mindanao. According to the brand, the piña textiles used in the sneakers are blended with cotton and are personally scraped and handwoven by local farmers and weavers.
Getting to know Piñatex, an alternative to leather
Piñatex is a non-biodegradable and environment-friendly alternative to leather, which can be customized through design, coloration, and embroidery. It is made from waste leaves of pineapple plants, manufactured in a way that encourages minimal damage to the plant through semi-automatic machines. Beyond its sustainability benefits, this material is also uniquely soft, breathable, and resistant to shrinkage.
As of writing, more than 1,000 brands—including H&M, Hugo Boss, and Slava—use Piñatex for their clothing, footwear, and upholstery.
Why piña fabric is a wise choice for fashion brands
For starters, piña fiber blends well with other fibers such as cotton, abaca, and silk. Second, it has a premium feel to it and an even better texture than silk. Third, it is easy to wash and care for as it does not require dry cleaning, further minimizing its environmental impact. Fourth, sourcing piña fiber (and other natural textile fiber-based yarns and dye kits) has become easier now, thanks to the Department of Science and Technology-Philippine Textile Research Institute's (DOST-PTRI) initiative to promote the use of locally sourced natural textile and dyes by producing ready-to-buy materials.
The use of pineapple fabric also has the potential to generate more profit than other conventional fabric. This is because more people are becoming conscious consumers who are always on the lookout for sustainable alternatives.
Finally, it involves up to 30 individuals to complete an entire process of piña fiber production—from farmers down to the weavers. Should more local fashion brands use this raw material for their products, not only would it help mitigate extreme weather events, it would also contribute to the livelihood of many underprivileged communities in the country.
For more information and news on home, furniture, lifestyle, and fashion accessories visit FAME+