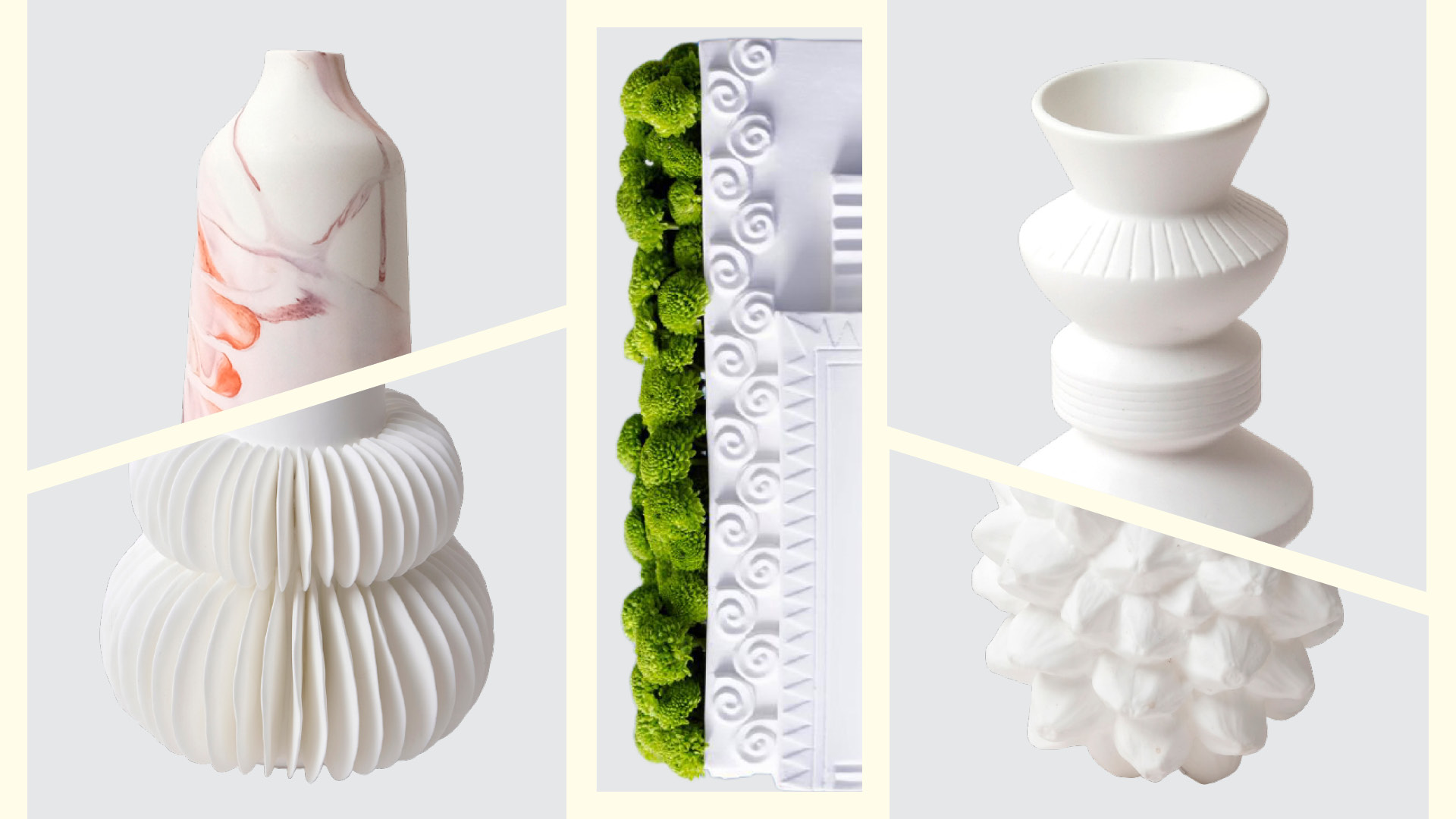 Fine Bones: Centuries-Old Art in New Forms
Bone china is updated in retro-vernacular themes and organic-style shapes
The serene member of the pottery family—bone china—is more delicate in feel than glazed porcelain, and more ethereal and elegant than stoneware. What also sets it apart is its main ingredient: bone ash.
Bone china is indeed made out of actual bone ash, along with other ingredients such as kaolin clay and feldspar, hence its name. The ash, which is derived from cattle bones, gives the pieces its translucent quality, and actually makes the material more chip-resistant after firing. Forming some of the bone china pieces are also quite a bit different from traditional pottery; specific manufacturers use the slip-casting technique, wherein a model-maker creates a mould out of hand-carved prototype.
Contemporary and modern examples of bone china have transcended the dainty teacup and saucer and into brave, new forms. Some fine examples include the very Japanese-minimalist teacup in a beautiful black bone china by Oki Sato for Nendo. Other designers such as Greg Moore has explored the sustainable side of production with his crockery for the Blue Hill at Stone Farms Restaurant in New York—the bone ash that he uses comes from the discarded beef bones of the kitchen. On the extreme side, Chinese artists Zhufei Zhufei uses the ashes of the deceased to be transformed into flower vases, tabletop sculptures, and jewelry in her Bone China Series Souvenirs, according to design website Dezeen.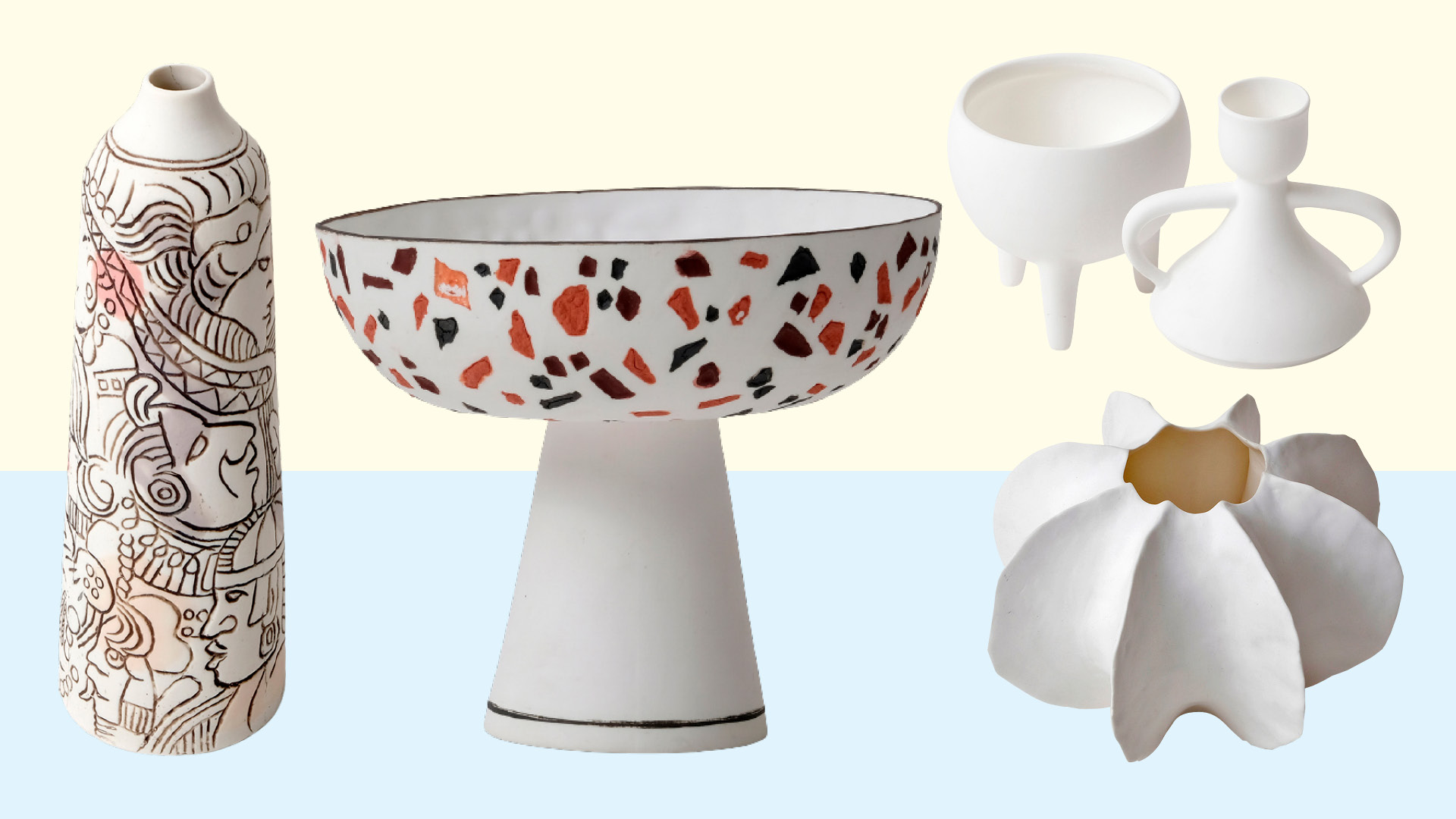 (Left to right): Inca Face Tall Vase; Mosaic Footed Bowl; Box Potts Candle Holder and Small Bud Vase; Pod Vase Small; all from CSM Philippines.
In the Philippines, designer bone china manufacturing is led by Laguna-based CSM, which has been producing quality bone china pieces for dinnerware and restaurant use, gift items, and decoration since 1994. Their most recent creations are inspired by forms found in nature, such as tropical fruit and exotic seed pods, as well as whimsical, body-positive forms in candle holders and vases shaped like human figures (Mrs. Potts, and the Burlesk series). CSM's participation in the ITIM exhibit in 2020, curated by Gabriel Lichauco and Rita Nazareno, resulted in a dramatic wall installation of black bone china pieces that resembled crumpled paper.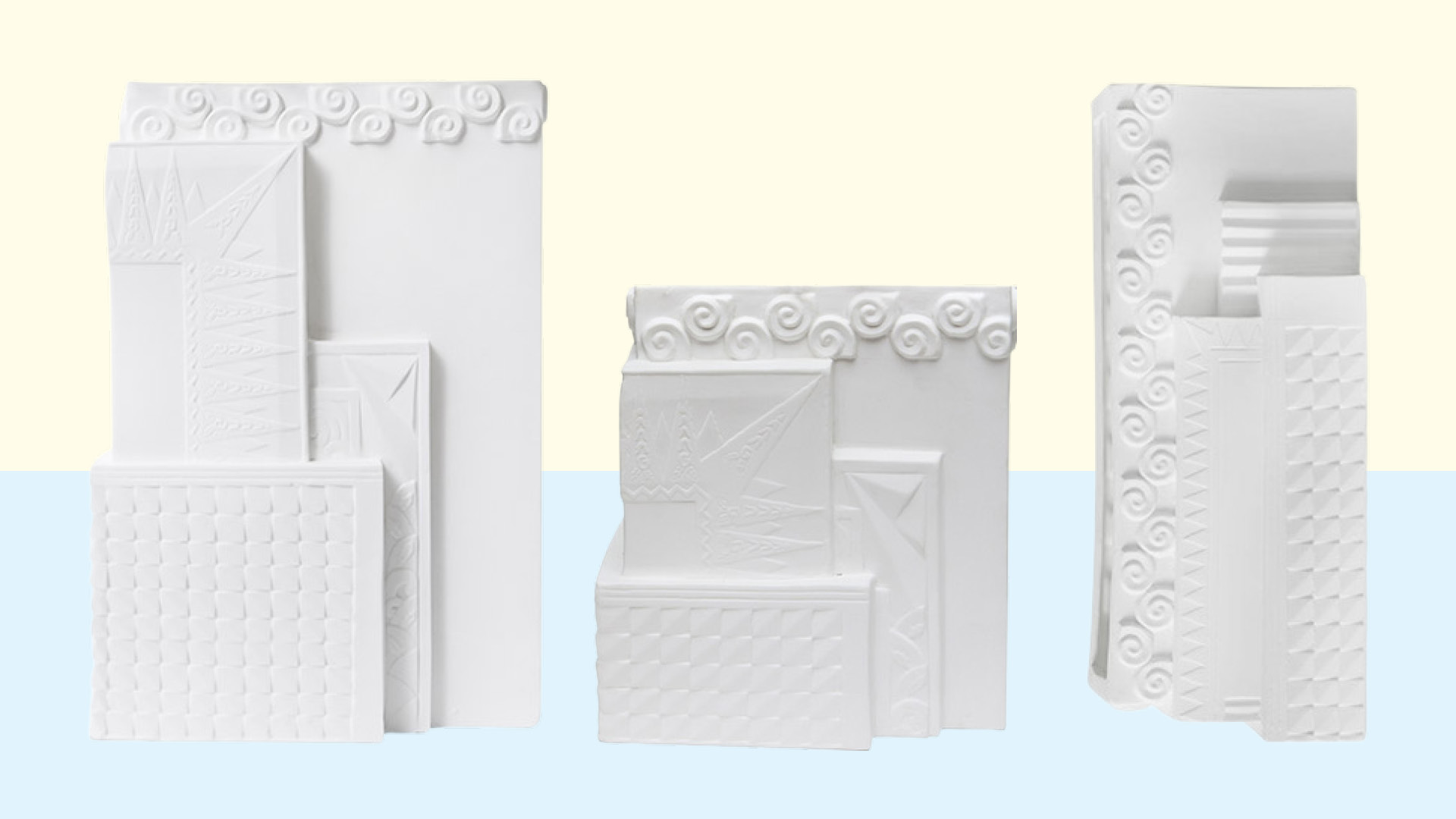 The Arellano collection was inspired by the Art Deco details of the Metropolitan Theater in Manila. (Left to right): Arellano Large Vase, Small Vase, and Long Vase; all by Ito Kish.
Visual storyteller Ito Kish also experimented with bone china for his Ito Kish Design Collection of Philippine-themed furniture and décor. The Arellano Vases in white bone china were inspired by architect and National Artist Juan Arellano, whose most famous design is the 1930s Art Deco Metropolitan Theater in Manila. Kish used familiar Art Deco motifs such as sunrays, scallops and waves, and stepped patterns, which are all present in the Metropolitan Theater's façade. The collection includes three different vases, that when combined, create a semblance to a small building, that will look perfect as an accent piece on a tabletop or console.
Images courtesy of the brands. Main photo (top row): Bulacan Marble Vase and Totem Pole Vase, from CSM; (bottom row): Capiz Vase and Pandanus Fruit Vase from CSM; (middle photo) Arellano Long Vase by Ito Kish.