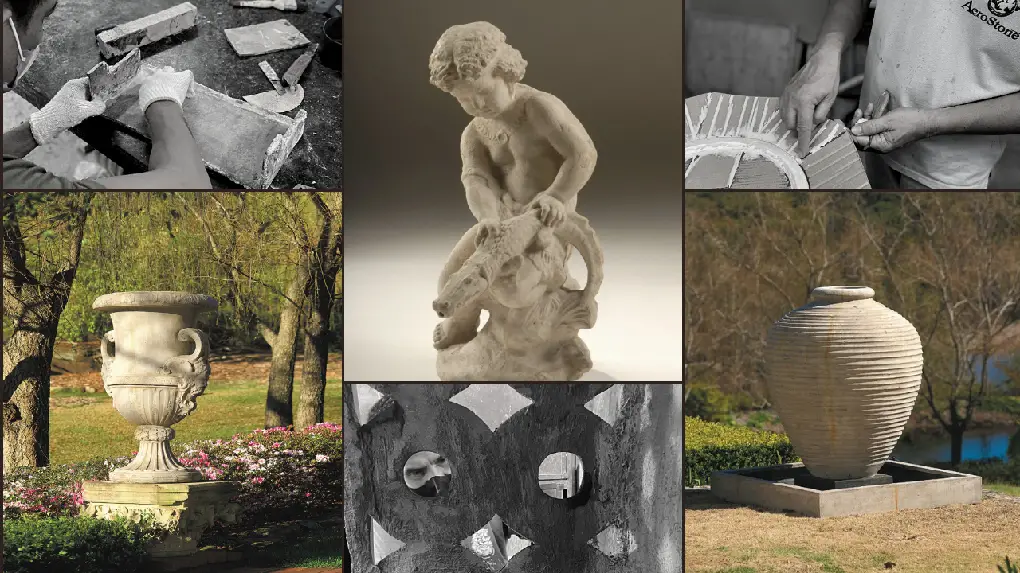 Into the Old World Charm of Aerostone
by: Danilo Dadios
A quick tour around the Aerostone showroom will give you a glimpse of classical antiquity. Walking in a room full of garden furniture and landscape decor heavily influenced by Greco-Roman culture is like a stride back to the glory days of Parthenon.
For one, the showroom houses a collection of gigantic urns-cum-planters with a bell-like body, wide-opened rims, graceful curves etched with intricate patterns and carvings, all mounted on a sturdy pedestal base carved with Acanthus leaves. Every piece exudes timeless elegance and grandeur, paying subtle homage to the period of Classicism when the concept of harmony and proportion was king. These are neither the handiworks of Myron of Eleutherae nor of Phidias of Athens; but the brainchild of Engr. Evelyn Vedasto, Chief Operating Officer of Aerostone, Inc.
For more than 20 years, Aerostone has been in the business of manufacturing outdoor furniture and landscape furnishings. Its extensive catalog covers tables, benches, fountains, urns, planters, statues, and wall plaques. Each piece is made of composite stone designed to weather time, giving each product a classical age appeal.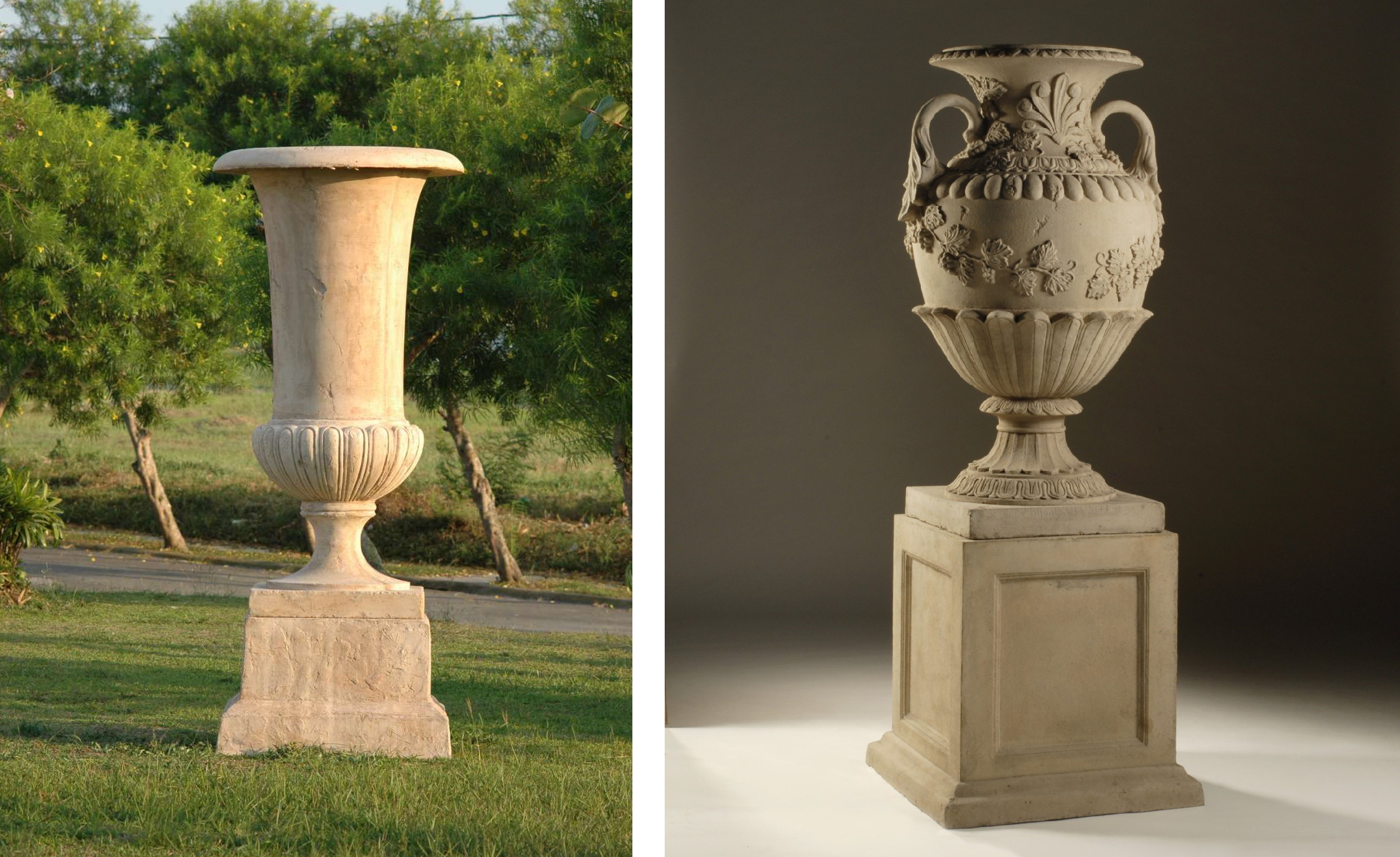 On the downside, every piece may look quite heavy and space-consuming. But one should not take it hook, line, and sinker as these enormous pieces are surprisingly lightweight, making them easy to move depending on one's preference. Composite stone is an exceptionally versatile material. It can stand extreme temperatures as it is highly durable. The same material can resist corrosion, making these art pieces a perfect fit for added outdoor allure.
Assuring that every piece sits well with her standards, Vedasto remains on top of everything.
"I design myself. But the execution, these are done with our artisans who have been [here] since the beginning…we have trained them," Vedasto said while taking quick glances at the art pieces surrounding her.
The Aerostone chief has been in collaboration with her artisans for years now, making it easier on her part to trust them with every bit of idea.
"So whatever concept that I have, I just tell them even through phone…they can execute it. Because they already know what I want. I can just sketch and send it to them and they get it because they've been [here] for years. They stayed with me so they know," she added.
Having well-established markets in many parts of the world, Aerostone pieces found home in upscale hotels and finest resorts across Europe, the U.S., and Asia. The company never ceased production amid Covid-19 pandemic even when strict measures were put in place by the government. Vedasto even found the opportunity to work on their designs and improve their exquisite collection.
"During the pandemic, while everybody was at stale, I was still looking for items that could be interesting for buyers from abroad like the UK, Europe, and even the U.S…they still continued to get new items. They did not stop with the introduction of e-commerce," Vedasto shared.
Making Aerostone's presence felt on a global scale, Vedasto has brought the company's export-quality pieces to numerous international trade shows such as the IMM Cologne, Ambiente, and Spoga Gafa which are all held in Germany and the International Furniture Fair in Singapore. But her heart remains at home, sharing that she still feels a tinge of excitement in every edition of Manila FAME, the Philippines' premier trade show for quality home, fashion, and lifestyle products.
"I'm so excited because I could feel that buyers are also excited to see that the situation worldwide is going back to normal. We have been regularly participating in the shows of Manila FAME because we are mostly or more than 80 percent exporters. And I want to be seen by foreign buyers," Vedasto said, recollecting her vivid experience after taking part in the trade show for more than 20 years.
Sharing the manner by which she selected the pieces that Aerostone will be including in this year's edition of Manila FAME, Vedasto said that her collection will be a mixture of new designs along with the classic ones.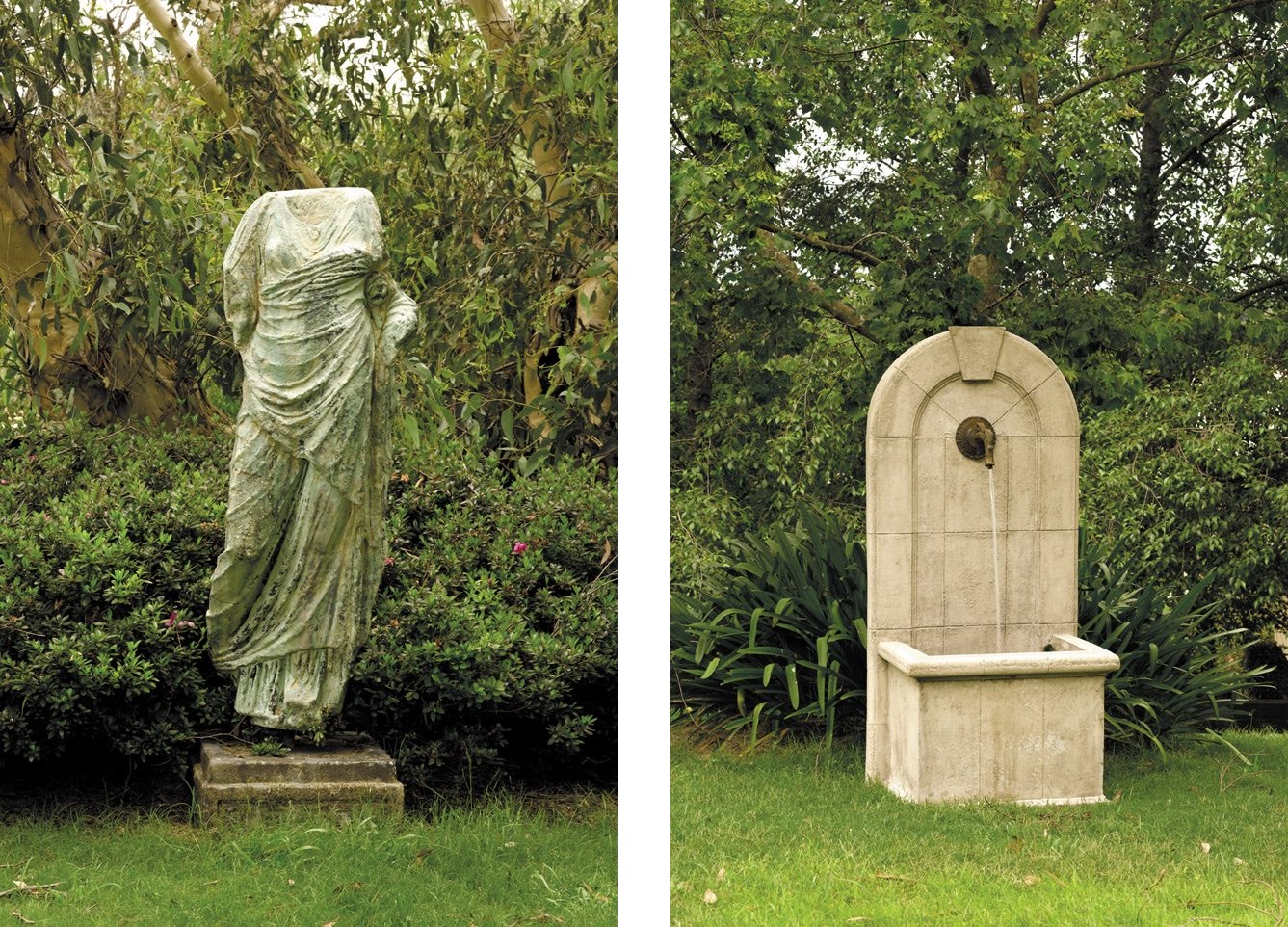 "Those ones that they [buyers] have not seen before. And still we keep the old ones. The best-selling pieces that were there for years and still they continue to buy. We [also] have the pieces that can be there forever. Like, pieces that they could identify with ancient history and all," she exclaimed.
For its 71st edition, Manila FAME will return to the trade show floor at the World Trade Center in Pasay City on October 19-21, 2023. The second-longest running trade show for home, furnishings, and lifestyle in Asia took the digital route in 2020 by putting up FAME+ (www.fameplus.com) after the pandemic closed trade shows worldwide.