A Distinctive Style Shaped by Nostalgia For Adventures and Histories
"Actually, our first luggage prototype was made by a lone leather craftsman who was hired to create our first line of products," Matthew Brill recalled. "The amazing craft base the Philippines had to offer in the 80's, spanning North to South, created the opportunity to produce unique and intricate handmade items."
Matthew, Prizmic & Brill's founder and managing director, was referring to the iconic travel trunks that have become emblematic of his company's brand image. "We originally produced the items for Ralph Lauren, together with our own branded handbags and travel luggages."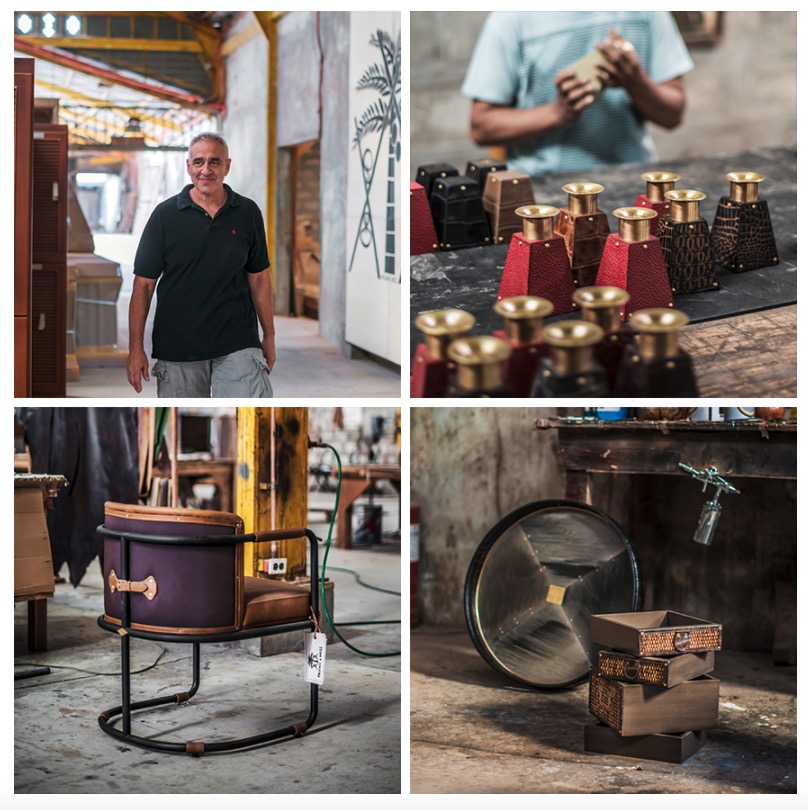 Clockwise from top left: Matthew Brill in his Pampanga factory; leather and brass candleholders;
metal and wood round tray getting the final finishing touches; a modern iteration of the Prizmic & Brill style.
Since its inception in 1986 - two years after the founding of its mother company, PB Valise et Compagnie Inc. - Prizmic & Brill has expanded its line and services to include furniture, home accessories, visual display, golf furnishings and hotel contracts. All through those years, it has remained true to its spirit, a contemporary brand with an old soul steeped in a nostalgia for the past.
Today, Matthew's brand can be found in some of the most stylish residences both here and abroad, as well as upscale resorts and hotels around the world, including Blake Hotel in London, Peninsula Hotel in Hong Kong, the Nomad hotel chain in the US, and Great Plains Safaris in Tanzania.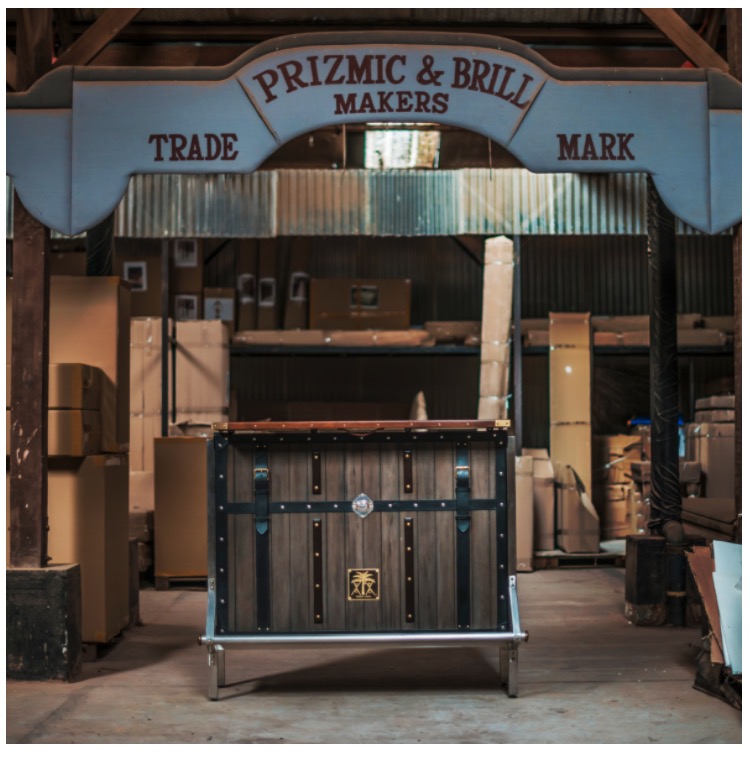 A hefty bar cabinet made from wood and metal, with brass and leather accents.
A big part of Prizmic & Brill's longevity comes from its strong branding, which is inspired by a particular era in history, the war times when soldiers lugged campaign style furniture. The chairs, tables, and chests were sturdily built, and mostly foldable for easy transport. Matthew adapted the distinctive style for modern times, and created other pieces - including lighting and home accessories - that echo the distinctive style.
Prizmic & Brill's consistent quality is also well-known. "A key strength of our company comes from its complete in-house and vertical production operation," Matthew proudly said, " which includes metal, brass and stainless steel fabrication, electroplating, woodcraft, sewing, woven and leather craft, alongside various finishing techniques."
Most of all, Matthew's loyal workforce enabled Prizmic & Brill to maintain its standards. "We employ a team of 150 artisans with an average tenure of twenty years. This is the reason we are able to provide service by highly experienced professionals. They're from various parts of the Philippines representing the crafts from their regions, including Mindanao , Bicol , Manila , Cebu and Pampanga."
This year, Matthew is set to open Third Street by Prizmic & Brill, a retail showcase for the company's collections, as well as Pampanga's renowned crafts. Located near his factory in Angeles, the various pieces will be staged in a plantation-style environment to take guests back to the times that inspired Matthew's world-famous brand.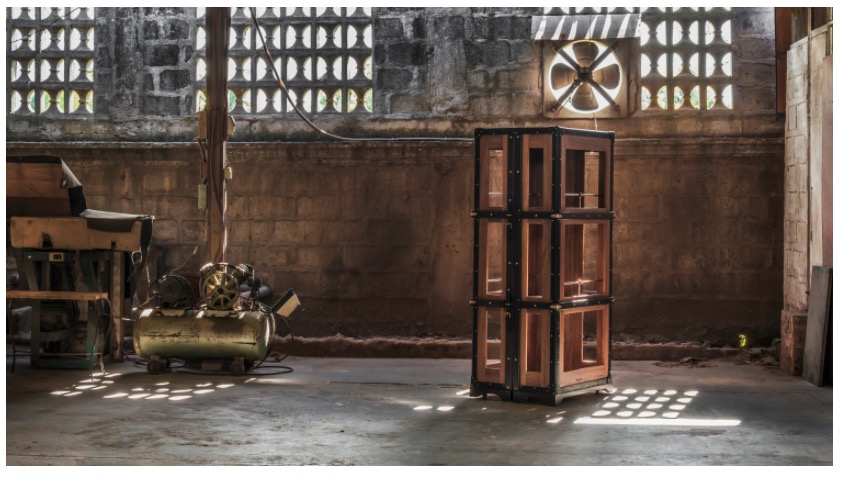 An expandable library inspired by campaign furniture.
Top photo: A side table made from wood with leather and brass trims.
CONTACT INFORMATION

Matthew Brill
Director

6345 9633120
info@prizmicbrill.com
www.prizmicbrill.com
Purok IV Brgy. Del Rosario,San Fernando, Pampanga, PHILIPPINES