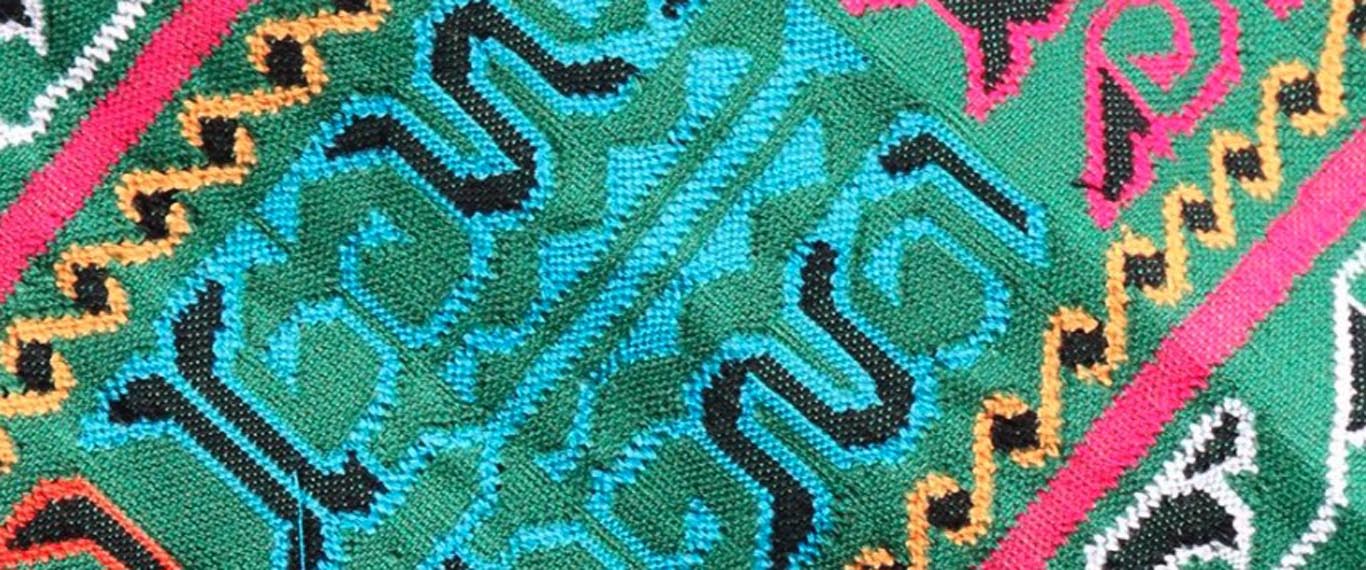 WEAVING A PEOPLE'S DESTINY
War can bring despair to a community but it is also what could drive its people to rise out of the ashes.
In 2017, Salika Maguindanao's hometown Marawi City in Lanao del Sur province in Mindanao went under attack by a militant group for several months. The devastation in Marawi City was unspeakable. Displaced from their homes, Salika together with other Maranao people fled north to an evacuation center in Iligan City, where they attempted to start anew.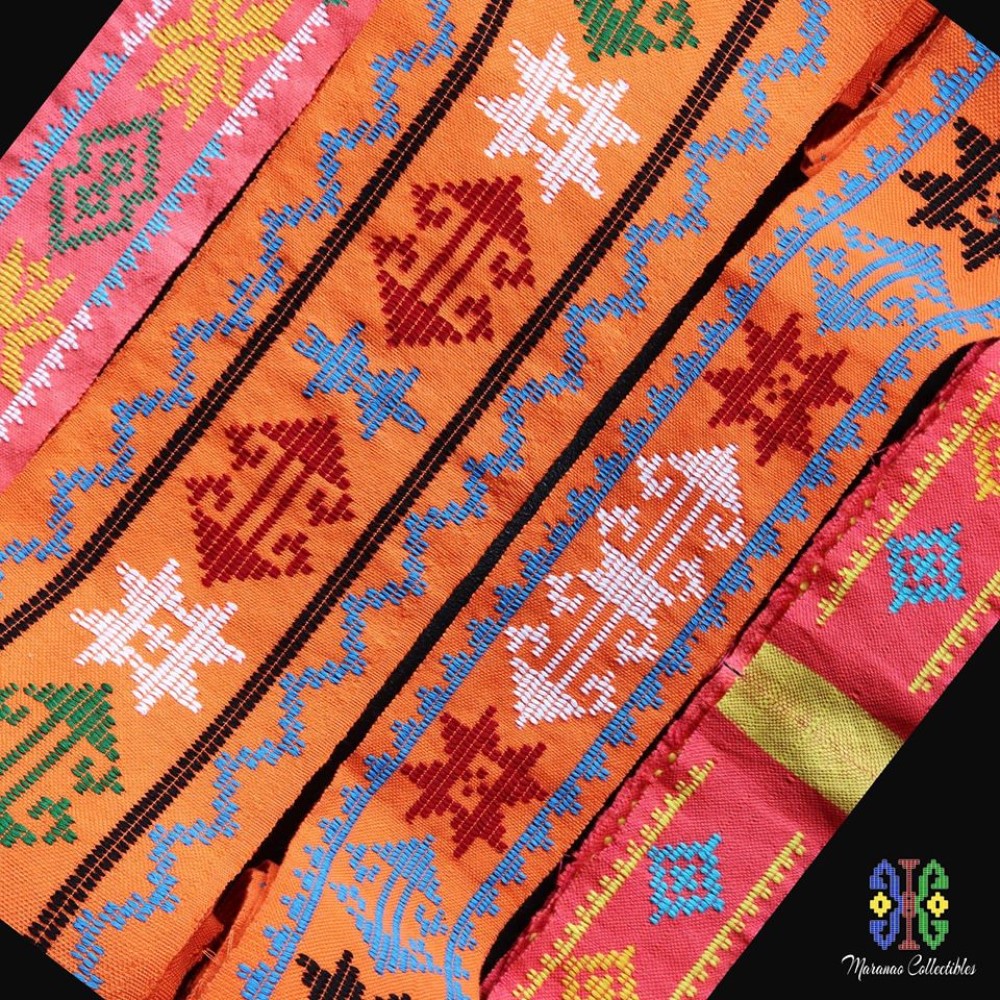 Sukip Langkit straps. "Sukip" means "to insert the pattern"
Nothing left but weaving
Like other Maranaos, Salika learned the traditional art of weaving at a young age, which has been a source of livelihood for many generations. After being stripped of their homes and other properties during the Marawi siege, the Maranaos were left with nothing but their weaving skills. This is what they turned to as they went back to their normal lives.
Apart from skill, the most important aspect of weaving is the loom (suyod). Salika's husband scavenged their surroundings for bamboo and barbecue sticks in order to create a good quality loom.
"Before the siege, we had been working on a fabric to be showcased in the United States. Unfortunately, we had left it in Marawi, so we sought the help of the government to retrieve the material. To us, this symbolized hope; to be able to accomplish this," according to Salika.
Within the same year, as the war ended, Salika co-founded the Maranao Collectibles Cooperative. Banking on the generosity of groups and individuals, Salika sourced materials as her team of weavers continued creating beautiful fabric in traditional patterns.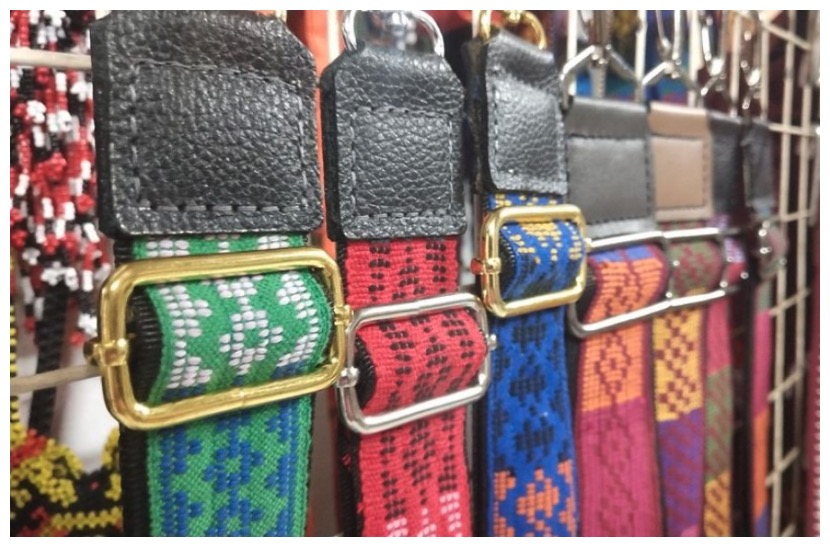 Langkit straps are a bestseller for Maranao Collectibles. This narrow piece of woven fabric can be used as a bag strap.
After the war
Despite the trauma of the war that raged the city, Salika came back home to Marawi in 2018. From here, 67 weavers are producing bag straps, bags, and pouches, among others. "Our bestseller is the langkit, a strip of fabric that is about one to five or six inches wide. We add hardware to the langkit so you can use it as bag straps," describes Salika.
Maranao Collectibles also provided the langkit medal lace used for the championship medals of the University Athletics Association of the Philippines (UAAP) games in 2019. The wider fabrics they produce are used for apparel, bedsheets, table runners, and the like.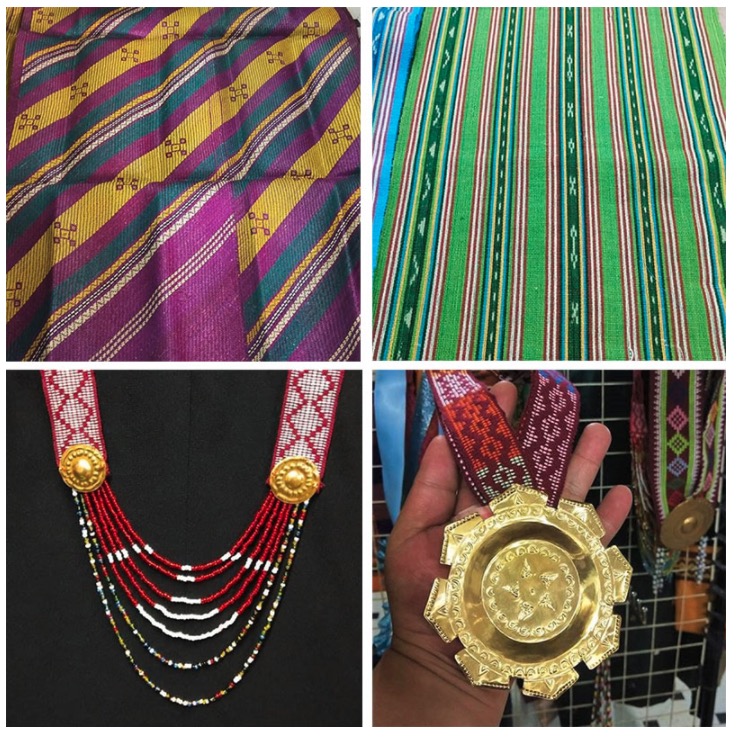 Clockwise from top left: Woven mats made from a type of grass called sedsed are a staple in Maranao homes; balud table runners, "balud" means "waves"; langkit is attached to Sinar, a hand-carved brass plate made by local artisans; bead necklaces are also part of Maranao Collectibles' product line.
An expanding market
Maranao Collectibles serves the local market and collaborates with social and cultural enterprises like Zarah Juan and makers of other crafts. According to Salika, they also receive inquiries from abroad, and have started exporting to a client in Dubai. They are currently working on cosmetic pouch samples requested by a client in New York.
The products are made by 67 individual members of Maranao Collectibles. Salika's husband made it his mission to involve Maranao men as well, so he taught weaving. Today, the weavers do not just come from Marawi but different municipalities, allowing Maranao Collectibles to offer a variety of distinct weaving designs.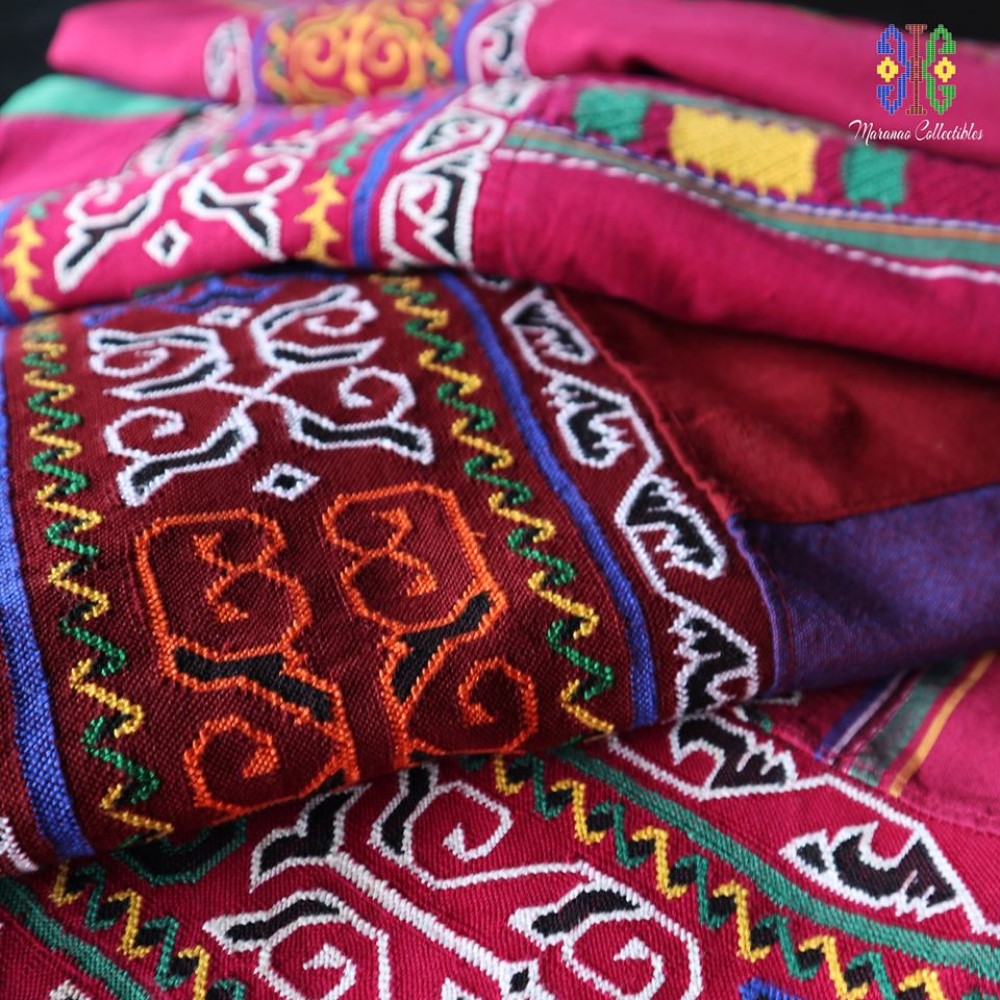 Intricate strips of Langkit add ornamentation to this Landap or Malong (handwoven fabric skirt). All photos courtesy of Maranao Collectibles.
"The appreciation of pricing is the greatest advantage that we have offered to the weavers, many of whom had already stopped weaving before because of low take-home pay. I always see to it that they have a bigger income, and it's one way to encourage them to weave again," Salika says.
As a result, more and more people want to learn how to weave, from individual weavers to cooperatives to other social enterprises like Maranao Collectibles. "We are able to provide the market for the products and cope with the increasing demand," adds Salika, who continuously works to ensure good quality in all their products.
"We've made it a standard procedure to provide the loom for our weavers. We stick to traditional Maranao colors like maroon and green, using the patterns from our ancestors. At the same time, we are flexible enough to accommodate clients' preferences. In our weaving designs, you will find our aspirations and our hope for a brighter tomorrow," she concludes.
[CONTACT INFORMATION]
MARANAO COLLECTIBLES SERVICE COOPERATIVE
EMAIL: missamad@gmail.com
Telephone no.: +63995-873-3948, +63948-318-9236
Facebook: @MaranaoCollectibles
Instagram: @maranaocollectibles