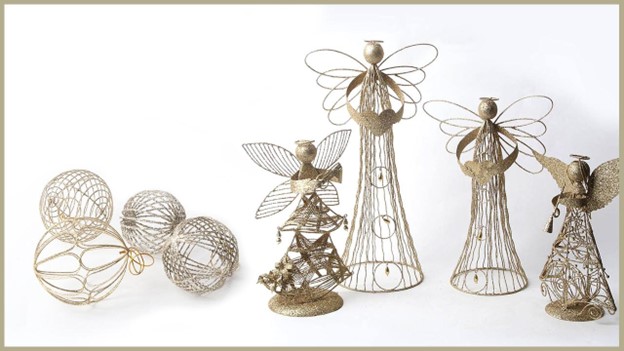 MIL Export's Filipino-Made Decorations: Seasonal Delights in Handcrafted Tin, Metal, and Wire
MIL Export specializes in fine handcrafted seasonal decorations and houseware made of tin, metal and wire. They are currently producing Christmas and angel themed items in the form of hanging ornaments and tabletop decor, and these are sold mainly to retailers and wholesalers in the United States, Europe and Japan.
MIL Export founder Milagros Lacson was in banking when she decided to go into business in 1986. She initially started with Philippine-made jewelry which she showcased in a New York trade show and after a year she put up MIL in 1987.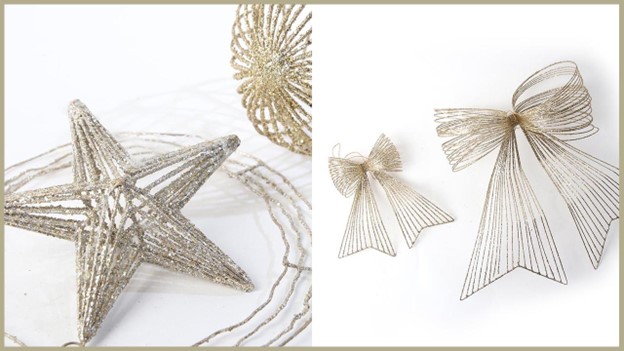 Since its inception the company has highlighted Filipino-made products for export. Their early bestsellers included papier-mâché sculptures which immediately became popular and garnered Mrs. Lacson the title "Queen of Papier-Mache'' in the industry. After that the company moved on to tin, metal and wire to develop its current designs.
Despite the large decrease in demand for decor due to the 2020 pandemic, MIL Export continues to concentrate on creating world-class handcrafted decor while keeping relations with its staff and long-standing clients. With their dedication to craft and people, MIL continues to release high quality creations that consistently meet the demands of the world market.