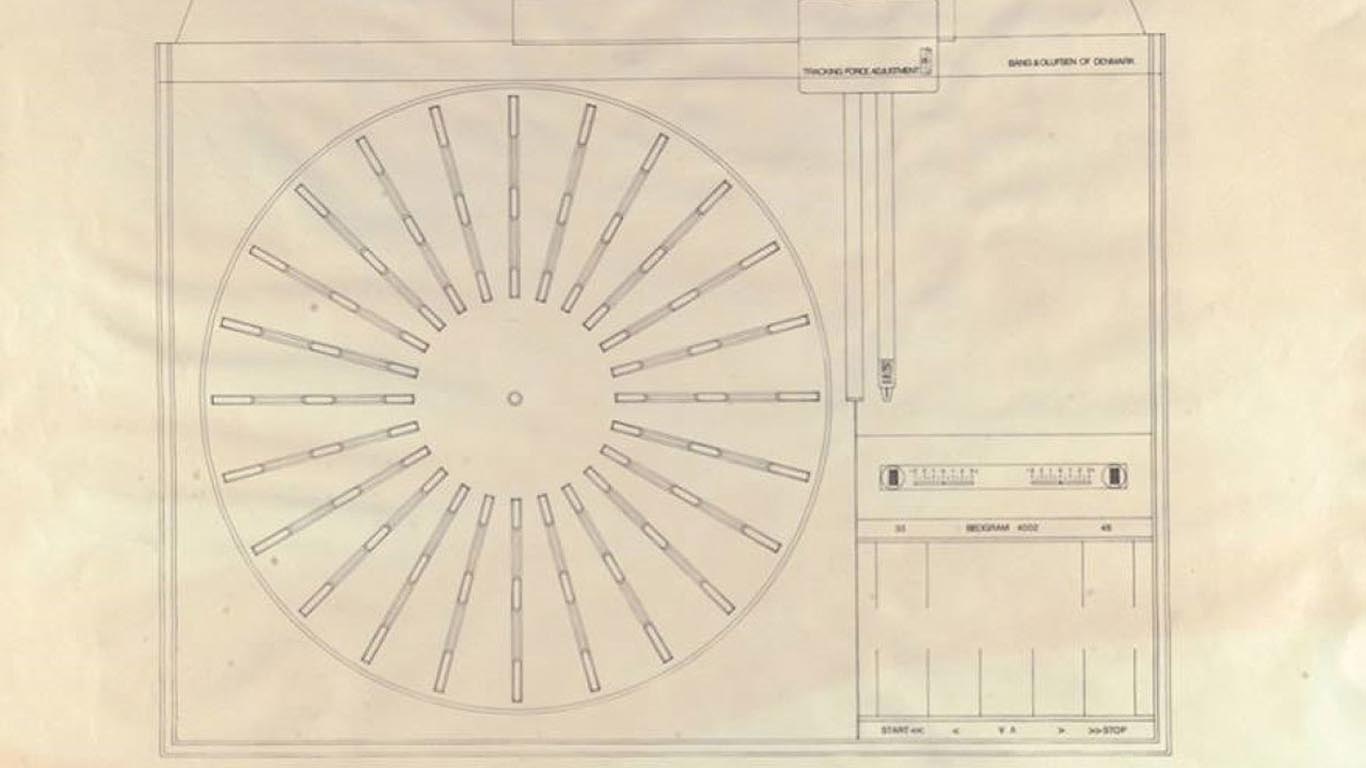 Different But Not Strange
Our mobile phone is one of the most important tools in our lives, and we swipe and tap on it without so much as a second thought. But as early as the 1980s, a touch-screen gadget already existed. The gadget in question is electronics company Bang & Olufsen's Beocenter 9000, a CD player and radio created by Danish designer Jacob Jensen in 1987.
This is just one of the many products designed by Jensen—a roster that includes cutting-edge electronic products, cars, watches, household appliances, and even pre-fabricated homes that look as fresh and as modern today even if they were made 40, 50, or 60 years ago. Jensen, who passed away in 2015, applied his unusual but effective "Different but not strange" philosophy to his creations, which were all ahead of its time.
Jacob Jensen Design's COO Manuel Veiga Aldemira, along with creative director Sebastian Maleville, visited Metro Manila to speak at the third International Design Conference hosted by the Design Center of the Philippines (DCP), so we caught up with Aldemira to ask how the timelessness and processes of Jensen's creations could affect how we view design.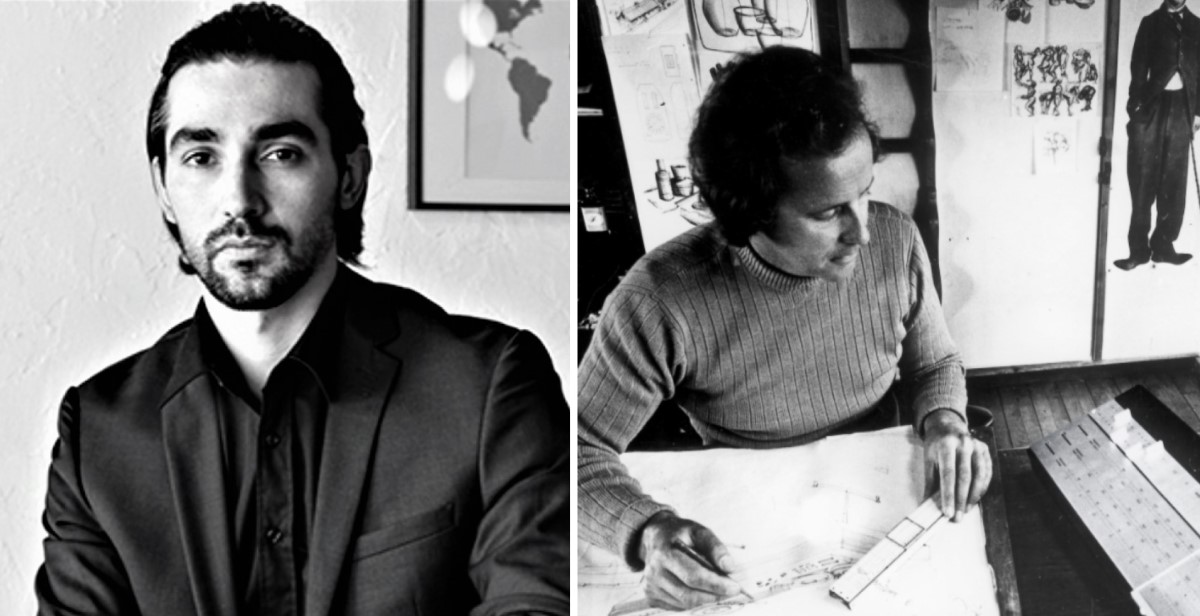 (Left) Jacob Jensen Design's COO Manuel Veiga Aldemira, (right) the late Danish designer Jacob Jensen.
Q: What were the beginnings of Jacob Jensen?
Manuel Aldemira: "Our company was established in 1958 and Jacob Jensen was part of this period known as the Danish Modern, of which designers like Arne Jacobsen, Hans Wegner, and so on were part of, so he was and trained in Copenhagen in this traditional Danish craftsmanship-built quality environment. But the significance between him and other Danish designers was that in fact that Jensen was the first Danish industrial designer.
After a few years, he moved to the US, where he worked under Raymond Loewy, who is also known as the 'man who designed America' and the 'father of Industrial Design.' And so, Loewy had this philosophy about the principles of design, which is called the MAYA principle: Most Advanced, Yet Acceptable. Jensen was heavily influenced by this philosophy."
Q: Tell us about the "Different but not strange" concept.
MA: "Because of his heritage of Danish values, of quality and peacefulness and trust, he felt there was something missing from the American way of doing things. And so, he redefined his design philosophy as: 'Good design must be different but not strange.' What that means is that we as humans build relationships with things around us, but products must not be just stuff, and it should not be purely to please the eye.
The [mobile] phone is a good example. The phone is an extension of your body. If you don't have your phone, you feel naked. It's very important that when you develop any type of product, whether it's a table, a chair, a building, or car, that you keep in mind that there are people who will be interacting with this device, will be developing a relationship with it, so it's not seeking innovation for the sake of innovation, but seeking innovation and advancement in a way that is still interesting and appealing, and interesting, and pleasant, but it doesn't feel strange, it doesn't feel awkward, it doesn't feel uncomfortable.
Q: How did Jensen's long association with Bang & Olufsen begin?
MA: "He rose to fame because of B&O (Bang & Olufsen), which is an interesting story, because he was asked by General Electric to look into the future and to see what is the future of sound but what he came up with was too far out, and so GE was like, 'No thank you!'
And then he went back to Denmark and met up with B&O, and its two founders took in this crazy visionary man and developed something no one had designed before. Because of that success, they had a relationship for close to 30 years, and developed more than 200 products for B+O. When you look at some of those designs, like you mentioned, they are still relevant today. The technology inside them may be obsolete, but the design language, the form language, is timeless in a way."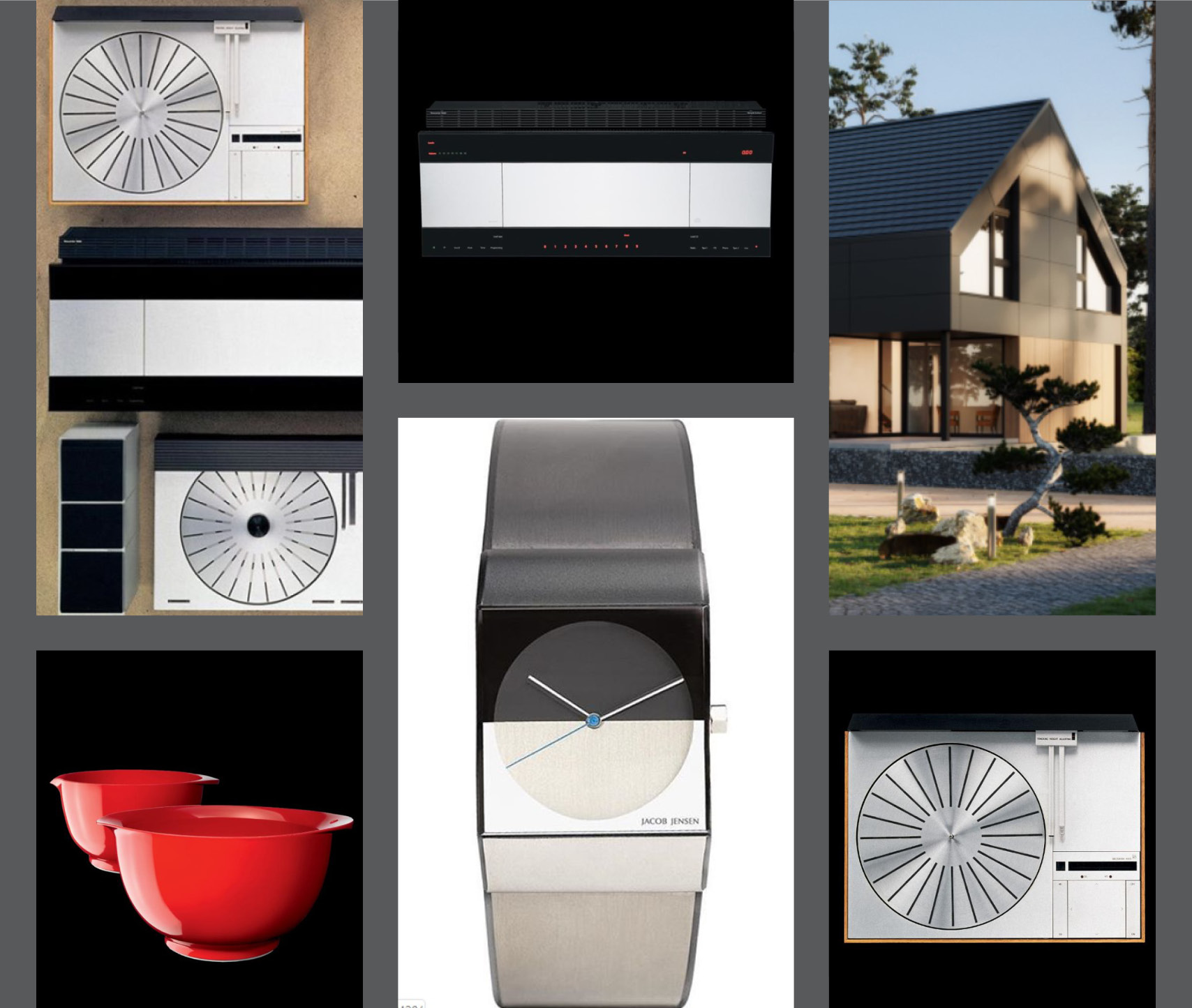 Jacob Jensen's designs remain timeless decades after these were first created. (Clockwise from top left): An assortment of Jensen's Bang & Olufsen creations; the 1987 Beocenter 9000, the first touch-screen gadget; Jensen Design's latest project of pre-fabricated houses for Danwood; the Beogram 4000 Turntable from 1973; the Classic Watch from the 1980s; the Margrethe Bowl, designed in 1955, is still used in almost every Danish household.
Q: Is it true that Jensen created the first touch-screen gadget?
MA: "Part of the mad element that people thought of at the time was that he was a proponent of touch screens in the 1970s. Like the Beocenter, it actually has a touch screen. So, this was on the time it had a CD player. Once you approach it you see the details, and then when you touch it, something magical happens. In this case, something you just touch with your finger, and the lid protracts and you can play the CD. This, at that time, was visionary.
Design should be intuitive. You should just look at it and know what to do with it. In the sense that B+O we use a lot of black and silver so you can see which is the input, which is the output. So, one part of the device is communicating with you."
Q: I've heard you hold academic design programs in other countries?
MA: "In Bangkok, we have an ongoing educational program. We've met also with some universities in the Philippines to potentially pursue these programs. We're looking for like-minded companies. Because education is a long-term investment, it takes years to affect change, but corporations can [help make] a very immediate change."
Q: What's your impression of Philippine design?
MA: "What I can say is that all over the world, there is a generalized misunderstanding of what design really is, and what the value of design really brings about—it's often mixed with aesthetics. But at the end of the day, [it's about] how design solves problems. Design and engineering go hand in hand.
So, in terms of [design in] the Philippines, I think there is a heavy focus on arts and crafts…there is traditional craftsmanship, there is increasing production of furniture. What I haven't seen so much is the marriage between technology, innovation, and design.
If you think about it, we come from a country of five million people and you can name many global design leaders from Denmark: B&O, Lego, and so forth. So, how it can be that a country of 110 million people could not should have twice as many global brands as we do? And that's part of the conversation that I'd like to have locally…The [brands] will not be there until you have the initiative to make that change."
Images courtesy of Jacob Jensen Design
[Contact Info]
JACOB JENSEN
URL: jacobjensendesign.com
Instagram: @jacobjensendesign