Masters of Marquetry
South Sea Veneer was founded in 2002 as a subcontractor of wood veneer panel laminations for local customers. "Fast forward to present, we've developed our own line of furniture production and in-house collections," revealed Alona Bituin-Sinsuat, the company's Chief Operating Officer and design department head. Add to that, their subsequent expansion to include export.
Alona is well-equipped for her twin roles, as the daughter of pioneering furniture exporters Jose and Myrna Bituin. Since she took over, Alona has expertly leveraged her company's most valuable asset - the remarkable skills of South Sea Veneer's workforce.
"Flexibility, in terms of being able to mix so many materials in one product, is definitely a key attribute," Alona explained, "which allows us to navigate through changing trends. We are only able to do this because of the multi-specialized skills of our people."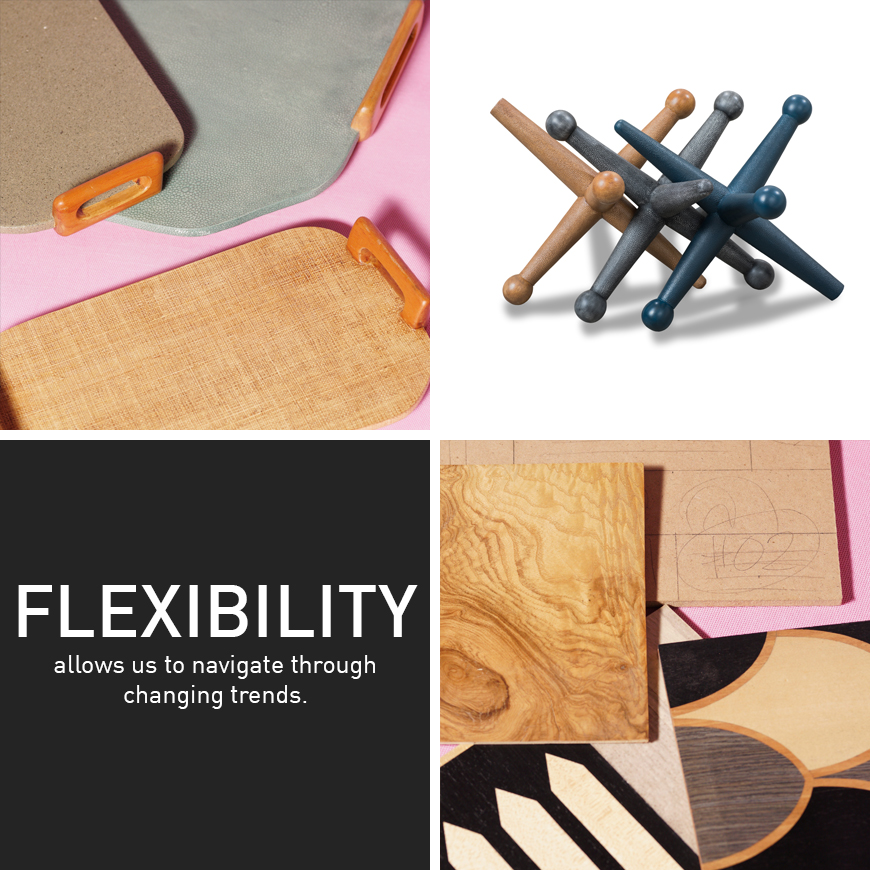 The company's expertise in various wood craft techniques is well known, but South Sea Veneer's identity is rooted specifically to marquetry, or veneer inlay. "It is our key product feature," Alona exclaimed proudly, "and our strength that has allowed us to showcase different wood types, such as walnut, oak, ash, to name a few, and combine them with wood frames."
The inlays are added to modern, sleek frames to set off the delicate designs. This is revealed in the company's catalogue featuring tables, cabinets, stools, trays and decorative boxes, among many others, decorated with the woodwork patterns. These products have found markets not just in the Philippines, but in foreign shores as well.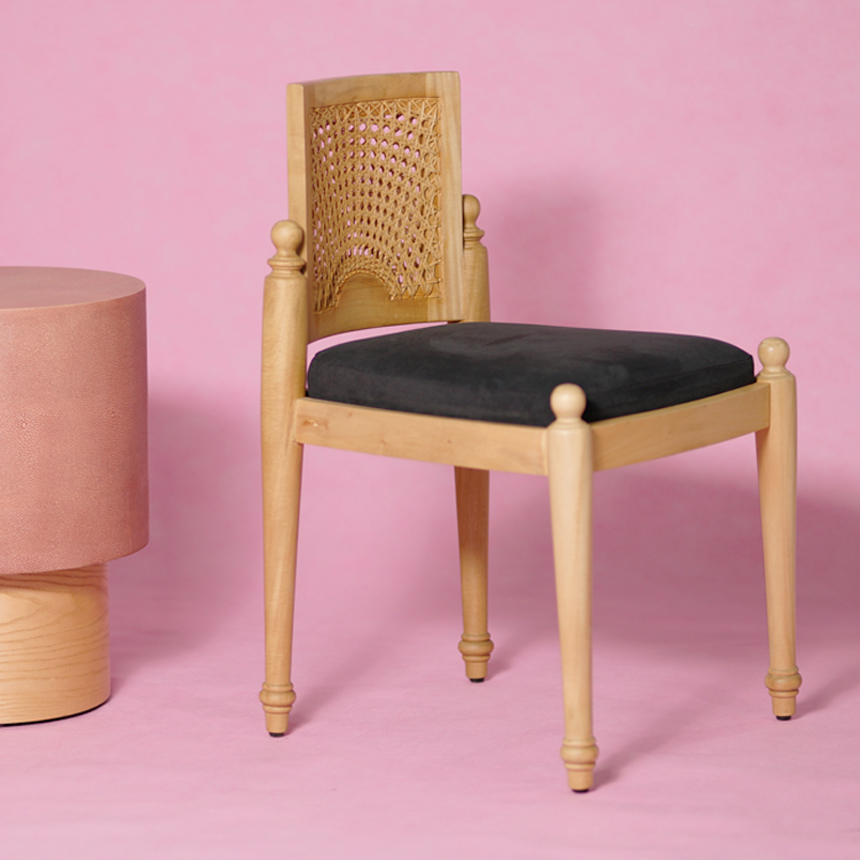 South Sea Veneer's furniture collections reveal its contemporary slant.
Alona is keen on exploring other clients apart from her loyal US buyers. She has made South Sea Veneer more visible globally by joining international trade shows, adding that they "work closely with business support groups and government agencies, like CITEM."
Domestic sales have become a strong driver but Alona realized the increasing competition from imported goods. Despite the situation, she feels confident about her company's future, saying that there seems to be "no signs of a slowdown in local demand." "We are planning on establishing our brand further through a brick and mortar retail space in Manila," Alona said, "to bring us closer to our customer base."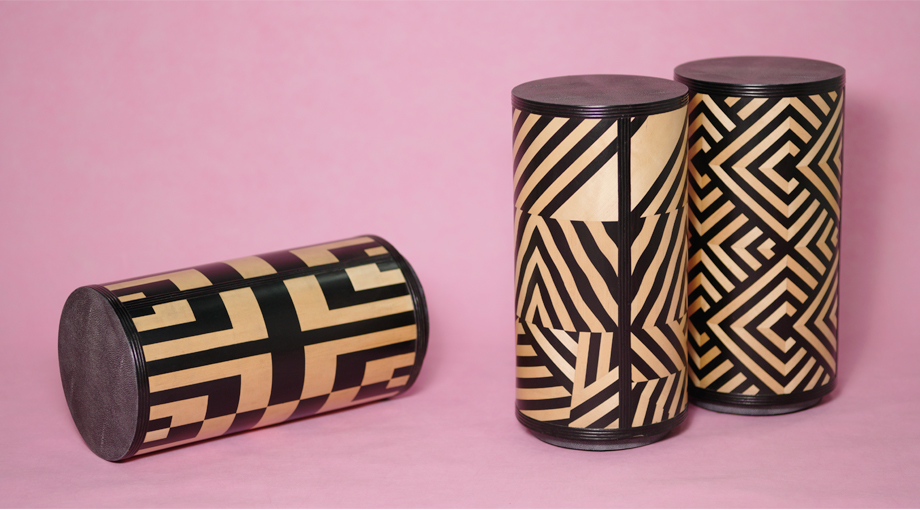 Metron Drum side tables with maple and black-dyed wood veneer, split rattan inlay and faux shagreen top.
As a seasoned manufacturer, Alona knows that she needs to stay ahead of the curve in order to sustain her company's share of the market. "We're continuously working on developing our brand as a reliable manufacturer, and be able to introduce new designs and material application techniques that would always bring excitement to new products."
Top photo: A sampling of South Sea Veneer's different surface treatments and woodwork raw materials.
CONTACT INFORMATION

Anna Dominique Monterey
Marketing Officer

045 893 3768 | 09399372420
marketing2svc@gmail.com
www.southsea.ph
Building 09 TRC Compound,Paralayunan, Mabalacat,Pampanga, PHILIPPINES