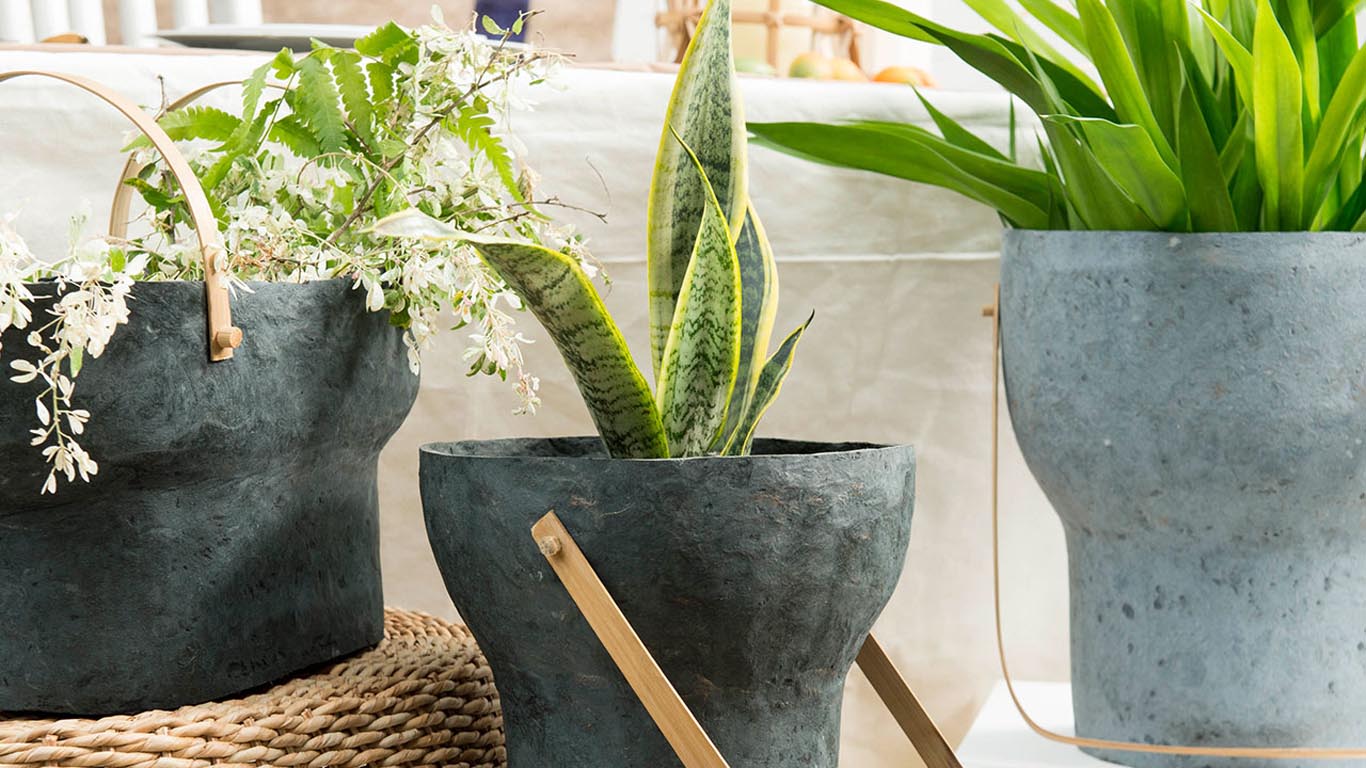 A Commitment to Sustainability and Filipino Handicraft
Out of her love of crafting, including making handmade greeting cards and albums to give away on special occasions, Lolita Cabanlet has been able to forge a full-fledged export business: Cagayan de Oro Handmade, known today as INDIGENOUS. What started over 15 years ago as a kitchen experiment with a humble fruit blender and homemade paper has brought about sales to notable buyers from various countries all over the world, but has also put the spotlight on the brand's commitment to the environment through sustainably made products.
Those greeting cards, well-loved by friends and family, have expanded into a line of stationery, packaging, and home accents like lighting fixtures—all crafted out of 100 percent tree-free handmade paper. Made with ethically-sourced raw materials and discards like abaca fibers, cogon grass pulp, and pineapple leaves, each INDIGENOUS paper-based product is a testament to its commitment to protecting nature and the indigenous people that cultivate it. "We chose to embrace an identity that resonates with our advocacies," shares Cabanlet, "We went through some soul searching by looking deeper into our roots, our inspirations, our ethnic arts and crafts while embracing Filipino culture and traditions."
With Cabanlet's daughter, Nicole Cabanlet taking the reins as the in-house designer and creative director for the brand, constant improvements to techniques and design updates ensure their products are consistently evolving. "Over the years Nicole has carved the kind of look and design INDIGENOUS stands for: a company whose products are organic, natural, eco-friendly, renewable, and sustainable," shares Cabanlet, "She originated the paper ceramic and paper stitching processes that were developed into vessels, vases, and lamps, which garnered interest from the international market."
These signature materials, and form and function innovations, are front and center in their latest collection of containers and collapsible vessels, drop lights, decorative scrolls, and even washable paper placemats. Refreshed with candy-colored hues and modernized Baybayin script graphics—which supports the brand's ethos and design history—INDIGENOUS's ever-evolving catalog of designs further cements their position as a sought-after sustainable brand that simultaneously champions Filipino handicraft.
Get to know more about INDIGENOUS and its collection of sustainable products on Maison et Objet's MOM (Maison&Objet and More) website, accessible through mom.maison-objet.com until September 2021, and on Manila FAME's digital platform, FAME+, on fameplus.com, beginning 22 October 2020.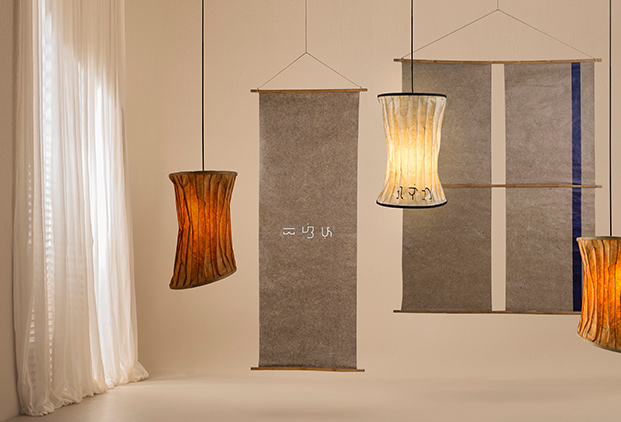 Indigenous' lighting pieces made from their signature handmade paper bring with them a certain serenity that helps calm the senses during these erratic times. The featured Baybayin characters add a bit of local flair and tie in well with the natural and earthy tones of this collection.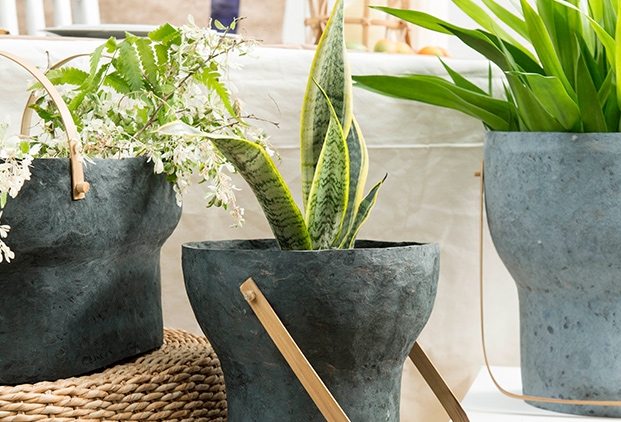 Indigenous' planters made of handmade paper materials offer plant enthusiasts a more rustic way of flaunting their green thumbs.