Creating Impact Through Social Design
Growing up in a farm with environmentalist parents prepped Wilhelmina "Willie" Garcia for her calling as a passionate purveyor of social design.
Her professional arc started in 1994 with the launch of Junk Not Eco Creatives, a company with a focus on upcycling and sustainable practice. "Initially, I made bags and fashion accessories using plastic refuse," Willie said, "but it was hard to market." It took four years before she decided to change course to make furniture with recycled plastic instead.
"My pilot project was my brother's restaurant in Davao called Balikbukid Farm and Kitchen," Willie said, describing her first taste of success. Willie, who is also an interior designer, supplied the restaurant's chairs which ultimately became her calling card: Simple frames crafted from reclaimed wooden pallets support the backrest and seating made from plastic twine. The pieces encapsulate the designer's personal and professional manifesto which cleaves close to the principles of environmentalism and social activism.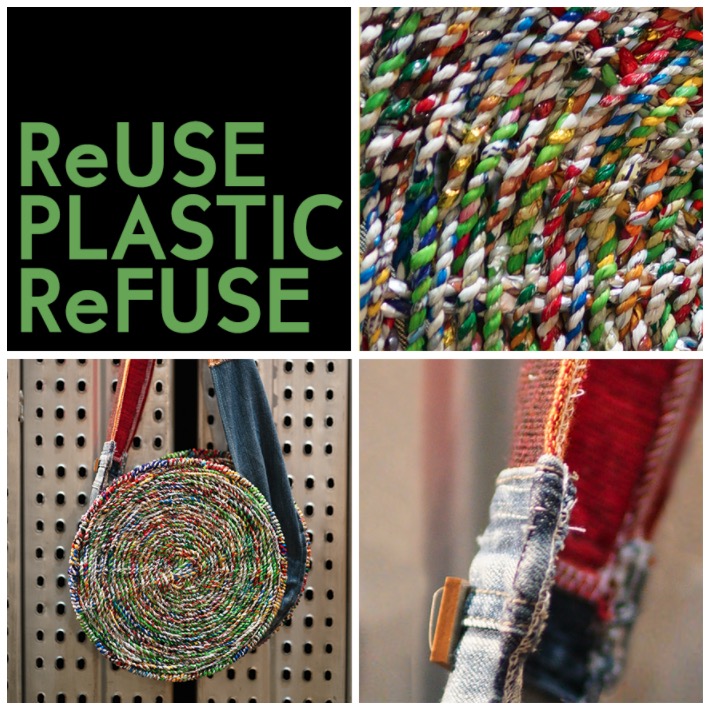 Ur Trash My Bag, made from recycled plastic and denim combined with Ifugao textile.

Communities nearby Taal Volcano make the plastic twine, part of Junk Not's outreach program to educate and provide livelihood for the marginalized. "Awareness and education can help solve the plastic pollution problem," Willie explained, the reason she conducted a series of workshops to teach her adopted community about waste management and recycling.
"I don't provide the materials to make the ropes, but instead I taught them the proper solid waste management system so they can segregate their own waste at home and use the materials for Junk Not's projects." Taal's women were trained to twine plastic discards that they, together with Taal's menfolk, gathered not just from their own homes, but from surrounding areas as well. They get paid for the ropes they've produced, plus an additional five percent from Junk Not's sales.
The equitable exchange allowed the program to flourish. According to Willie, only four women showed up for her initial workshop. "Now we work with about 60 people, and it's growing."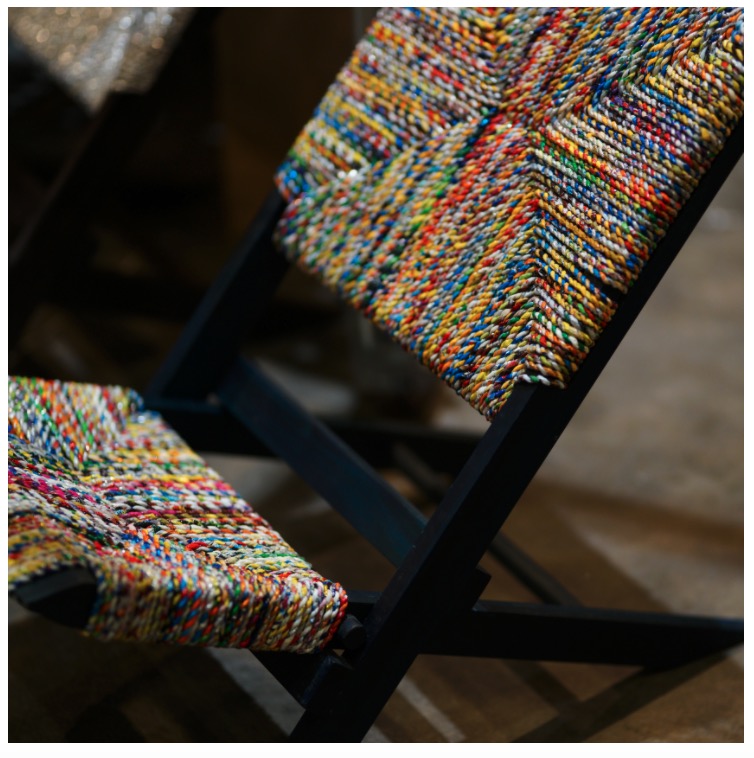 Beach Bummer, made from recycled plastic and reclaimed wooden pallets, design by Willie Garcia.
Junk Not's successful program lifted Willie's spirits and encouraged her to take the company to the bigger stage. She's exhibited at Manila FAME since 2017, a move that "gave me the opportunity to address my advocacy while sustaining Junk Not's programs by expanding my network of buyers."
Willie's products have also been shown at Paris Design Week, Fair Friends in Germany and CITEM's Go Lokal exhibition in Tokyo. The sweetest moment would have to be receiving Manila FAME's Best Eco Product Design award at the the fair's October 2018 edition.
Called Anak ng Tupa, the award-winning chair was born out of Willie's desire to create designs with deeper meanings. "I live in a farm in Binan, Laguna where we pasture sheep every morning. We noticed a lot of them were dying, and it was due to ingesting plastic that drifted in our property. For the environmentalist, Anak ng Tupa is both a tribute to the Garcia family's fallen sheep, and a reminder of our planet's fragile state.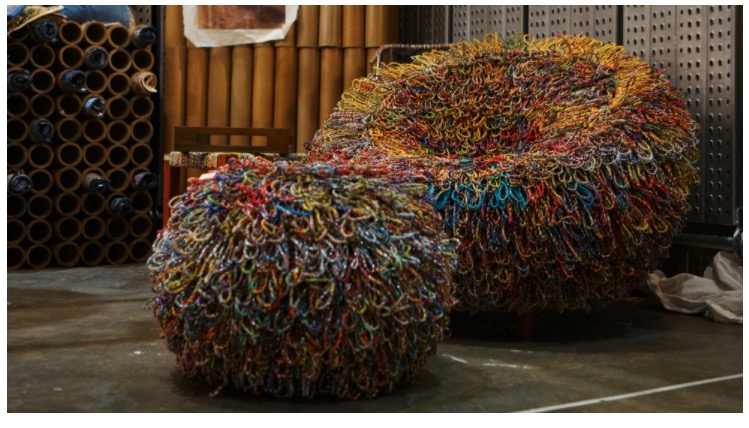 Anak Ng Tupa garnered Manila FAME's Katha Award for Best Eco Product Design at the fair's October 2018 edition.
Top photo: Junk Not's primary material is made from plastic discards reworked into twines by communities around Taal Volcano.
CONTACT INFORMATION

Wilhelmina Garcia
Founder / Principal Designer

09175418886
design@junknot.ph
www.junknot.ph
Garcia Compound, Barangay Loma,Binan, Laguna, PHILIPPINES