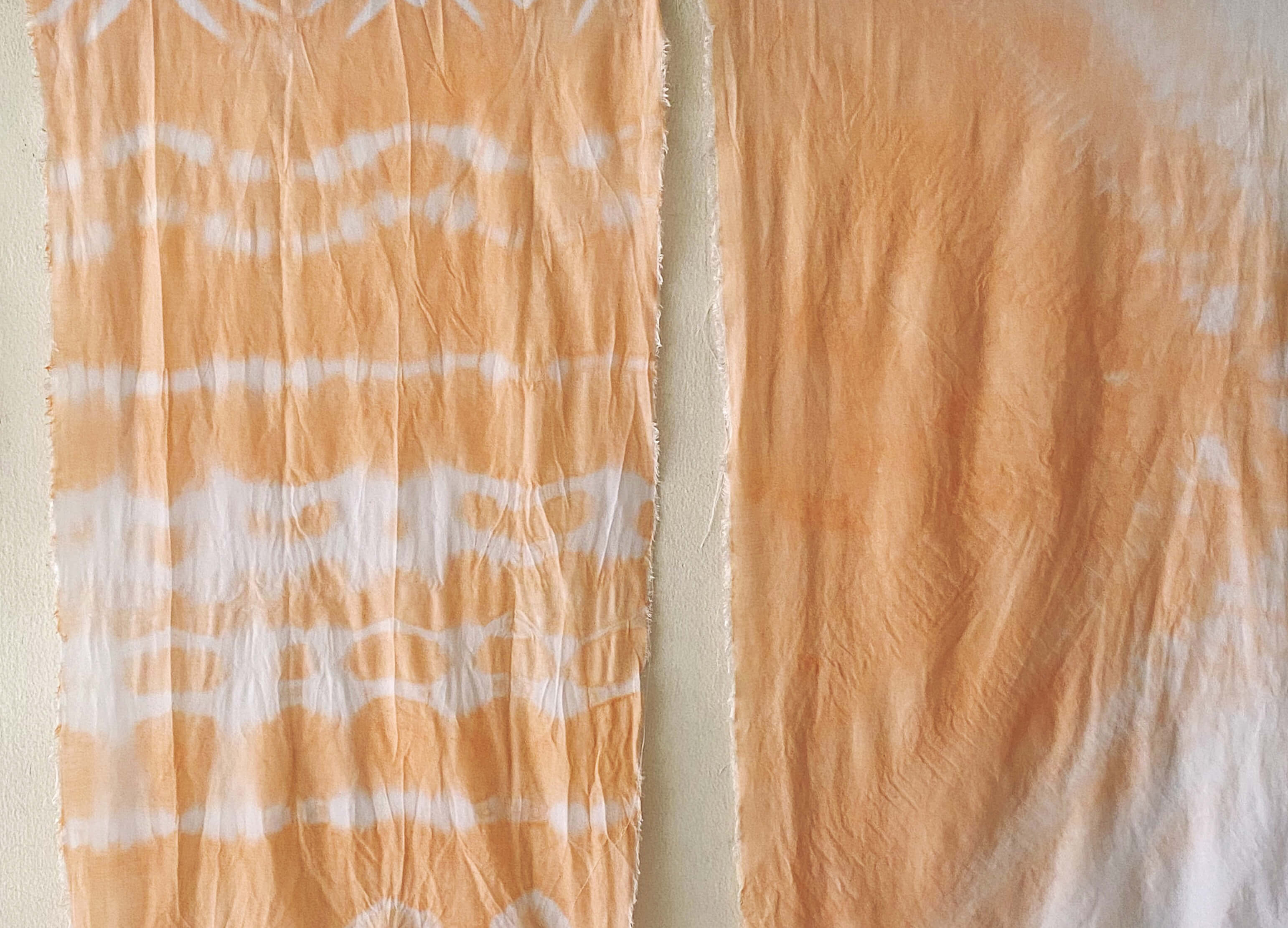 The Timeless Magic of Shibori Dyeing
In Maison Métisse's Beginner's Shibori Virtual Workshop, artist and founder Adrienne Charuel teaches the centuries-old techniques of shibori using sustainable earth dyes
by Danna Peña

Shibori remains to be one of the oldest indigo dyeing techniques in Japan, dating back to as far as the mid-eighth century. The resist-dyeing technique became prevalent in the Edo Period during the 17th to 19th century, an era in which the nation rejected trading with the western world, in efforts to protect its culture and traditions.
Rather than starting as a mere trend or a form of expression, shibori was born out of necessity. As an alternative to silk that only the upper classes could afford and were allowed to wear, lower social classes used shibori as a way to renew old, faded, and damaged clothes.
The word shibori comes from the Japanese verb root shiboru, which translates to "to wring, squeeze, press." Not to be mistaken for regular tie-dyeing that's commonly associated with explosive colors and the hippie counterculture of the '60s, shibori is the predecessor that the technique was derived from.
The regular tie-dyeing method uses a simpler and more straightforward technique, involving twisting and tying portions of the fabric to create psychedelic spiral designs and the use of multiple colors in one fabric. On the other hand, shibori traditionally only uses one color, involves intricate techniques, and is more labor-intensive.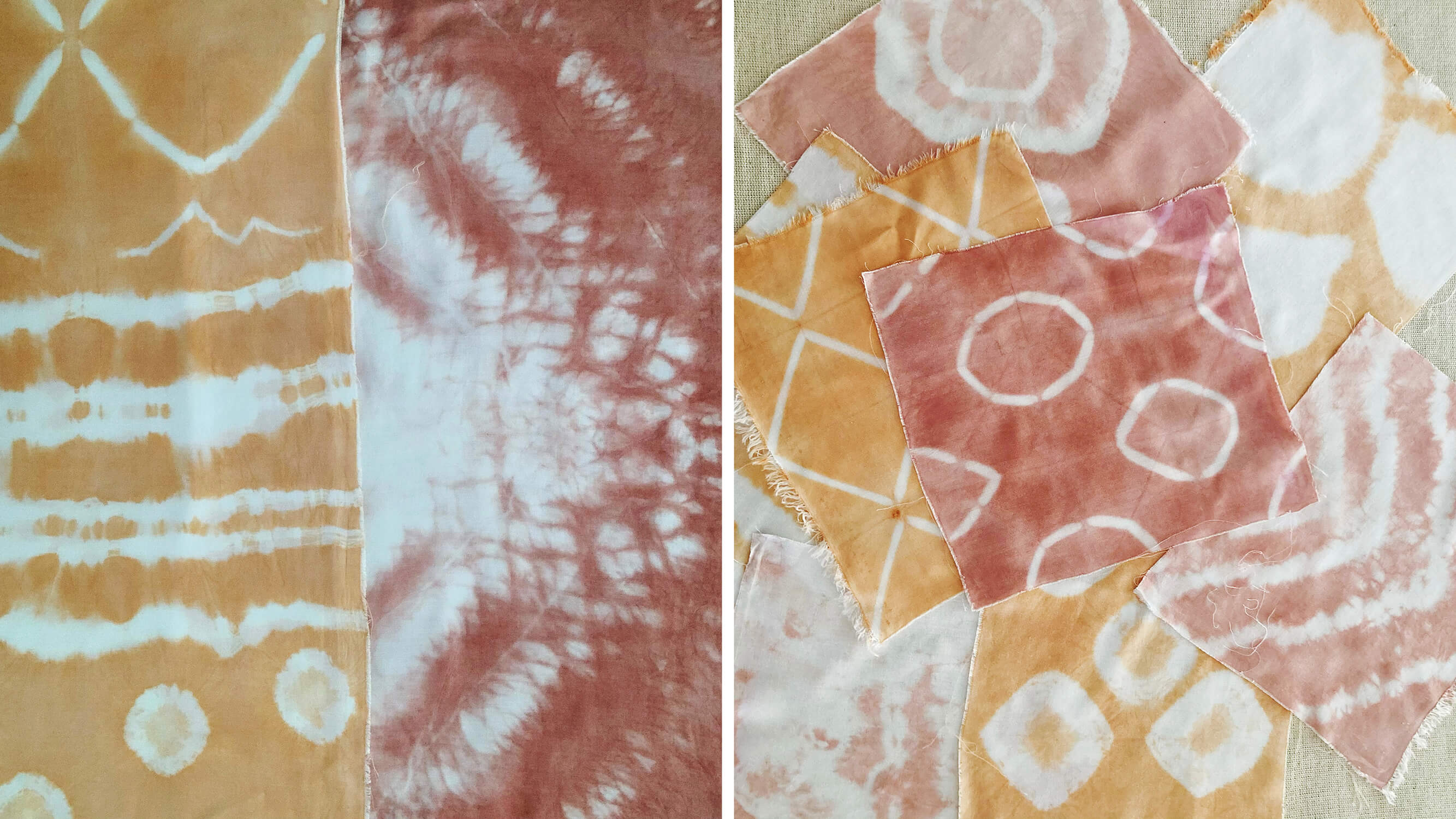 Dating back to the 8th century, shibori remains as one of the oldest resist-dyeing techniques in Japan. Besides its beautiful appearance, what's special about shibori textiles is that it results in various rich patterns that cannot be exactly replicated even if wanted

THE VIRTUAL WORKSHOP
Philippine artisanal brand Maison Métisse, known for its sustainably- and ethically-produced fashion made by hand, uses shibori as one of the many beautiful ways it imprints patterns and brings life onto its clothes. Through the Maison Métisse's Beginner's Shibori Virtual Workshop, led by Maison Métisse founder and artist Adrienne Charuel, the brand passes on the experience of hand-made to curious individuals, who are eager to try and know more about the centuries-old dyeing technique.
During this extended time of being indoors, we have all tried various ways to pass the time, get our creative juices flowing, and simply find inspiration. If you're trying to break the monotony and would like to get your hands dirty, this online workshop makes it easy, convenient, and accessible for you to experience the art of shibori in the comfort of your home.
Shibori is traditionally dyed with indigo, a natural dark blue dye obtained from plants. Inside the kit are earth dyes sourced from Japan, which are made with natural and sustainable materials. It takes about eight hours to extract the earth dye pigment from the soil. What's great is that earth dyes are non-toxic and do not contain any harmful ingredients, so you can dispose of them in your garden if you'll no longer be using them.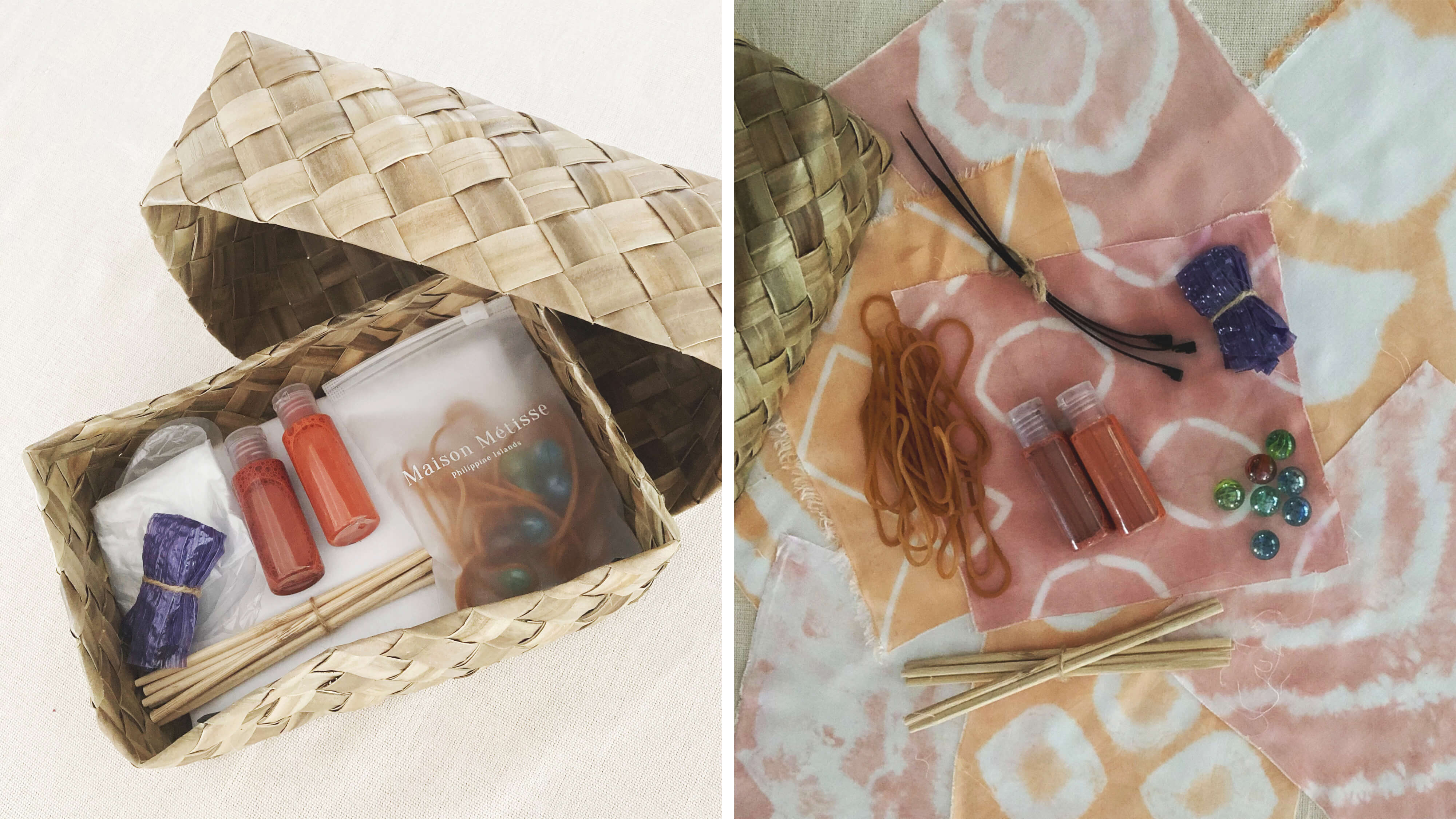 The Craft Kit comes in a native hand-woven box and includes the following materials: two pieces of fabric, one yard of plastic tape, two colors of earth dyes, a pair of disposable gloves, and a couple of marbles, rubber bands, chopsticks, and cable ties. The earth dyes are not toxic and do not contain harmful ingredients but it's recommended to use gloves if you have sensitive skin in order to avoid any allergic reactions

Upon registration, you will be given a Craft Kit that includes all the materials needed. The 90-minute workshop is sent via email and can be accessed at your most convenient time. Whether you want to unwind after work, try a fun bonding activity with a loved one, or spend the weekend embarking on a new and experimental project, the workshop is a great idea that will allow you to explore and express your creativity.
It starts with a brief introduction video from Charuel, followed by a set of videos that include the origin and history of shibori, basic shibori techniques, a visual step-by-step of the entire process, the fabric reveal, and finally, the dye storage and cleaning up of materials. The Craft Kit includes materials that can be used more than once and provides more than enough earth dyes for one-time usage, so you can store them away for your next shibori project.

A MEDITATIVE AND MINDFUL PRACTICE
The workshop teaches four basic techniques that are easy to learn and follow. First is the Itajime technique, where you fold a piece of fabric and clamp it between two objects. Second is the Kaneko technique, which is most similar to tie-dye, as it involves pinching or folding sections of the fabric and binding it together with ties or rubber bands.
The third is the Ne-maki technique, wherein you bind beads and round items of different sizes into cloth to produce circles of differing sizes. Fourth and last is the Honeycomb technique, a non-traditional technique that involves twisting the fabric with a rope, squashing it, and tying the two ends with a double knot.


(Left) The Itajime technique, which involves folding the fabric into shapes like a triangle or a square and binding it with two objects such as chopsticks and rubber bands. (Right) The Ne-maki technique, wherein beads like marbles or round rocks are bound onto the cloth to produce circular shapes on the fabric

Each shibori technique has a charm of its own, producing soft or blurry-edged patterns that exude a natural and organic quality. As someone who has only tried shibori for the first time, I found the entire process satisfying and almost mesmerizing. From setting up the materials, to learning about the history of shibori, to the actual process, and finally, to the cleanup of materials, I felt entranced and humbled to experience a way of life that was practiced in ancient history.
Besides the exciting fabric reveal, kneading the bound fabric into the earth dye was one of my favorite parts of the process. The longer I kneaded and dipped the cloth into the dye, the darker the turnout of the shade on the fabric. It was refreshing to detach from technology or anything screen-related for a bit, while focusing on achieving the color I want on my fabric using my bare hands. The shibori-dyed fabric can be used as pleased—as a scarf, unique wall decor, or table linen.
Practicing shibori is a wonderful way to express creativity through its fluidity, unpredictability, and experimental nature. A great way to upcycle clothes without sewing, shibori is an example of a magical and timeless practice that we can all learn—and learn from.

Photos courtesy of Maison Métisse