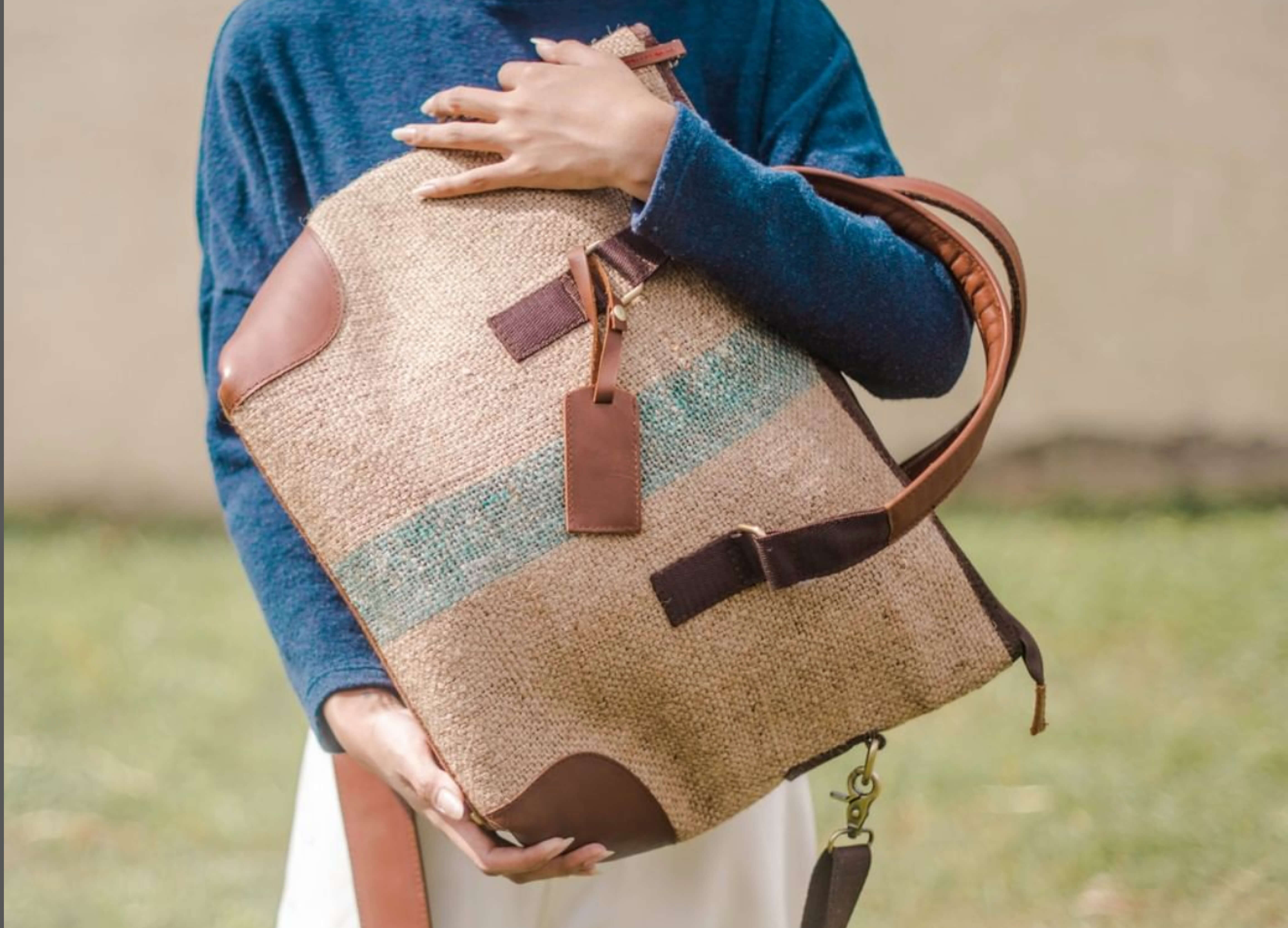 The Sustainability Agenda
CITEM launches a mentorship program that aims to encourage local brands to embrace material innovation and a more thoughtful production process—from sourcing to disposal and recovery
by Vicky Montenegro
"Sustainability is not just a fleeting trend but a reality that we must face," Pauline Suaco-Juan, Center for International Trade Expositions and Missions (CITEM) Executive Director, begins. "We at CITEM are thinking of ways that will encourage our exhibitors to aim toward social and environmental compliance, which is also a requirement from a growing number of foreign buyers."
One such initiative is CITEM's Sustainability in Manufacturing and Product Development Program, a three-month intensive mentorship involving three lecture sessions as well as hands-on activities given as assignments and tasks in between sessions—with a focus on specific topics that include branding communication, material innovation, and design planning.
The idea was first proposed in 2020 during the Asia Design Sharing Council Meeting. "CITEM's idea is for the Philippines to collaborate with experts from within our Asia/ASEAN neighbors to help us push forward the sustainability agenda among our pool of manufacturers," Juan explains. "For our first foray, we were able to assist six companies to meet and collaborate with Korean mentors in developing sustainable solutions for their products."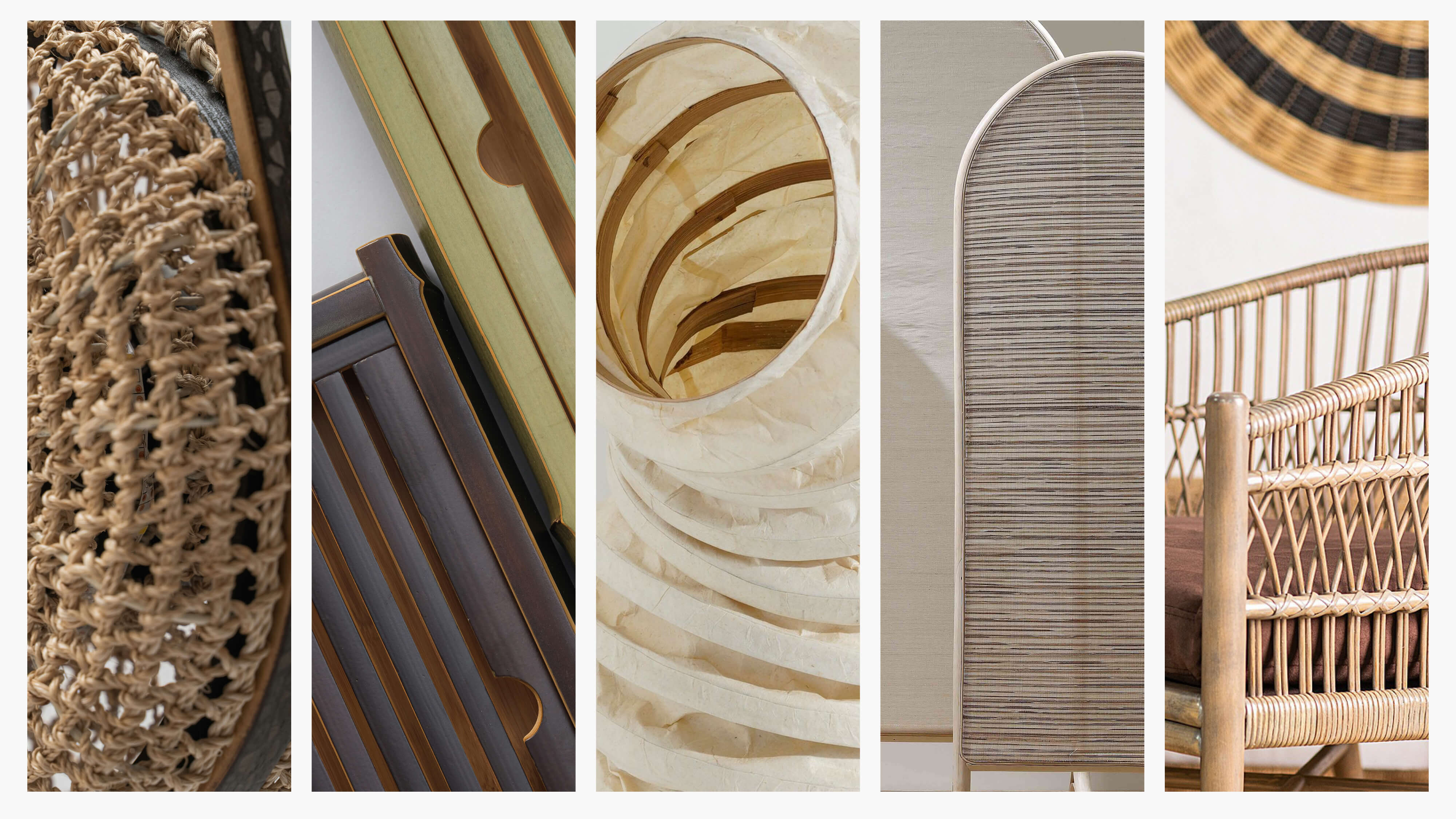 "Reviewing the processes, materials, and existing products of various companies opened our eyes to how vastly gifted the Philippines is in terms of raw materials," Pauline Suaco-Juan, Center for International Trade Expositions and Missions (CITEM) Executive Director, says

The Korean mentors are Seongyong Lee and Jangsub Lee, both multidisciplinary designers and long-time sustainability practitioners. Participants were selected by the mentors and vetted by CITEM.
This initiative is also in line with CITEM's forthcoming signature brand that aims to support the country's Sustainable Development Goals (SDGs): Sustainability Solutions Exchange (SSX), a community platform for exchanging ideas and solutions with the goal to advance Philippine businesses toward sustainable growth.
The website will go live together with a digital trade event: a conference and exhibition that will showcase sustainable solutions and products for the food, home, fashion, and lifestyle sectors. The event is slated for March 23 to 25, 2022 via the Hopin platform.
"The goal is for our exhibitors to apply for (social and environmental) compliance certification, which, more and more, is fast becoming a requirement when dealing with big institutional buyers for fashion and home," Juan shares.
Through the mentorship program, which started in November 2021, CITEM was able to assist the following companies: Maco Custodio, E. Murio, Malingkat Weaves, Arksmith, Evrile, and Indigenous. "Culminating this January, this first phase of the mentorship program will hopefully open opportunities to onboard more partners from both the private sector and government," Juan says. "This will enable us to provide more support and funding to capacitate more of our home and lifestyle companies under this program."
"Companies are at different stages in terms of their ability to adapt sustainable processes and products," she adds, "and so CITEM and the mentors have also managed expectations in terms of outputs."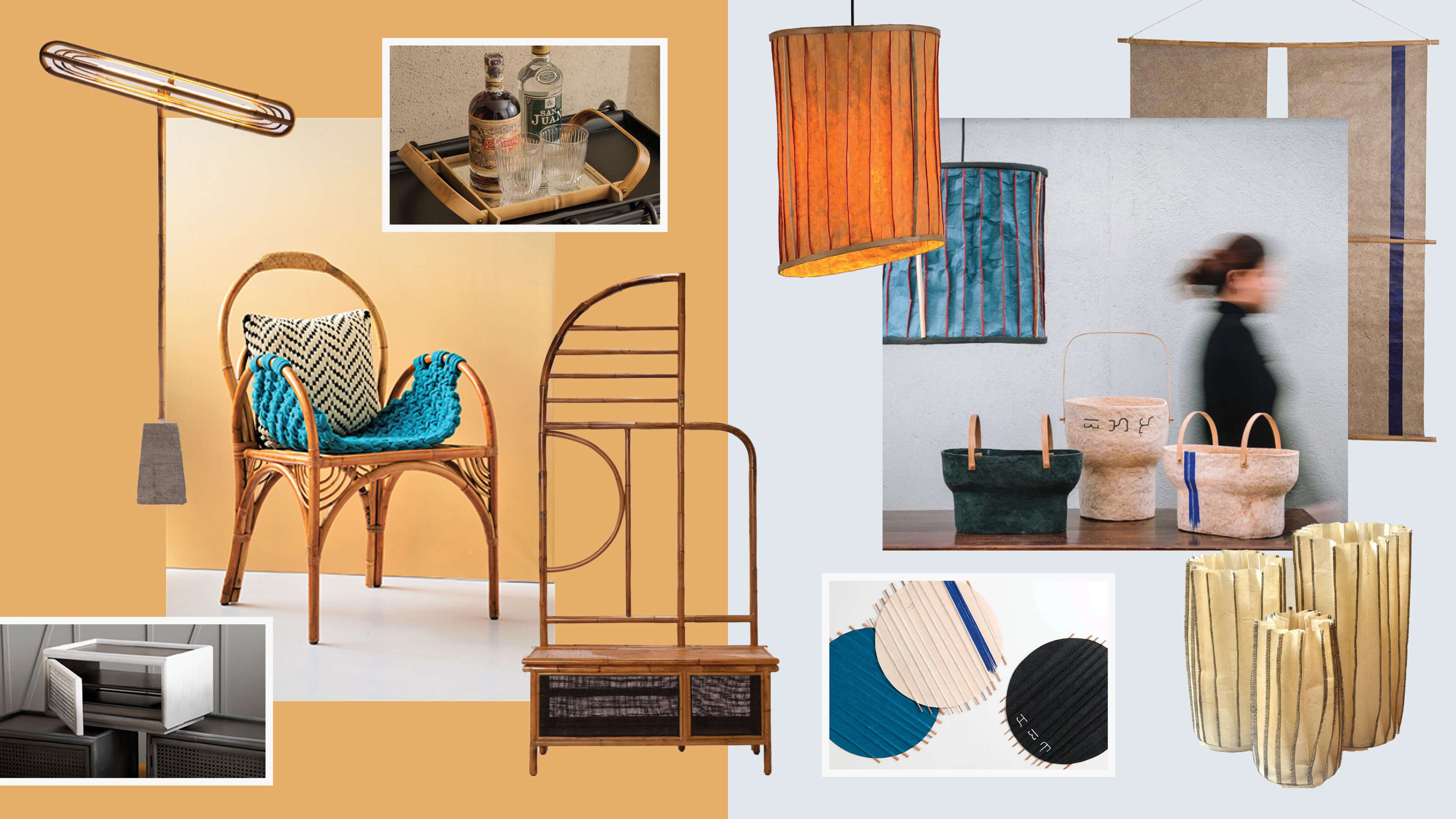 E. Murio (left) and Indigenous are part of the initial batch of participants of CITEM's Sustainability in Manufacturing and Product Development Program. Both brands have been employing sustainability practices: E. Murio uses locally sourced and secondhand materials, while Indigenous has made sustainable material innovation a top priority

ON THE RIGHT TRACK
Two companies that have been on the sustainable path for quite some time are E. Murio and Indigenous.
"The nature of the materials that we use is already sustainable," Tisha de Borja Samson, Creative Director of E. Murio, says. "We use rattan and bamboo which we source locally. We source everything here, except for certain materials like paint and hardware. The rattan and bamboo we get, they grow wild—they pretty much grow like weed in the forest. And in terms of the wood, we use a lot of secondhand lumber, and mostly local wood."
"But another way that we're very sustainable is that our pieces are made to last," Samson adds. "We focus on making things very well. At this point we have the children or grandchildren of our original clients coming back to have the pieces refreshed, repainted and all of that. I think there are two things that go hand in hand: one is looking into the material that goes into what you make and, two, making things that will really last—not just in terms of durability but also in terms of design and style."
Indigenous, on the other hand, has been using agricultural waste such as discarded pineapple leaves, abaca waste, cogon grass, and bamboo shavings in the formulation of biodegradable products. They've also been using organic and plant-based materials with their natural sealant, adhesives, and binders. "We also started using solar energy, rainwater collection, and treatment of used water in the production process in 2021 under the Small Enterprise Technology Upgrading Program (SETUP) program of the Department of Science and Technology (DOST)," interior designer Nicole Cabanlet, Principal Designer of Indigenous / Oro Handmade Innovations Inc., shares.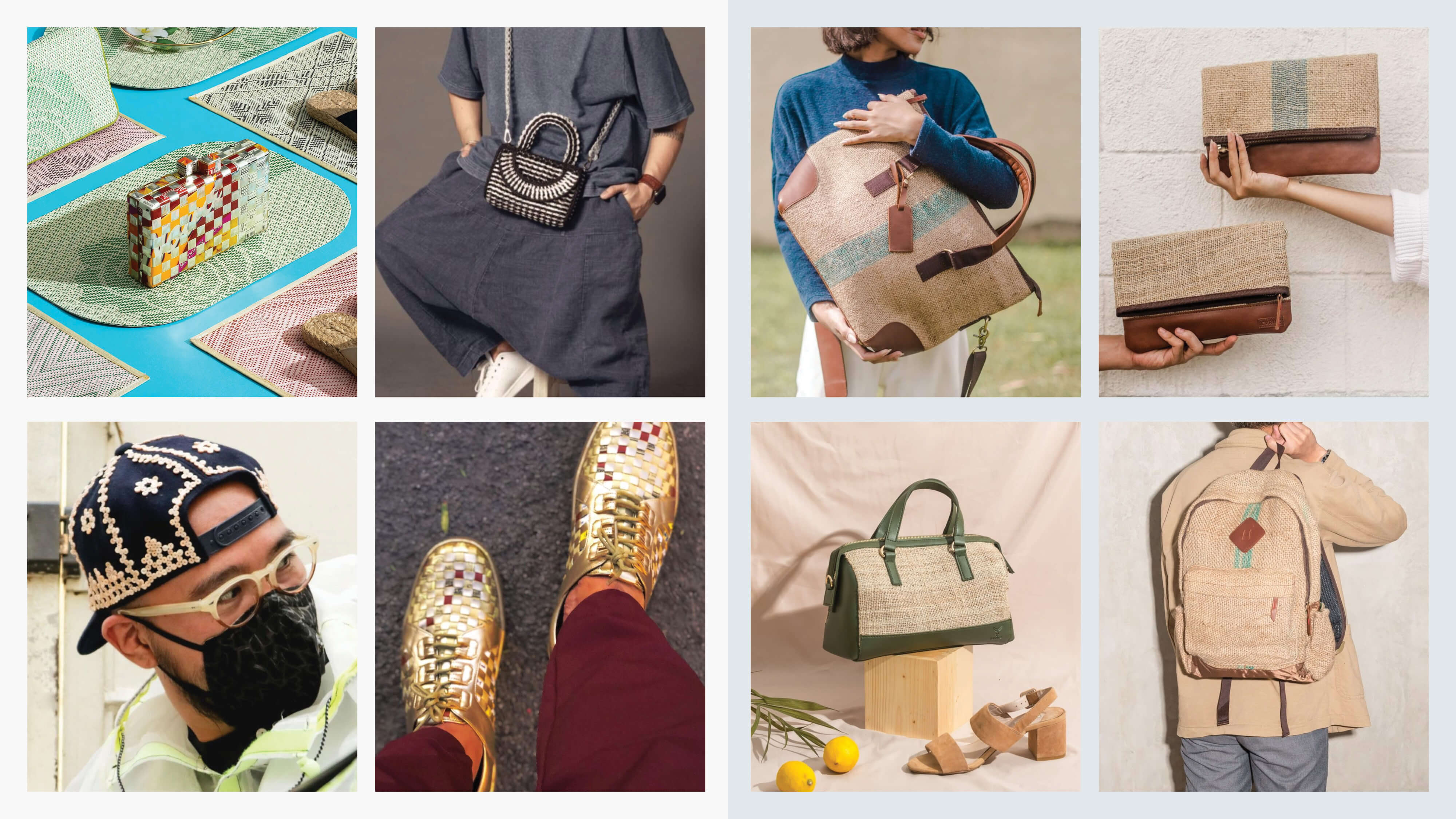 Maco Custodio (left) creates sustainable products—from shoes and sandals, clutches and handbags, to totes and fashion complements—using upcycled materials that are then incorporated with high-quality leather. Evrile makes thoughtfully designed goods—mostly bags and bag accessories—from upcycled coffee sacks combined with premium materials

Indigenous likewise holds inclusive partnerships with indigenous peoples association (as suppliers of natural materials) and urban women's groups, "whom we train and provide sewing services to," Cabanlet adds. "The company continually pursues our advocacy in maintaining balance of our people, planet, and profit by ensuring fair trade (people), continuing with production of biodegradable and organic products (planet), and ensuring equitable income for the company and its community partners (profit)."
Of course, there will always be challenges in maintaining a people-planet-profit equilibrium. "The craftsmen age, for one," Cabanlet points out, "and so there is a need to conduct training for younger people to appreciate and take traditional craft making through TESDA (Technical Education and Skills Development Authority) courses, which should be included in their curriculum. Designers should also have the consciousness to promote and use natural and organic materials."
For E. Murio, which has been employing sustainability practices since the beginning, the biggest challenge has always been in the packaging. "I think it's the most difficult for us," Samson says. "Paper is still not protective enough, and it's also not really that sustainable. So sometimes we have no choice and use plastic—and there's that extra step of getting that plastic back so you can reuse it. So it's about finding packaging material that you can reuse until it's completely disintegrated, which is a challenge."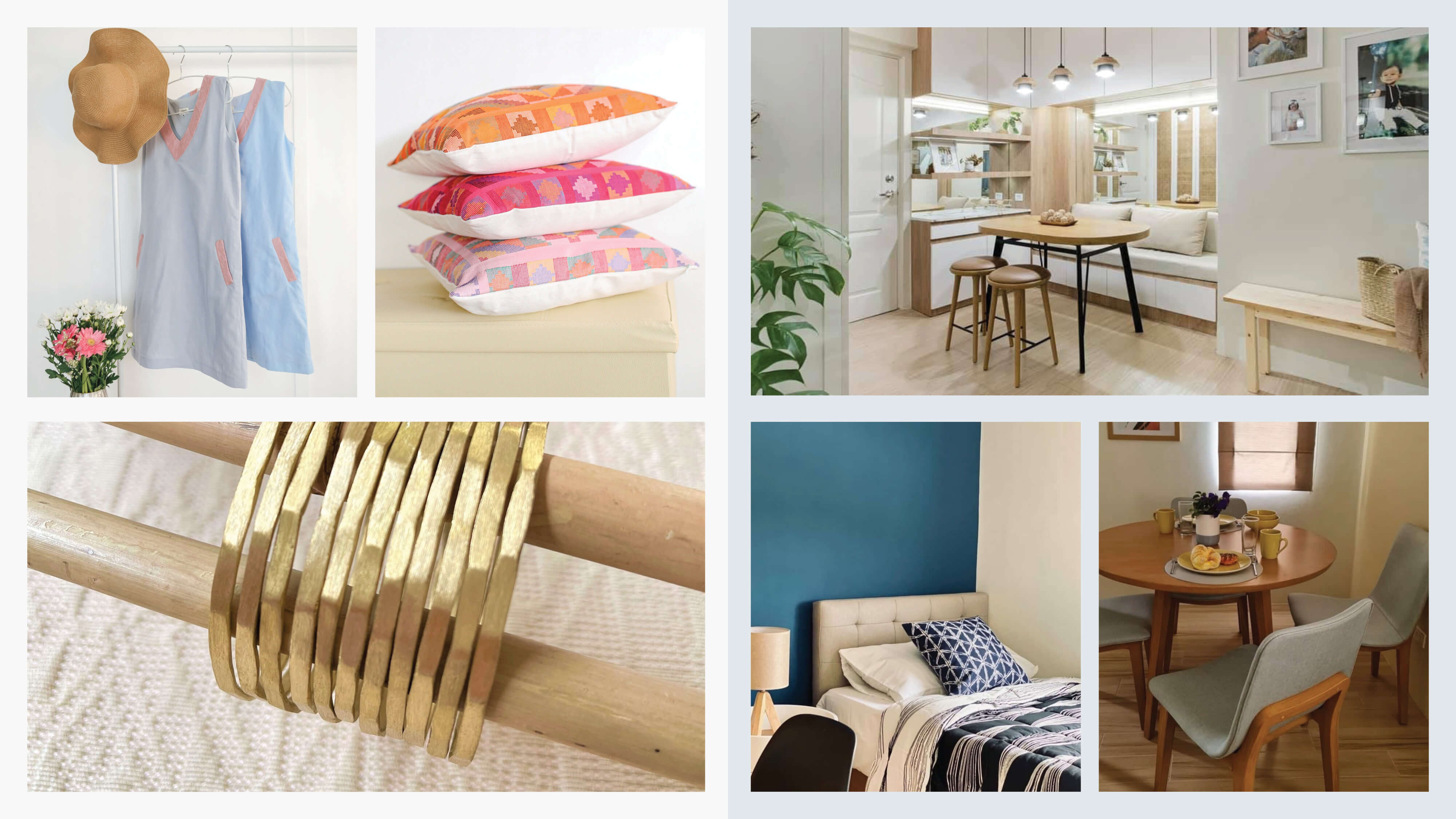 Malingkat Weaves (left) is a social and cultural enterprise that promotes Philippine weaving traditions and indigenous textiles, with special focus on Mindanao. They also advocate sustainable livelihood through their partnerships with weavers and artisans from around the country. Arksmith Furniture Design and Manufacturing offers custom-made furniture created in craft-specific workshops

MOVING FORWARD WITH A MISSION
Both Samson and Cabanlet assert that the program has been a beneficial experience. "The focus is not really so much on how to be sustainable—there's already an assumption that you are," Samson explains. "It's really more about how to communicate that you are sustainable to the client—so it's more like from a marketing standpoint."
Samson shares how they went through several exercises, "like picking words to best describe your company, your sustainability practices, including visualization." "We did this exercise where you break down one product into all of its components—down to the last nail—so you can see what exactly goes into your product," she shares. "Doing this allows you to see what can be recycled and what goes to the landfill. In a way, at least from my point of view, it's getting to know your company and seeing where or how you can adjust. Plus, being able to engage with different people from a different part of the world is interesting. It's a different perspective which I appreciate."
"The whole exercise actually made me realize that we are really sustainable," she adds, "and that the biggest challenge is really the packaging." Cabanlet has the same takeaway. "The program is a confirmation that what we have been doing is correct, and that we are headed in the right direction," she shares. "And based on our current practices, our goal is to get confirmation and to learn further about circular economy and sustainable practices."
For E. Murio, Samson sees the fruits of the program feeding into current initiatives the company has started undertaking. "We've been around a long time, but we have also been trying to refine or define the company," she says. "We recently signed on with a marketing company, and I think all of this will feed into each other. So I think it's also good timing."
She's likewise thankful for CITEM's endeavors. "In the last two or three years, CITEM has been holding programs that are just really great for everyone—for different creatives, different manufacturers, and the industry as a whole," she says. "By helping keep us informed and up to date, it really helps everything."
For Cabanlet, she's interested to see the market's reaction to all these sustainability initiatives. "I'm excited to know how mature the market has become in embracing these sustainable practices," she says. "Will there be a high demand for sustainable products? What are the parameters to say that it is worth taking sustainable practices because there is a market for this?"
And as for Juan, "it was encouraging to see the companies propose their own actionable solutions based on their learnings from this program." "Reviewing the processes, materials, and existing products of various companies opened our eyes to how vastly gifted the Philippines is in terms of raw materials," she adds. "But we need to be able to manage how we use and replenish raw materials, reduce wastage, find more creative ways of reusing leftover materials, and find solutions for disposal and material recovery. It's a whole cycle that we are looking at and trying to find interventions."

Photos courtesy of brands